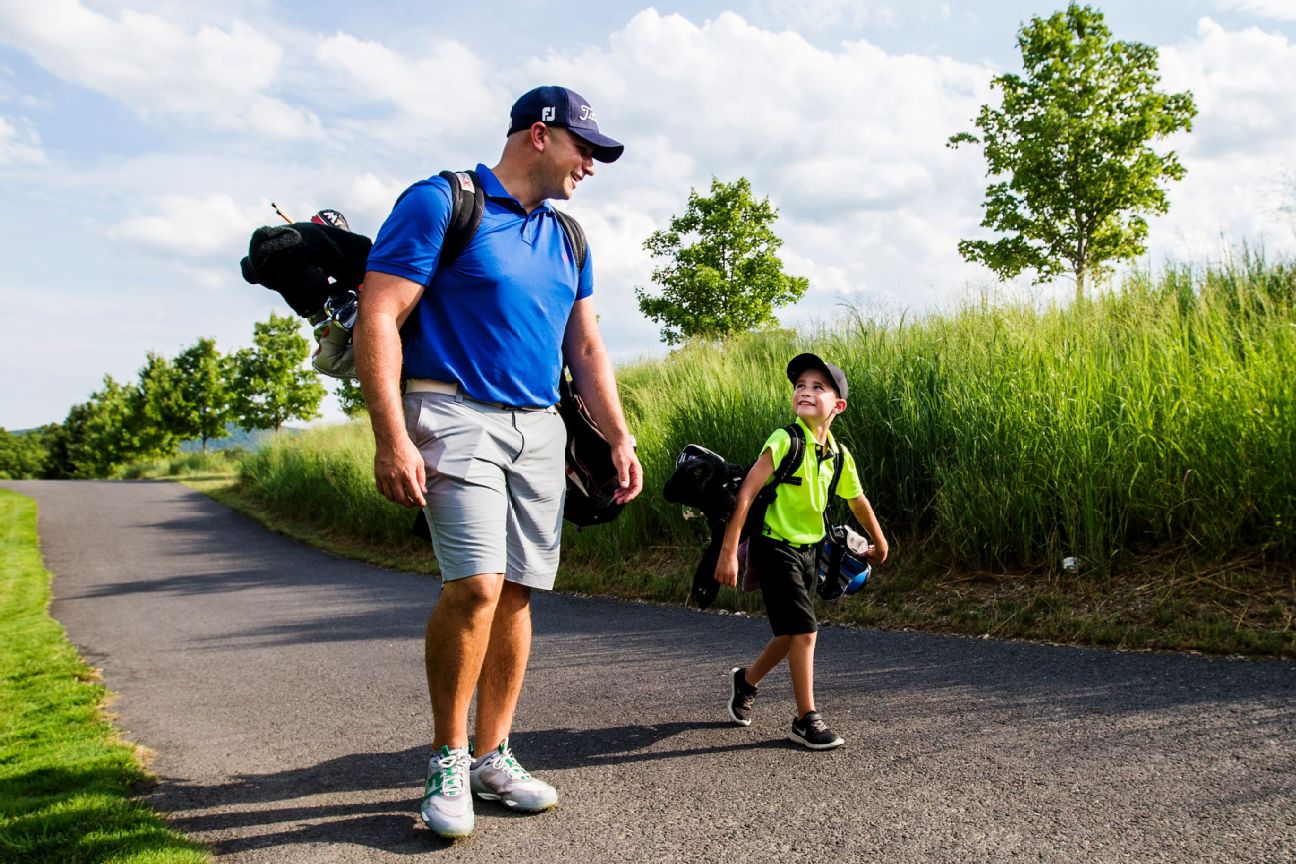 Parenting Under Par
The competitors at the U.S. Kids Golf World Championship rely on skill and a good caddie -- or as they usually refer to them, mom and dad.
T
he ability to imitate is key for newly born children in developing motor skills and managing emotions. It also tightens the bond with their parents. It was what set Isaiah Adel (pictured above) on his path at age 2 -- watching his father, Christian, who was always putting in the family's Poughkeepsie, New York living room. Four years later, Isaiah found himself competing against a group of very talented youngsters at the 17th Annual U.S. Kids Golf World Championship in Pinehurst, North Carolina. Christian was right by his side -- carrying his clubs.
The bond between parent and child over the love of golf was on display in large fashion this past August, as 1,552 kids, ages 5-12 from 52 countries, competed in the event. Almost all of the participants had a parent for a caddie.
Most sports keep parents cordoned off the field of play, but the event allows them to walk side-by-side with their child as fan, coach and parent, forcing a delicate balance to be played out over each round. For Joe Morrissey, father of 5-year-old Tommy, who was born with one arm, that balance is easy. Tommy would cry when his father changed the television channel from a golf match to a cartoon, so being out on the course is the best way to ensure his son's happiness. Christian can testify to that, as well as the challenge of getting his son off the course and home in time for dinner.