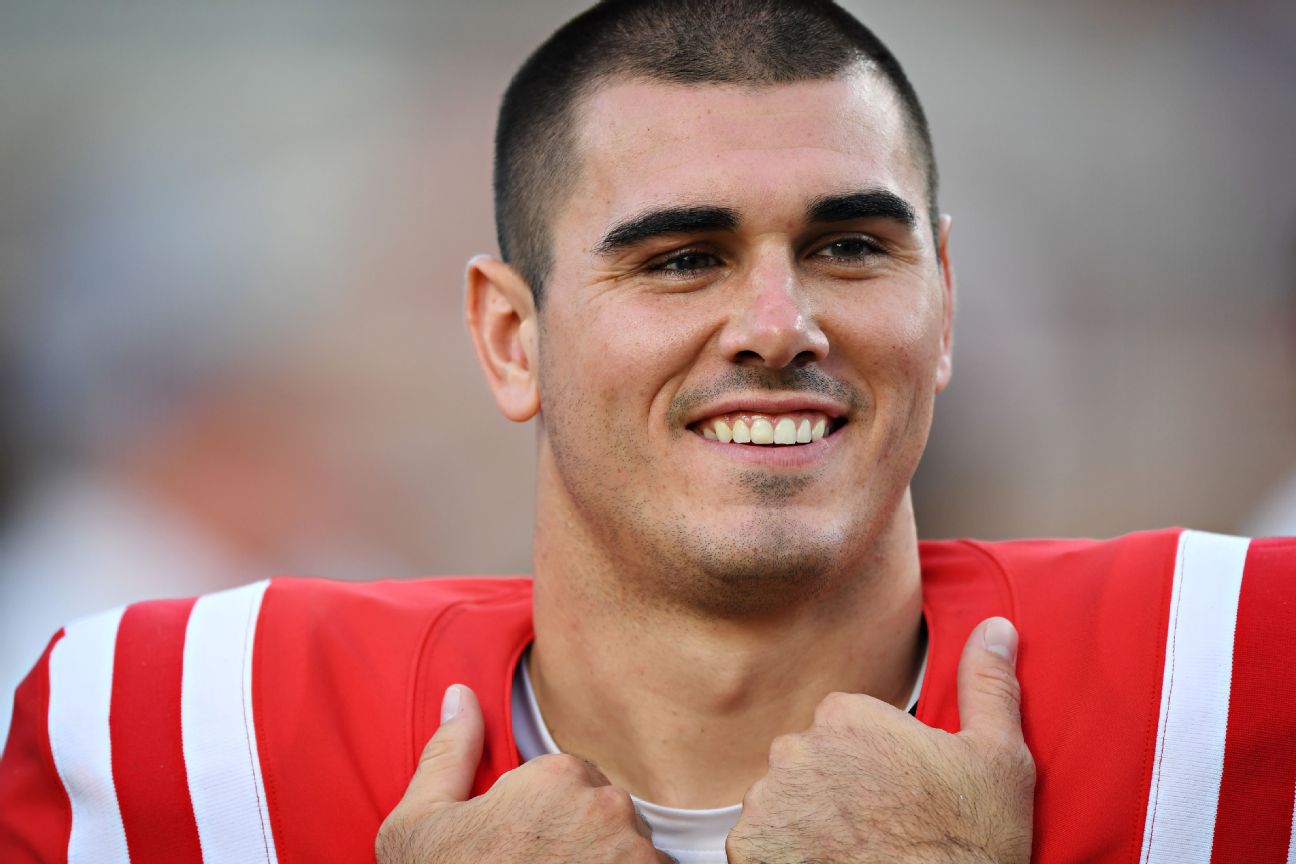 The SEC Quarterback Life
At Ole Miss, the spirit of great players from the past is everywhere. Chad Kelly is focused and determined to continue the tradition in Oxford.
C
had Kelly has big shoes to fill. Simply being an SEC quarterback is tough enough. Being the starting quarterback at the University of Mississippi is next level. There's big-time quarterback history everywhere on campus.
The speed limit is 18 mph, College Football Hall of Famer Archie Manning's number. The team practices at the Olivia and Archie Manning Athletics Performance Center. The team eats at the The Grill at 1810. That's a combination of the numbers worn at Ole Miss by Archie Manning (18) and son Eli (10), a two-time Super Bowl MVP.
And for Kelly, there's the No. 12 on his wrist. It's the number his uncle Jim wore while taking the Buffalo Bills to four straight Super Bowls. Jim was a master of the no-huddle offense, similar to the one Chad runs.
Then there are the thousands of fans who line the sidewalk on game days at The Grove, Ole Miss' fabled tailgating area, wanting a handshake or a hug, to be favored with a hello or some other form of recognition.
Oxford is a classic small Southern town. There are as many churches as there are bars for the bustling campus. Terrific restaurants. Great style. William Faulkner had a few things to say about the place, writing from his Oxford home of Rowan Oak. Everybody knows everybody. There are no secrets here. It's a good place to be beloved or to escape to when things go wrong.
Alabama rolls into town Saturday looking to cause some problems for the 19th-ranked Rebels. Kelly hopes to keep them at bay.