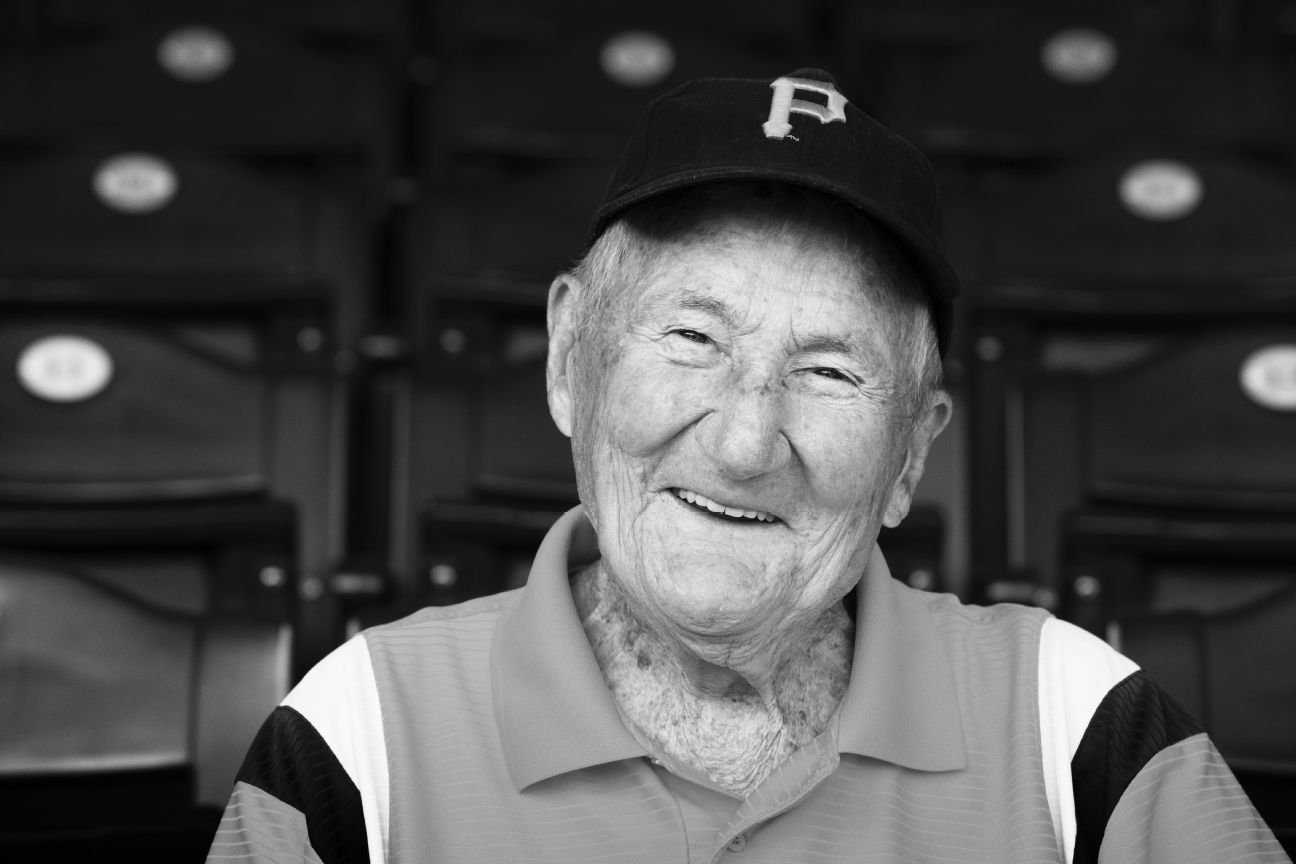 Phil's Last Homestand
How has Phil Coyne survived 80 years as an usher for the Pittsburgh Pirates? For the 98-year-old lifelong Bucs fan, it all comes down to luck -- and Oreo cookies.
DURING THE FINAL weekend homestand at PNC Park in Pittsburgh, the pressing question for fans seated in Sections 26 and 27 seems to have little to do with which players the Pirates will field next year. Instead, these season-ticket holders are wondering whether Phil Coyne will be on the PNC Park roster in 2017.
The usher's answer? If his legs hold out and his mind is clear, Coyne says he'll be back.
Topping the seniority roster for stadium ushers, Coyne, 98, has escorted fans to their seats since 1936 -- missing time only while serving in World War II -- becoming a Pittsburgh sports legend in the process. Beginning at Forbes Field, then Three Rivers Stadium and now both PNC Park and Heinz Field, Coyne has cleaned countless stadium seats with the dampened rag he carries to the stadium in a blue grocery bag.
Coyne, a retired machinist who never married, grew up a stone's throw from Forbes Field, where the Pirates played their games in the Oakland section of town from 1909 to 1970.
"Everyone in Oakland, at that time and well after it, you automatically became an usher," Coyne says. "So, when I was 18 and out of high school, I got on as an usher and then every year you just went."
When will it be time to stop going? "As long as your mind is straight, you're all right, and that can go at any time. I could have a fall tomorrow and get a good bump and that would be it. So you never know. You just have to wait until next April to see if your legs are all right and your mind is all right, and you sign up," he says.
"They're hoping to see me back. That goes on every year," says Coyne, who likes to say he has two Oreos and a glass of milk before bed each night. "And I surprise them every year, too. I surprise them coming back. I tell people as long as I don't go to Heinz Field for a game that's being played at PNC Park, I'll be back."