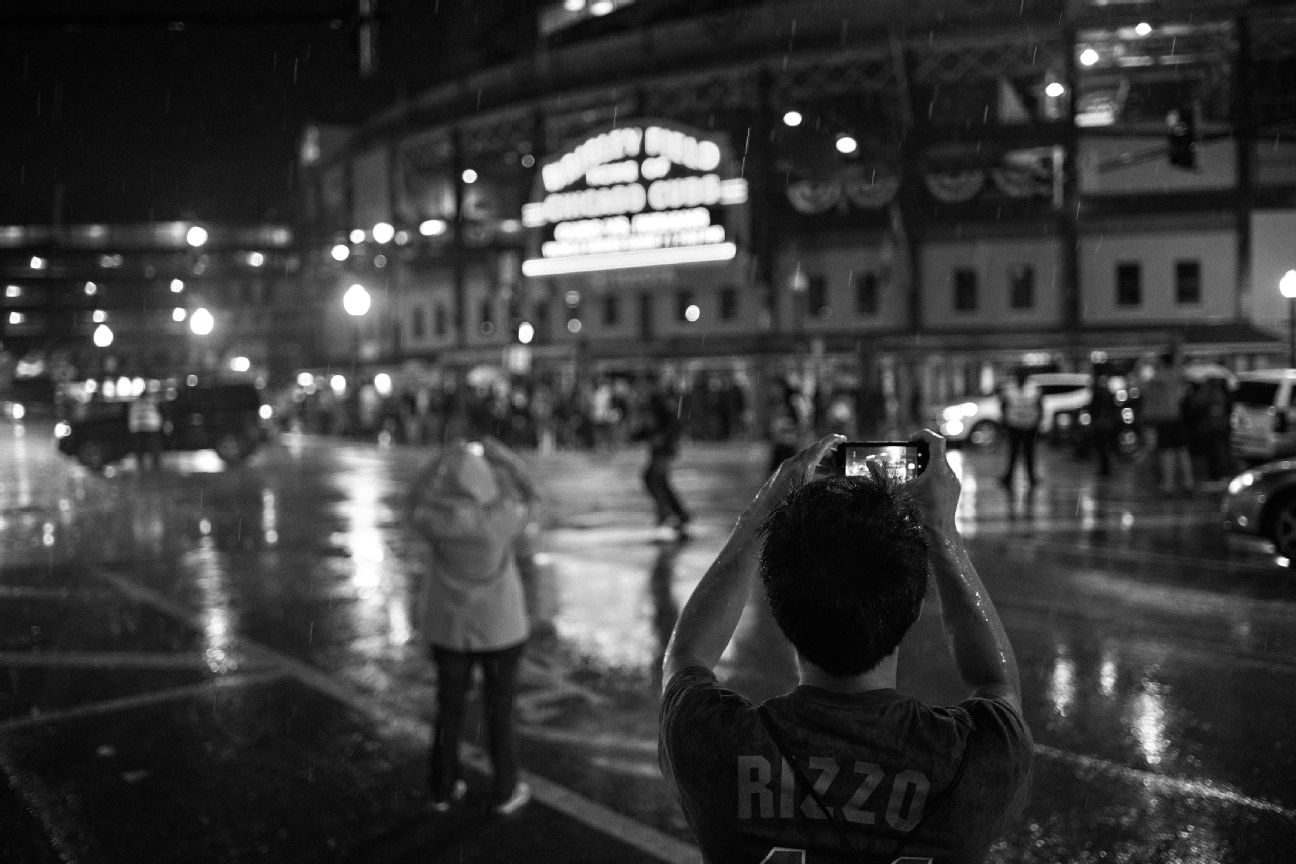 The Greatest Night in Chicago
Relive Game 7 of the World Series through the eyes of the Cubs faithful who gathered near Wrigley Field, as captured by photographer Jon Lowenstein.
F
or the people of Chicago, Game 7 of the 2016 World Series was the kind of event that brought their city together the way that only a sports team can.
It was a night that was glorious, exciting and filled with drama -- a night that will not be soon forgotten.
It was the kind of night that brings fans back home, the kind of night that can only happen once.
The Chicago Cubs beat the Cleveland Indians and broke a 108-year-old title drought -- the longest in American sports history -- and fans were on the street, pressed flesh to flesh, collectively displaying the heart and soul of Cubs Nation.
All along Clark Street and at bars such as Sluggers and John Barleycorn, fans waited a long time, often in the rain, and paid significant cover charges to watch the game from screens within. Others tried to catch a glimpse from the street through windows and doors.
These Cubs fans didn't get to watch the game in person, but their emotions were revealed in the gleaming eyes and shouts of each and every person standing around them. The highs and the lows of the evening were felt through the expressions of joy and anguish as the locals supported their Cubbies as close to their home at Wrigley Field as they could.
After 108 years of heartache, the skid finally came to an end in 10 innings in Cleveland.