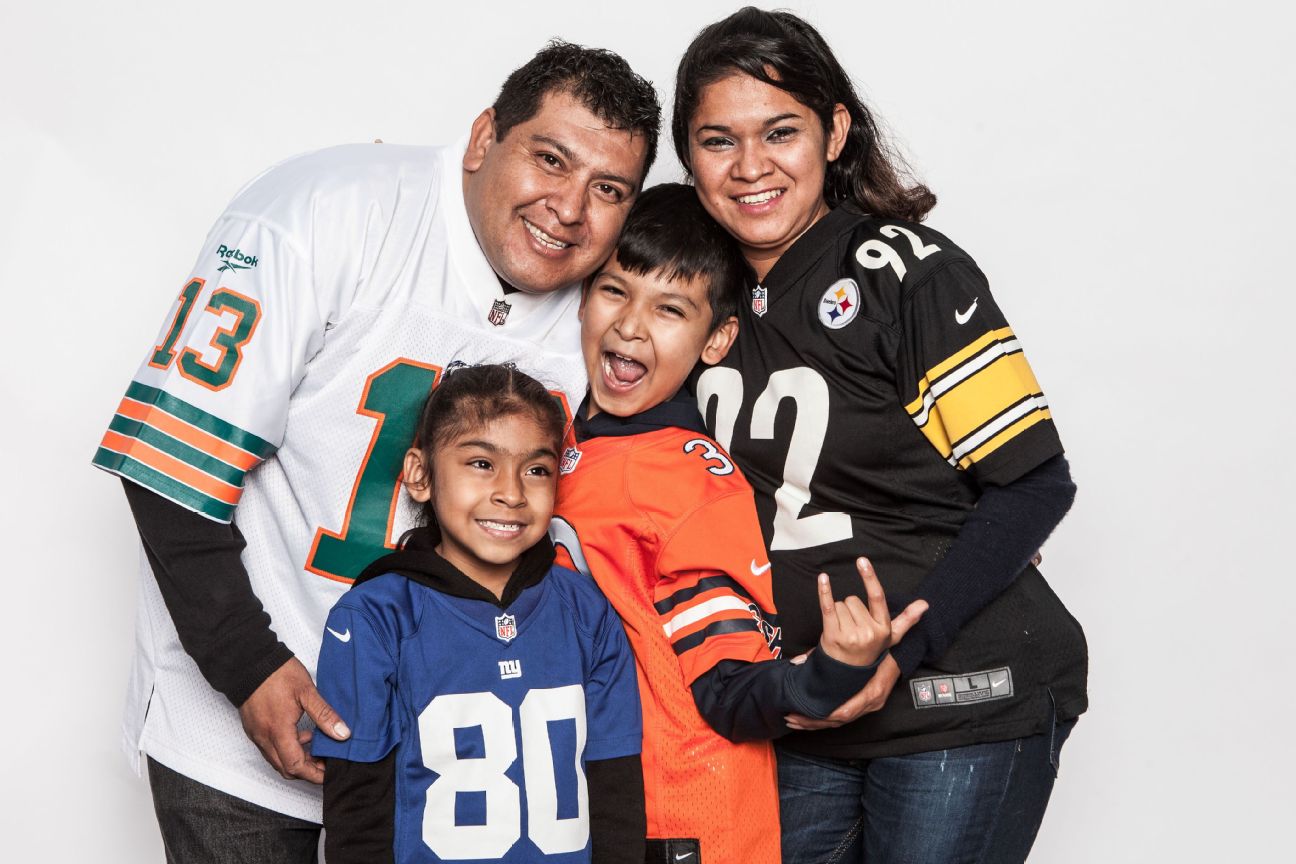 Dressed for the occasion
With the NFL returning to Mexico for the first time since 2005, these fans put their passion for the game on display by going all out with their wardrobe at Fan Fest in Mexico City.
S
omething about the city of Boston has always fascinated Erick Colin Mena, a 36-year-old born and raised in Mexico City, so he began following the Patriots. During the NFL Fan Fest over the weekend, he wore a sweatshirt that read: "I might live in Mexico, but my team is in New England."
Mario Hernandes, 26, was decked out in a full-on Raiders costume, mask and everything. His mom gifted him a Raiders-themed backpack at age 17, and ever since then he's been hooked. A similar thing happened to Jose Antonio Bohon, a 50-year-old who watched Fran Tarkenton as a kid, believed him to be "ahead of his time" and is now as big of a Vikings fan as you will ever meet. Then there is Josue Alvarez, 22, who first began following the Packers because he really, really likes cheese -- seriously. Alvarez, of course, was wearing a foam cheesehead hat.
The Houston Texans and the Oakland Raiders are about to play the first Monday Night Football game outside of the United States at the distinctive Azteca Stadium, a highly anticipated matchup that will be contested in front of a sellout crowd and will prompt millions of others throughout Mexico to watch from home.
In the days leading up to it, tens of thousands of fans came through the NFL Fan Fest at Chapultepec Park, displaying their adoration for American football in their outfits.
The passion runs deep. -- Alden Gonzalez