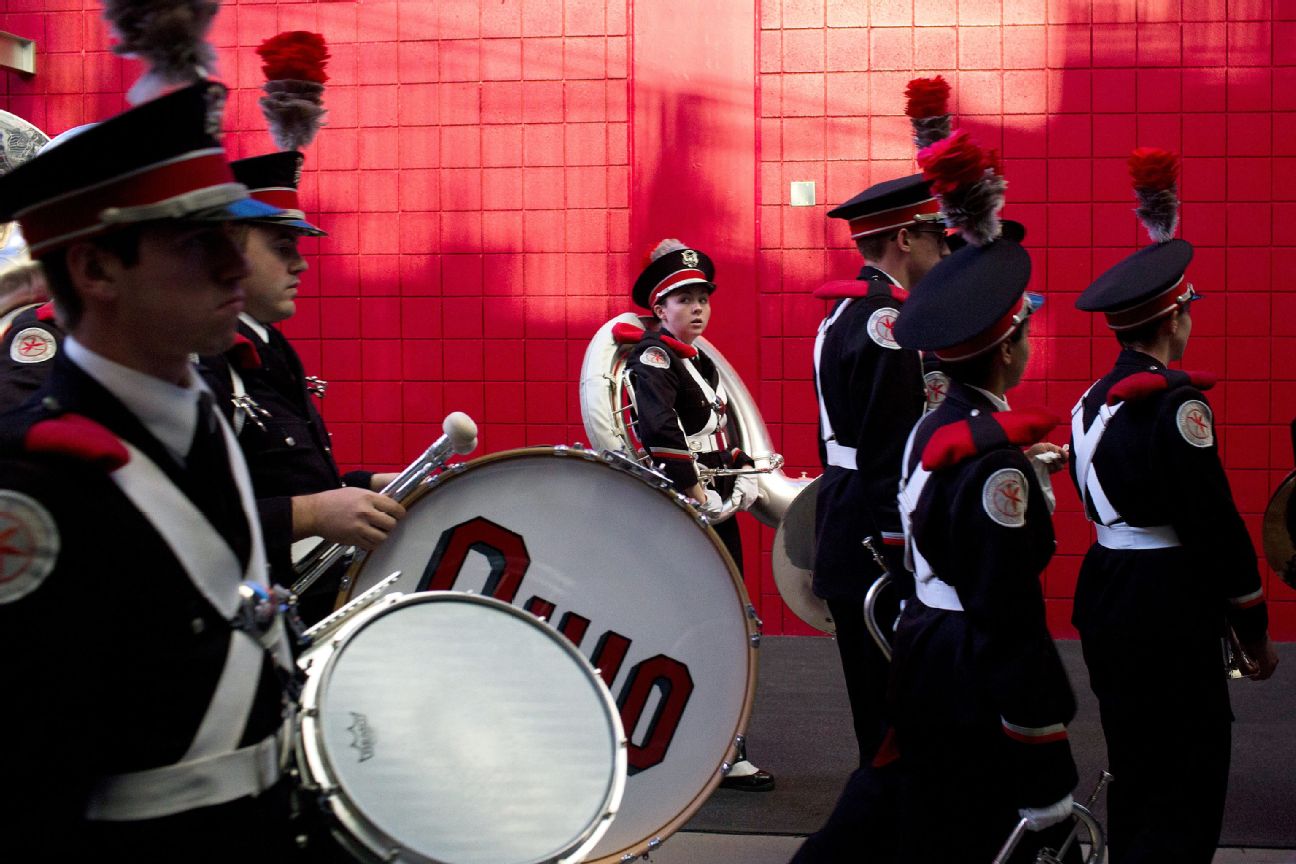 O-HI-O Band Across the Land
When a school gets a seat in the CFP semifinals, it's not just the football players who work on little rest. See how the Best Damn Band in the Land prepares and dots the "i."
T
he Ohio State University Marching Band is known for its precise and disciplined performances. But along with the hard work, there are a lot of laughs and camaraderie that go into perfecting the pieces that pump up the Buckeyes.
Last week, as they prepped for the ultimate assignment at the College Football Playoff Semifinal at the PlayStation Fiesta Bowl, band members joked and sang as they loaded up and traveled to Arizona.
Busses filled with 243 band members and two moving trucks loaded with 235 instruments for the 228 instrumentalists from the band. (If you're wondering about the seven-instrument surplus, it's for the same reason football teams take extra helmets and gear. You never know what will happen during the game, even for the band.)
The Best Damn Band in the Land has a serious following. Fan Mario Palladino drove 27 hours from Columbus to Phoenix to see the band at the Fiesta Bowl, giving members high fives and hugs in the stands as they filed in to their section in front of the end zone.
And they aren't just talented musicians who can memorize new music and marching formations for every home football game. As they were gearing up for their trip to Phoenix on Dec. 27, trumpet player Austin Brizee was caught on camera making a 55-yard field goal, which earned him a future tryout with the football team. After the Buckeyes' loss in Phoenix, fans on Twitter were calling for Brizee to step in as the kicker, which was comic relief for the exhausted band members as they made their way back to the Scottsdale Embassy Suites after the season-ending game (which Clemson won 31-0).