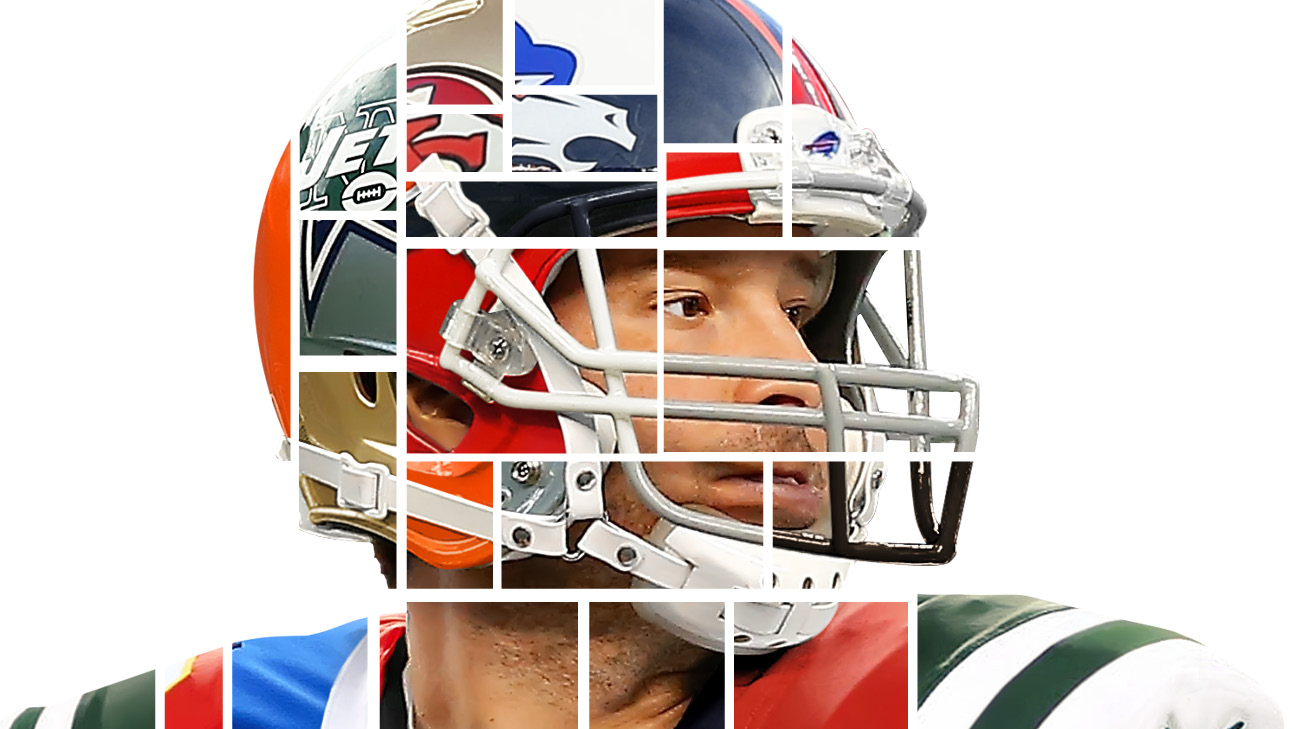 Destination Romo: All the places Tony could go
Where will Tony Romo play in 2017? Here's a complete breakdown of the most probable teams and scenarios.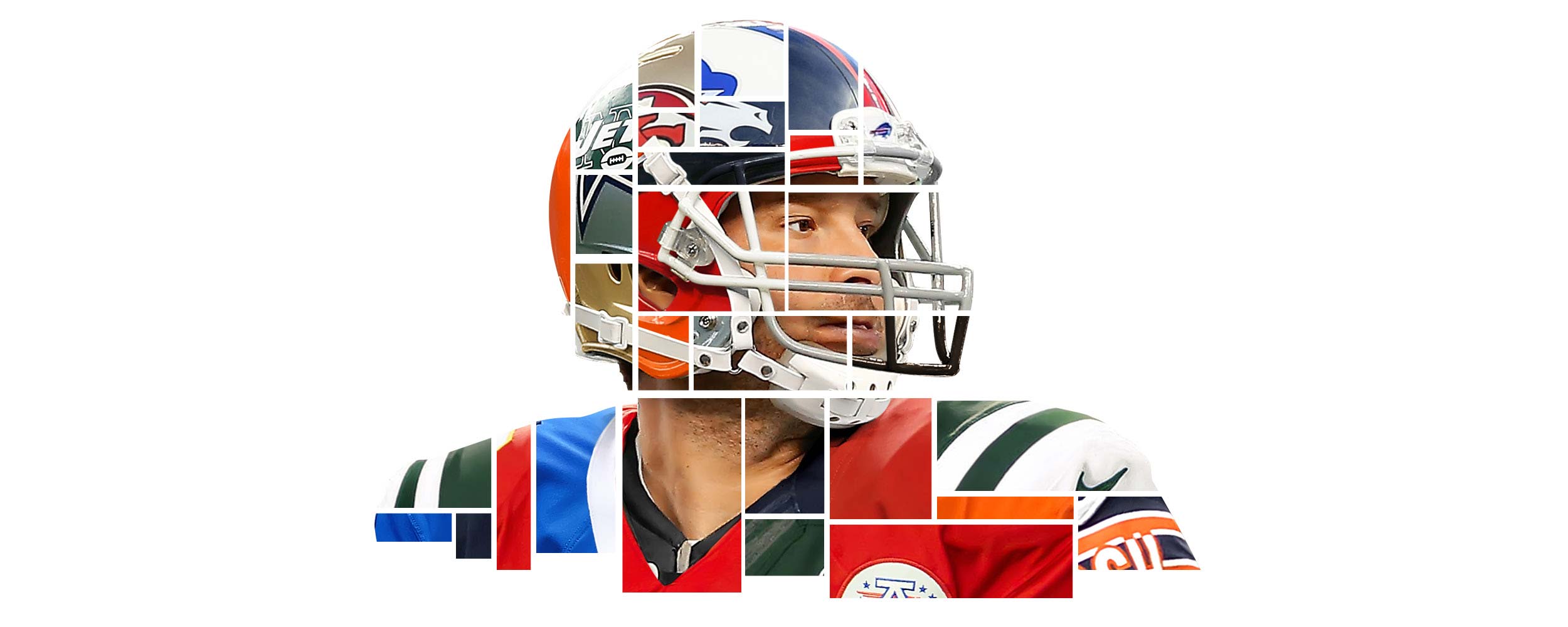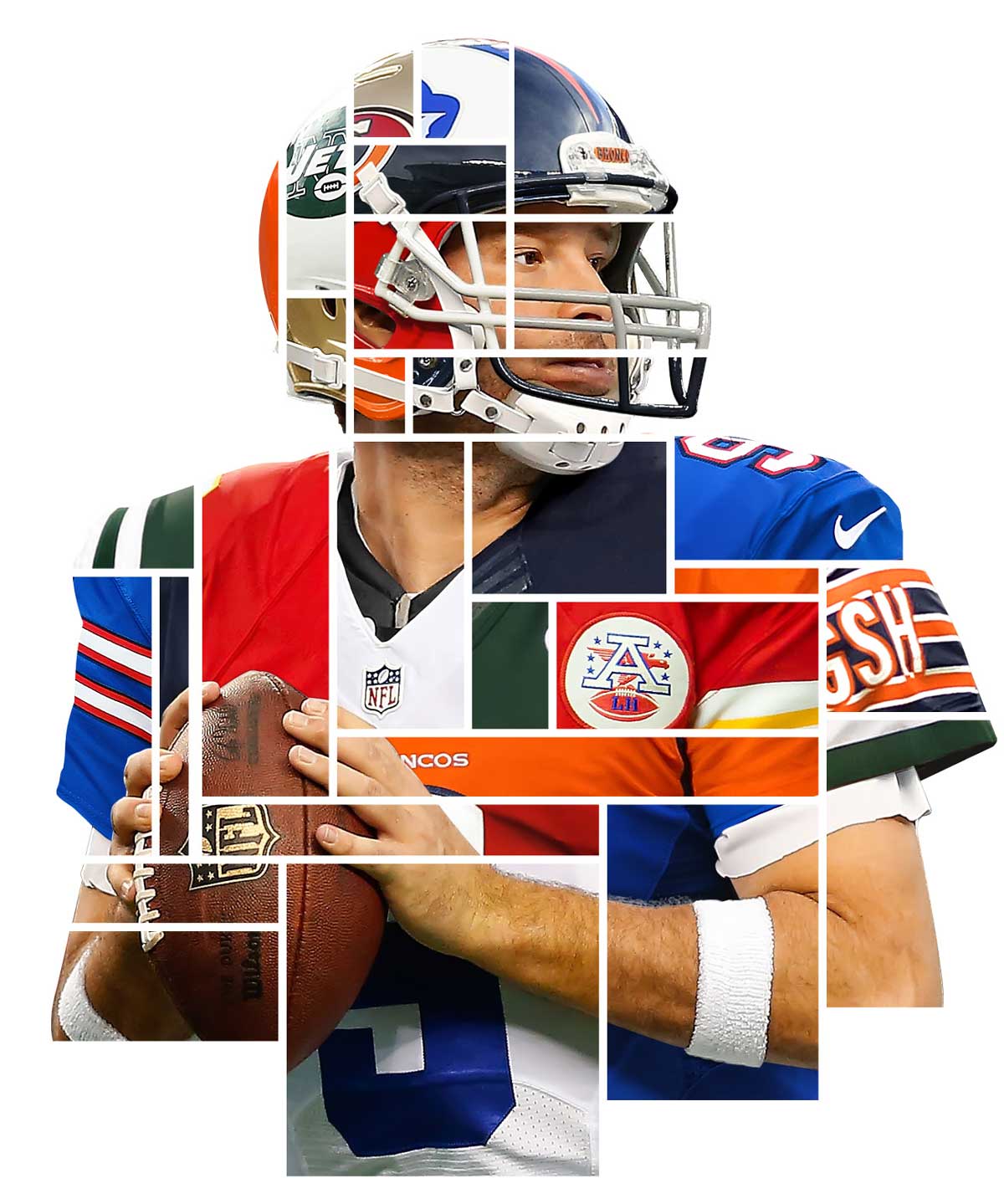 Destination Romo
Where will Tony Romo play in 2017? Here's a breakdown of the most probable teams and scenarios.
The biggest question hanging over the NFL this offseason is the future of Tony Romo. With Dak Prescott locked in as the Cowboys' future at quarterback, Romo is on the outs in Dallas. So where will the veteran QB play this season? Here are all the teams in play.
Denver Broncos
Why this could work
General manager John Elway thinks the Broncos are close to returning to the Super Bowl, but it remains to be seen how close Trevor Siemian or Paxton Lynch are to being the quarterback they'd need to lead them there. Romo could be the guy to make it happen sooner rather than later. Plus, the Broncos already did it with Peyton Manning and proved it could end with a ring.
Why it couldn't
Romo would be an expensive short-term fix for the Broncos. Plus, the chances of Elway bringing on another veteran quarterback not named Peyton Manning seem slim, unless Romo is willing to sign on Elway's terms. The other glaring concern? The Broncos' offensive line is very much still a work in progress, not a great combination for a QB who could only stay healthy for five games the past two seasons behind the NFL's best O-line.
Probability of being Romo's destination?
Realistic chance.
Houston Texans
Why this could work
Brock Osweiler did little to prove himself as the presumed starter, leaving room for Romo to slide into place on a playoff-caliber team. With one of the best defenses in the NFL (which is about get back one of the most dominant players in J.J. Watt), Romo could realistically contend for a championship in Houston.
Why it couldn't
The Texans have $16 million in guaranteed money tied up in Osweiler for the 2017 season. It's likely they keep him through 2017 and release him in 2018, which would cost them only $6 million in dead money. But in the short term, that wouldn't leave much left for another quarterback like Romo, who would require starter money.
Probability of being Romo's destination?
Realistic chance.
Cleveland Browns
Why this could work
The Browns need a lot of work, but namely, they need a guy at the most important position on the field. Cleveland cut loose Robert Griffin III after just one season. If the Browns take a quarterback like Deshaun Watson, Mitch Trubisky or DeShone Kizer with either of their first-round picks in the draft, they could bring Romo on to start until the younger guy is ready.
Why it couldn't
For starters, the team traded for Brock Osweiler in a stunner to start the new league year. And the answer to Cleveland's quarterback woes is not as simple as Romo, who turns 37 in April and would be a short-term solution. There is also little to no incentive awaiting Romo in Cleveland. The Browns are simply too young and will not be ready to contend before the end of his current contract in 2019. He cannot win in Cleveland.
Probability of being Romo's destination?
Long shot, but not impossible.
Kansas City Chiefs
Why this could work
Alex Smith has been good enough for the regular season, but the Chiefs are only 1-3 in the playoffs with him under center and could very well be a quarterback upgrade away from deepening their run into the postseason and, ultimately, winning a Super Bowl. Romo could be the boost Kansas City needs to contend, and the Chiefs could be the team Romo needs to give him a real chance at a championship before he retires.
Why it couldn't
Trying to squeeze Romo's contract into an already-challenging salary-cap situation would be one obstacle. Not to mention the concern that applies to any team considering signing the veteran: Romo hasn't started a game since 2015, let alone played a full season since 2014. Is that level of risk worth it for a team that has won 43 games in the past four seasons?
Probability of being Romo's destination?
Long shot, but not impossible.
New York Jets
Why this could work
The Jets started three different quarterbacks in 2016. Ryan Fitzpatrick won three of 11 starts and finished 29th overall in Total QBR, tossing 17 interceptions to his 12 touchdowns. They went from 10-6 to 5-11. The Jets need help, starting at the quarterback position. The team is likely to go outside the organization to find a solution, as the next two guys in line -- Bryce Petty and Christian Hackenberg -- don't appear ready to be that.
Why it couldn't
Romo could be the solution to bouncing back from a sub-.500 season, but the role age played on the Jets' roster last season cannot be ignored. They already have a bunch of 30-plus-year-old players, and Romo will be 37 when the season begins.
Probability of being Romo's destination?
Long shot, but not impossible.
San Francisco 49ers
Why this could work
With Colin Kaepernick opting out of his contract, the 49ers don't have a single quarterback currently signed. There's a case to be made that Kyle Shanahan played a significant role in elevating the Atlanta Falcons' offense and deserves some credit for their turnaround from a .500 team in 2015 to a Super Bowl team in 2016. At the very least, his presence could spike Romo's curiosity.
Why it couldn't
This is a 2-14 team that has changed coaches three years in a row and will be in full rebuild mode under Shanahan. The 49ers are more than a year away from winning ... and a few more away from contending. Going to San Francisco could render Romo's chance of winning a Super Bowl ring all but impossible.
Probability of being Romo's destination?
Long shot, but not impossible.
Other long shots
Washington Redskins
Is it a long shot? Of course, especially after the Redskins slapped Kirk Cousins with the franchise tag. But they haven't been in a hurry to give Cousins a long-term deal, which leaves the door open for a possible trade. The Redskins could in turn persuade free agent Romo to win a familiar division.
Arizona Cardinals
Carson Palmer says he's coming back, but if he were to change his mind or deal with an injury in August, Arizona is an obvious fit, given their talent on defense, weaponry on offense and well-regarded coaching staff.
Jacksonville Jaguars
For one, Blake Bortles is still around, and who says Romo would want to jump into a rebuild? On the other hand, say Doug Marrone thinks Bortles will continue to be as bad as he's been, and the organization sells Romo on a young team that can grow up in a hurry?