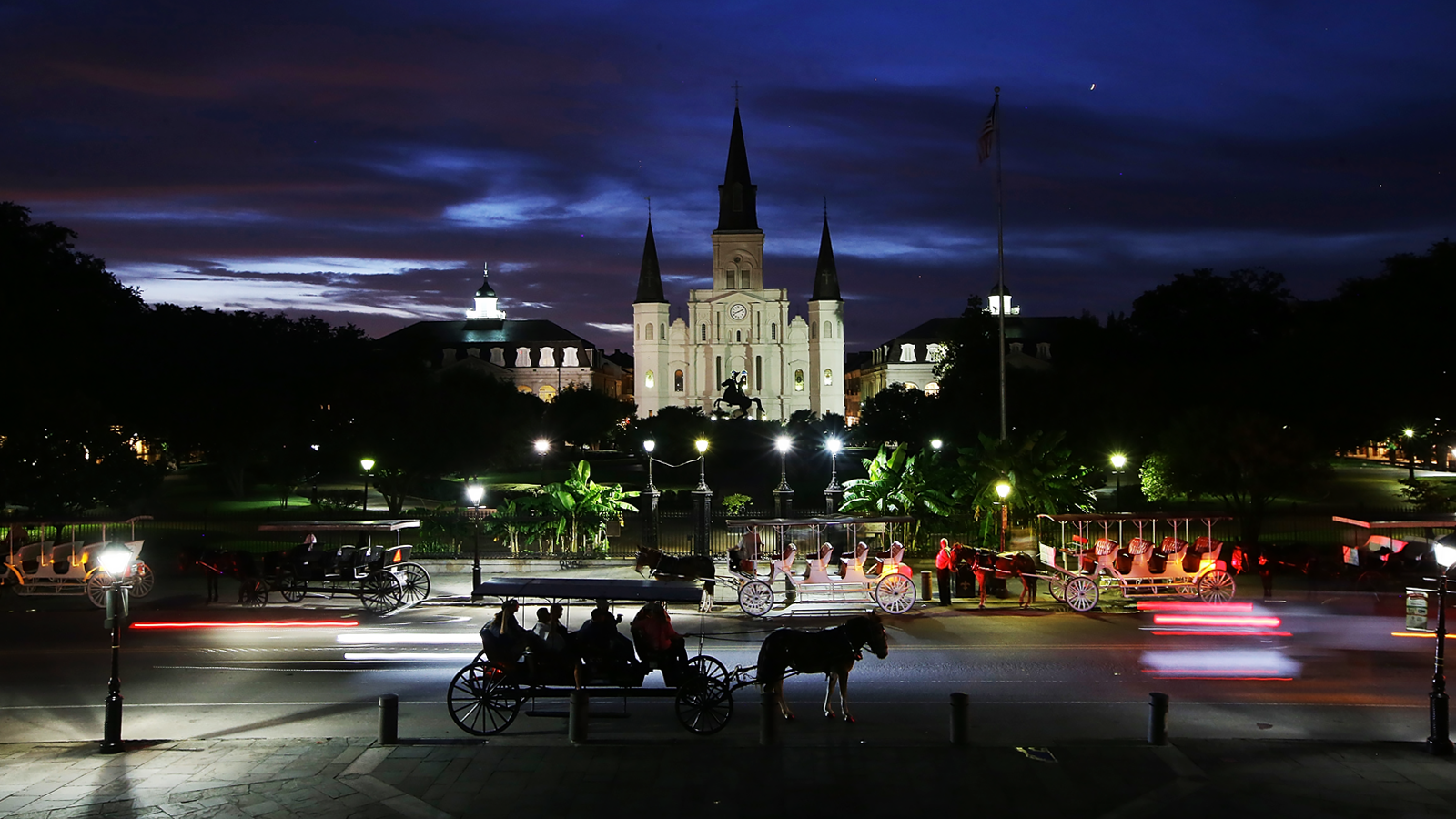 Best Trip Ever! New Orleans
Headed to the Big Easy for the NBA All-Star Game this weekend? Plan your doughnut stops, museum trips and gator hunts with help from the city's top pros. (The biggest key: Living like a local means never visiting Bourbon Street.)
Dante Cunningham
Pelicans Forward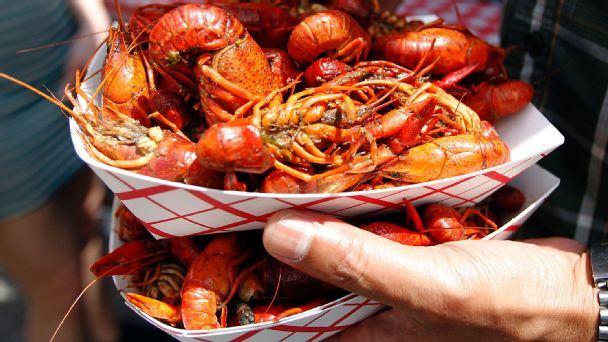 Laid-back lunch and dinner spot featuring boiled and fried seafood.
"They have great seafood, great chicken and shrimp. Alfredo -- that's my favorite. It's just a good small kind of home-y feel place." --Dante Cunningham
---
Langston Galloway
Pelicans Guard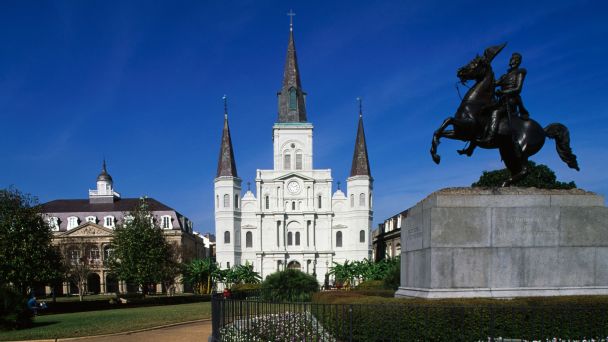 Famous landmark on the Mississippi River, by iconic shops and restaurants
"There are a lot of artists at Jackson Square -- you can get your face and body painted, or you can watch performers doing moves for the crowd. They call people out of the crowd to dance with them. It's a good time." --Langston Galloway
---
Drew Brees
Saints Quarterback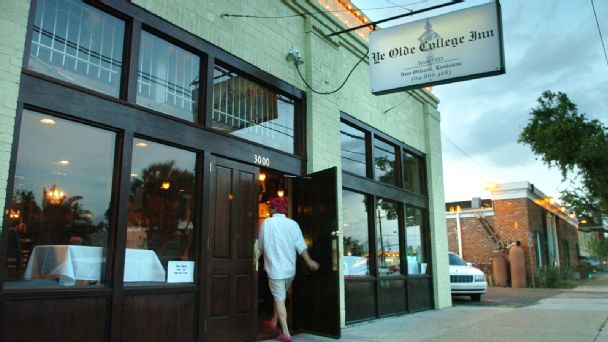 Bar and restaurant open since 1933, now focusing on farm-to-table cuisine
"It reminds me of Cheers -- you walk in and everybody knows your name. They've got the square bar right in front, and everybody's gathered around, and it's just a great, friendly vibe, good atmosphere." --Drew Brees
---
Mark Ingram
Saints Running Back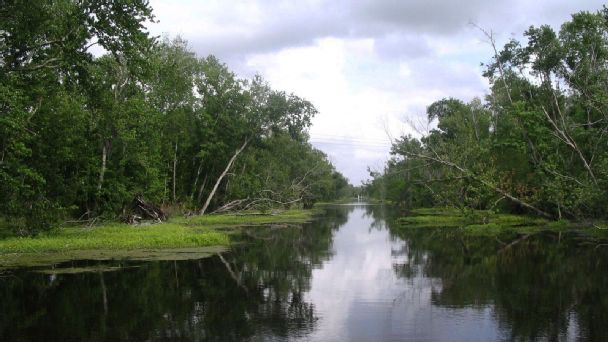 Check out wildlife and local flora on a boat ride outside the city
"I did a swamp tour early in my career and a few years back when I had some friends in town who wanted to see the swamp. Alligators will come up to the boat and stuff. I don't mind it -- I go hunting and fishing all the time." --Mark Ingram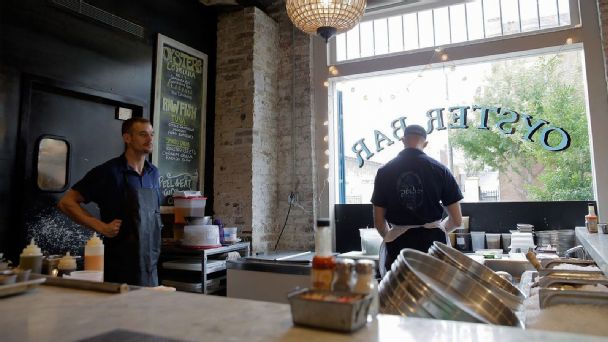 Hip restaurant featuring local seafood and a wood-fired oven.
"One of my places I love to go, I love to eat at Peche. I like seafood, but I just like the environment of the place -- they've got great food and just a good little environment, good scenery. I like to go to Desi Vega's (Warehouse District) for a good steak." --Mark Ingram
---
Alvin Gentry
Pelicans Coach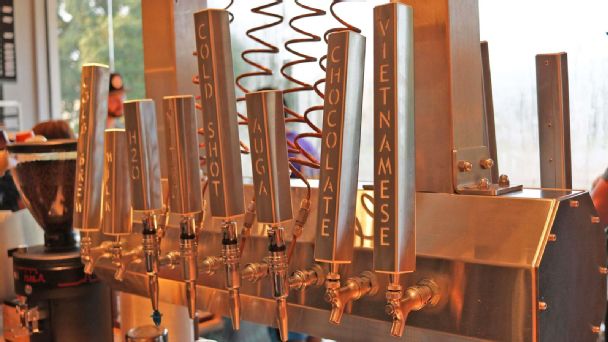 With a catalog of more than 100 donuts, a favorite spot for breakfast and more
"If you're into breakfast, to get a real good feel of New Orleans, there's District Donuts. And then you've got to go to Stein's Deli next door -- it doesn't matter if you're from Philly, New York or whatever. You've got to go." --Alvin Gentry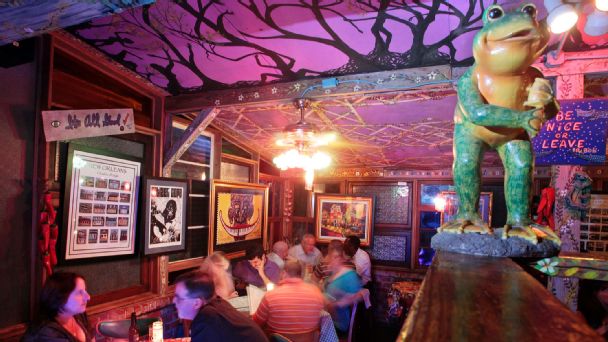 Self-proclaimed spot for "real Nawlins food,"known for its Creole soul dishes.
"There's just so many great places here. I think you'd be hard-pressed to find a bad meal here anywhere. If you want a true taste of New Orleans, you've got to go to Jacques Imo's." --Alvin Gentry
---
Archie Manning
Former Saints Quarterback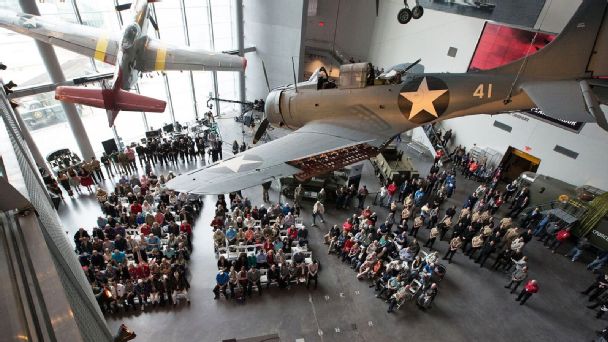 Six-acre campus featuring exhibits, multimedia and travel programs
"One of the greatest things here is the World War II museum. You can spend hours there, and they keep adding on to it. It's a must-see when you come to New Orleans." --Archie Manning
---
Mike Dunleavy
Tulane Men's Basketball Coach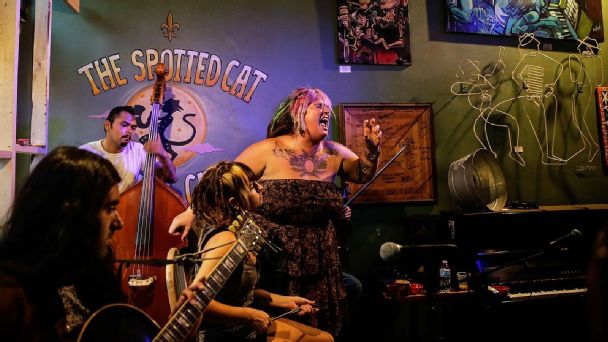 Neighborhood home to unique restaurants, museums and more than 25 art galleries
"I enjoy going downtown to the French Quarter to see street performers. After that, you should go on to the Warehouse District to check out the art galleries." --Mike Dunleavy
---
Thomas Morstead
Saints Punter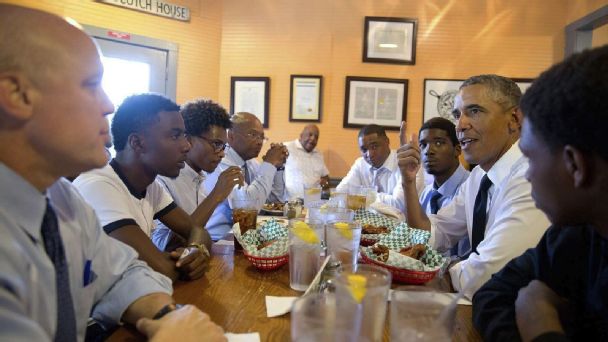 Open since 1957, known for its fried chicken and soul food.
"Willie Mae's on St. Charles. It's unbelievably good fried chicken. It almost feels healthy, but it's fried chicken." --Thomas Morstead
---
Jrue Holiday
Pelicans Point Guard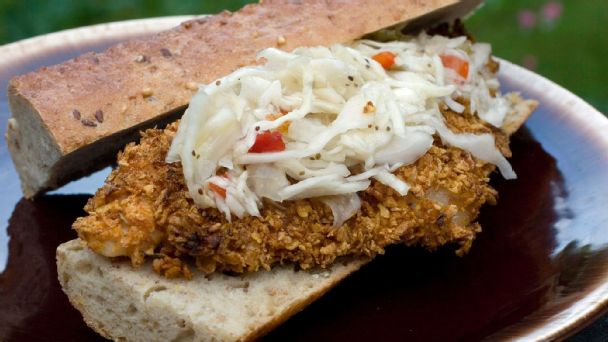 Famous for its roast beef po'boys, Bear's has been open since 2010
"The first week we were here, I went with [wife and former USWNT midfielder] Lauren. It's the best po'boy I've ever had. I've gotten everything: catfish, roast beef, shrimp. It's all good. Even the fries." --Jrue Holiday
---
Zach Strief
Saints Offensive Tackle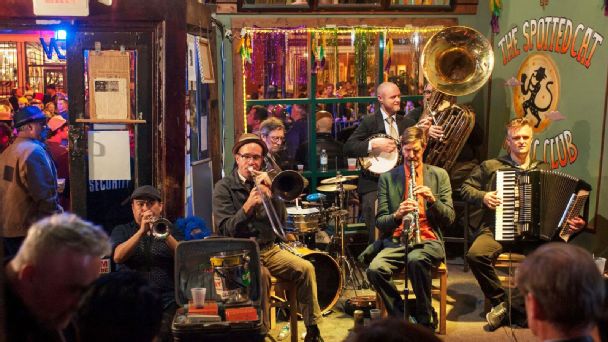 The "locals' version of Bourbon Street," a premier destination for live music
"I think the best place for live music in the city is still Frenchmen Street -- Snug Harbor and Spotted Cat and those places. And Frenchmen is way more real New Orleans than other touristy spots." --Zach Strief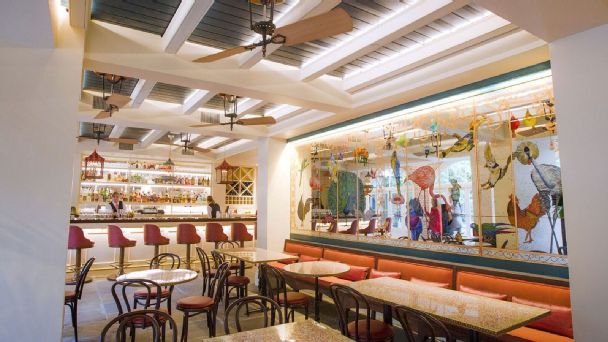 New Orleans tradition since 1946, known for its Creole food and great breakfast.
"Brennan's is a must. It's a breakfast spot for me. Can go for dinner great too, but I think it's a cool place for a breakfast for people that are in the quarter. The atmosphere is still traditional old school New Orleans, but the food is updated. To me, that's like this quintessential New Orleans type thing." --Zach Strief
---
Jeff Curtis
High School Coach, J.T. Curtis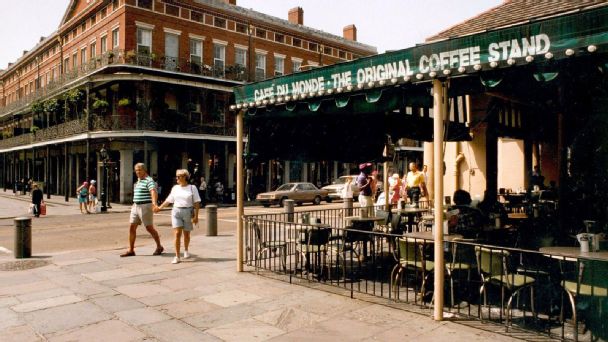 World-famous 24-hour spot known for its coffee and beignets.
"Take a horse-drawn carriage ride or a walking/biking tour through the French Quarter...just make sure you end it with beignets at Cafe Du Monde." --Jeff Curtis
---
Jahri Evans
Saints Guard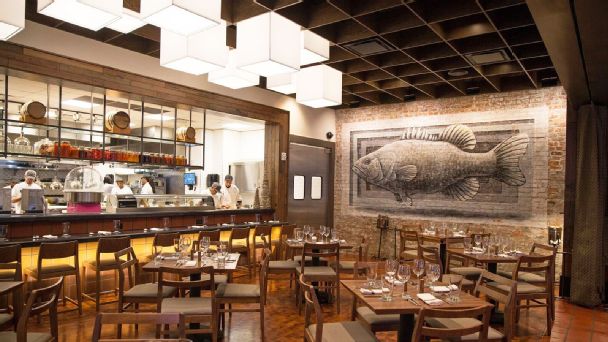 Meril | 424 Girod St.
Chef Emeril Lagasse's newest restaurant in New Orleans, his fourth.
"Meril was really good. I think Meril gives the people an experience to have Emeril's tasting without the pricing. It's a little small plate place, but it's really good." --Jahri Evans
---