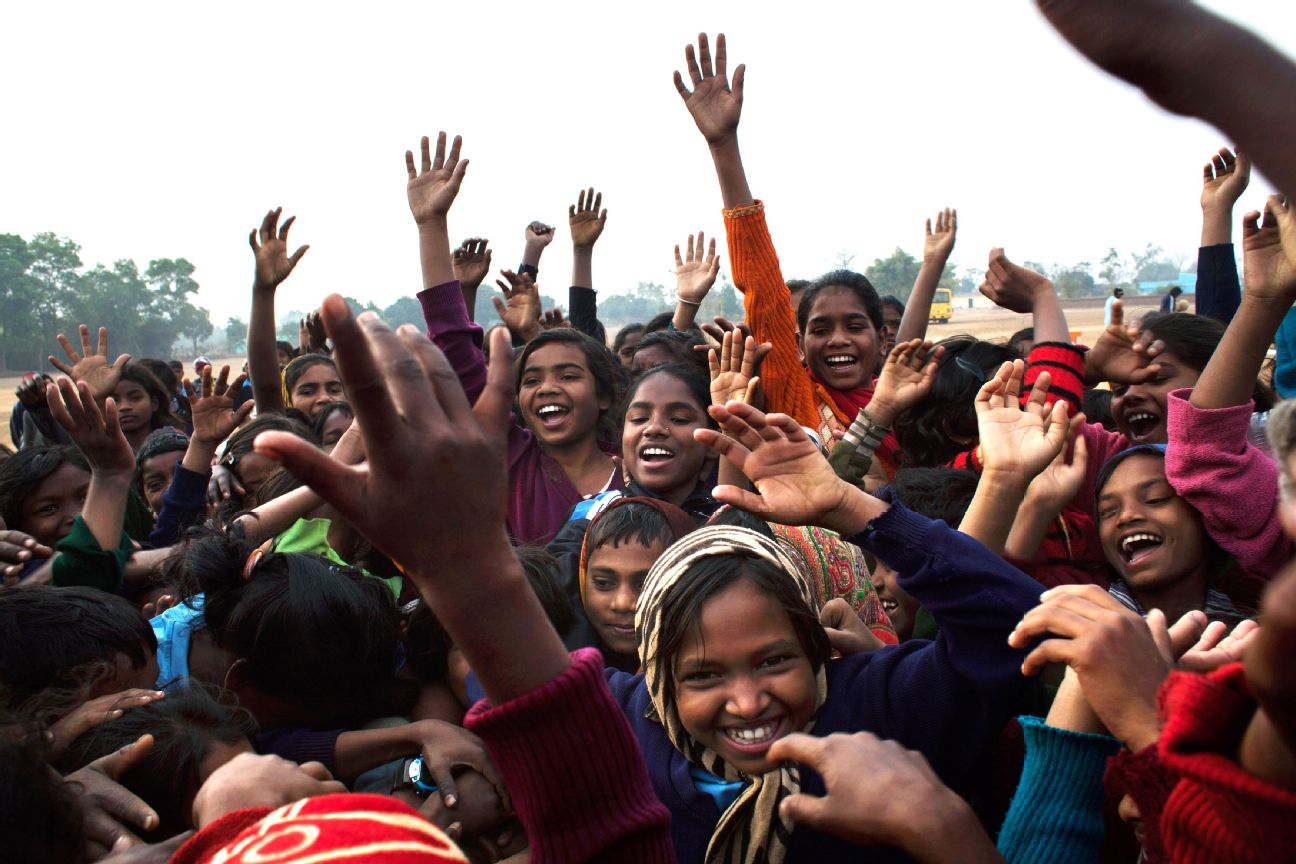 Yuwa is hope
What began as a girl's football team now empowers young Indian girls to break the cycles that have marred their rural society for generations.
To be born a girl in Jharkhand, an Indian state about 700 miles southeast of New Delhi, often is to be sentenced to a life of poverty, illiteracy and violence.
So when Franz Gastler, an American working as an English teacher in a Jharkhand village, was approached by a group of local girls who wanted him to coach their soccer team, he agreed, despite having no experience playing the sport.
He started holding soccer practices -- as well as extracurricular classes in English -- before and after the girls' regular school day. The program, which started in 2009, was named Yuwa, derived from the Hindi word yuva for "youth." Participants would wake up at 4 a.m., attend a class, go to school, return home to work for their families, attend soccer practice and complete their homework. All in a single day.
"They were working harder than anyone I've ever met," says Rose Thomson, Yuwa's education director, who joined the program in 2012. "The girls were gaining so much more confidence and knowledge about their bodies and this belief that they could do something different with their futures.
"Finally it just became the next obvious step for us to start our own school."
In 2015, Thomson co-founded the Yuwa School with Gastler. The girls are taught to read and write, and they learn about female health and self-esteem. They're also given skills to become financially independent. And in addition to taking classes, all of the girls are part of a soccer team -- a way of cultivating positive peer pressure to keep girls involved when their families and communities pull them in other directions.
Without the structure and skills provided by Yuwa, girls would be susceptible to child marriage and abusive spouses. They might spend their lives hauling bricks or mixing cement, just to have an alcoholic husband spend their earnings on drinking or gambling.
The key to breaking free, says Thomson, is education.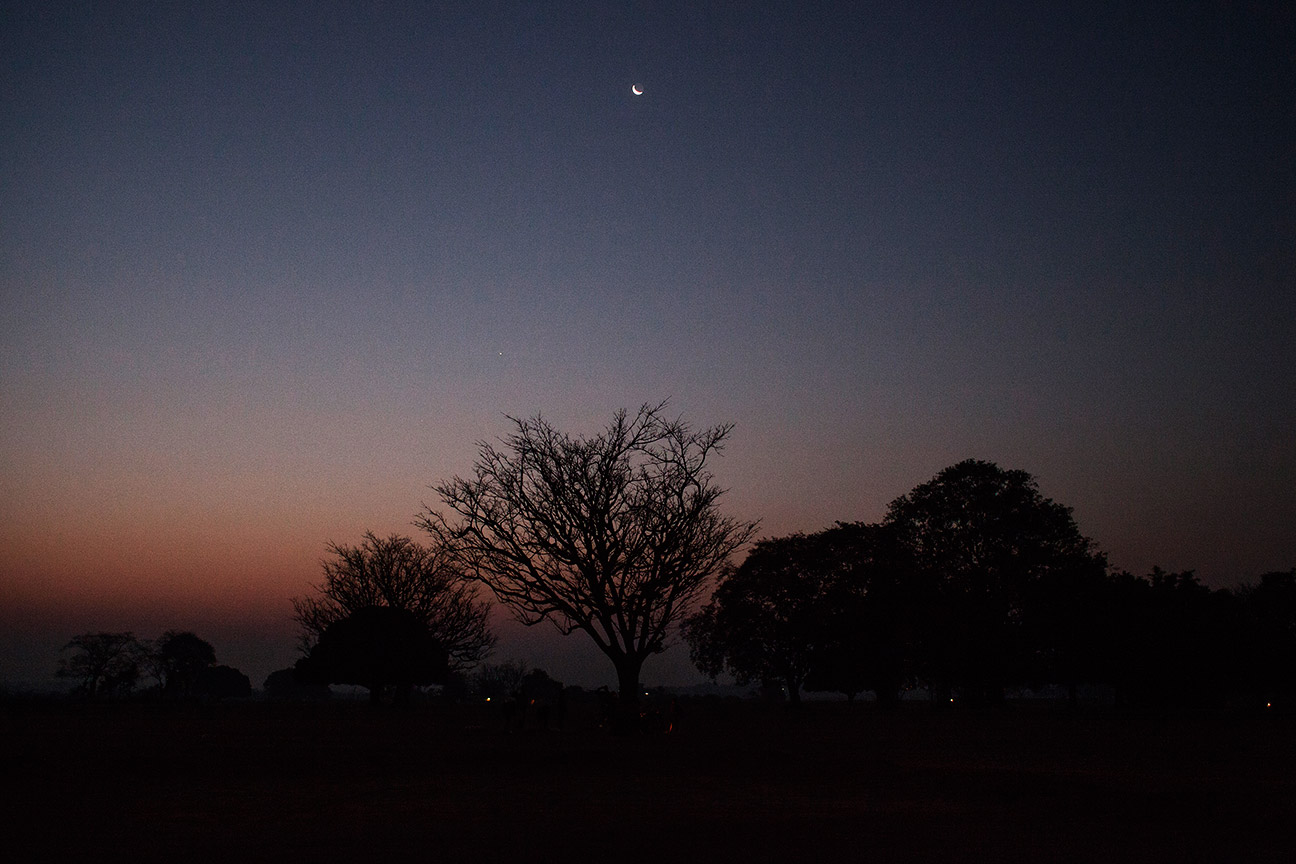 "Yuwa's mission and the core values are for the girls who come through to be able to take their futures into their own hands and really make the decisions that they want to make as they get older," Thomson says.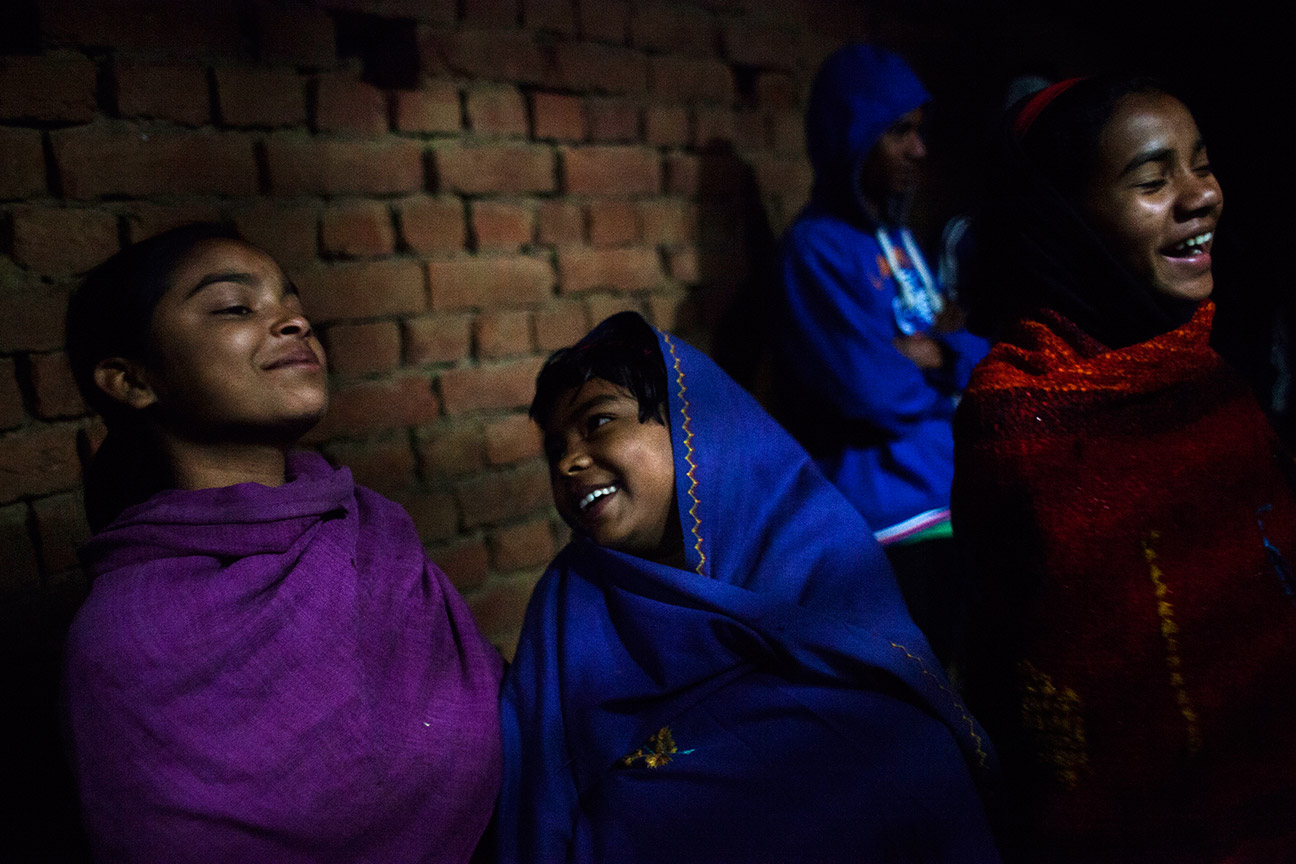 In essays provided to ESPN by Thomson, 10 students describe their lives and explain how Yuwa has helped them. (The students have been kept anonymous to protect their safety.) Writes one student, "The main power I have inside me is potential. This is something that people in my village do not know. People only believe that I am a simple girl. They believe that I will get married soon, around age 15. But I know the reality. I have potential inside me, and one day I will prove to everyone that I am not a simple girl."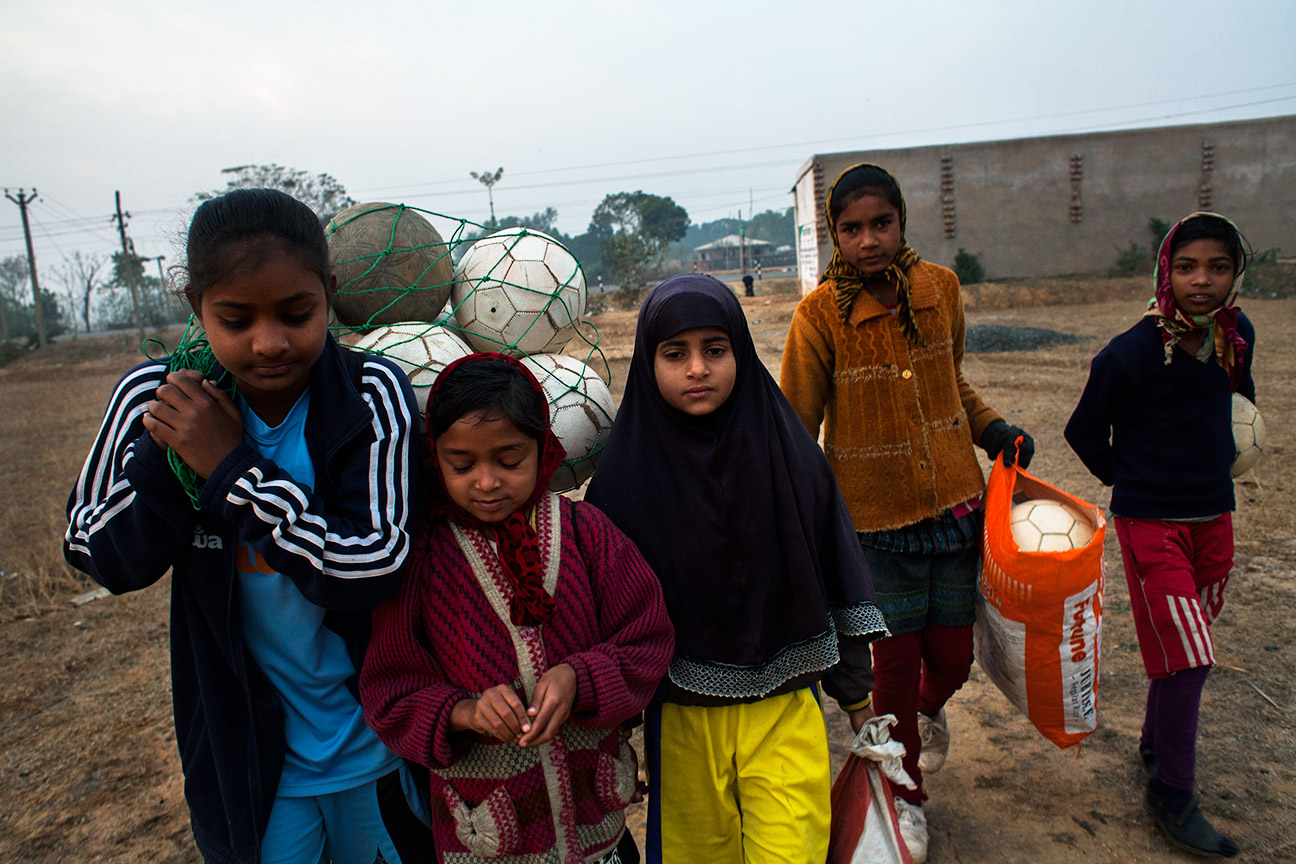 Most schools in the local area are overcrowded and employ abusive teachers, some of whom don't even show up regularly. It was that lack of a learning environment that inspired Gastler and Thomson to start the Yuwa School.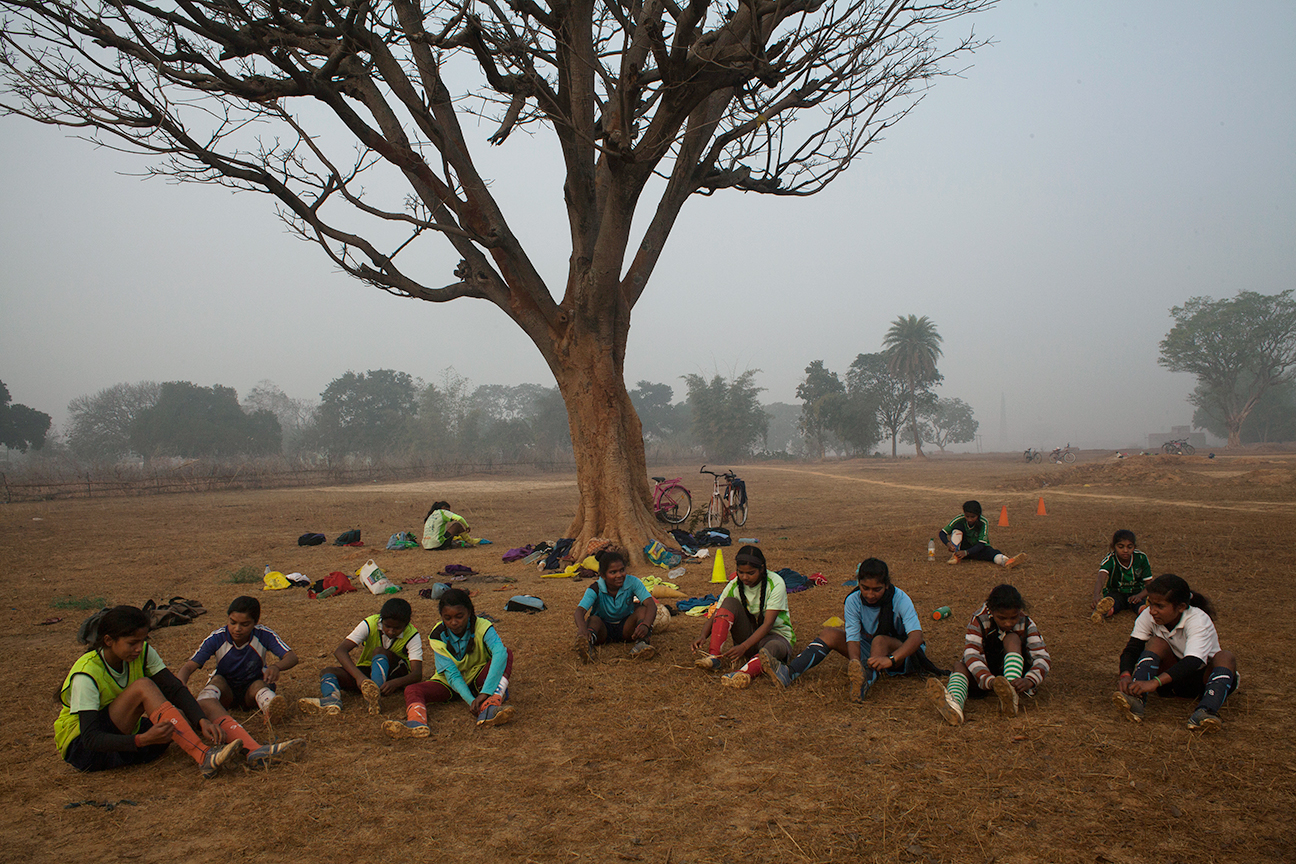 For several years, Yuwa was simply a before- and after-school organization, and when Gastler first started it, he meant it to be a program for boys and girls. But the boys' attendance was inconsistent and noncommittal, while the girls were eager to learn. So he decided to make it a program designed for girls.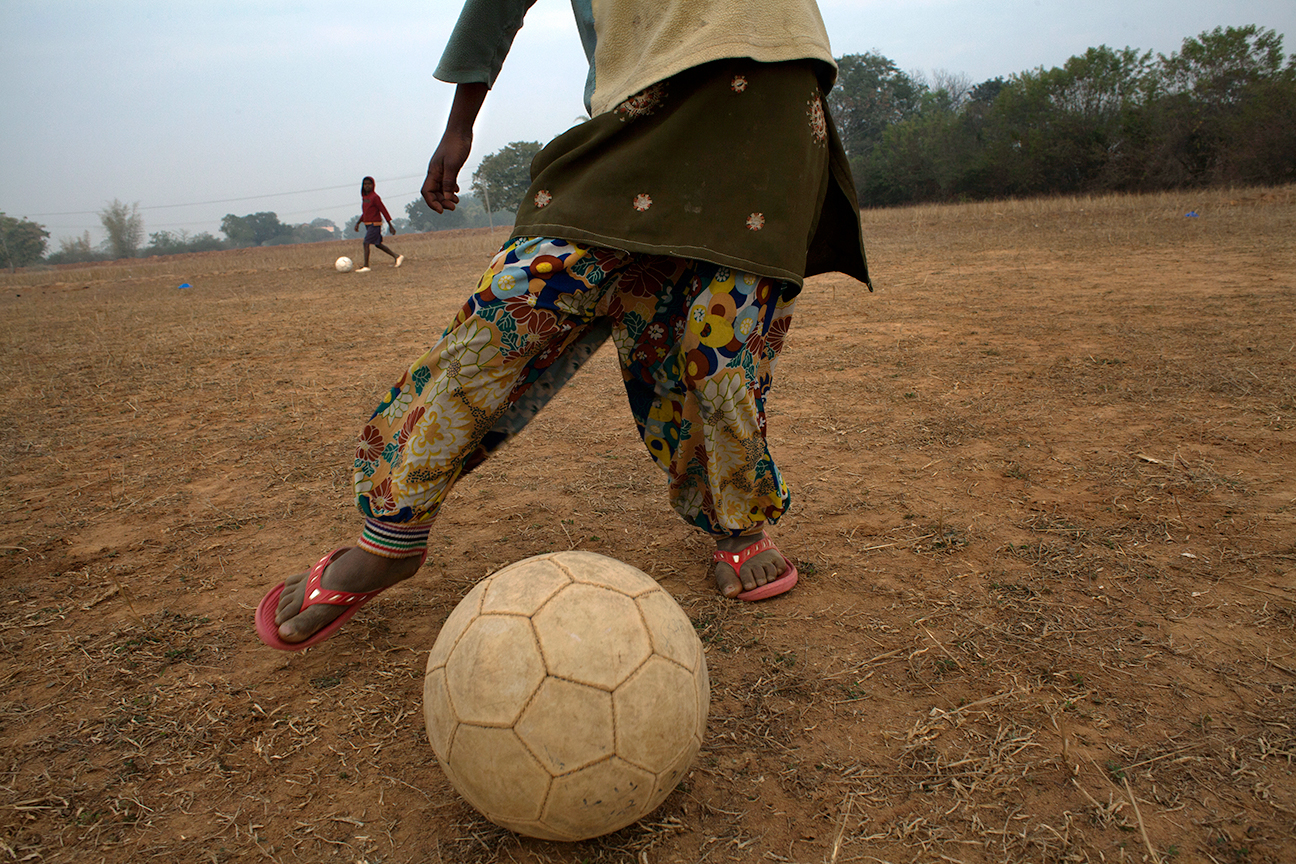 Yuwa is now the biggest girls' soccer program in India, according to its website, with 300 girls participating in soccer and about 80 attending the school. It leases a campus, and Yuwa is planning to purchase land to build a new school and open a residential facility for older students. The school is all girls, but boys can join the soccer program if they bring at least four new girls along with them.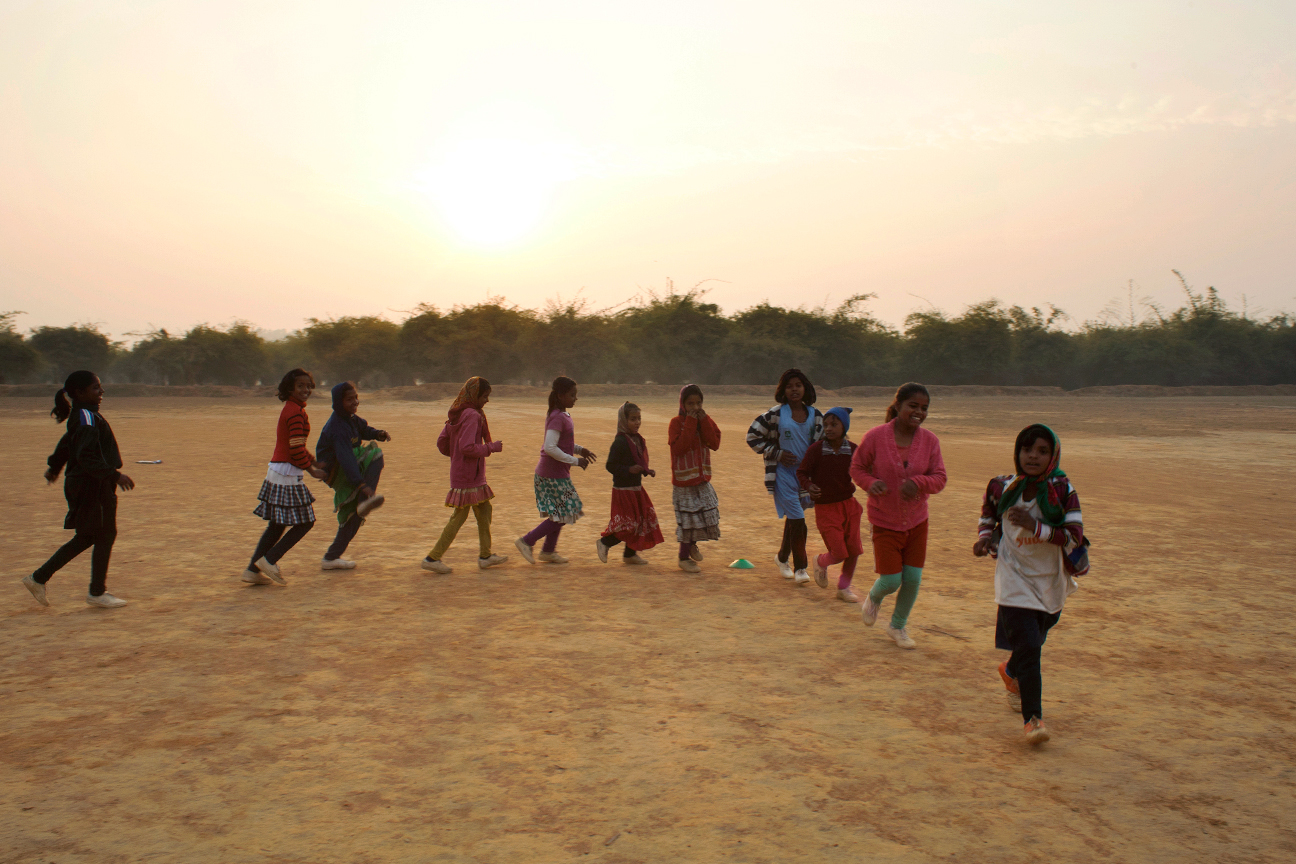 "When I was 9 years old, I started playing football in Yuwa," one Yuwa student writes. "Through football I am learning more things than in the classroom. It also makes me stronger to deal with villagers who do not like that my friends and I wear shorts and play football like boys. Football made me powerful to ignore them because I know what I am doing is right."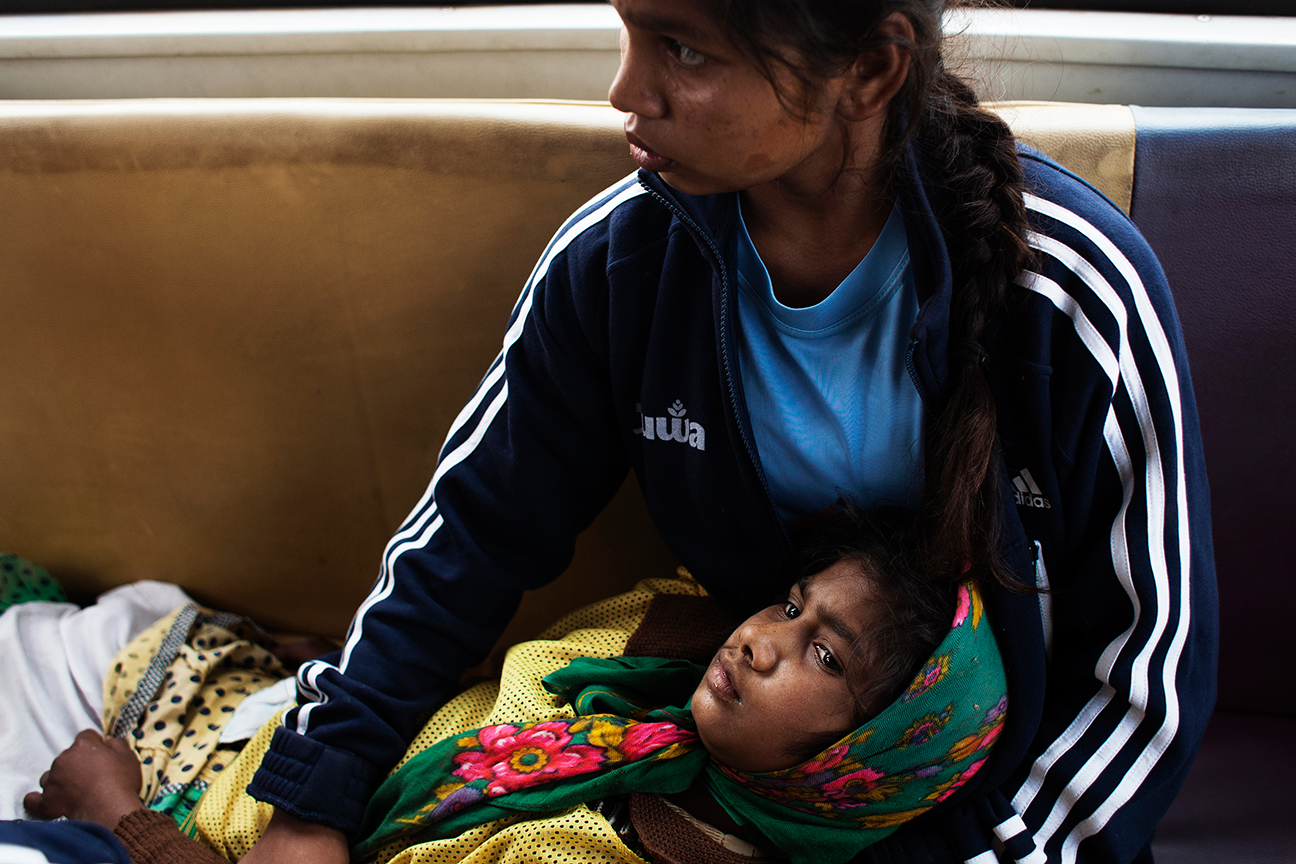 In their essays, Yuwa girls often describe the violence, starvation and societal pressures they're subjected to. One girl writes about coming home to find her father trying to beat her mother with a brick -- then turning on her and hitting her with a bamboo stick until her head was bleeding. Her father, she writes, sells the rice and potatoes grown in their small field directly to the shop where he buys his alcohol.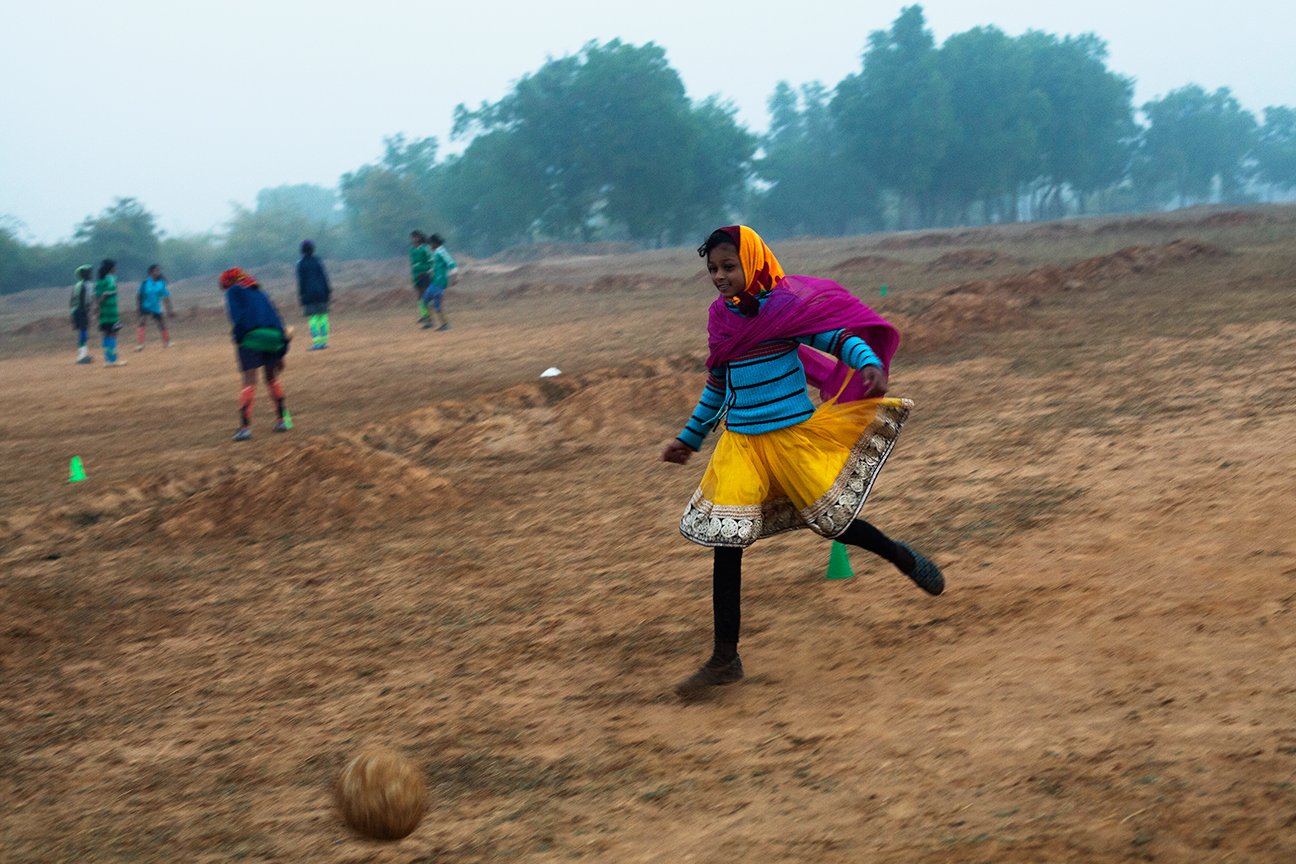 "As I am writing this essay, my younger friends are getting pregnant with old or young men whom they have never met before. Their bodies are not ready to carry babies at all," the girl writes. "None of the other girls go to school as people think they are born for making babies and working at home. I want to show parents here, who only think that girls are a curse, my big dream. If I learn and earn, others will be inspired, and the community will change. But it is not easy."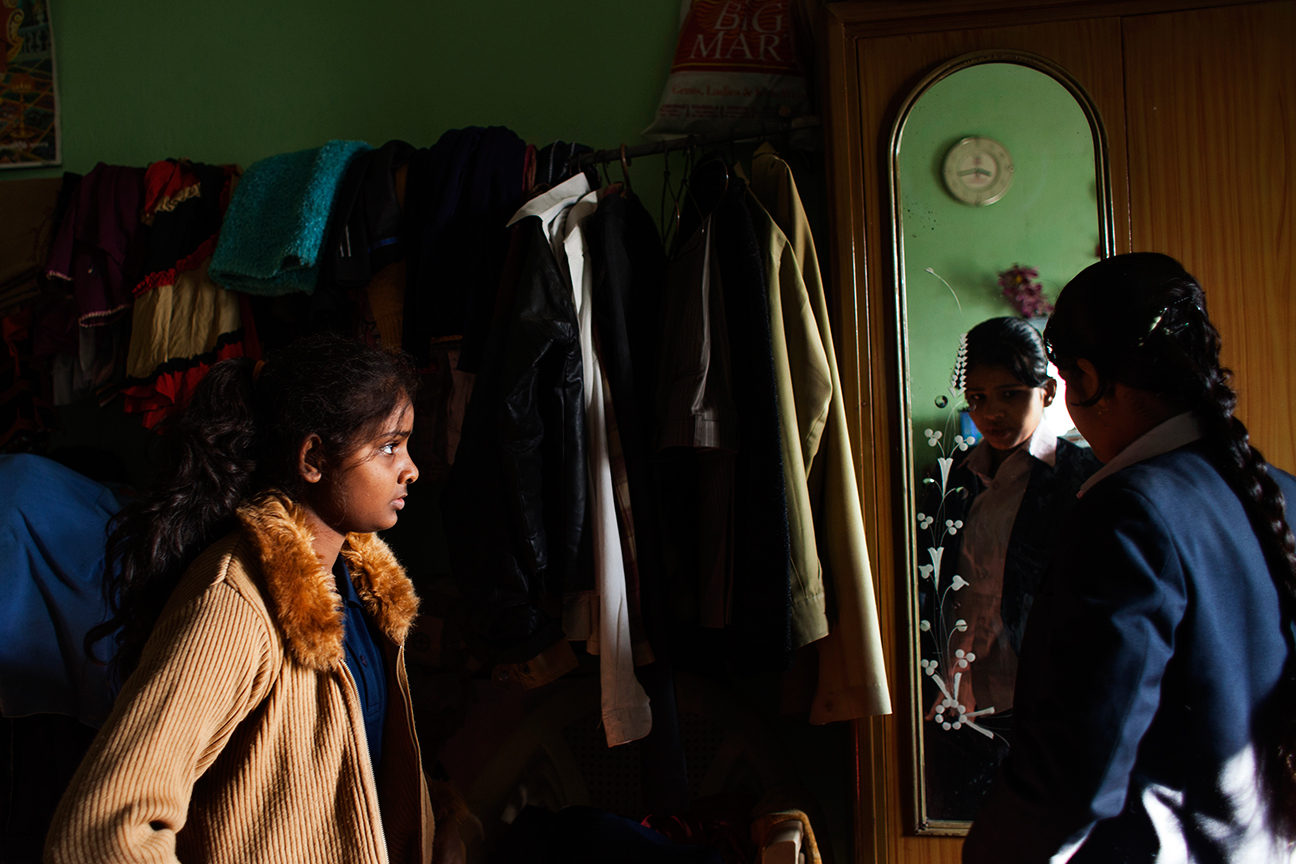 Through classes and soccer teams, Yuwa acts like a social network and uses positive peer pressure and accountability to keep girls attending school, combating a family's or village's influences that might pull a girl into a negative cycle.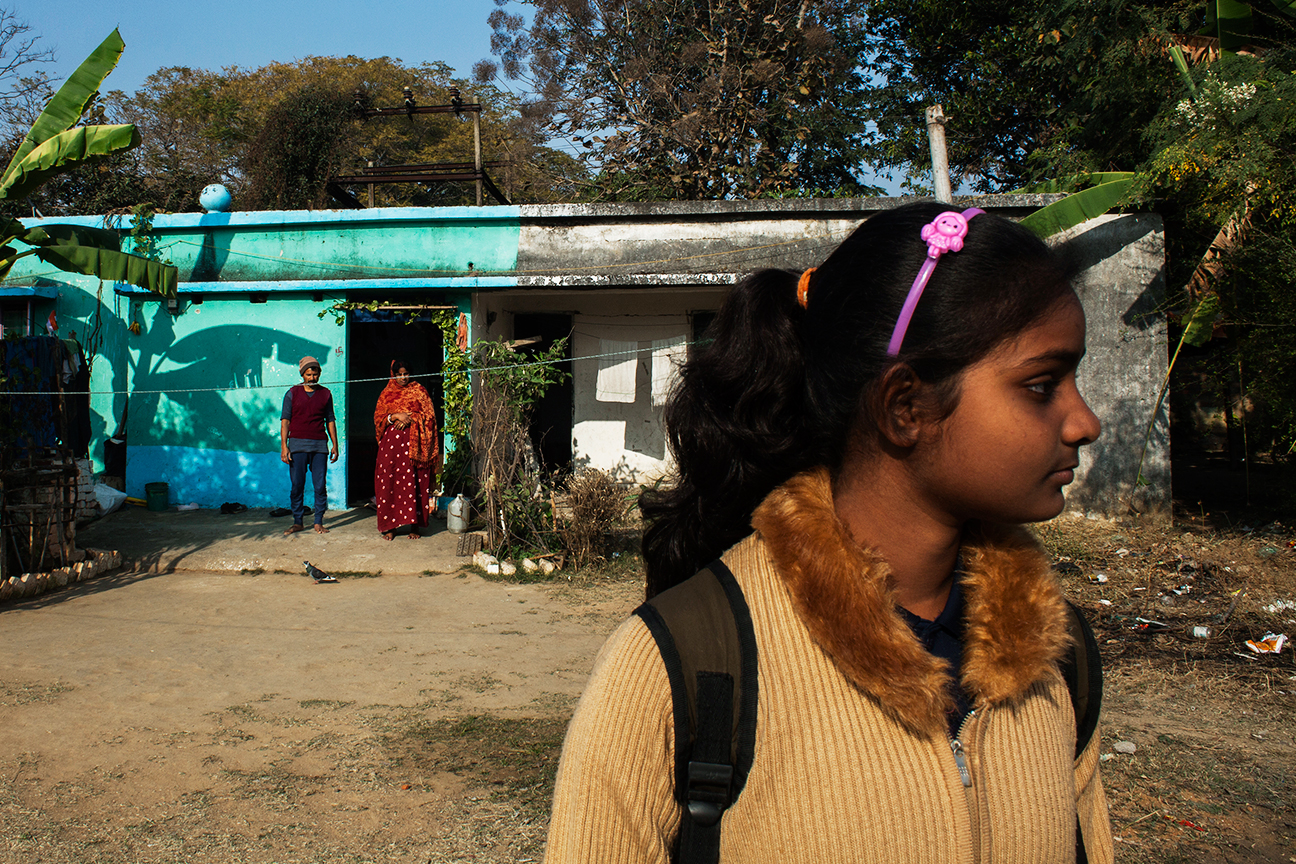 Girls in the village are expected to spend their time in service of their families -- certainly not going to school, studying or playing sports, Thomson says. Those who leave for school often face resentment and bitterness from their families or other villagers because someone, inevitably, must pick up their share of the work.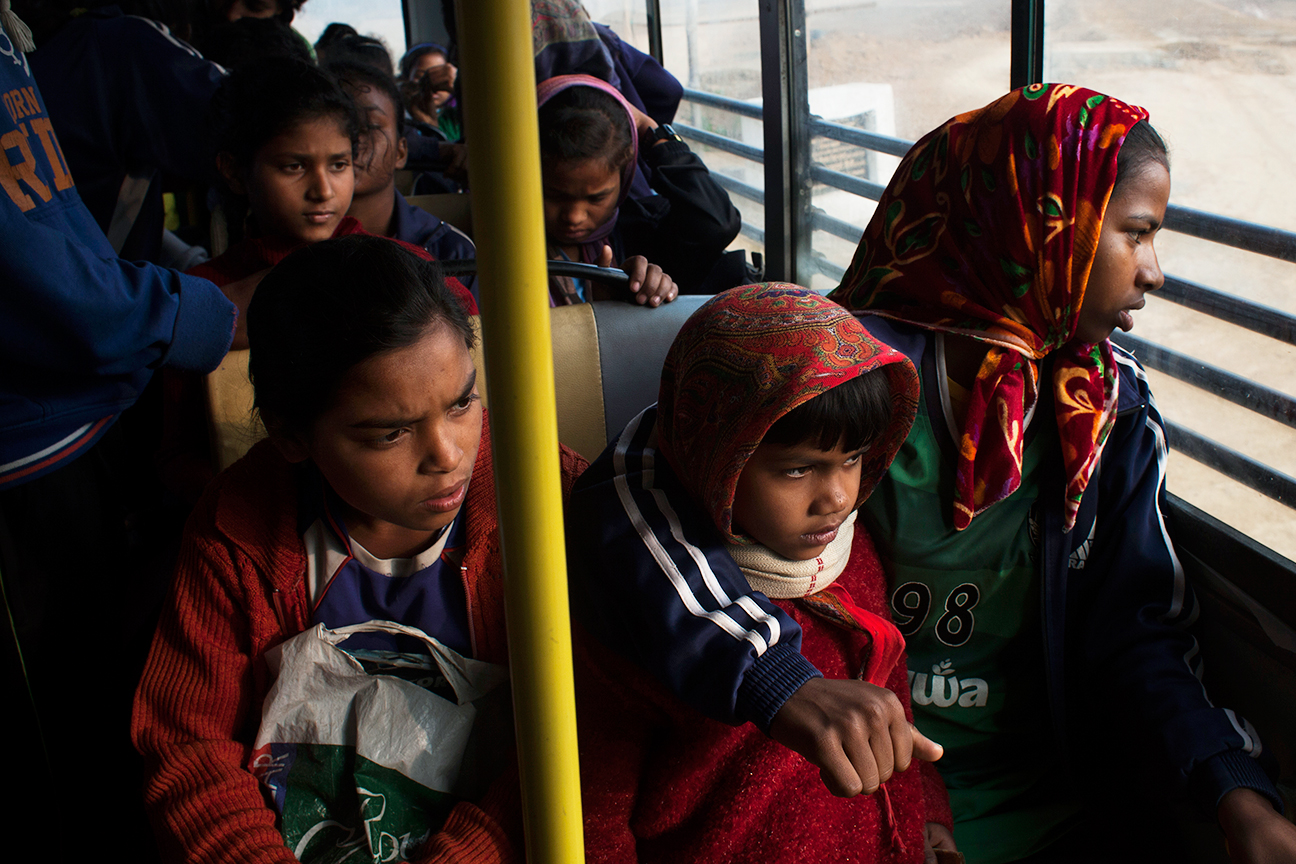 Many Yuwa students attend practice or class at the expense of an older sister, who needs to stay home and help with their family's work, typically in farming or manual labor, like hauling bricks or mixing cement.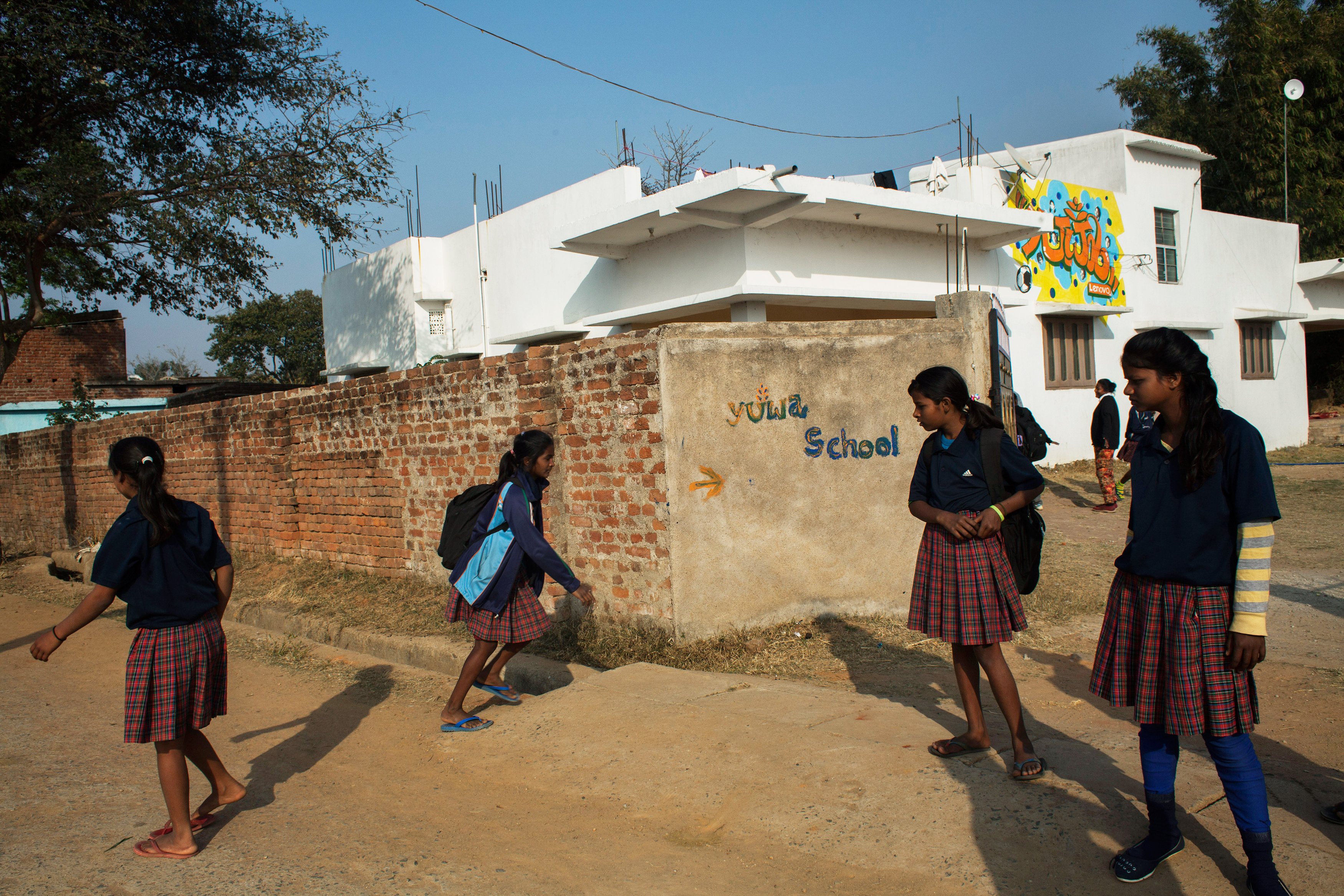 It costs one student 4,000 rupees (about $61) to attend Yuwa for one month, an astronomical price for most families in the area, even if they are of a higher socioeconomic status. So Yuwa created a scholarship fund through donations from India-based companies, cutting the cost to about 200 rupees (about $3). For information on how to help, visit http://www.yuwa-india.org/donate.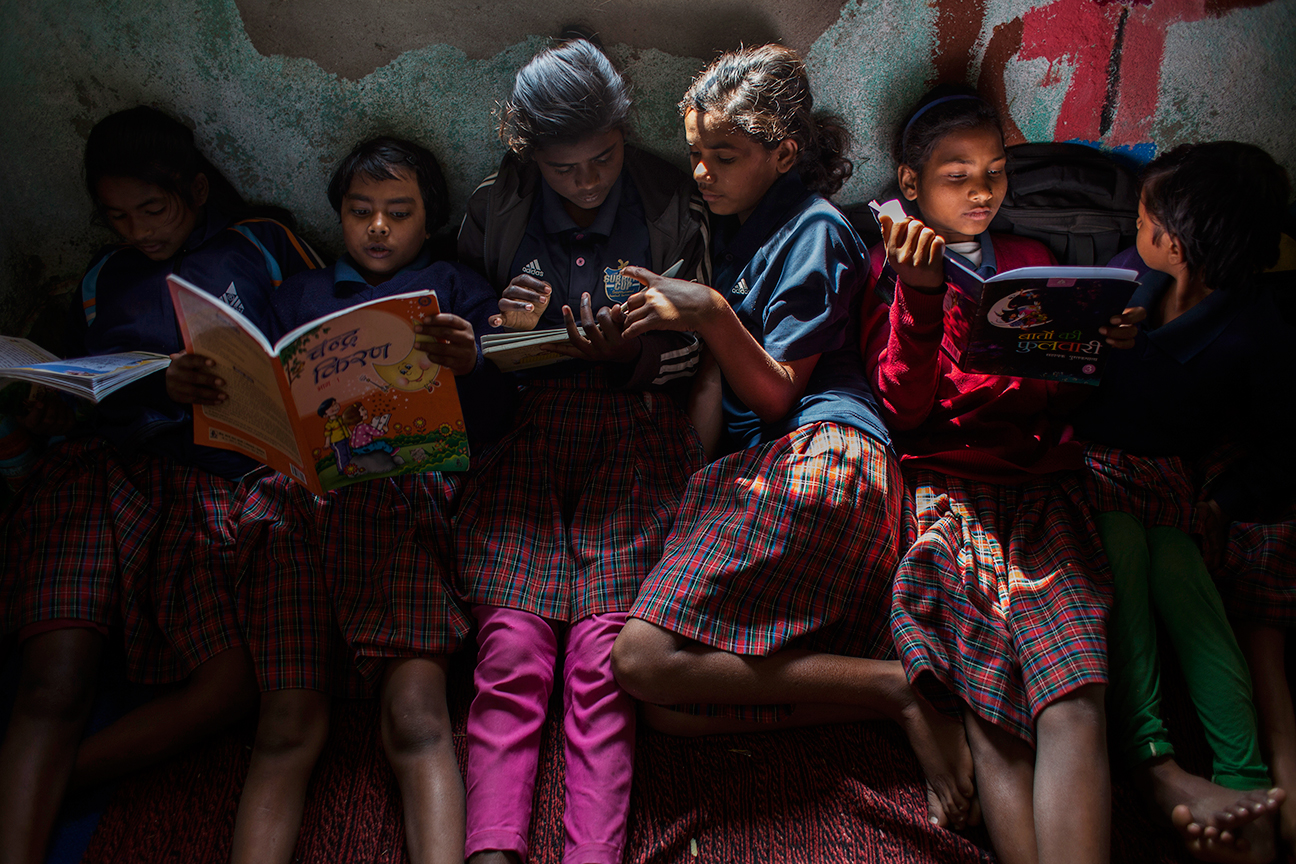 Girls must maintain a 90 percent attendance rate to keep the scholarship. It's not about the grades, Thomson says. It's about effort and participation. And students aren't kicked out of the school if they lose their scholarships. Instead, they must pay full price.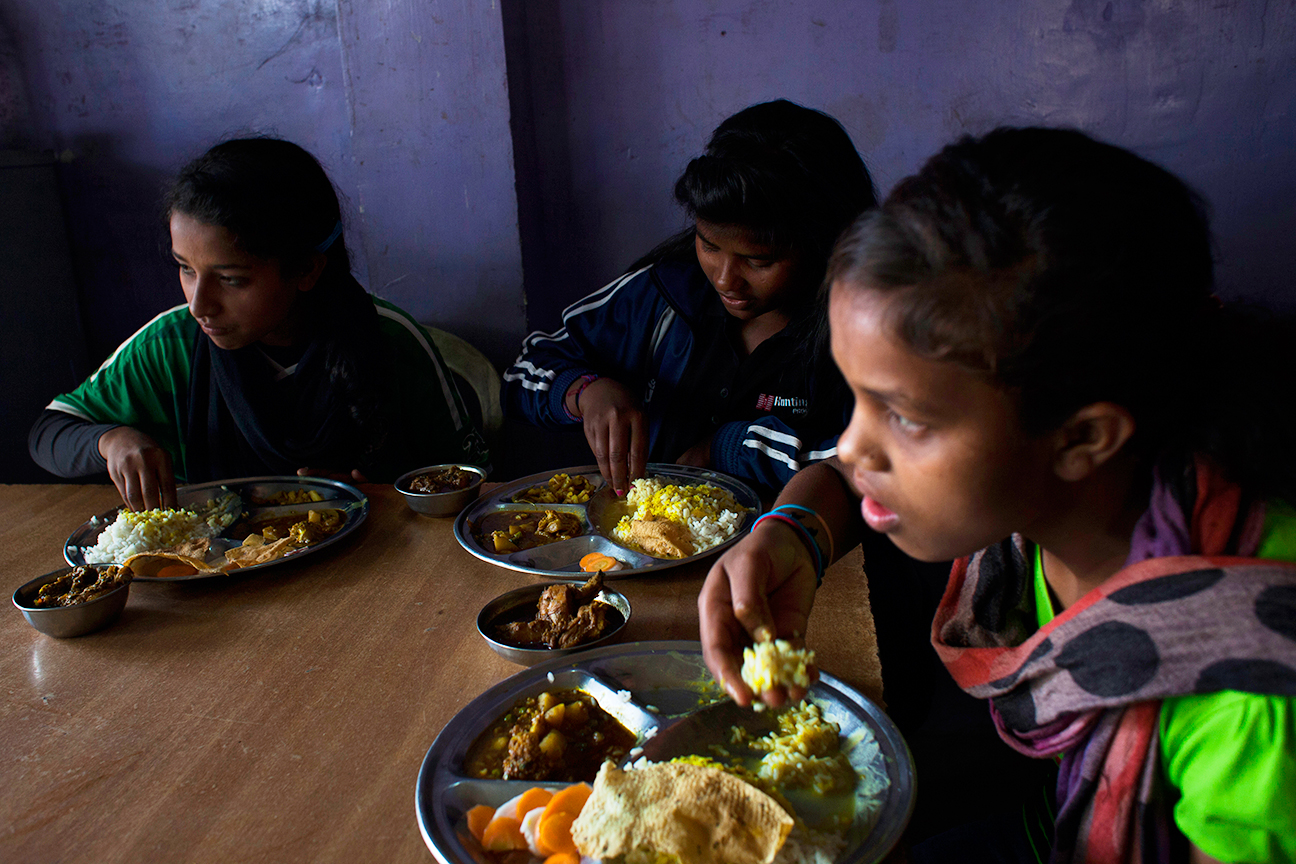 "The poverty of my family made me realize that with a good education, I might not face problems like my parents. This influenced me to have big dreams to help my family. That is why I have paid for my own education since I was 10 years old. I did not ask my parents for money. Through my hard work I got an academic scholarship," one Yuwa student writes.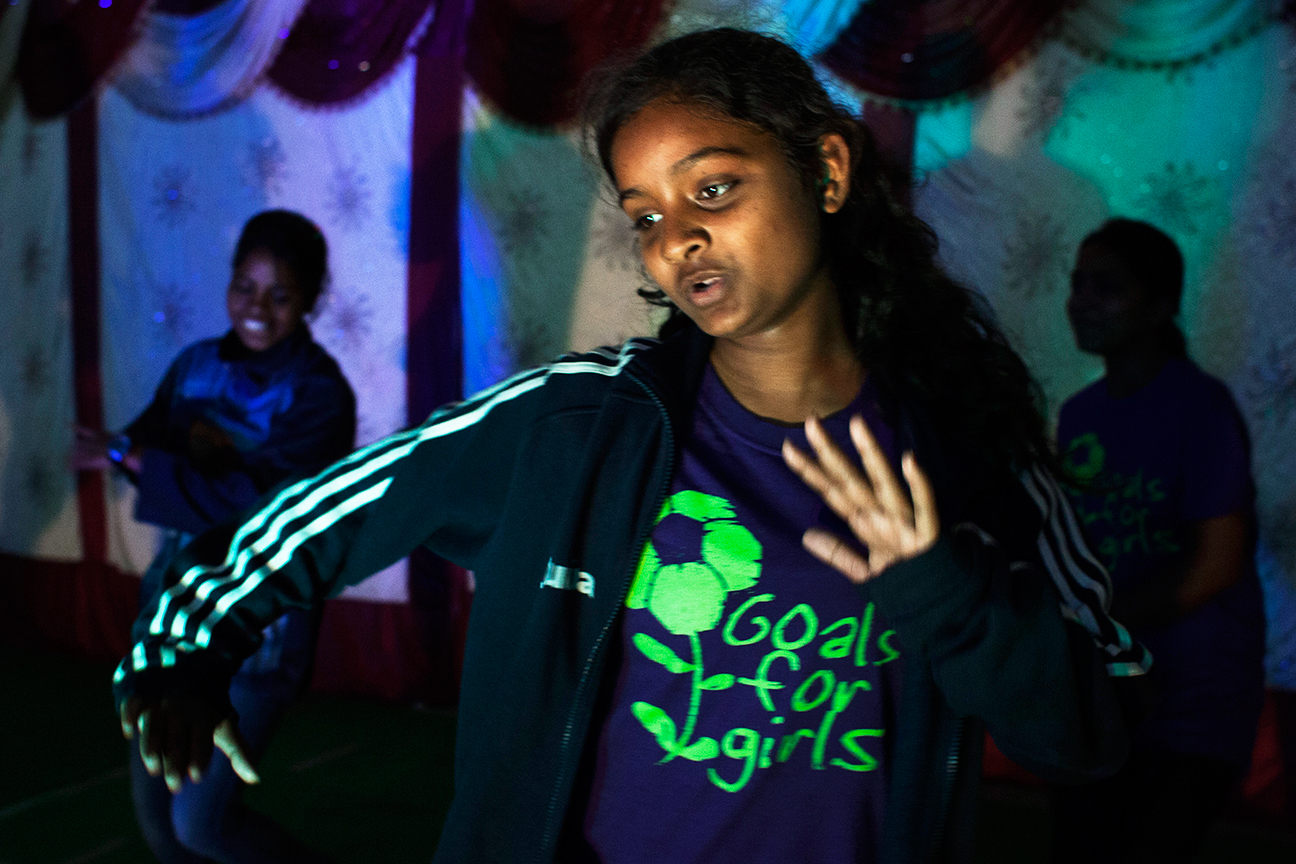 When the girls reach ninth grade, or at about age 14 to 15, the cost of attendance under a scholarship rises to 500 rupees (about $7.60) because at that level, girls can become coaches of soccer teams in the program and earn scholarship money for their work.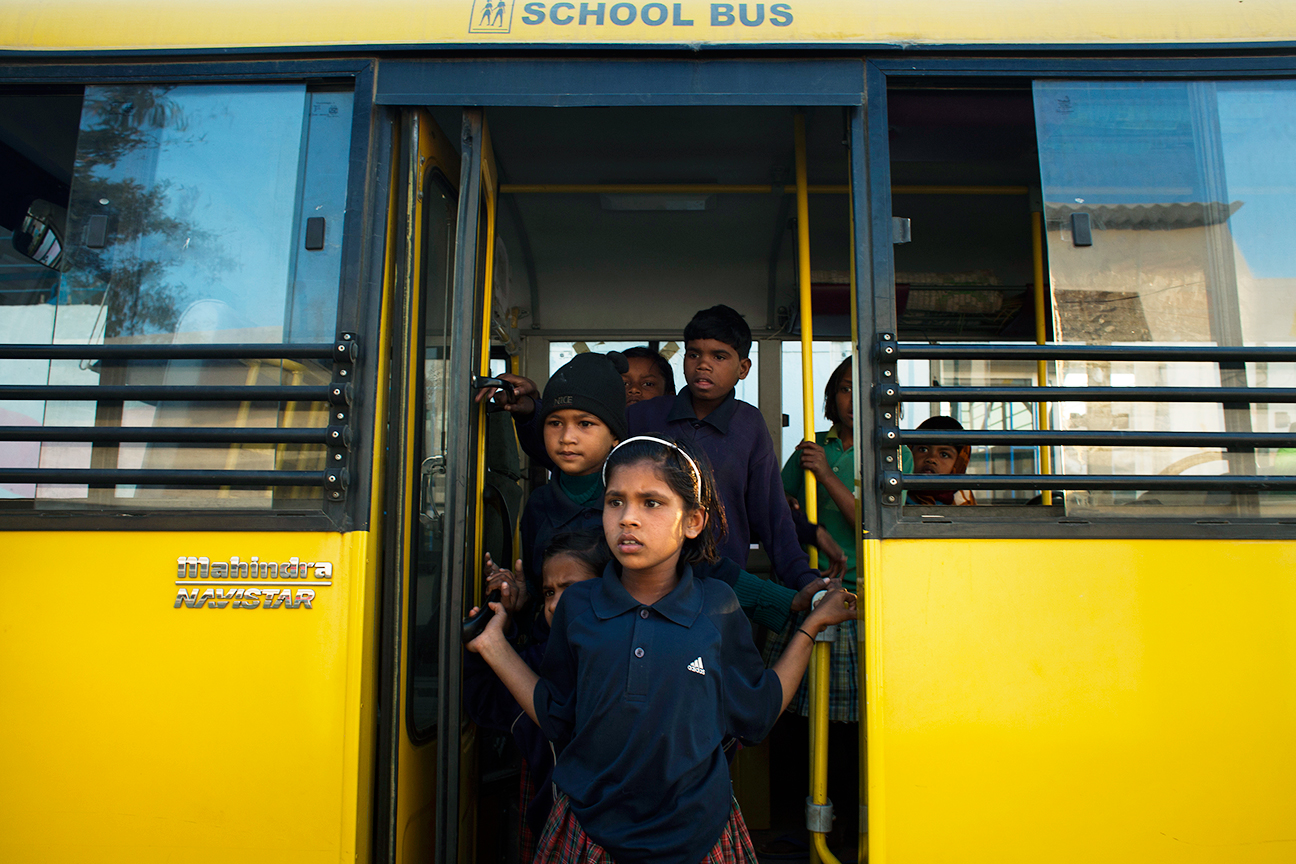 Girls can start at Yuwa when they're about 5 or 6 years old, in first standard (first grade).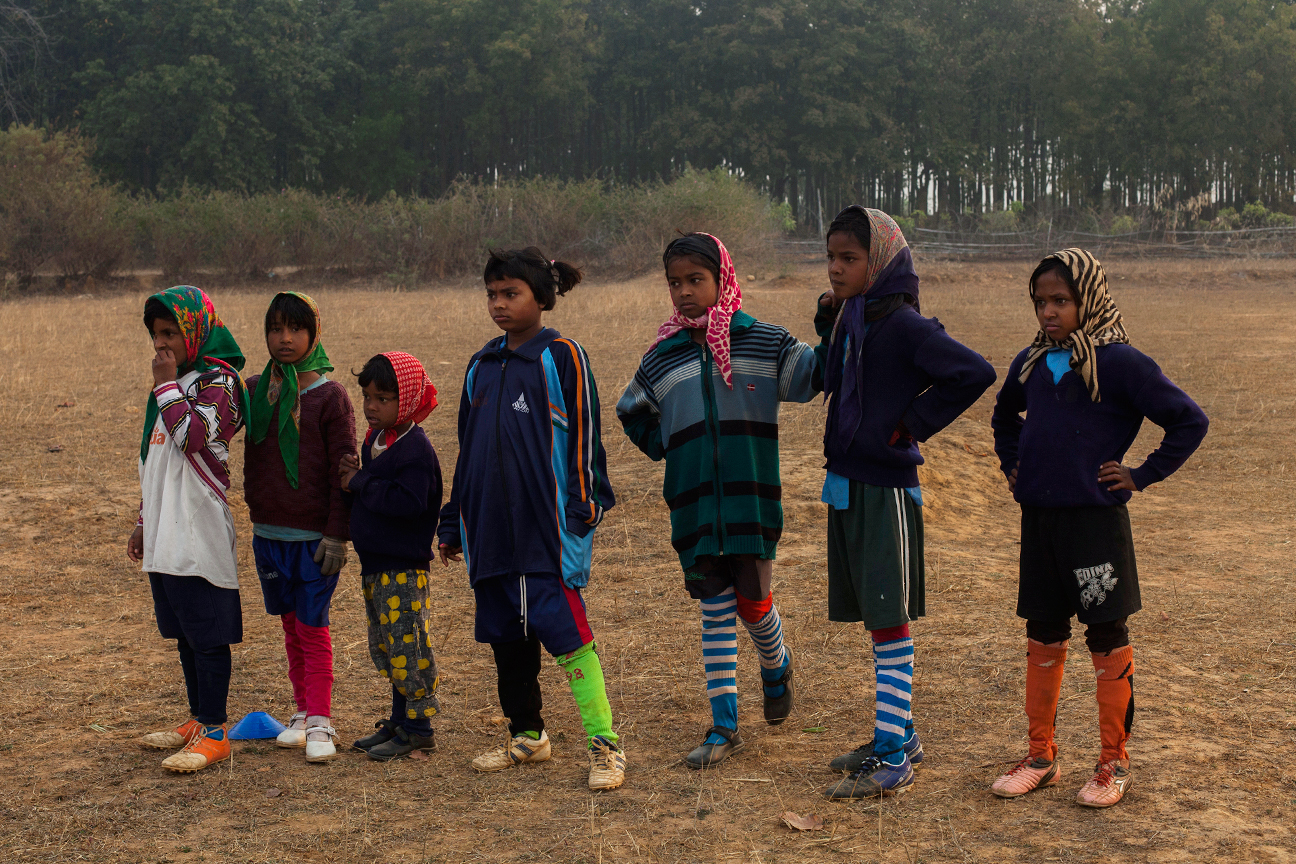 Every girl enrolled at the school is put on a soccer team. "Football is also an art which requires your hard work, your confidence and a united group," one Yuwa student writes. "Everyone who is playing on the field has a responsibility to make a good and fair game. Those who are standing outside of the field and clapping for them are also included. This is a really beautiful game with communication and skill."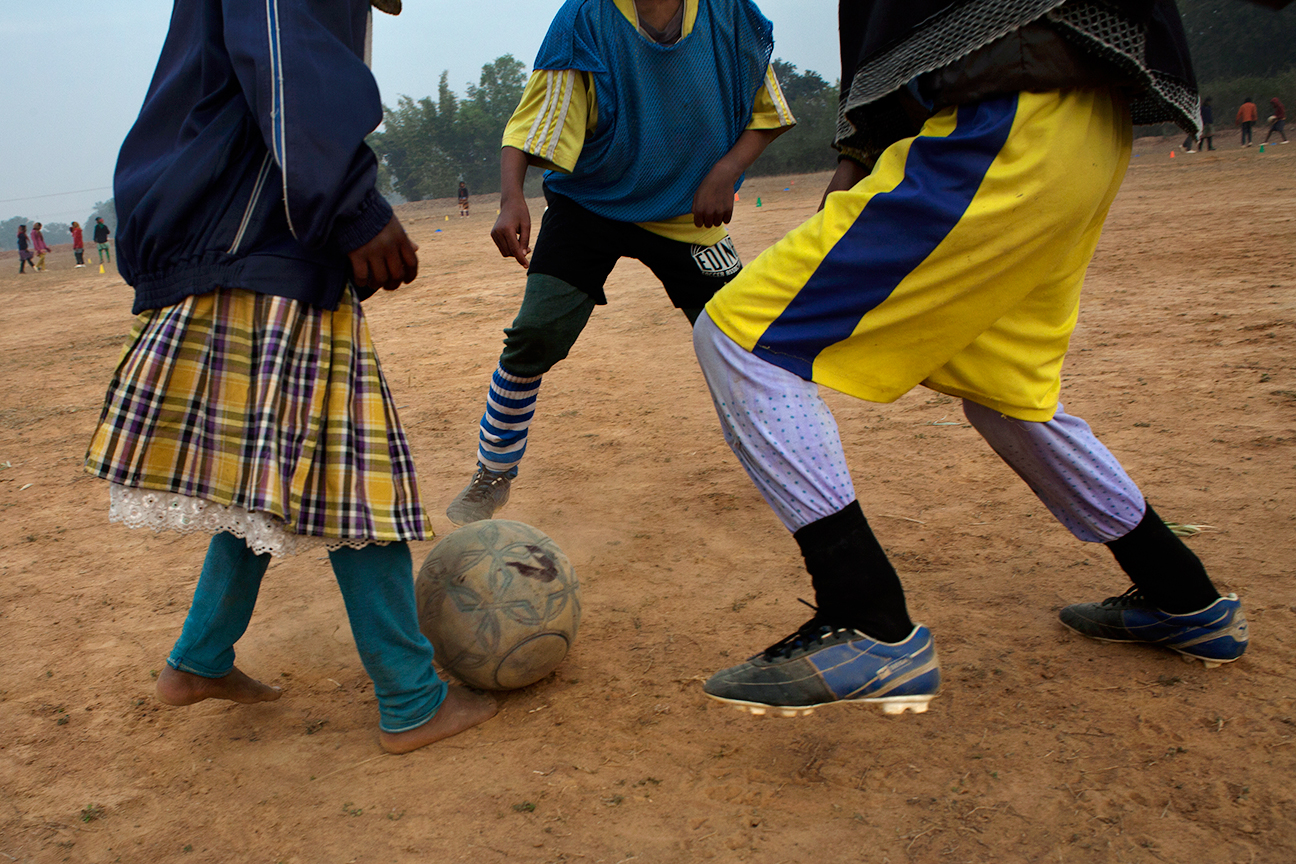 When a team is formed, they're taught to start a team savings plan. This teaches players how to take ownership of their team and work together. Students are also taught to save up for shoes, which they buy from Yuwa at a subsidized cost. Sometimes, if a girl is in a financially strapped situation, her teammates will assist her. Each team is responsible for their own equipment, and after six months of good attendance, girls are given jerseys.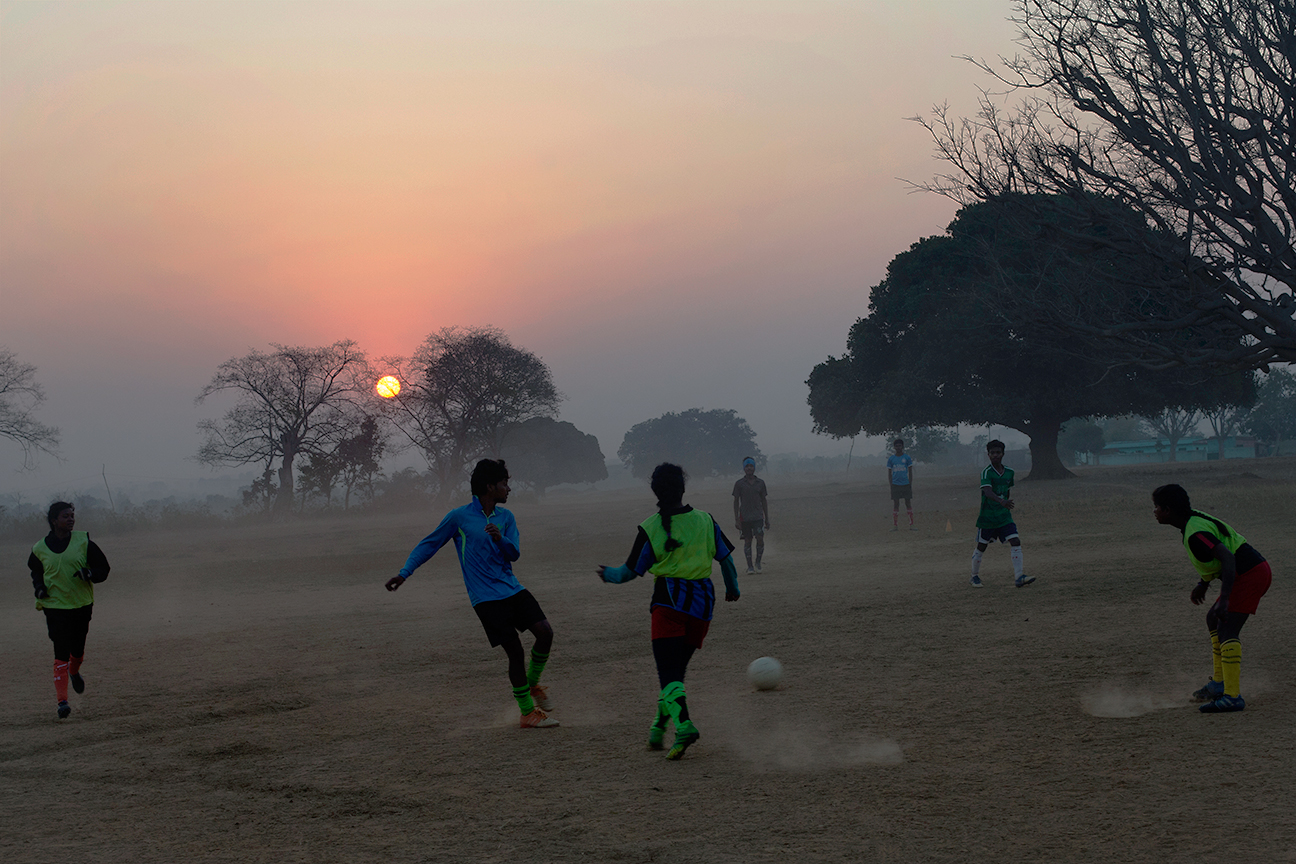 Girls who choose to coach must organize games and develop practice plans. They're evaluated on how they interact with their players, whether the activities are age appropriate and the players are having fun, and whether there is a progression of difficulty through practices. "Coaching helps me in how to communicate with kids," one Yuwa student writes. "It helps me let go of stress. When I see the players are happy, I forget everything else. To be a role model at this age makes me feel proud of myself. It makes me realize the freedom of being independent to pay school fees by earning money."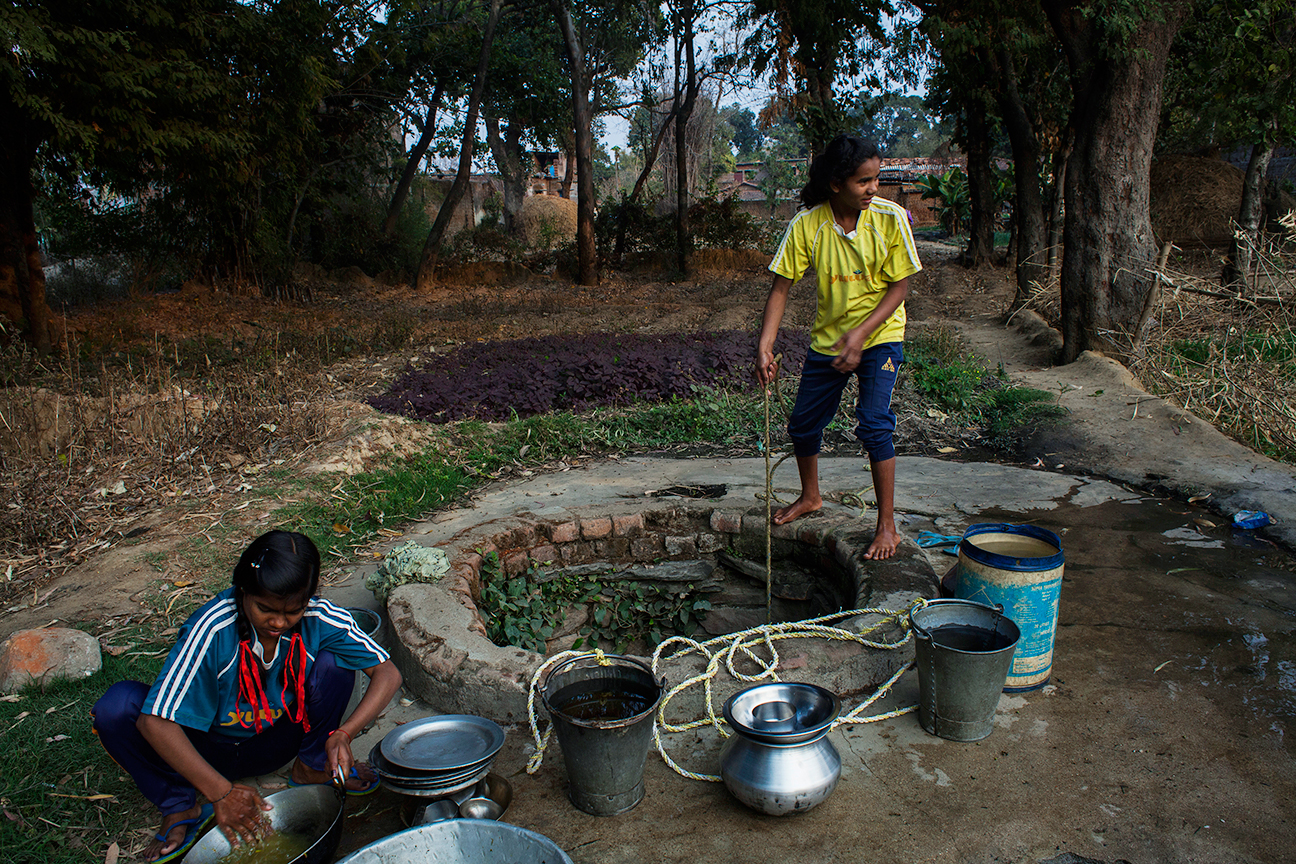 Work doesn't stop when girls are at home. "I wake up at 4 a.m. and I bring water from the well," one Yuwa student writes. "Then I make a practice plan for football. I go to Yuwa to catch the bus. The practice starts at 5:30 a.m. I come back home, finish my housework and get ready for school. I take 20 minutes to clean the utensils. I take a bath, eat food and pack my books. Then I go to school. After school, I go home, do housework and dress for football. We practice for an hour and a half. After practice, I cook food for my family. I study and then I sleep."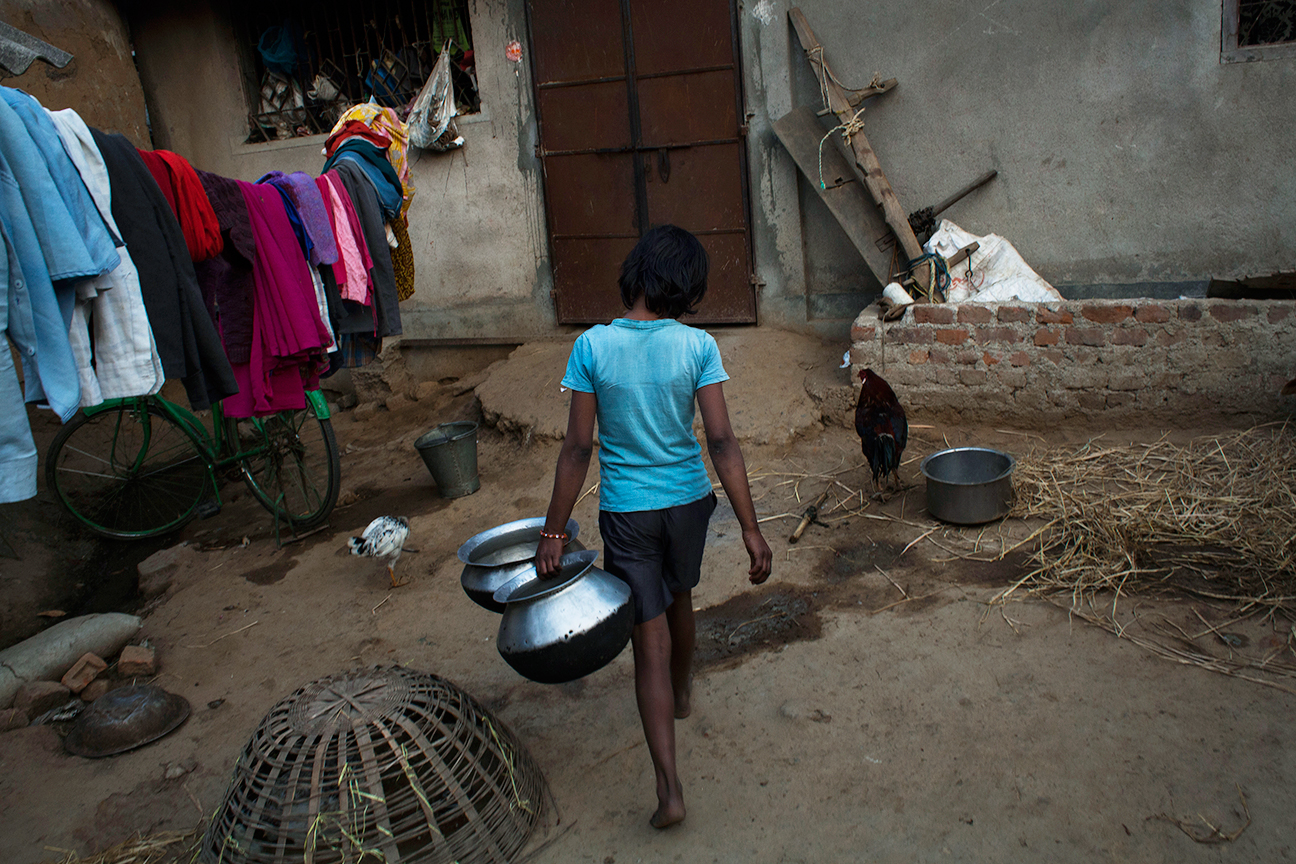 "When I see the condition of my family, I feel very bad," a Yuwa student writes. "Sometimes there is no food to eat and no light because my parents are not able to pay bills. My parents are always drunk and disturb us by fighting and making noise. They have not saved any money, so whenever there is [an] emergency, like one of us getting sick or needing school fees, they cannot give money because they spent it to drink. I tell myself that I am never going to be like them. I'll be a responsible person and manage to make my family happy."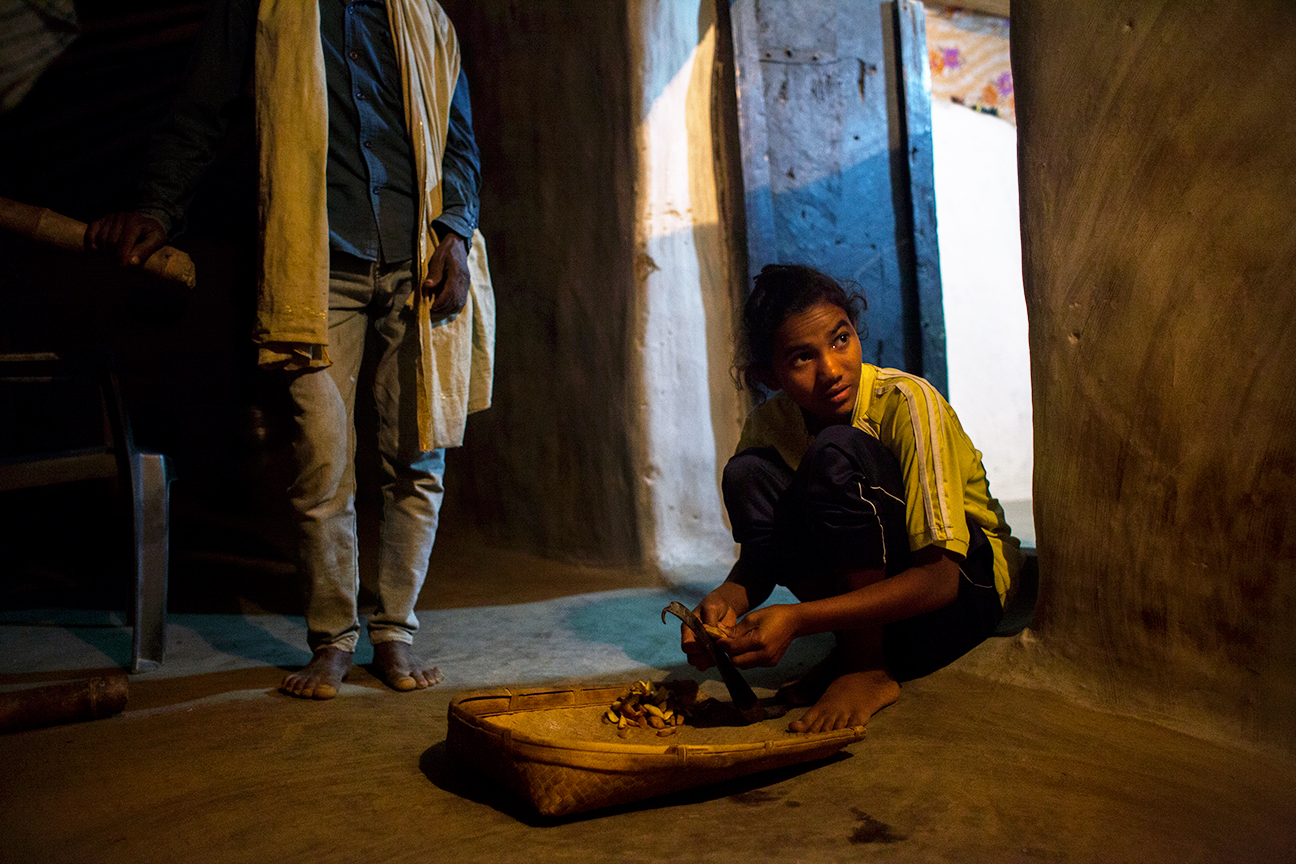 Some villagers don't have electricity for a period of time every evening. Thomson says she worries that the Yuwa students aren't getting enough sleep; with classes, practice, work for their families and finding time to do homework with the lights on, there seemingly aren't enough hours in the day.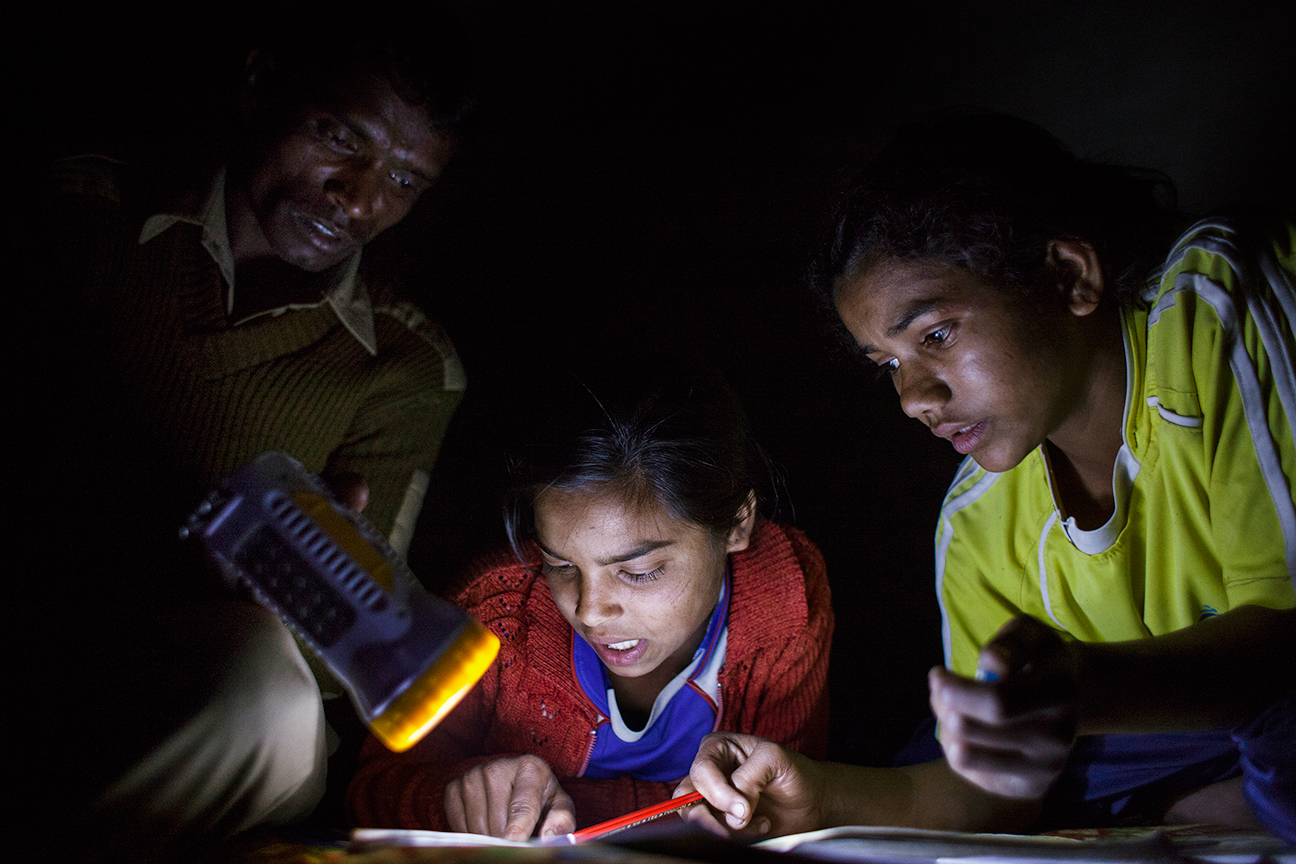 "We could not study well without light. We got homework in school, but we needed light to finish the work. We could only depend on sunlight," one Yuwa student writes.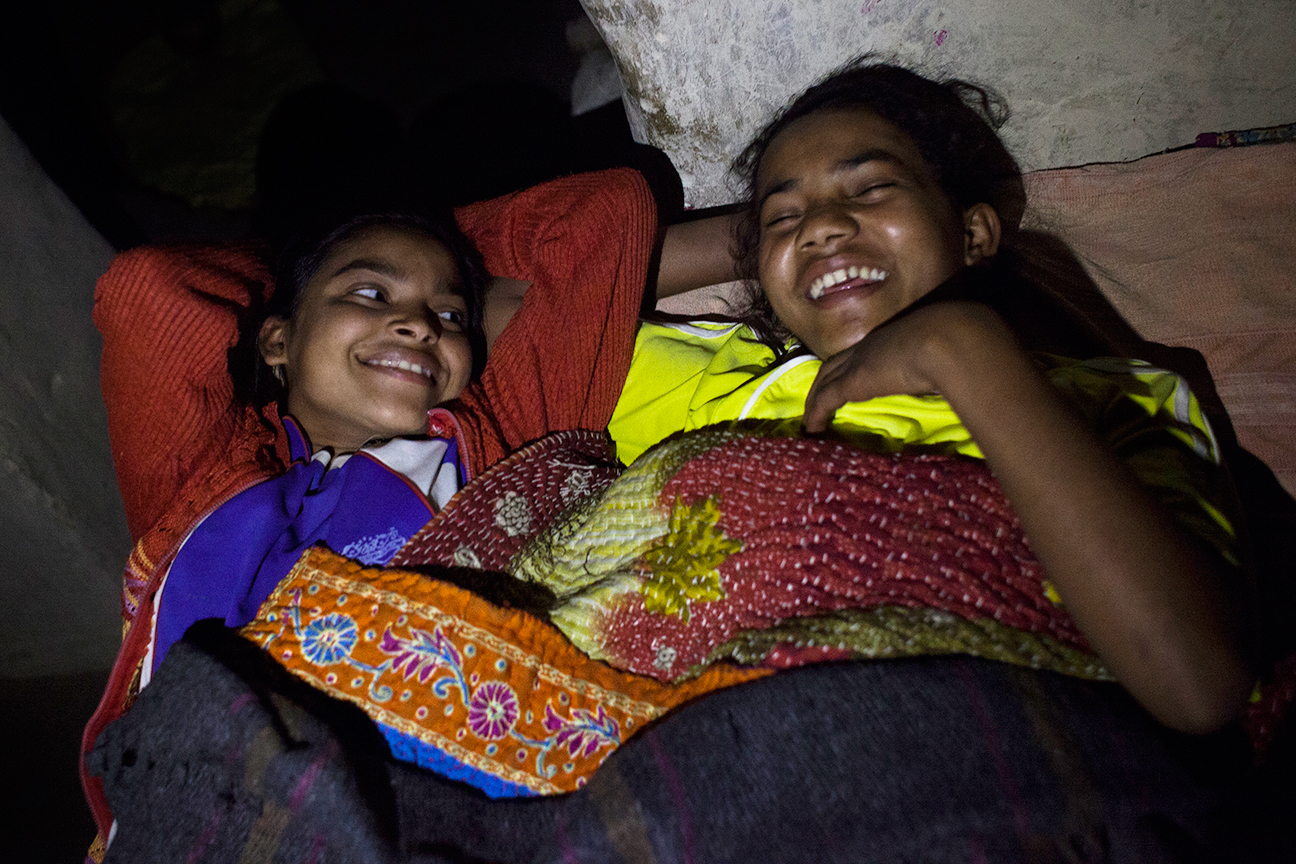 "Electricity has changed my life," one Yuwa student writes. "In science class, I learned about coal. It is not a renewable resource. I want to learn more about different ways to produce electricity, such as solar power or hydropower. This is important for our future."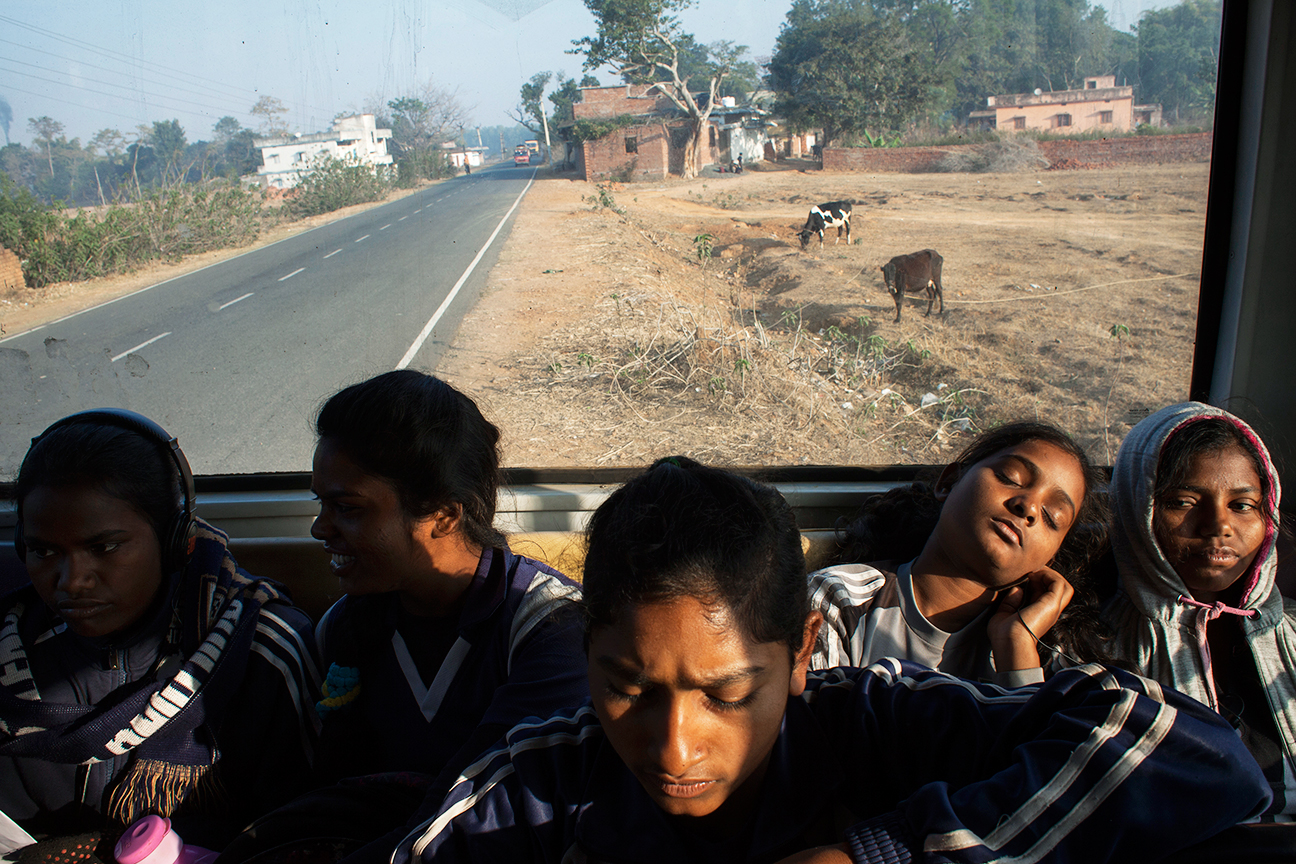 Many of Yuwa's students have aspirations of continuing their education or going to college abroad, particularly in the U.S. To do that, learning the English language is a priority. "My dream is to be a doctor and inspire others, especially girls from villages as well as urban areas," one student writes. "My hope is to create positive thinking among people so that women will get the respect that they deserve in their houses and in society."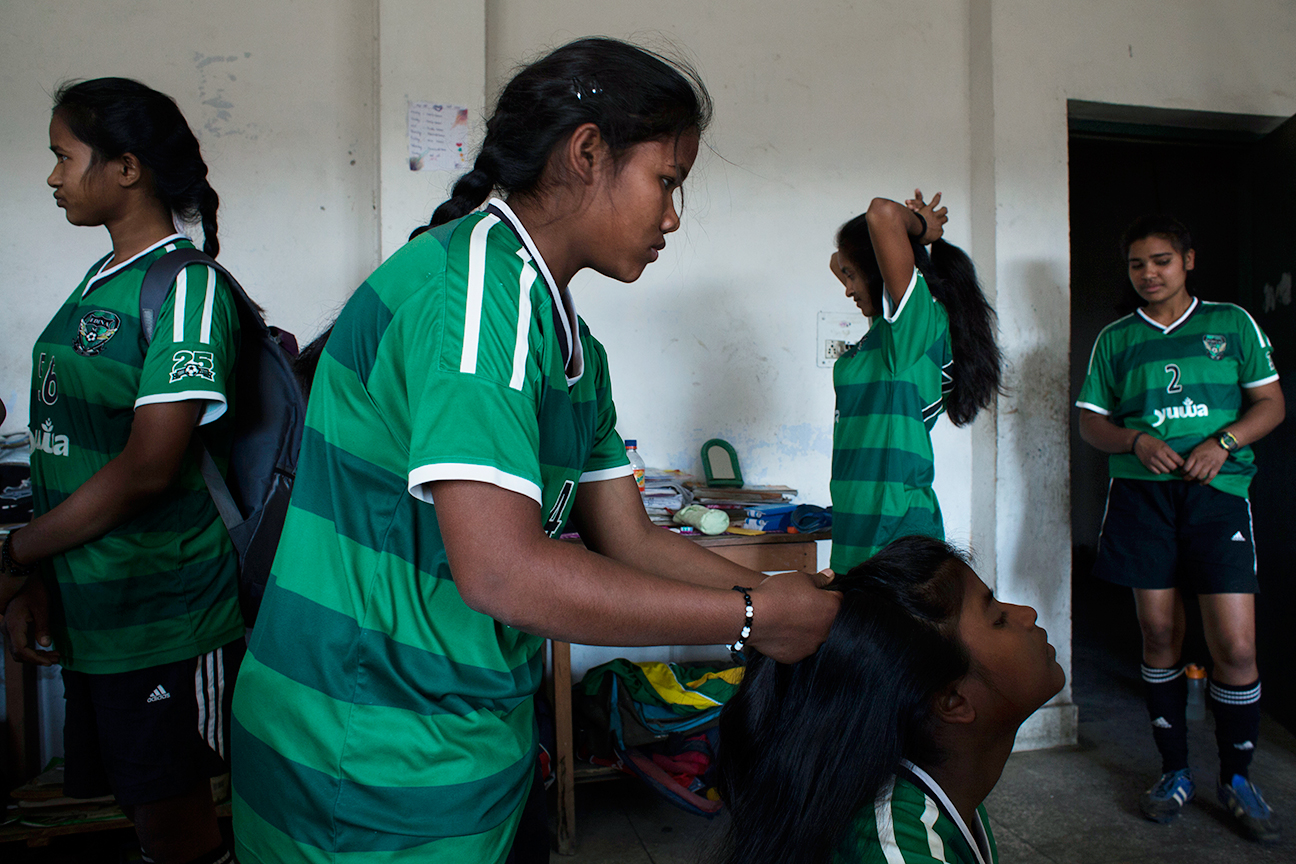 One day a week, teams forgo soccer practice for a workshop in which they learn about team building, women's health and human rights, and planning for their futures.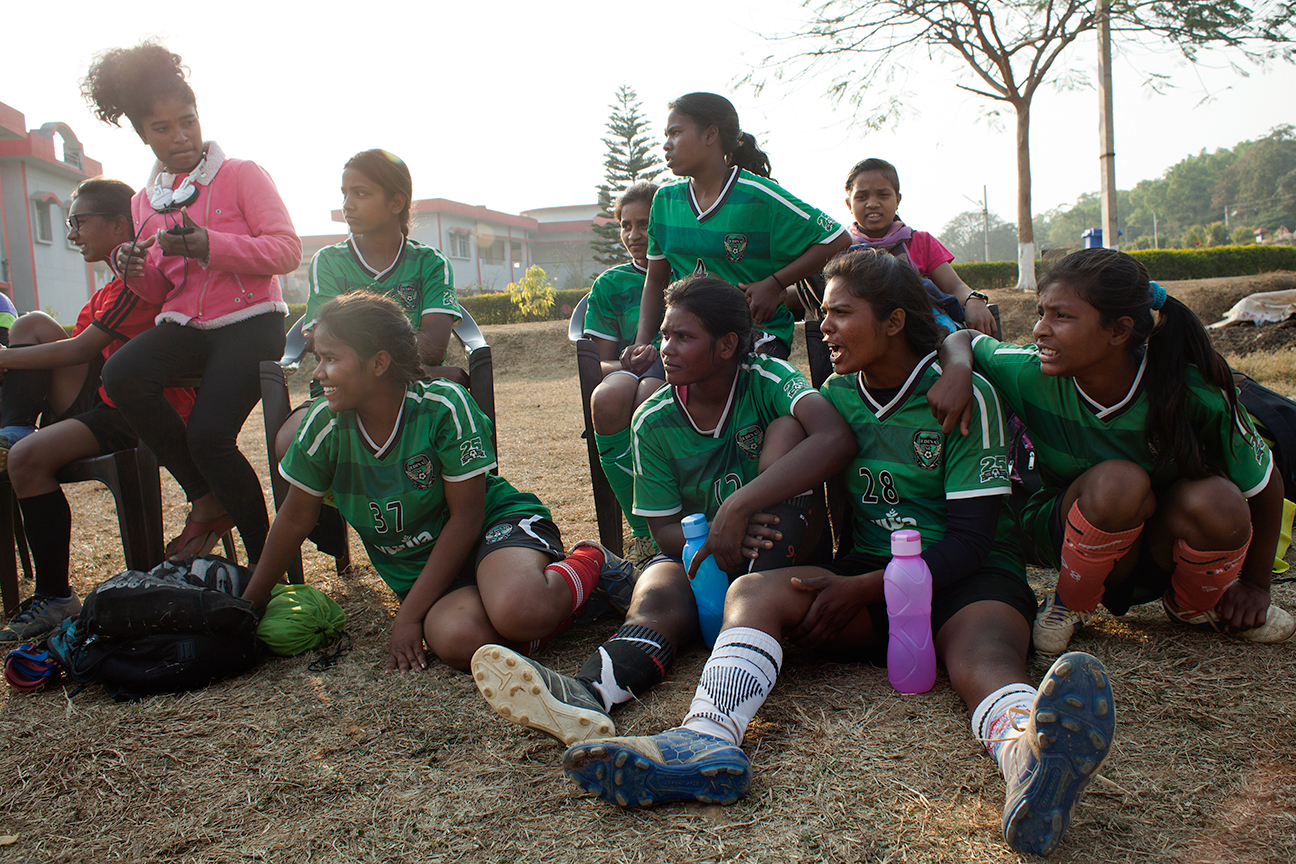 The school currently has first through ninth standards, and it's adding a standard a year until it reaches the 12th. So while it hasn't graduated a class from the 12th standard yet, some alumnae who were part of Yuwa before the school are attending local colleges, as the first women in their families to do so.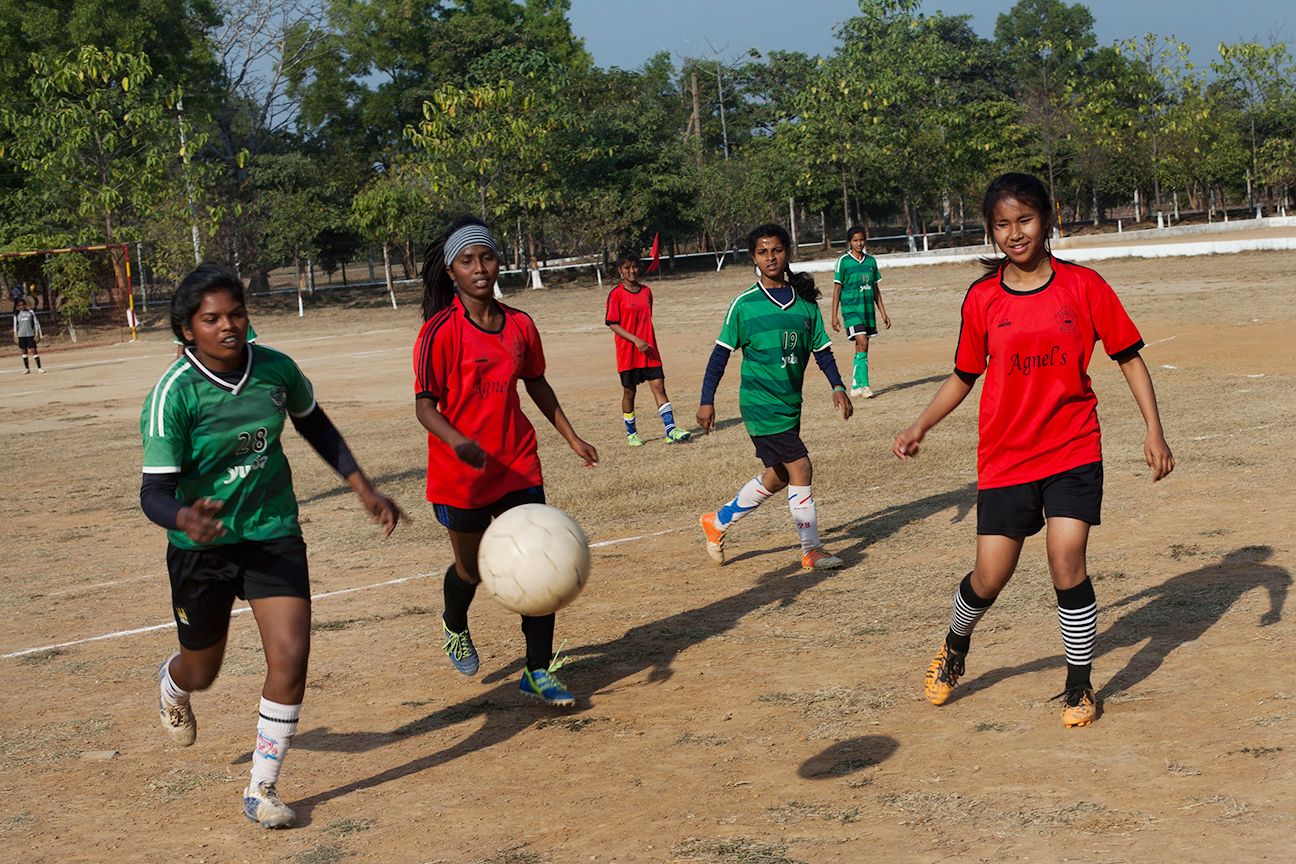 "I want girls here who live like they are in prison to open the bars and fly like birds. I want girls to have the freedom to breathe. I want to be an inspiration and bring them up along with me," one Yuwa student writes.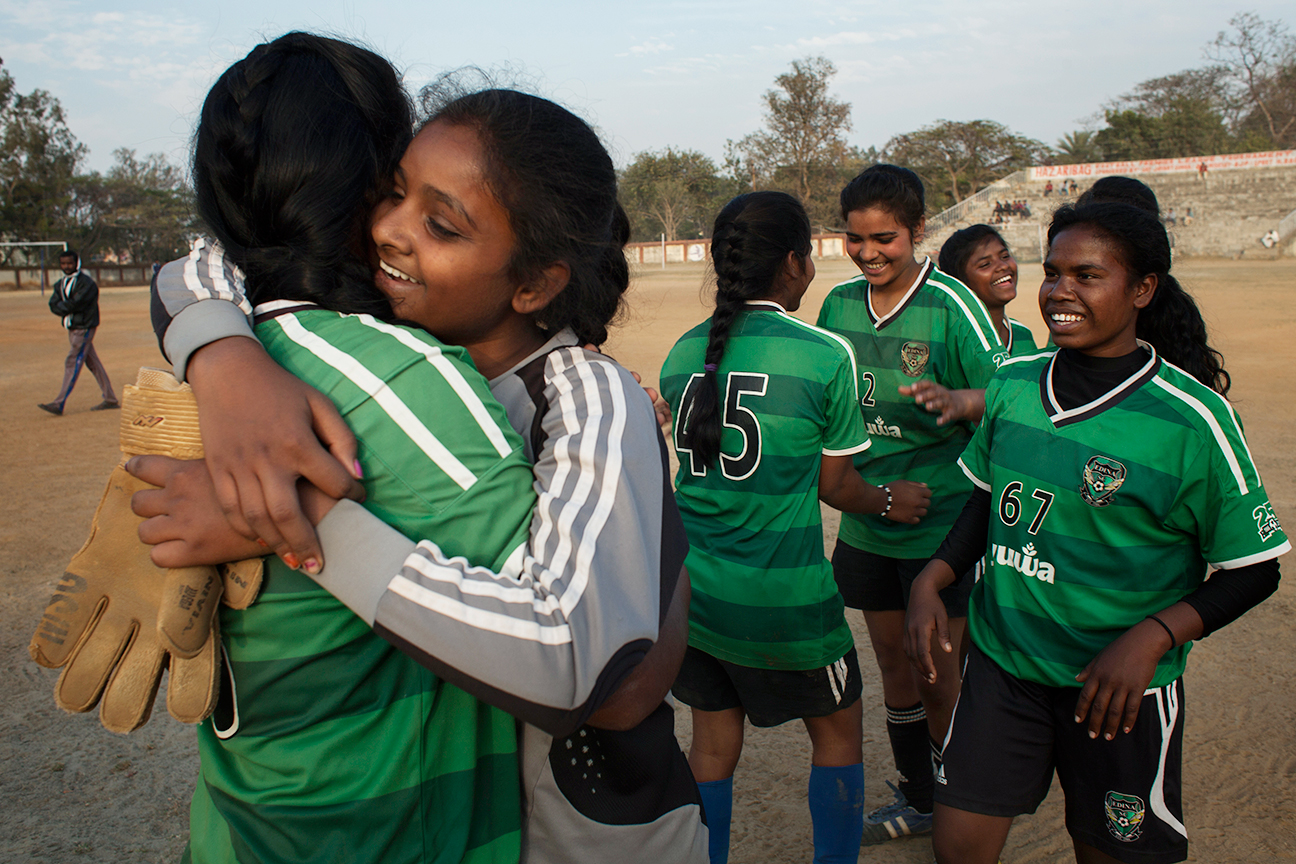 Thomson says many of Yuwa's students -- once shy, quiet girls who would mumble and keep their eyes to the ground -- are now confident, bold and outgoing: "We're telling them that they can do these things in the future, and we are showing them opportunities that exist -- that they don't have to get married so young. They don't have to just be a housewife. They could achieve financial independence and escape this cycle of violence that exists in these villages," she says.