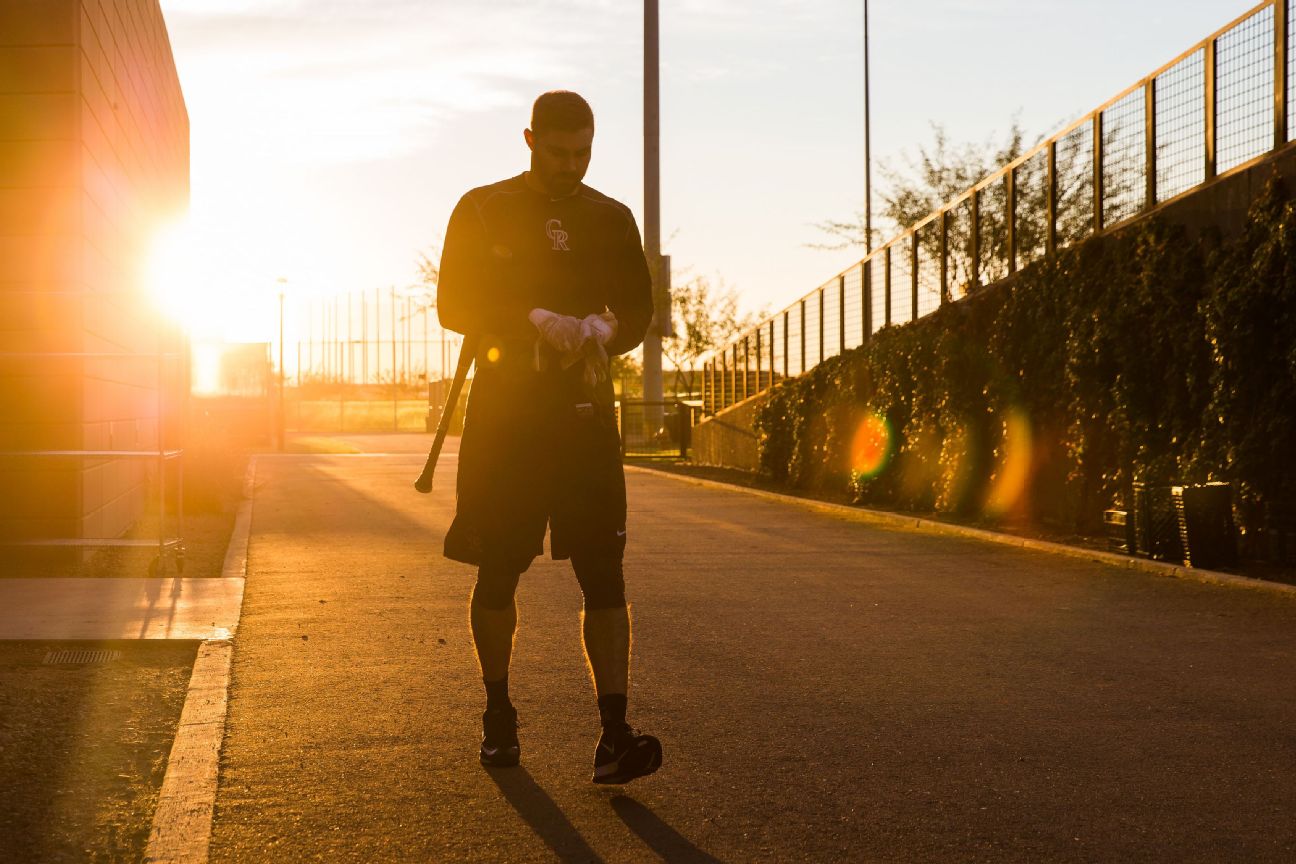 Sunrise Over the Rockies
Salt River Fields, Cactus League home of the Colorado Rockies, comes to life early during spring training.
It's 4:15 a.m. in Scottsdale, Arizona, when minor league equipment manager Ricky Dominguez opens the front door to the Colorado Rockies' spring training facility. Once inside, he'll start making the morning coffee, finish some laundry from the previous day, rub up some baseballs, fill water buckets and complete countless other tasks before turning out the lights 15 hours later.
Meanwhile, Tyler Hines, the team's culinary nutritionist, starts cooking 80 pounds of bacon as part of the breakfast and lunch that must be prepared for the couple of hundred players, coaches and staff in camp.
The sound of arriving Rockies soon fills the building. Some head straight to the weight room, other batters welcome the morning by hitting at the outdoor cages, while pitchers loosen their muscles with massages and time spent in the jacuzzi. Manager Bud Black begins his day around 6:30 a.m., juggling meetings and interviews before the 1 p.m. start time of most spring training games.
As the major league clubhouse manager, Mike Pontarelli oversees every detail from putting names on every sock to making sure every player request is addressed for issues with bats, shoes, gloves and anything else you can imagine. Fifteen-hour days are his spring training norm as he prepares for a 162-game schedule with the same arduous work schedule. Mike still can't believe how early things need to get started, but he knows the whole operation wouldn't work without doing it this way.