From Tree to Tipoff
With no Final Four to play, the process of harvesting and producing this year's court had to be halted early, but the nearly five-month journey that trees take to become a Final Four court is worth another look.
Photography by Ross Dettman
Originally published 3/29/17
Harvesting
Foresters selected 500 sugar maples from a 24,000-acre Michigan forest to convert into the 2017 Final Four court in Glendale, Arizona. The trees were sustainably harvested and chopped into as many 8-foot pieces as possible, using a tanklike machine with rollers and chainsaws.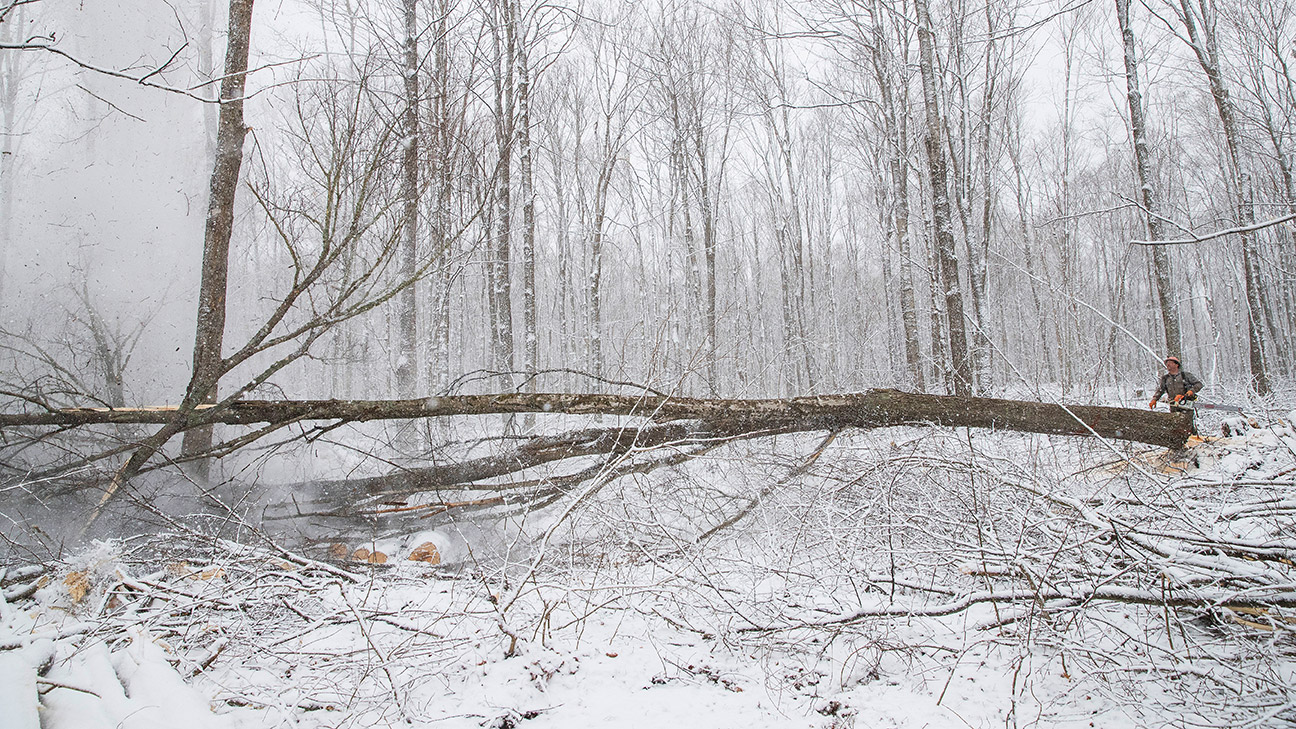 Timber breakdown
500

Trees Harvested

418

Panels of Wood

10

Miles of Boards
Creating the Floor Panels
In a Michigan mill, trees were debarked, cut to planks and dried. To create the strongest floor, boards were staggered, as if building an oversized floor at a home.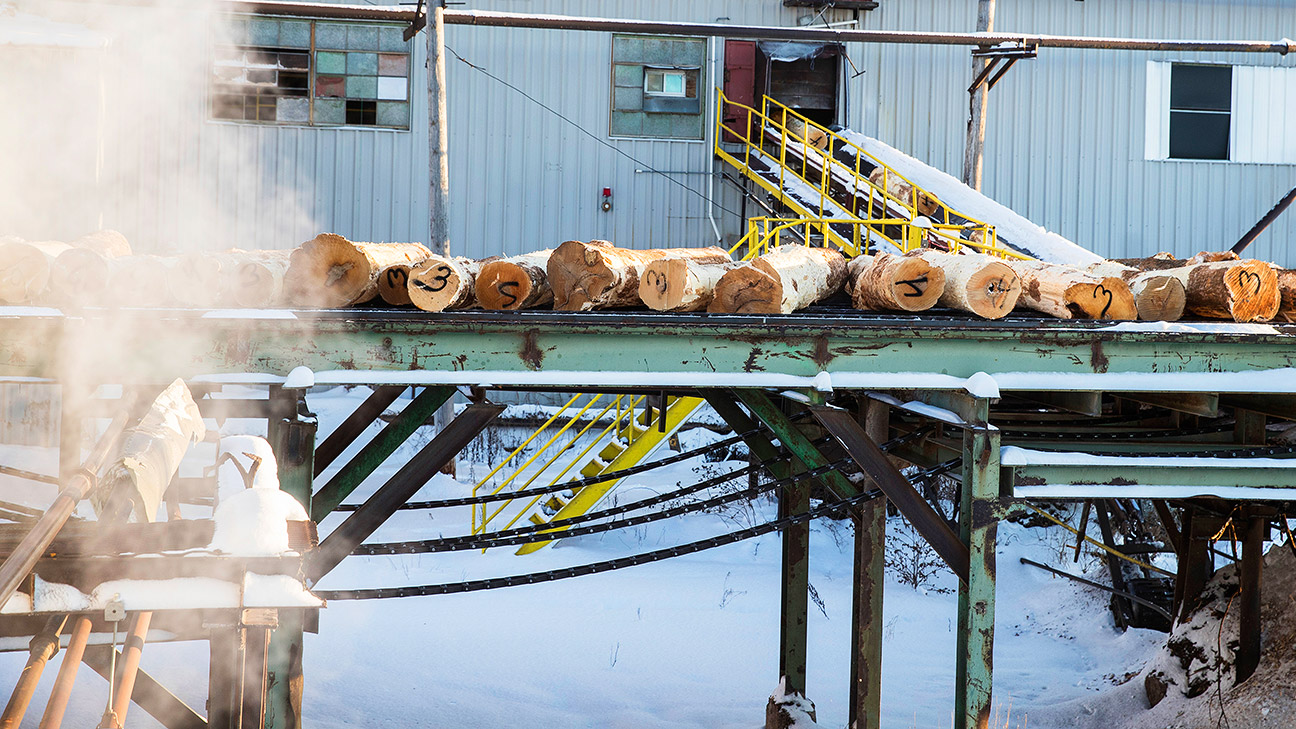 Labor and time spent
125

Workers

144

Days

207,360

Minutes
Layout, Painting & Staining
Planks shipped to Idaho were sanded and measured. The floor became a giant paint-by-numbers picture. Every inch was stained and painted, using NCAA graphics as stencils.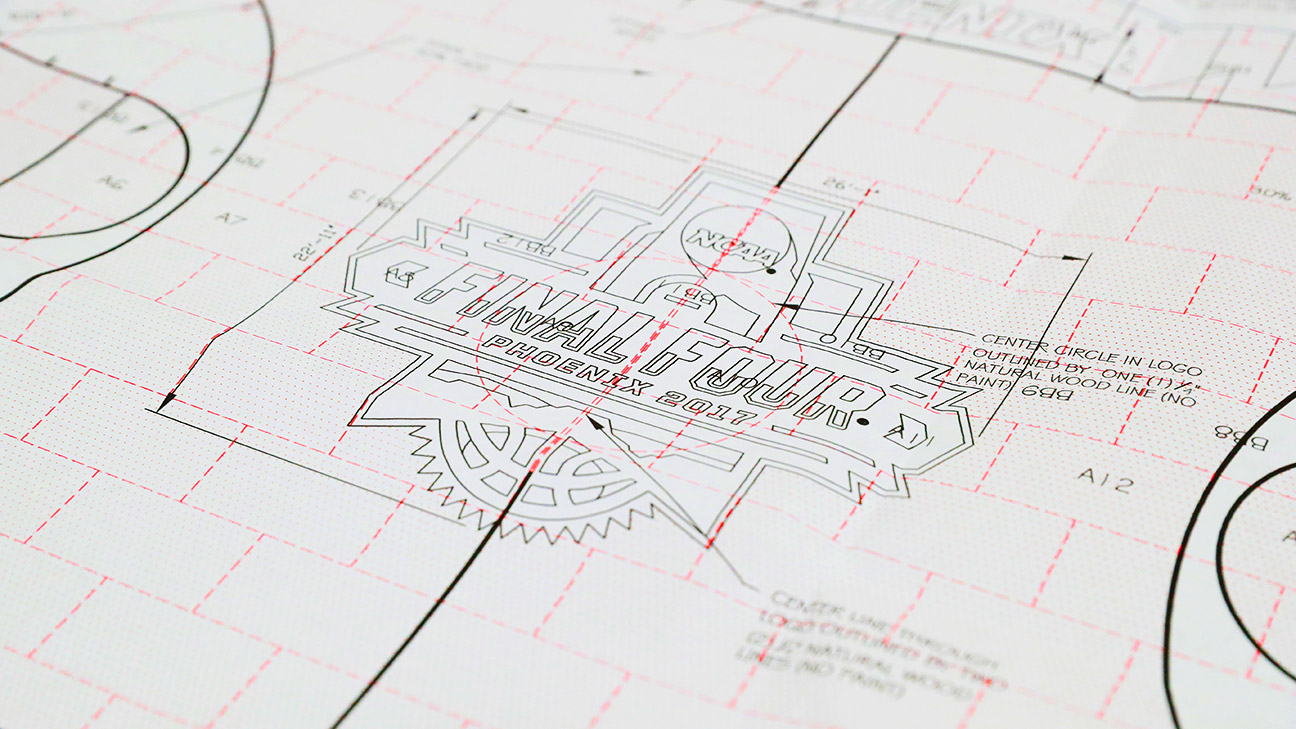 Design specifications
9,800

Sq Ft of floor

14

Colors

13.25

gallons of stain

4.5

Gallons of Paint

80.5

Gallons of finish
Installation
The floor arrived at University of Phoenix Stadium on two 18-wheelers. It was assembled using a pin-and-hole system, then altered to accommodate the sidelines and baselines.
Travel log
Tipoff
The Final Four court's first game was a Gonzaga win over South Carolina. The Bulldogs finished as tournament runners-up to North Carolina.
Setup and outcome
39.3

Tons hauled

5

Hours to Install

3

Games played