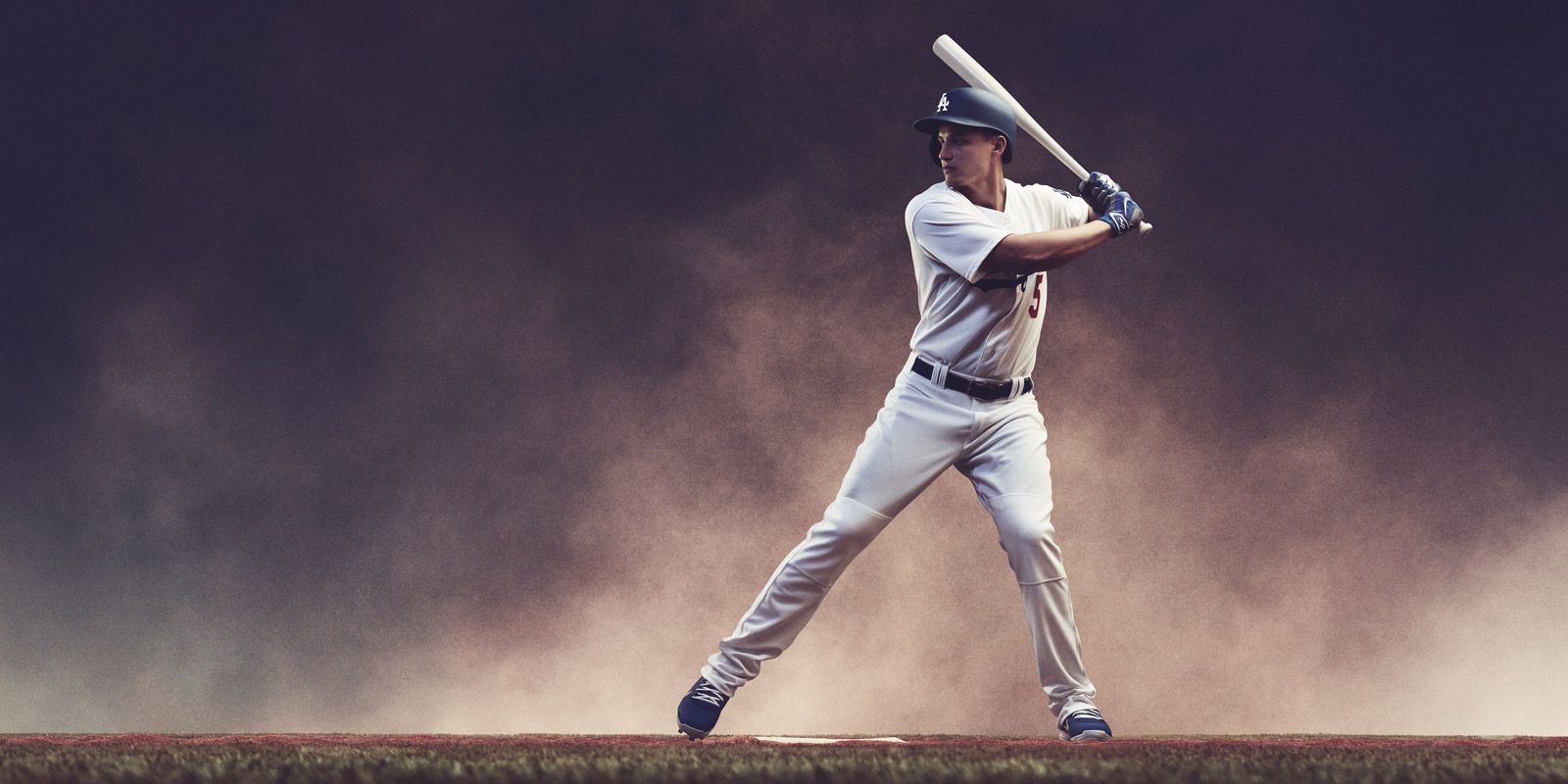 Showstopper
Corey Seager is driven by a fear of failure. So how did he become the leader of a new generation of superstar shortstops? One sweet swing at a time.
There's a hitting area just off the weight room at the Dodgers' spring training complex in Phoenix -- seven netted batting tunnels with a roof and a long wall, fake turf and L-screens everywhere. At 8:30 on a chilly February morning, it's a cave of activity. Catchers work on their pitch-framing at one end; at the other, hitters chat with coaches before taking hacks.
Then a ball explodes off a bat in Tunnel 4, and they all go quiet. A catcher steals a glance from his crouch. A hitter stops and stares. A couple of coaches line up along the netting behind home plate. Corey Seager, the 22-year-old All-Star shortstop and reigning National League rookie of the year, is putting in work.
His swing is already legendary around here; the efficiency with which Seager deploys his most lethal gift is profound. Power hitters are often famous for the violence of their swings, the high leg kicks and viciousness of force through the ball. Seager is the antithesis. There are no grand movements. His head is perfectly still, his back elbow perpendicular to his sinewy body. There's a small toe-tap, a wide yawn of a step, a mass of controlled action ready to be unleashed forward. Seager's left-handed swing is like the undercurrent of a river -- liquid and beautiful and deceptively powerful, the source of its strength invisible to the naked eye.
Coach Shawn Wooten zips a ball underhand from behind a screen, and Seager pulls it toward a massive metal pole that's holding up part of the roof. A resounding boonnnng echoes through the cave. Wooten zips another ball. Seager drills the pole again.
There's meticulousness to this preparation, intensity to Seager's focus. But the practice is the product of fear. There exists an aching worry inside Seager. Last year he produced one of the greatest offensive seasons by a rookie shortstop: 26 home runs, 6.1 WAR and a slew of Dodgers franchise records. All that for a guy who stands 6-foot-4, is north of 210 pounds and happens to play one of the game's most demanding defensive positions. But he worries that 2016 will be the high point of his career, that pitchers across the majors will suddenly figure him out. He sometimes finds himself thinking about a packed Dodger Stadium -- 56,000 in the stands, millions more watching on television -- and then he imagines himself failing. Seager spent the offseason honing his swing with his baseball-playing brothers back home in North Carolina, yet when he stepped into the batter's box for the first time this spring in Phoenix, there was a split second of doubt. He wondered whether he could still hit.
It's a great motivator, this fear. After every underhand toss from Wooten, there's a pause, a recalibration. Each movement is reconsidered. Seager thinks about how his body felt when he pulled back in anticipation of the pitch. Where were his hands? What were his hips doing? He retraces the path of his 34-inch, 32-ounce Marucci bat to that ball. Wooten pulls out his cellphone and takes a photo of Seager as he sets up in the batter's box. They study it. Wooten underhands the next pitch.
Forty minutes into the session, Seager grabs the hem of his long-sleeved shirt and wipes his face.
He helps pick up the 108 balls he has hit and fist-bumps his coach. He then heads toward the clubhouse. Stretching on Field 3 begins in 30 minutes, followed by fielding drills and batting practice.
That's right. The kid hits before he hits.
---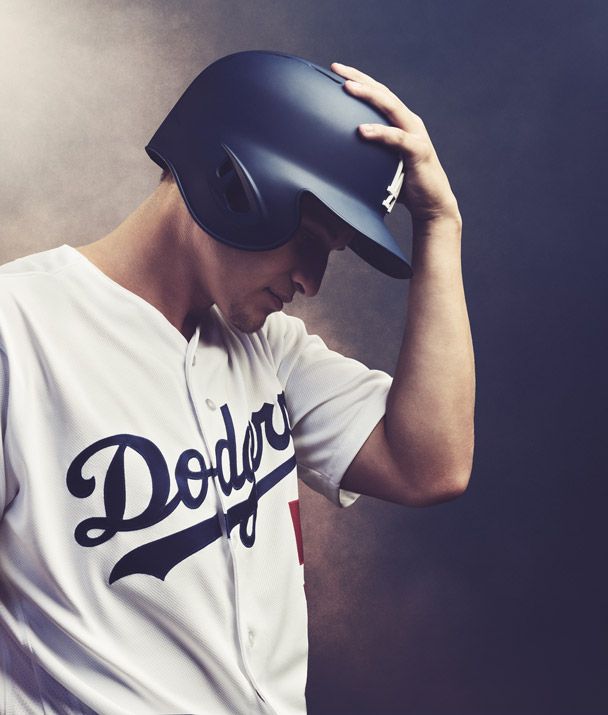 Cal Ripken Jr. first met Seager during the playoffs last year. The 6-4 Ripken, the OG of big shortstops, is a nerd for the game, especially when it comes to critiquing guys who now occupy his old spot. Last year the Hall of Famer often found himself watching Seager on TV, studying how the kid positioned himself, how he took a backhand on a shot to his right, how he planted and threw across the diamond. If anyone knew how hard it was to lug a long 200-plus-pound body across the middle infield -- and then go hit in the heart of the batting order -- it was Ripken.
When he watched Seager in person, the old shortstop couldn't believe what he was witnessing. "I thought his style was a lot like me," Ripken says. "He's fundamentally sound. He's strong in his lower half. He's got good footwork. He works well off the backhand, like I used to do. ... He's big. I saw him and thought, Wow, he's even bigger than I imagined."
For much of baseball's history, of course, shortstop has been the domain of the pesky guy -- the glove-first, bat-last player; smaller, more lithe fielders, the thinking went, were better equipped to handle the position's demands. "If you could hit at all, you were moving to a corner infield or corner outfield spot. The stereotype was so strong," says Ripken, who was pushed to third base at the beginning of his pro career with the Orioles until his manager, the offensive-minded Earl Weaver, decided to give him a chance at short. In fact, Ripken, Seager, the Astros' Carlos Correa and former journeyman Andy Fox are the only 6-4 players in major league history who have more than 60 starts at shortstop. Ernie Banks was 6-1 and was shuttled to first base after nine seasons at short. Future Hall of Famer Chipper Jones was a star high school shortstop, as was the Tigers' Justin Upton. Of today's power-hitting veterans, the Blue Jays' Troy Tulowitzki, who came up as a shortstop with the Rockies, is one of the few who stuck at the position.
Seager's arrival in Los Angeles was expedited by Dodgers injuries; he was a late-season call-up in 2015, and though Seager was his team's top prospect, no one could have anticipated the role he'd soon be playing or the comparisons he'd draw. It was all so sudden. "My first big league game, I stood at shortstop and I got goose bumps," Seager says. "Then I started panicking about having a ball hit to me." A few days later, he was pressed into his role as the starting shortstop for one of baseball's most iconic franchises. By fall, he was hitting No. 3 as the youngest Dodgers position player to start a playoff game.
The Dodgers' clubhouse is among the more animated in the major leagues, a hive of personality and testosterone. There's the much-discussed, much-debated Yasiel Puig; there's Clayton Kershaw and his pingpong tournaments. Then there's Seager. "You look over there and he's quiet, just a guy getting ready," Dodgers manager Dave Roberts says. "Corey has a clear idea about what he wants to do, so I leave him alone."
There were lots of guys in the Dodgers' dugout that year who'd come of age as players in the 1980s. Then-manager Don Mattingly was the Yankees in the '80s; Mark McGwire, the hitting coach, blasted 49 home runs as a rookie in 1987. They all immediately saw the Ripken thing. "Just because of the size, it was kind of unavoidable," Dodgers general manager Farhan Zaidi says. "You hadn't seen many shortstops like Corey."
Still, the GM wondered whether it was fair. There's one Cal Ripken. And even if Seager looked like Ripken, what executive would want that kind of pressure on his guy?
---
There is a fine line between cautiousness, fearfulness and evenness. And there was a time when Seager's evenness was even seen as weakness. When he was a hotshot high school prospect and scouts came to North Carolina to watch him play, Seager heard the same criticism over and over: He needed to ramp up his "pace and care," show more excitement, be more animated. His production on the field was unassailable; he hit .519 with 10 home runs and 37 RBIs his senior year. But he didn't exude passion. "It wasn't like I was just standing there," he says. "It was frustrating because I do care. My teammates know I'm trying."
After the Dodgers took him with the 18th overall pick in the 2012 draft, Seager heard the criticism again in the minors. He talked to his father, Jeff, a former college ballplayer who raised three pros -- Kyle, the oldest, is an All-Star third baseman for the Mariners; Justin, the middle one, is a corner infielder in the Seattle system. "We decided I'd try to talk more during games, to be the guy everyone else wanted me to be," Seager says. He yelled, he cheered. Eventually, he stopped. "It was a struggle for me," he says. "I told my dad I was never going to be the talker. I'm not high-energy. I'm not bouncing around. This is my speed. I love this game. You want me to be a leader? I'll do that in the locker room. I'll do that when I'm up to bat or when I'm fielding a ground ball."
He leaned on his brothers in those early days. "After I got drafted, Kyle's biggest advice to me was to make every level my big leagues. Because of him, I never thought about the next step, the next movement, where I was going to be tomorrow." Struggles toward the end of his first full year of pro ball showed Corey he "couldn't show up on a field and automatically be the best player. That's when I realized I needed to know exactly what I was doing and not rely on just being good." He took extra BP, thinking more about his swing's mechanics. He repeated High-A for part of the 2014 season, hit .352 with 18 home runs in 80 games and cut his strikeout rate by a quarter. "My main goal is that I don't want to be bad," he says. "The accolades and awards are fun, but I'd rather not stink than think about winning an MVP or Rookie of the Year or a Silver Slugger. I just don't want to embarrass myself."
Today, after leaving the batting tunnels and getting ready in the locker room, Seager walks to Field 3 -- a back lot out of sight of the Dodgers fans screaming his name. He strolls across the complex with his bat bag and glove. There's warm-up and fielding practice, then the coaches round up a basket of balls next to the temporary mound set up behind a screen several dozen feet from home plate.
"My main goal is that I don't want to be bad."
- Corey Seager
Players mill around the outfield grass while Puig puts on a home run show. Ball after ball crashes into trees over the fence in left; Puig's raspy "Oh my gawd!" echoes across the field. After he finishes, Puig flips his bat high into the air and walks to the dugout. Turner, a mane of red hair flowing down his neck, drives balls into center field. Joc Pederson, his Dodgers hat high and tilted forward on his head, sends a couple over the wall before shattering his bat, the barrel's remains resting at a spot near first base. The other players laugh.
When Seager comes up, he smacks a line drive between first and second, just beyond the infield dirt. He does the same with the next pitch. Anyone who might be watching from behind the chain-link fence could be forgiven for thinking, terrible BP. But then the third pitch goes to that same area between first and second. Then the next. While some of his teammates came here to put on a show, Seager is working base hits off a batting-practice pitcher.
---
He's in his third big league spring training, but there are still glimmers of the kid inside. After practice at lunch -- mini chicken-bacon-ranch pizza and clam chowder that he washes down with two Mountain Dews -- Seager says he's excited about the sub shop near his place in Arizona. He talks about a great chocolate cake in Oklahoma City and how he got Sandy Koufax's autograph for his dad. He chews a lot of gum during games, exclusively Big League Chew's Outta' Here Original ("the official bubble gum of Ripken Baseball"). He tried Ground Ball Grape once in high school and hit four grounders to the second baseman. "Never again," he says.
Seager tells a story from late in 2015, when the Dodgers were working to maintain an 8½-game lead over the Giants in the NL West. He committed two errors in one inning behind Kershaw and apologized to the pitcher after the game. "I was so scared," Seager says. "He's all, 'Dude, don't worry about it,' and I'm telling him it doesn't happen, it shouldn't happen -- not to him." Then there was the time this past fall, after he won the Rookie of the Year in New York, when he wrapped his plaque in his coat and stuffed it into his backpack before getting on the plane. "I was stopped at airport security because it looked suspicious," he says with a laugh. "I think they thought it was a bomb." When he got to his town home in North Carolina, Seager couldn't decide where to display it. He put it on his bedroom floor.
After he was invited to Dodgers big league camp in the spring of 2015, Seager talked to his oldest brother. Kyle had simple advice: Stay out of the way. In Arizona, Seager sometimes showed up in the batting cage before 7 a.m., mindful that veteran players were creatures of habit. "You don't want a guy mad at you over something as stupid as hitting when he usually hits," he says. "I walked in the shadows." Jimmy Rollins was the starter at shortstop, by then a 36-year-old who'd won an MVP and a World Series ring with the Phillies. On the field during practices, Seager studied Rollins' every move -- his setup before the pitch, his release of the ball to first base -- and listened whenever Rollins dispensed tips on how to play around the bag, how to get rid of the ball quickly.
Seager committed 13 errors in Triple-A and five more in 21 games at short for the Dodgers that year. The next season, he arrived at spring training ready to throw himself into fielding. "Corey wanted it," Roberts says. "He'd heard the people who said he'd have to come off shortstop someday. When you're a great player, there has to be something that fuels you. For Corey, that was shortstop defense."
Last year he worked every day with Dodgers coach Chris Woodward, who'd also spent time with Kyle in Seattle. Seager improved his arm slot, which made him more consistent on throws to first base. He learned how to take better routes to the ball, to play deeper and use his size to help his range. When he was waiting to hit during a game, he'd watch the opposing shortstop. Between innings these days, he might pull up video and check out his positioning or how he anticipates where the ball will go.
The Dodgers' preparation before games includes a scouting report that lists opposing players' tendencies and where the defense should position itself when a certain guy gets a two-strike fastball low and away, or where to stand with one strike and a breaking ball coming. The advancements in metrics have helped Seager's prepitch movements, which he says has given him confidence he'll be in the right place when a ball's hit -- or at least close enough. "They basically position us to catch the ball 4 feet to our left or right, so we don't have to cover the entire infield," he says. "We like the percentages. Let me get to the 70 percent, and let the others go through. I don't have to go 20 feet to get a ball. That's helped me a lot."
According to FanGraphs' ultimate zone rating, Seager's shortstop defense was borderline elite last year. The Fielding Bible's defensive runs saved metric is less charitable but still lists Seager as average with the glove. However you look at the numbers, he's hardly been a failure at the position. Which, one suspects, offers small respite from the voices of doubt inside his head. He describes his response to making last year's All-Star Game as a "sigh of relief." It reinforced everything he'd done at his position to that point -- the time he'd dedicated to making himself better. "I proved I could do it," he says.
When Corey Seager thinks back to the day he was drafted almost five years ago, there's one thing that sticks in his mind. Among the questions he got from the media that night was whether he was ready to move to third base. "People who never saw me play looked at a paper, saw I was 6-4 and said I needed to move," he says, almost spitting the words -- as if there's something, finally, he's no longer afraid to say: "If someone legit had seen me and then said I couldn't play short, I could accept that. But to so many others, I was moving because of my size. That bothered me, because I'm a shortstop.
"This is who I am."
Sanchez is a frequent contributor for ESPN The Magazine and is the senior staff writer for Denver's 5280 magazine.