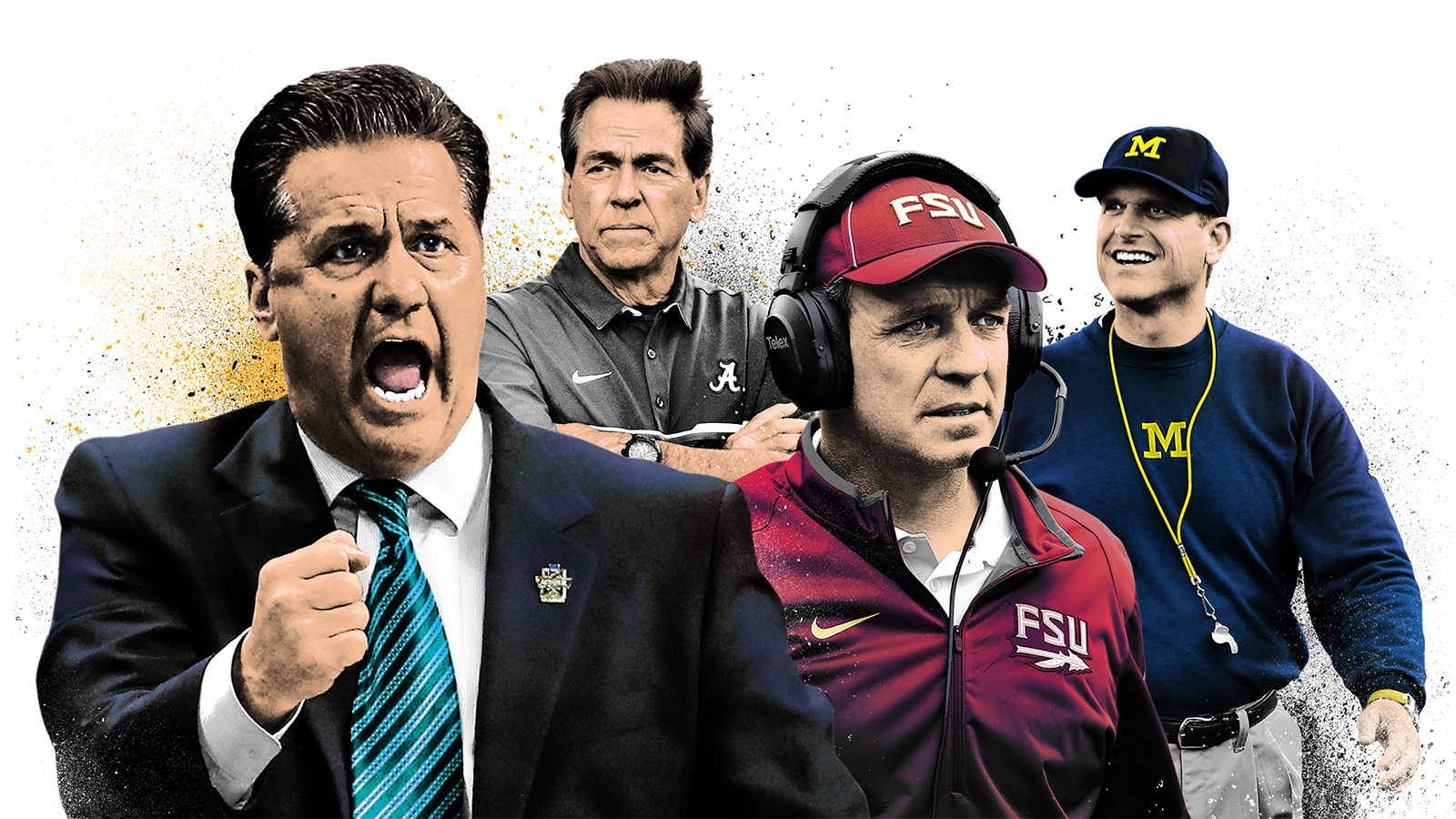 Who's the highest-paid public employee in every state?
This year's Final Four is a good example of why big-time college sports coaches make big-time money. The three public school coaches -- Dana Altman, Frank Martin and Roy Williams -- are earning a combined $7.2 million in base pay this year. But guess what? Not one of them tops his state payroll. Here are the 50 best-paid public employees in the U.S. for 2016 ... and a whole lot more dollar data. 3/30/2017
(Many) money men
Of the 50 U.S. states, a college football or men's basketball coach was the highest-paid employee in 39 of them in 2016. If you're wondering why Coach K or David Shaw aren't listed, it's because they work at private institutions. And yes, a few of these coaches -- Les Miles at LSU and Tom Crean at Indiana, for example -- don't even work there any more. (Salary data source: USA Today report)
Head of states?
Not a single state had a governor as the highest-paid public employee in 2016. In fact, when you add up all 50 governor salaries, it's still less than what Final Four contestants Dana Altman (Oregon), Frank Martin (South Carolina) and Roy Williams (North Carolina) bring home in base pay.
$7.2M
Combined Final Four Coaches' Salaries
$6.9M
All 50 Governors' Salaries
Leagues of difference
Even within the coaching ranks, salaries can vary widely. Here's a rundown of the highest- and lowest-paid head coach in each Power 5 conference for 2016 at public schools.
JIMBO FISHER,
Florida State
$5.3M
LARRY FEDORA,
North Carolina
$2M
TRACY CLAEYS,
Minnesota (former)
$1.4M
BRAD UNDERWOOD,
Oklahoma State (former)
$1M
WAYNE TINKLE,
Oregon State
$900K
Coordinators are in the money, too
At most Power 5 schools, football assistants aren't exactly scuffling to get by. In fact, every single public-school assistant coach in the top 100 made at least $500,000 in 2016.
MILLIONAIRES
SEC MILLIONAIRES
MAKE OVER $500,000
Dead and gone (sort of)
Just because you're fired doesn't mean the checks stop coming. Here are the highest-paid state employee coaches who don't actually coach there anymore.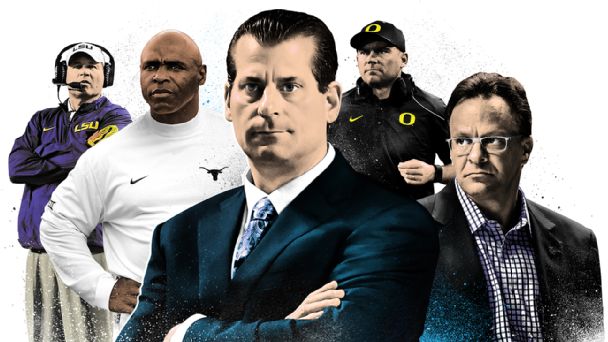 CHARLIE STRONG,
Texas football
$5.2M
MARK HELFRICH,
Oregon football
$3.3M
TOM CREAN,
Indiana basketball
$3.2M
DEREK KELLOGG,
Massachusetts basketball
$994K
Illustrations by Josue Evilla | Primary research by Charlotte Gibson | Additional research by Jim Keller and Sachin Dave Chandan | Data Source: Median Household Income from United States Census Bureau