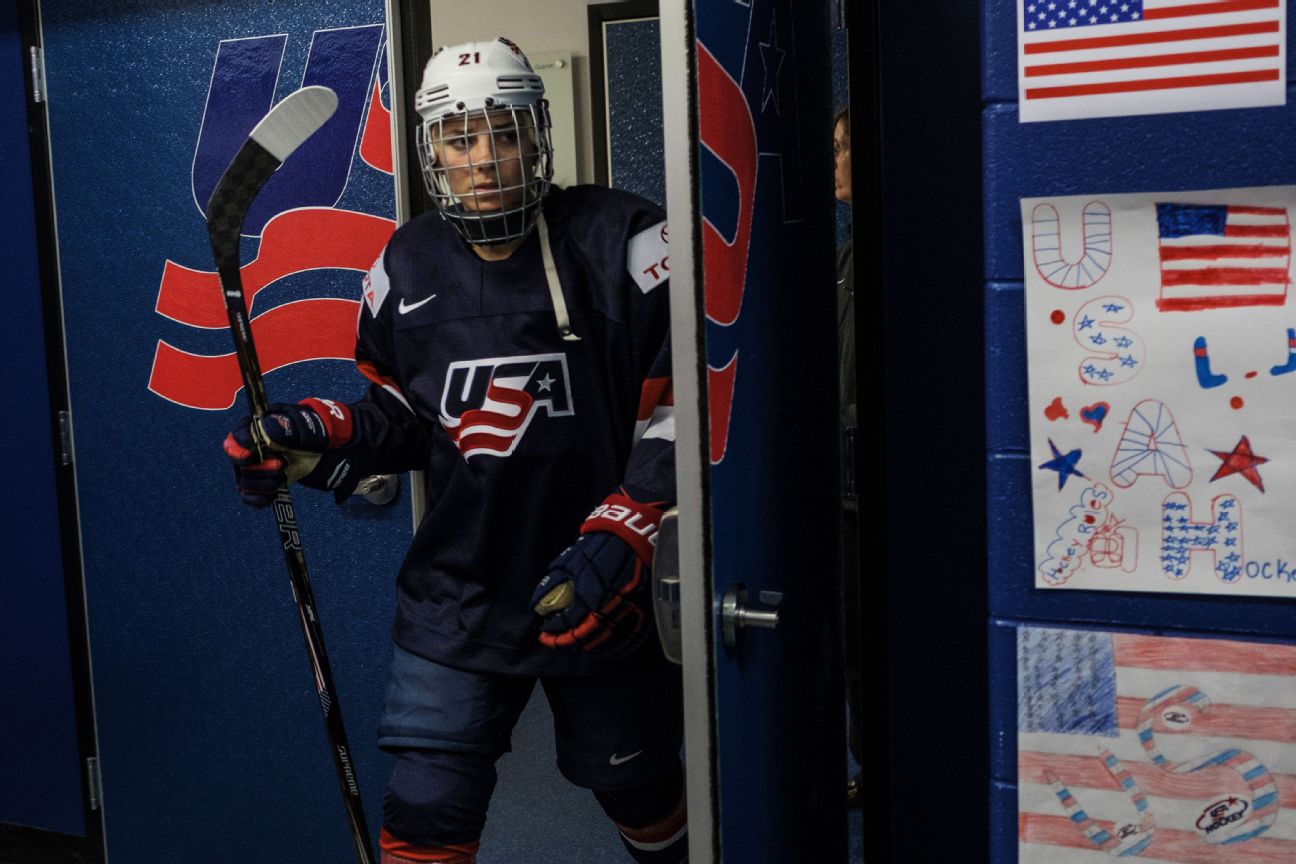 Respect Us
After winning their fight for better pay in a two-week standoff with USA Hockey, the women's national team players focus on trying to win their fourth consecutive World Championship.
PLYMOUTH, Mich. -- When the U.S. women's national hockey team ended its two-week boycott of the IIHF World Championships after reaching a landmark contract agreement with USA Hockey last week, outsiders didn't know what to expect. But the players did. They weren't worried they had only 48 hours to prepare to play a gauntlet of five games in eight days, starting with archrival Canada. As U.S. forward Hilary Knight promised, "We'll be ready. We have a lot of emotion to get out."
Then the Americans roared out and shut out Canada. The Americans' terrific goaltending and fast-break offense has been breathtaking to watch. Team veterans say the team is playing better than it ever has before. But how can that be?
"Because everything that happened brought us even closer than we've ever been before," captain Meghan Duggan says.
We spent some time with the team on the road in Plymouth before Thursday's semifinals.