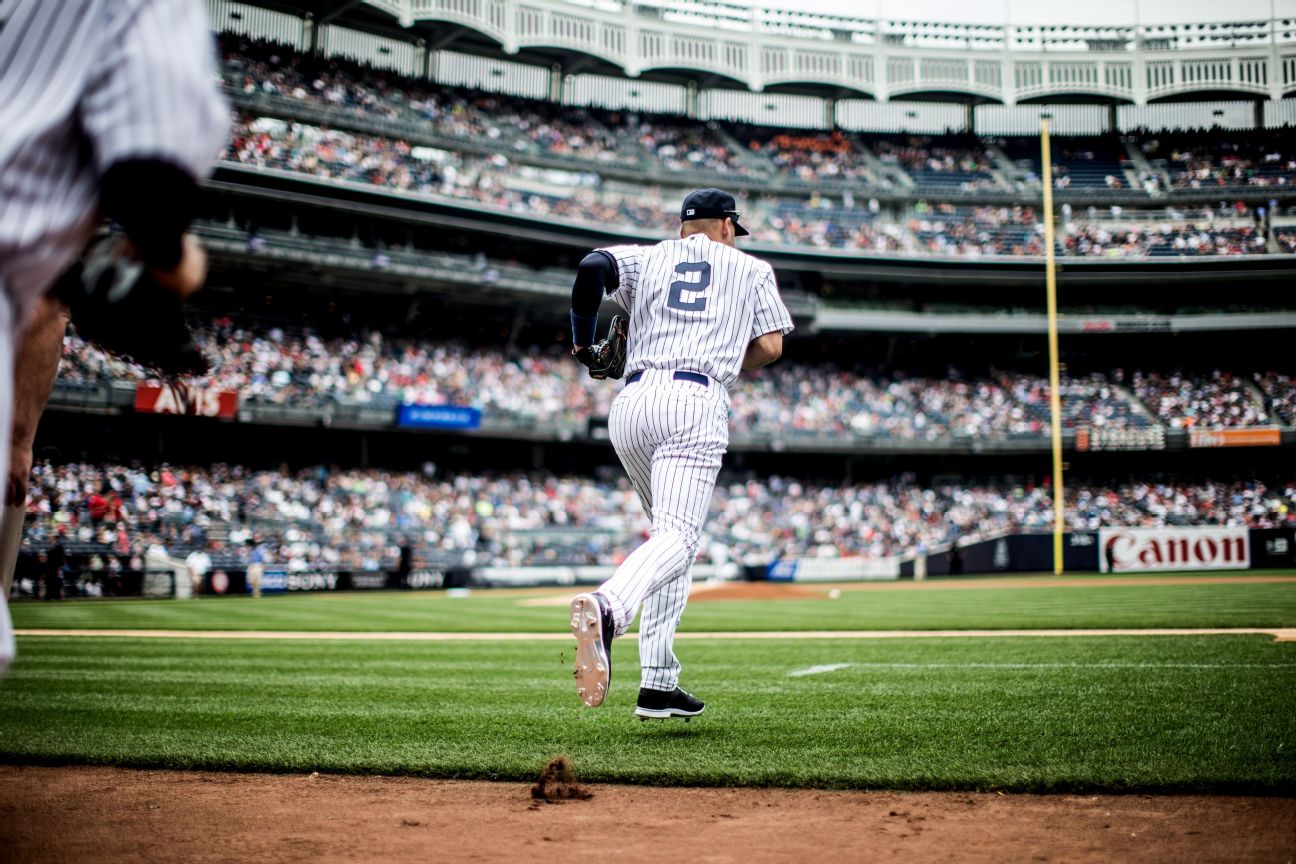 The moments that define Derek Jeter
As his No. 2 is retired by the Yankees, we relive the sights and sounds of nine iconic plays -- and one historic Yankee Stadium speech -- that helped cement The Captain's legacy.
Years after his death, legendary PA announcer Bob Sheppard's voice -- The Voice of God, as it is known in the Bronx -- still could be heard at Yankee Stadium, a taped introduction that played a handful of times each home game:
"Now batting for the Yankees ... No. 2 ... Derek ... Jeter ... No. 2."
For two decades, those words preceded a host of iconic moments at the plate. Jeter won five World Series rings in his surefire Hall of Fame career. He smacked 3,465 career hits. And on Sunday -- Mother's Day -- he will have his number retired by the New York Yankees.
And while those titles and statistics are impressive, it's those iconic moments -- not only at bat, but in the field and even in front of a microphone -- that tell the full story of The Captain.
Here are 10 of those moments, along with the other voices -- the radio and television play-by-play calls -- that added an exclamation point to so many of Sheppard's opening statements.
.
The Jeffrey Maier home run
Yankees vs. Orioles
•

AL Championship Series Game 1

•

Oct. 9, 1996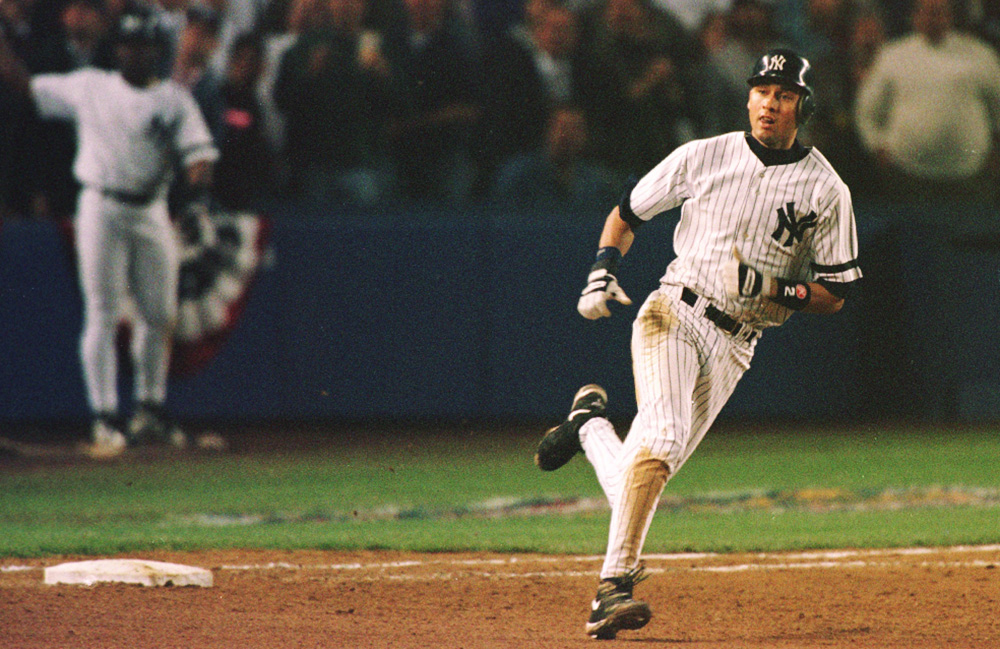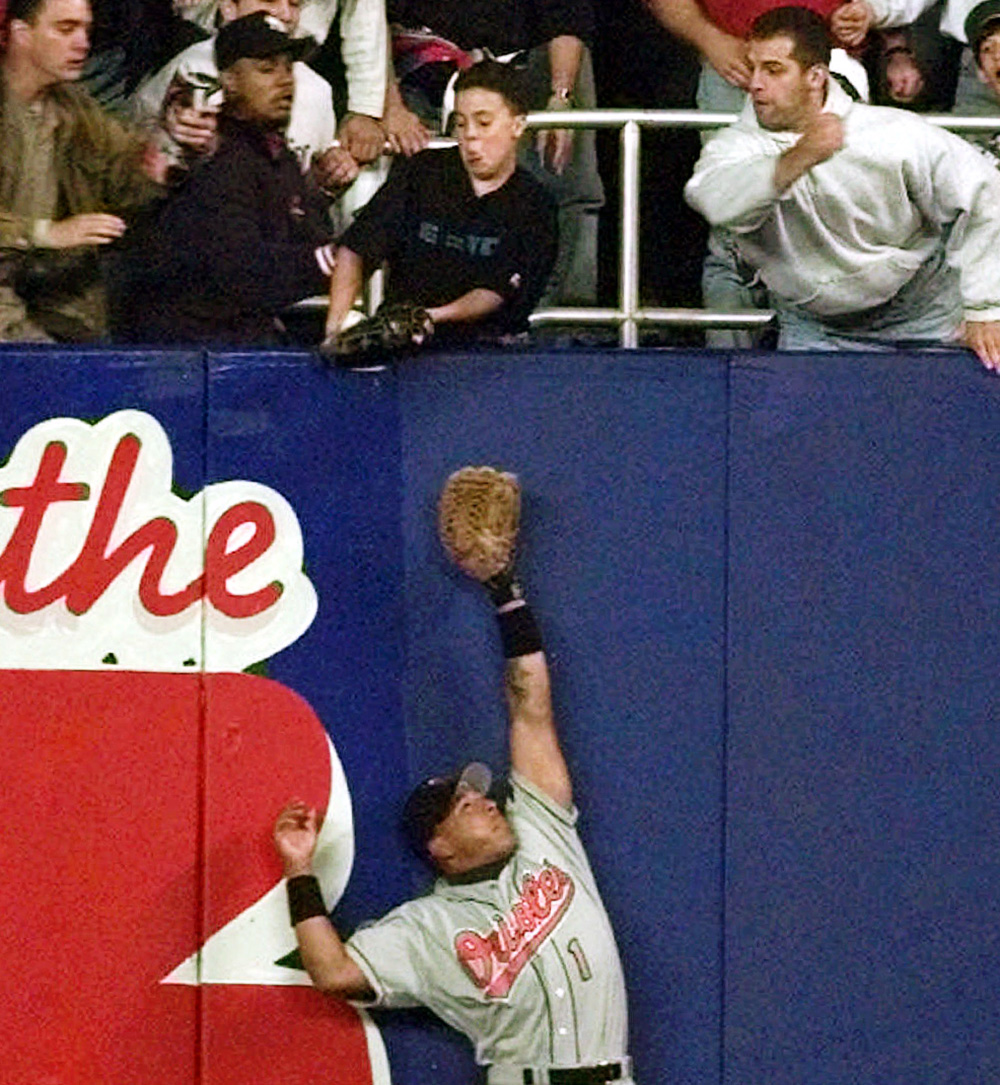 .
The Subway Series leadoff
Yankees at Mets
•

World Series Game 4

•

Oct. 25, 2000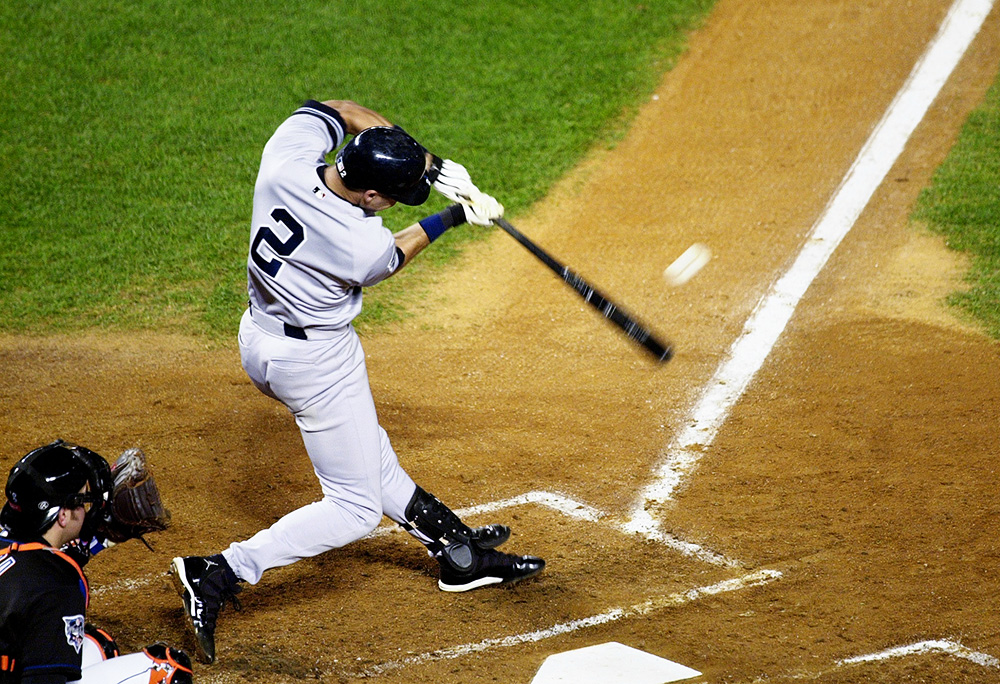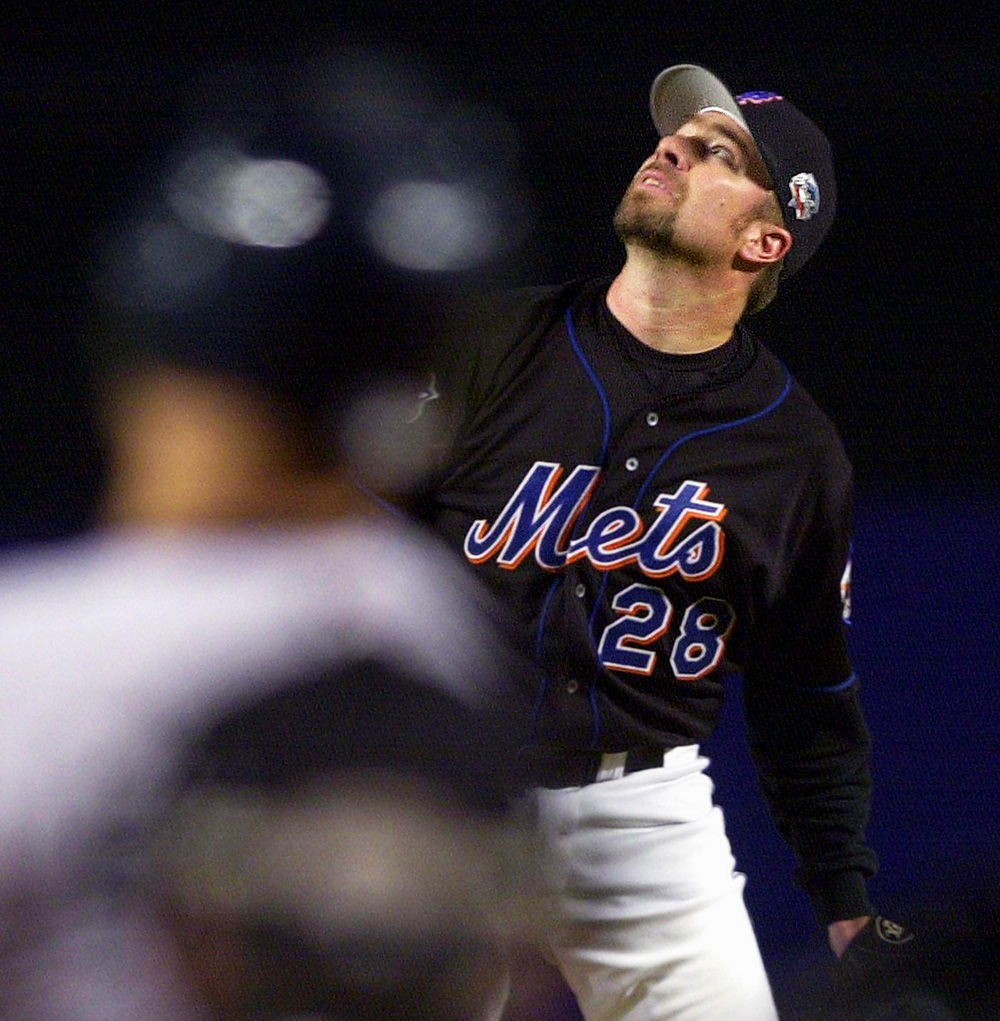 .
The flip
Yankees at Athletics
•

AL Division Series Game 3

•

Oct. 13, 2001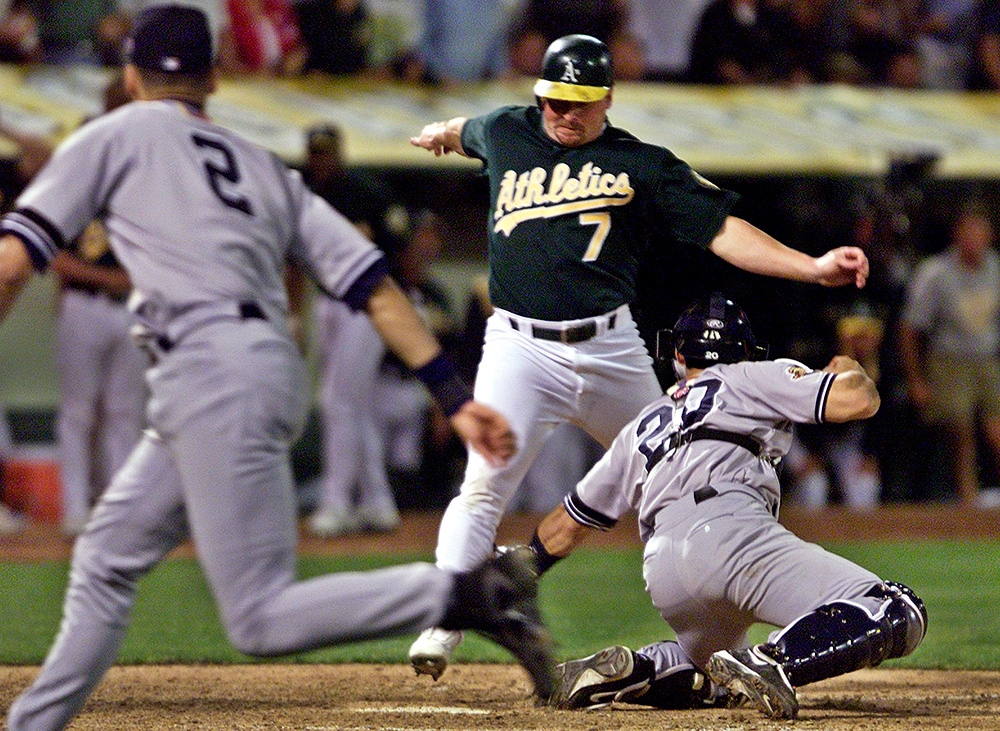 .
The Mr. November home run
Yankees vs. Diamondbacks
•

World Series Game 4

•

Nov. 1, 2001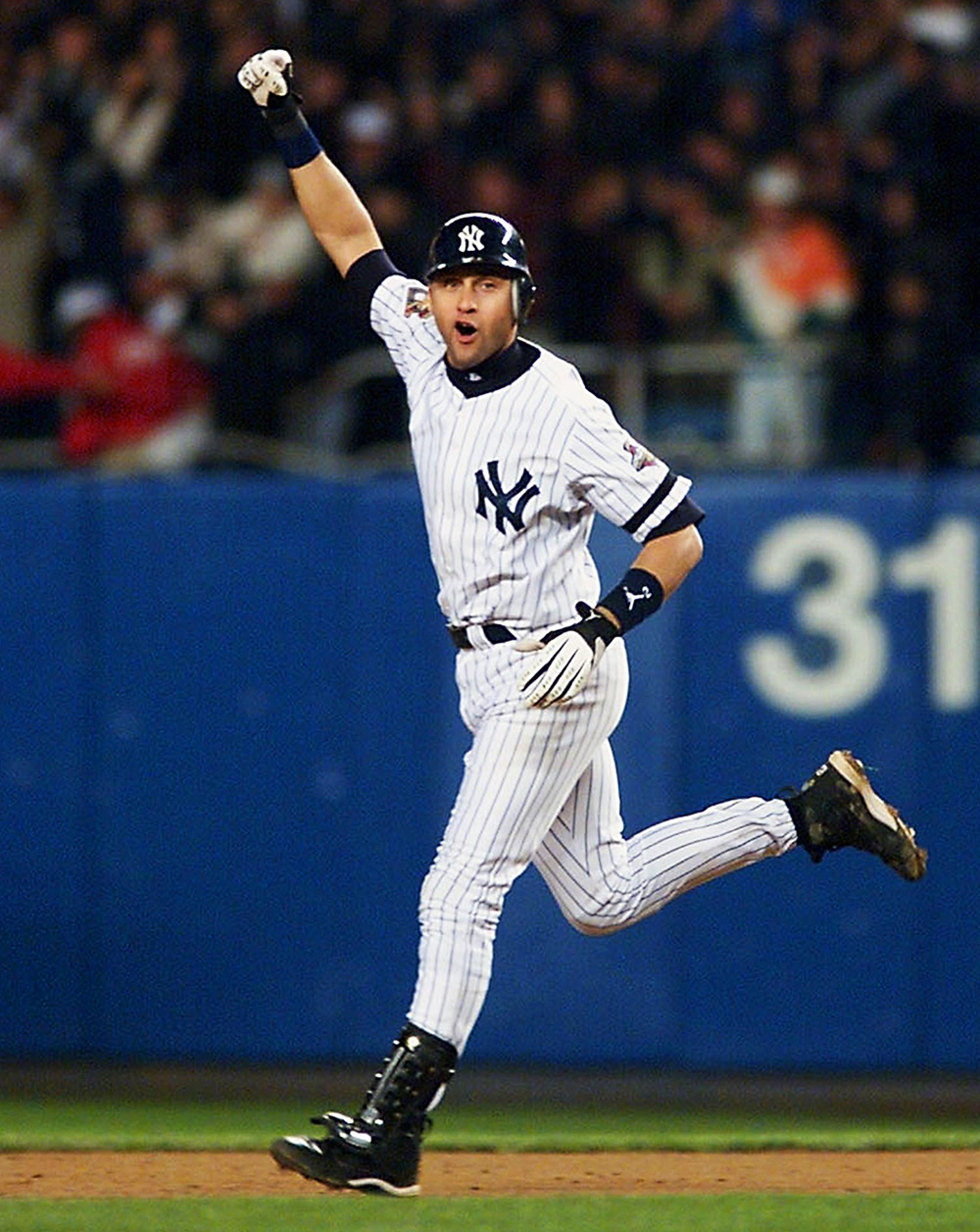 .
The dive
Yankees vs. Red Sox
•

July 1, 2004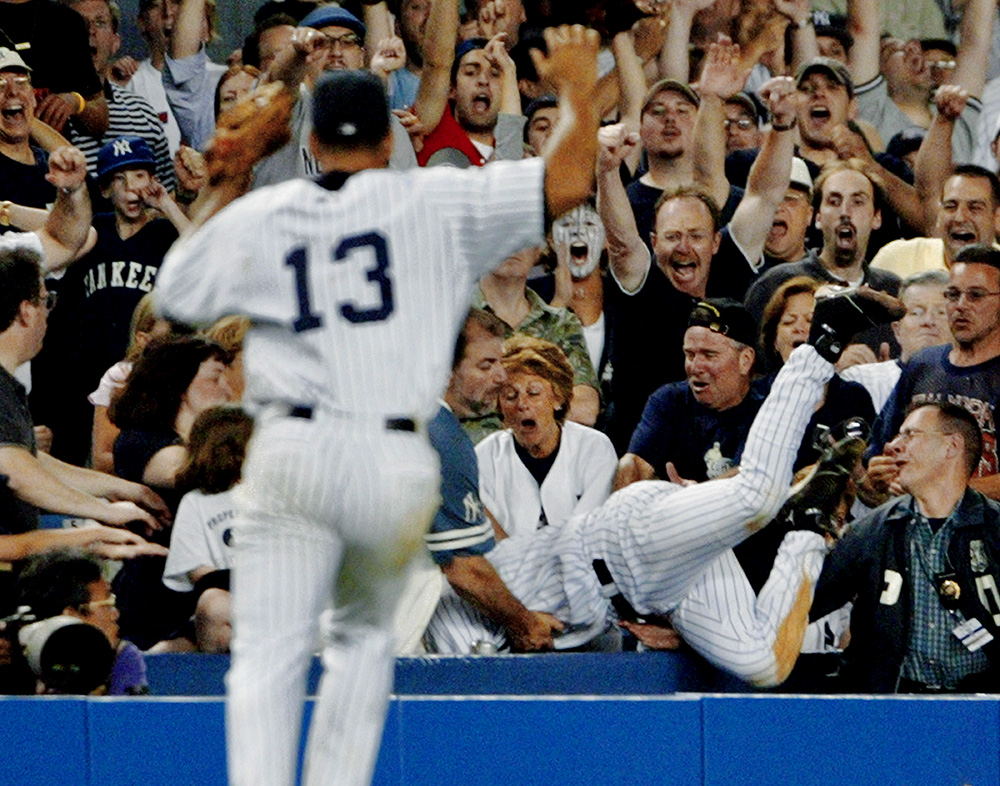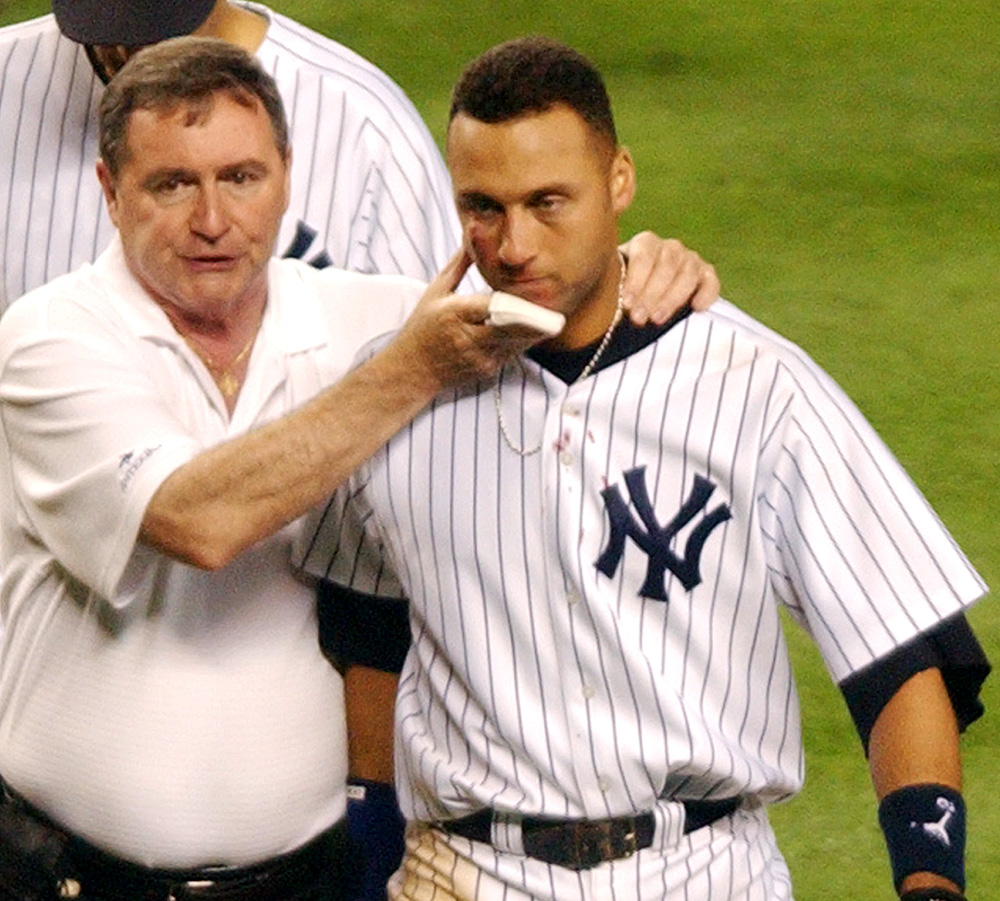 .
The stadium farewell
Yankees vs. Orioles
•

Final game at old Yankee Stadium

•

Sept. 21, 2008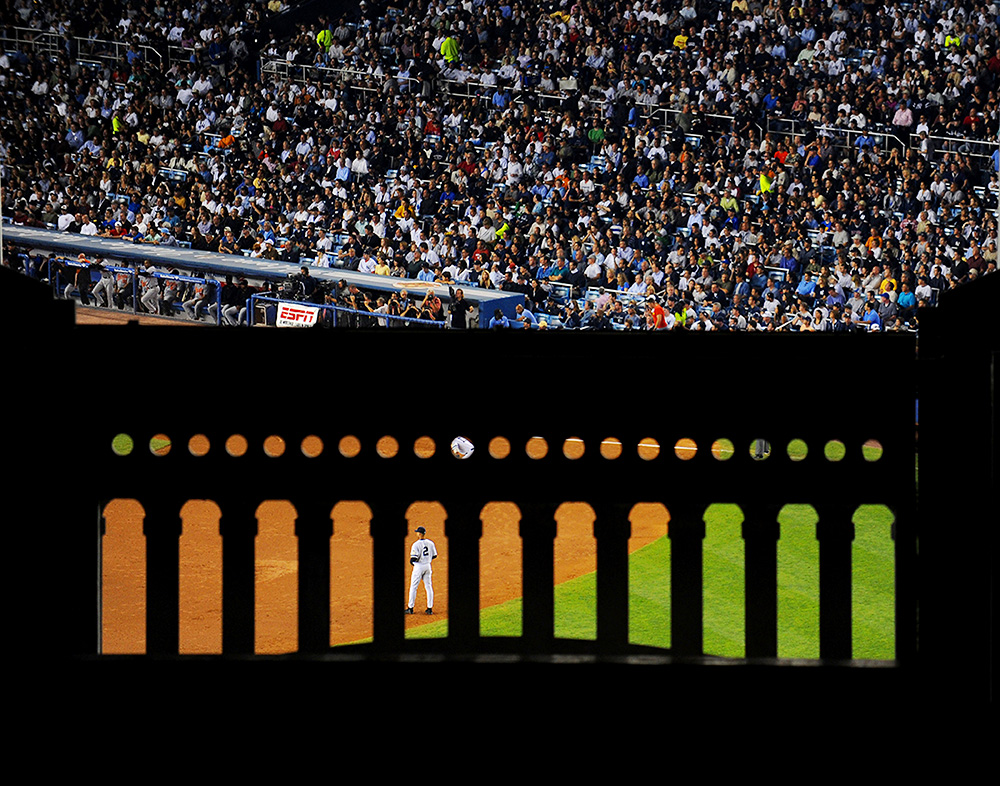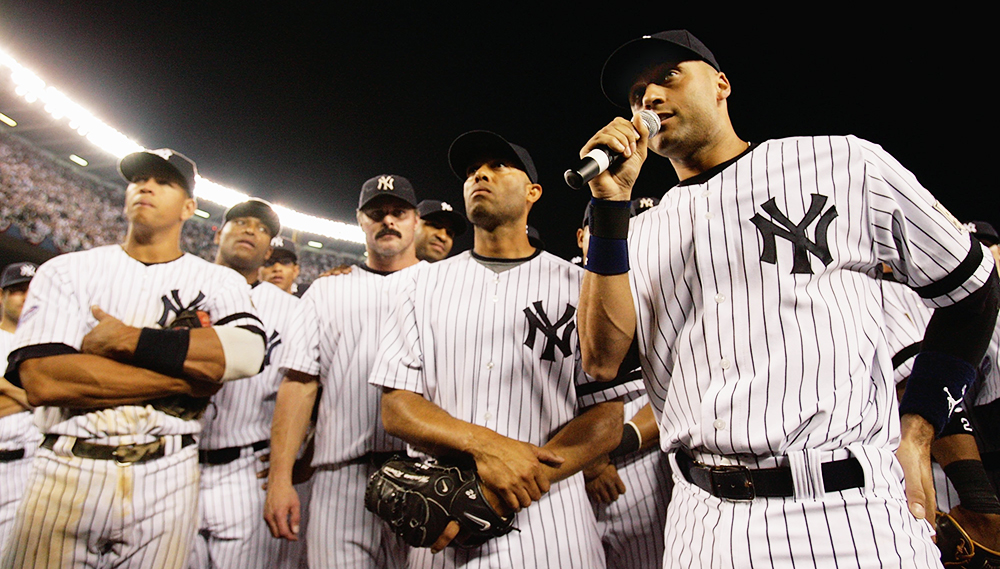 .
The Yankees' hit king
Yankees vs. Orioles
•

Sept. 11, 2009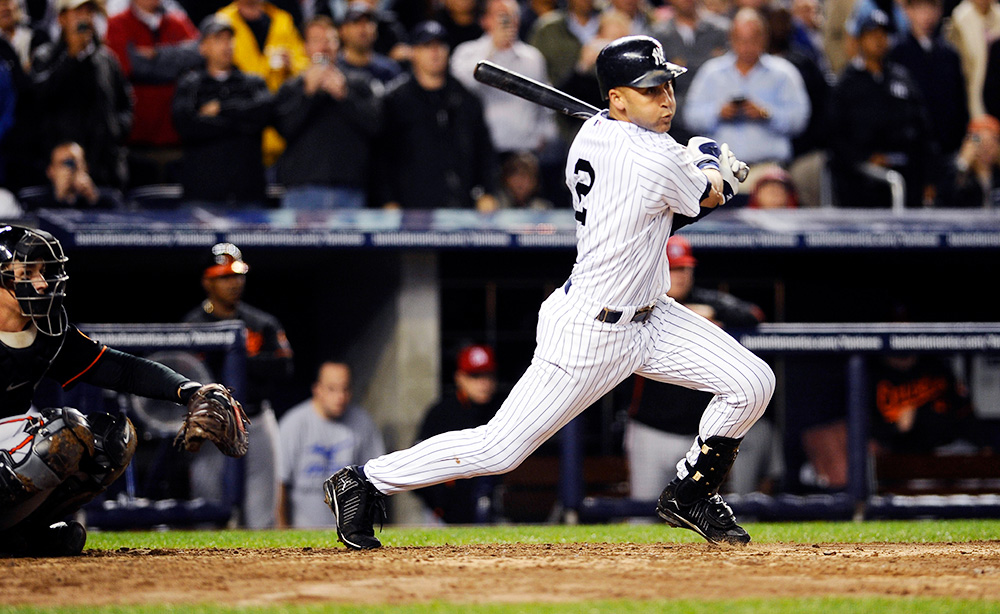 .
The fifth ring
Yankees vs. Phillies
•

World Series Game 6

•

Nov. 4, 2009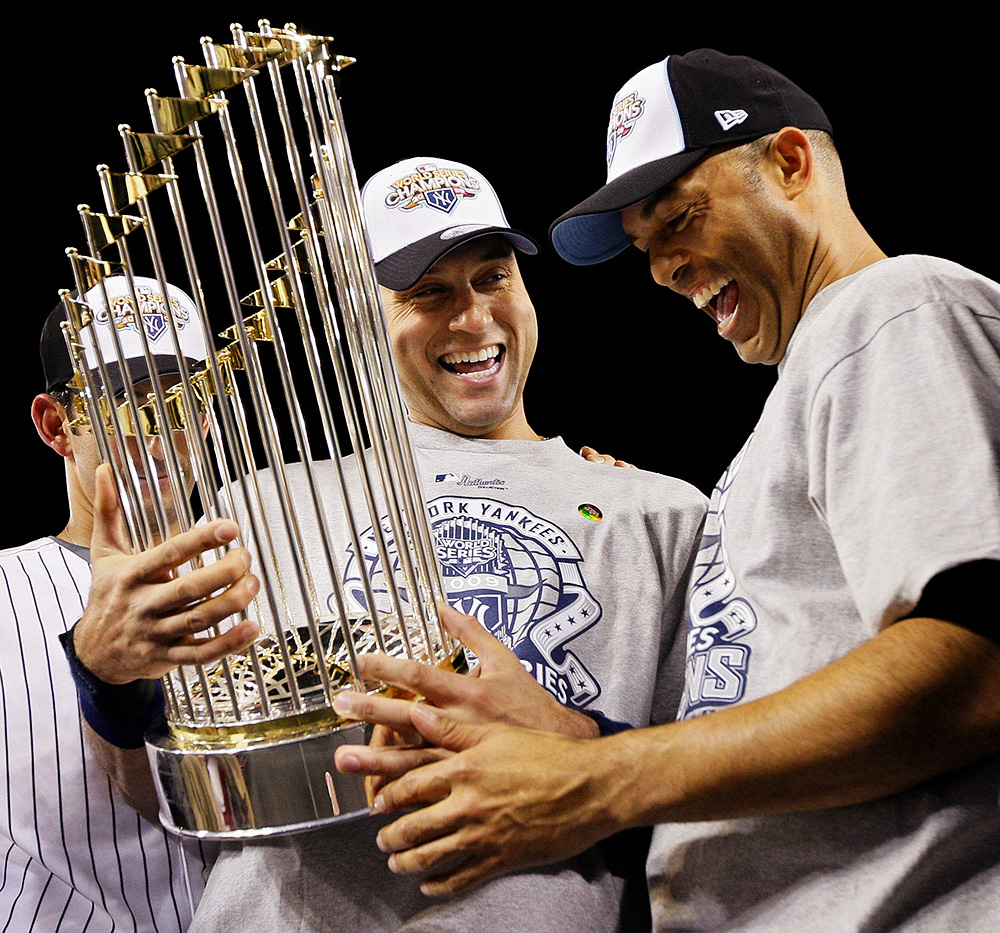 .
The 3,000th hit
Yankees vs. Rays
•

July 9, 2011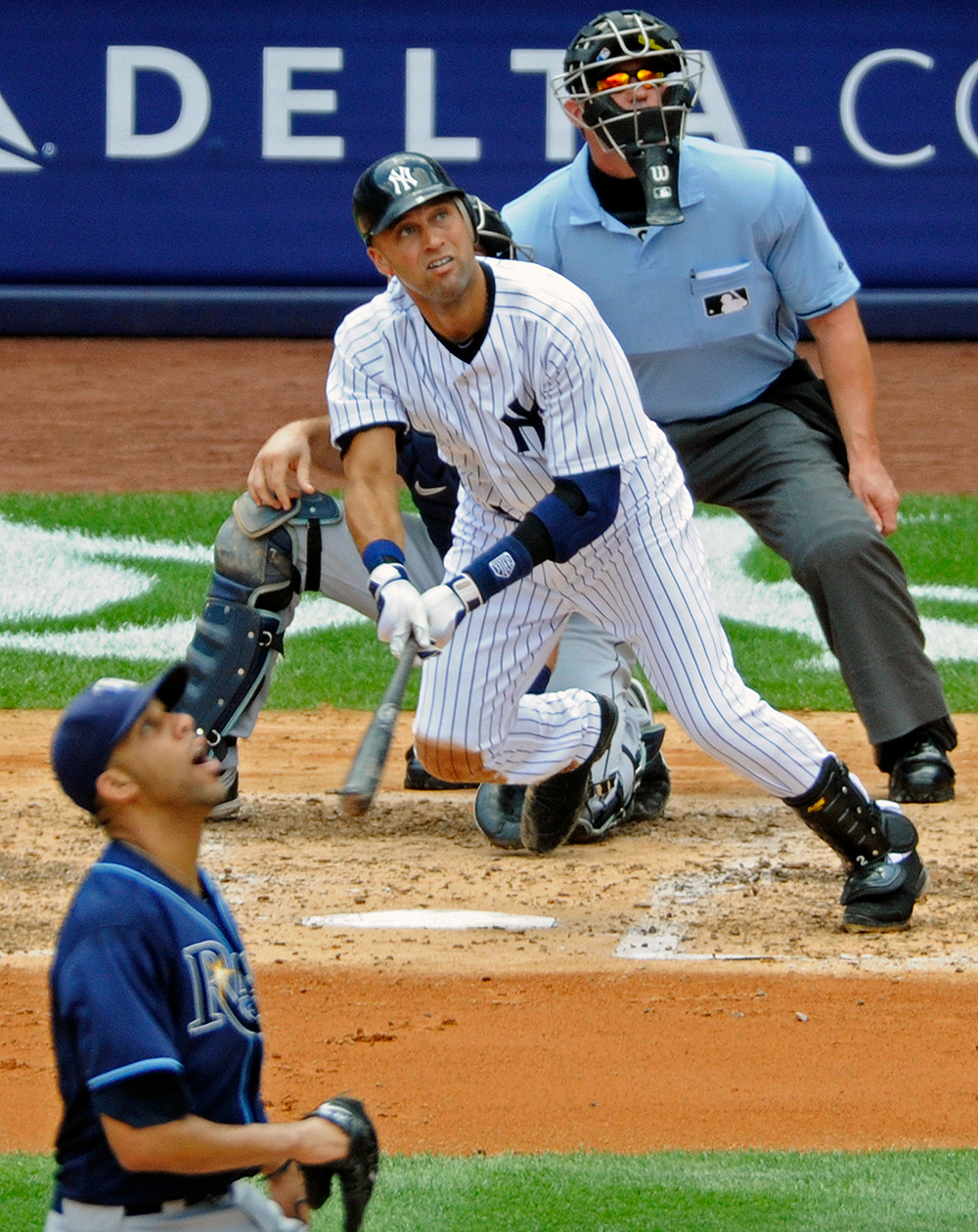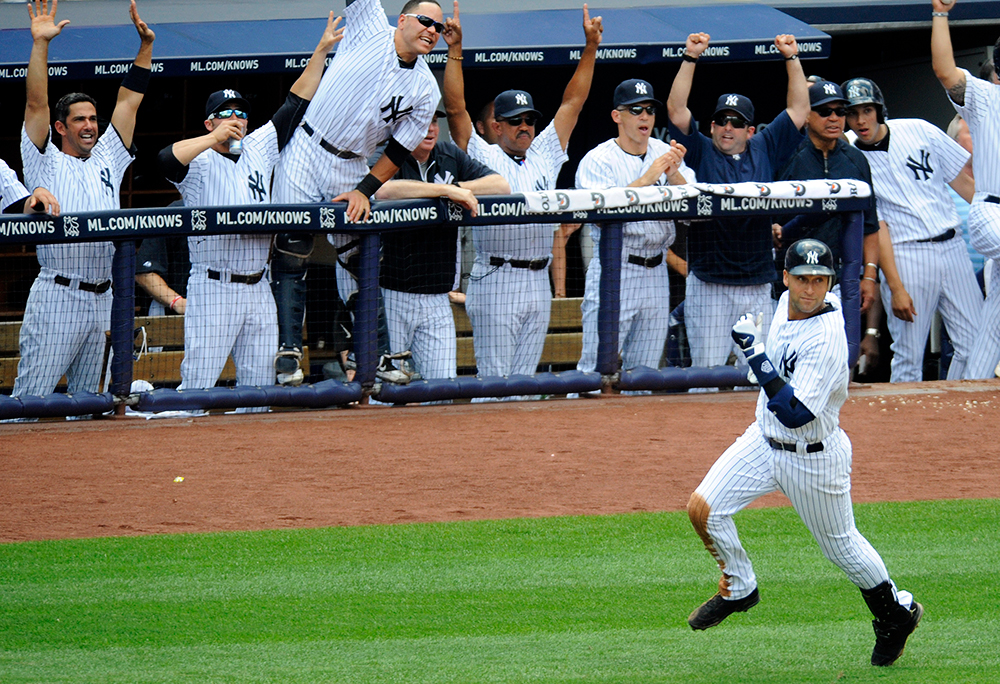 .
The grand finale
Yankees vs. Orioles
•

Sept. 25, 2014