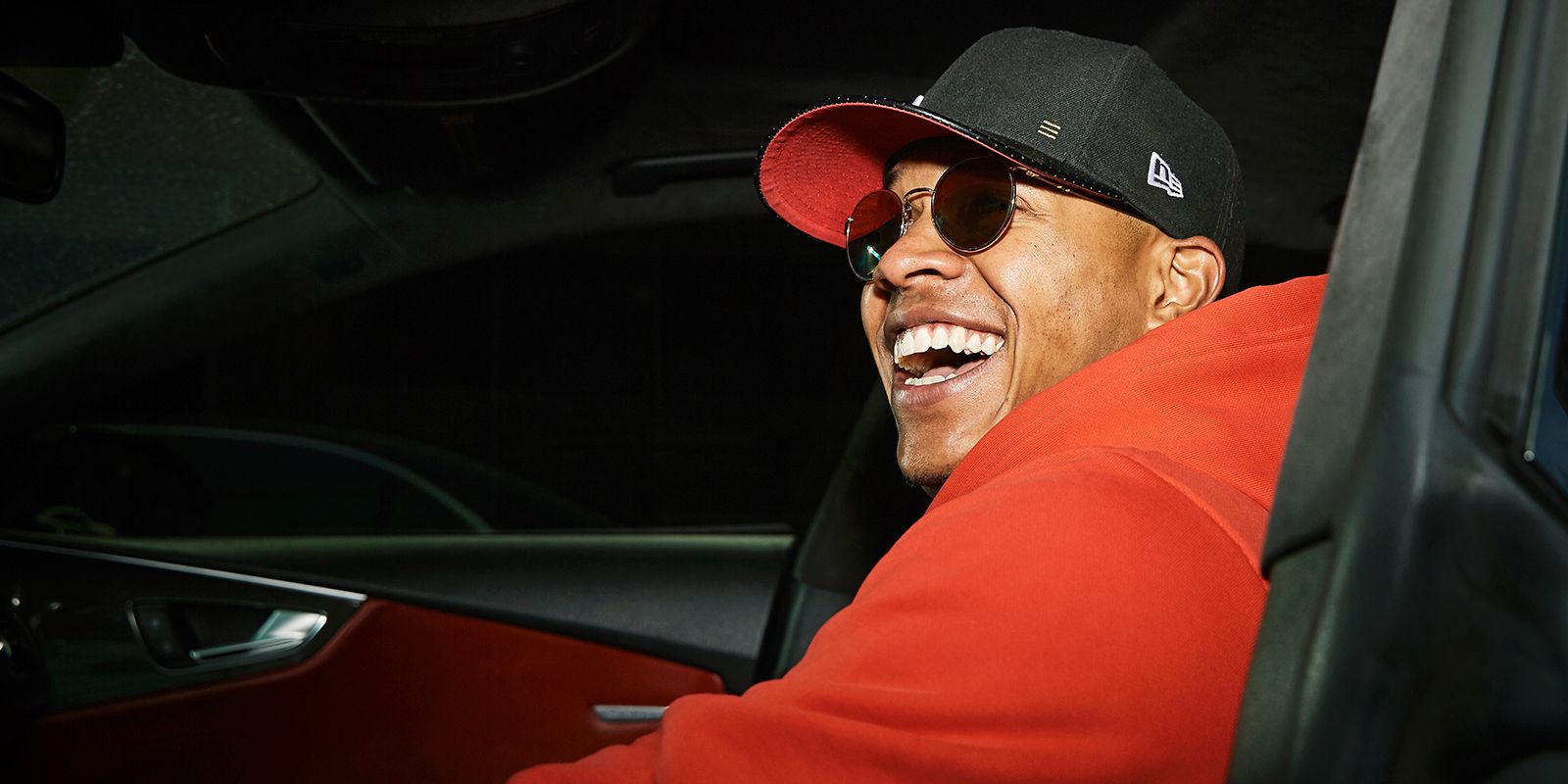 Dream Chaser
For Marcus Stroman, a little extra edge is always easy to find, whether it's facing his mom's native Puerto Rico in the WBC or digging Toronto out of an early-season hole.
This story is also posted in Spanish. It appears in ESPN The Magazine's May 8 NBA Playoffs Issue. Subscribe today!
Long after the game ends, after the trophy presentation and the on-field interview, after the boozy clubhouse celebration and the shower, Marcus Stroman piles into a car outside Dodger Stadium with two friends. He stretches out in the back seat and pulls out his phone.
The gold medal from the World Baseball Classic still hangs around his neck; his Most Valuable Player plaque rests in his lap. For Team USA's ace starter, it has been an impossibly long month that led to this first WBC title, an 8-0 win against Team Puerto Rico on the back of his six near-perfect innings. As his friend drives, Stroman starts dialing.
It is 3 a.m. back in Medford, New York, but Adlin Auffant hasn't slept in the hours since watching the last out from her family room, where she laughed and screamed and cried alongside her daughter and son-in-law. Auffant was born in Puerto Rico, and for months she had been the outlet for her homeland's rage against her son, a punching bag for online trolls who loathed Stroman's commitment to Team USA -- even though Stroman himself had never been to the U.S. territory. The messages to Auffant ran from mean to obscene. She often called Marcus in tears. Someone even threatened physical violence against him.
Stroman had endured it all -- and now, in a dramatic turn out of a Hollywood screenplay, had beaten Team Puerto Rico in the WBC finale.
Auffant's cellphone flashes to life at her bedside. She picks up on the first ring.
"Mom ..."
"I know, honey."
"This is crazy, right?"
"Honey, you did it."
---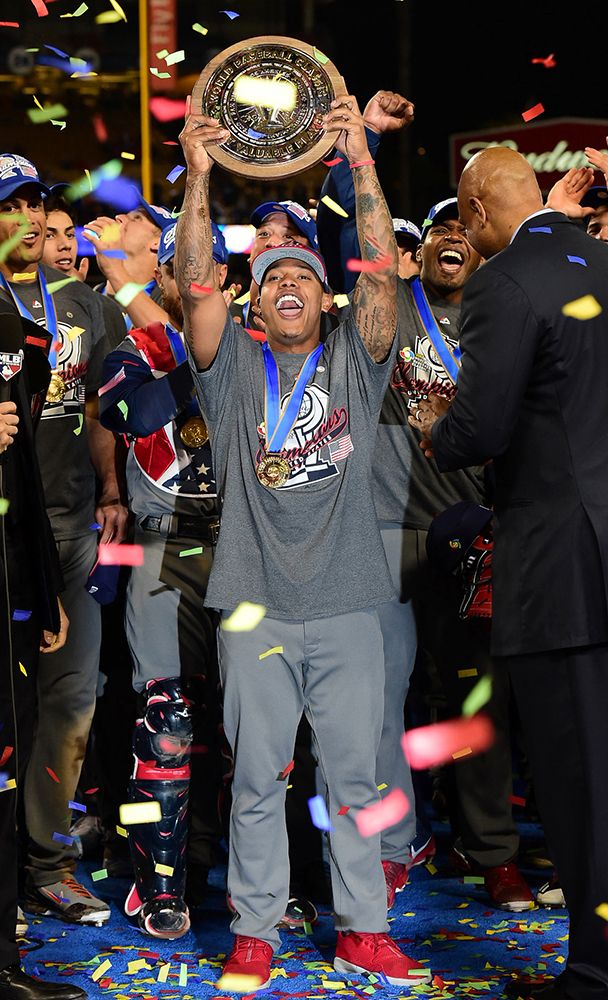 What the trolls failed to account for is Stroman's almost superhuman ability to exploit adversity. A few weeks after that WBC title game, he is in St. Petersburg, Florida, for the Blue Jays' opening-week series against the Rays. The morning after a six-hit, one-run gem -- in which he became the fourth-fastest Jay to record 300 career strikeouts -- he's sitting in a hotel restaurant, sipping coffee. His loose-fitting black hoodie exposes a corner of the "BElieve in YOUrself" tat printed along his clavicles.
The tattoo would be corny on anyone but Stroman, whose dozens of tattoos also include a Martin Luther King Jr. quote on his right pectoral, "Dreamchaser" down one arm and "BREAKING STEREOTYPES" along a forearm. He has a tendency to take self-help cliches and turn them into mantras and, in one case, a trademark.
The Blue Jays list him at 5-foot-8, but Stroman says he's an inch shorter than that, and he has turned this deficiency into a virtue. His "Height Doesn't Measure Heart" T-shirts and New Era caps are now as omnipresent on him as the gold "HDMH" charm that dangles from his necklace. He's even etched the acronym in his hair on occasion.
"He's smart, he's passionate and he's talented," Blue Jays third baseman Josh Donaldson says. "And he definitely has a chip on his shoulder."
In Stroman's case, that's a literal statement. He got a poker chip tattooed atop his right shoulder three years ago with the words "Critics Doubters & Haters" written on it. Like a martial artist who uses an opponent's momentum to win a fight, the 26-year-old Stroman has wrestled the shifting momentums of his brief career, turning the negatives of his insular world into motivation. "I like pressure," he says in the hotel, before pausing. "No, I love it. I've always loved it."
It was a point driven home early by his father, Earl Stroman, a police detective, who offset his own small stature with an unrelenting will in the gym, where he lifted every day and transformed himself into a physically imposing man. Earl, who is African-American, schooled his son on the inherent unfairness of life, that because Marcus was small and identified as black, he'd have to work twice as hard as anyone else to survive. He needed to be cocky, to know he was the best, and then back that attitude with action.
As a 6-year-old, Stroman was already running parachute sprints and dragging weighted sleds. Though his parents divorced when he was in fifth grade, both were heavily involved in his life: Adlin was the supportive, loving one ("Marcus would crawl into my bed when he was a little boy," she says), and Earl was the hard-ass. In the weeks that Marcus stayed with his father, Earl would sometimes awaken his son before 5 a.m. so they could work out. They'd return to the gym later that night. "Go to work, Boo," Earl would tell Marcus.
"He pushed me to the edge," Stroman says of his father. "He was intense."
In high school, he discovered that parents of some of his teammates were talking trash about him online, saying he'd never see the field in college. That was all the extra edge Stroman needed. He became a starter at Duke, threw mid-90s heat and racked up NCAA and school honors for strikeouts. Both Earl and Adlin traveled from New York to Durham for their son's home starts, and after games, Stroman asked them to pick apart his performance. The family teamwork paid off: Three years after Stroman declined the Nationals' offer of $400,000 as an 18th-round pick, the Blue Jays grabbed him in the first round of the 2012 draft.
Stroman spent his first year in the Jays system as a reliever before starting 20 games for the Double-A squad in 2013. In one of his starts that year, Stroman looked at the seats behind home plate and saw his idol, Pedro Martinez -- another starter who faced questions about his size (he is 5-11) and competed ferociously, unafraid to mix it up with an opponent.
Stroman threw a stinker in front of Martinez, giving up seven runs in the first inning. But the day after the disastrous outing, Martinez and Stroman met up to talk alone in the outfield. "In 25 minutes, he annotated my whole start," Stroman remembers. "He let me know how explosive and nasty my pitches were, but he said there were adjustments I needed to make."
After the conversation, Stroman ran back to the clubhouse, pulled out his cellphone and quickly wrote down notes on everything Martinez had said. Ever since then, even since getting called up to the majors in 2014, he's opened the "Pedro Martinez" file on his phone before every start and reread each word.
It has served him well. In his rookie year, he led the Jays' rotation in fielding independent pitching (2.84), and Toronto fans started to murmur about a franchise ace. But then in 2015, Stroman tore his ACL and was told it would be a long recovery. In typical fashion, he rehabbed at Duke, finished his credits for a sociology degree, then went 4-0 in September for Toronto and started three playoff games.
"I never have doubt," Stroman says. "I feel like once you doubt a situation, you've already lost. I just put a lot of confidence into myself."
---
This past December Stroman was vacationing in Miami when he got a call from Joe Torre, the Hall of Fame manager-turned-MLB executive and Team USA's general manager. Torre asked whether Stroman wanted to pitch for his country in the WBC. "That was a surreal moment," Stroman says, laughing. "It was like, 'How did Joe Torre get my phone number?'" Stroman immediately accepted the offer -- and in the process set off a Twitter firestorm.
The seed had been planted three years earlier, with a tweet Stroman sent in September 2013. With barely a full season's worth of minor league work behind him, Stroman logged into his Twitter account and began typing: Hopefully have the chance to represent my mom @aya11763 and Puerto Rico in the next World Baseball Classic. That would be unreal.
"It was just a spur-of-the-moment tweet," Stroman says now, clearly annoyed by the attention those two sentences would earn. "I didn't even know if I'd get to the point in my career where I'd have the opportunity to be playing in the World Baseball Classic."
After accepting his spot on Team USA in December, Stroman sent out another tweet, which made it sound as if his mother wanted him to play for her native Puerto Rico. "Sorry momma...," he began. Stroman insists he was messing around, but the missive unleashed a torrent of harassment toward his mother. "Sometimes with my son, I want to kick his butt," Auffant says. "I told him he puts too much out there."
The flood of comments poured onto Auffant's social media pages and continued through to the championship game. "I cried a lot," she says. "The vile, nasty things that were said to me and about my son, I felt responsible. It was my part, specifically because it was the people from my country. I understand competition, the back and forth, that's fine and normal. But they went in on us. They crossed boundaries."
Stroman couldn't help but feel he'd put his family in the crosshairs. "I had unbelievable respect for Puerto Rican fans, their team, the culture," he says. "That's 50 percent of my blood, so that's part of me.
"It just got to a point where bad things started to get thrown at my mom. That's not something a mother should have to see or have to endure. Look, I don't care what's being said toward me. I have extremely thick skin. But when it gets to Mom?"
During the three-week-long tournament, Stroman made three starts, logging 15 innings with a 2.35 ERA. Outside of the first inning of his first start against Puerto Rico -- a 6-5 mid-March loss in which he gave up six consecutive hits and his only four runs of the tournament -- it was impossible to find a more dominant pitcher on the planet.
When Team USA advanced to the WBC final to play Team Puerto Rico, manager Jim Leyland turned to Stroman to face the only opponent that had beaten him in the tournament.
"We knew that if we got to that final game, Marcus would be the guy who was going to be out there for us," Leyland says. "Marcus wasn't going to be scared. He was going to compete his ass off."
Before the game, Auffant sent her son a text with an emoji of a flexed arm. "She knows that when I'm able to get a little more emotion, I'm able to play that up more," he says. "I'm able to lock it in and have a better start."
"I will always remember the look on Marcus' face before the game," Leyland says. "I would have bet everything I had that Marcus Stroman was going to be great."
During multiple points of the game, cameras caught Stroman mean-mugging the Puerto Rico bench as he walked toward his dugout. After an inning-ending strikeout in the third, he shimmied off the mound. "I was feeling it," he says. Team Puerto Rico got its first hit off Stroman in the seventh. At the end of the inning, with the U.S. up 7-0 and Stroman out of the game and on the bench, he put an index finger to his lips in a shushing gesture, looked at the Puerto Rico dugout and yelled "F--- you!"
The reaction was not a surprise to anyone who knew him well. "He's a young, enthusiastic, emotional kid who enjoys competing," says his former roommate and Blue Jays teammate Aaron Sanchez. "You mess with his mom, that's just more fuel to his fire."
---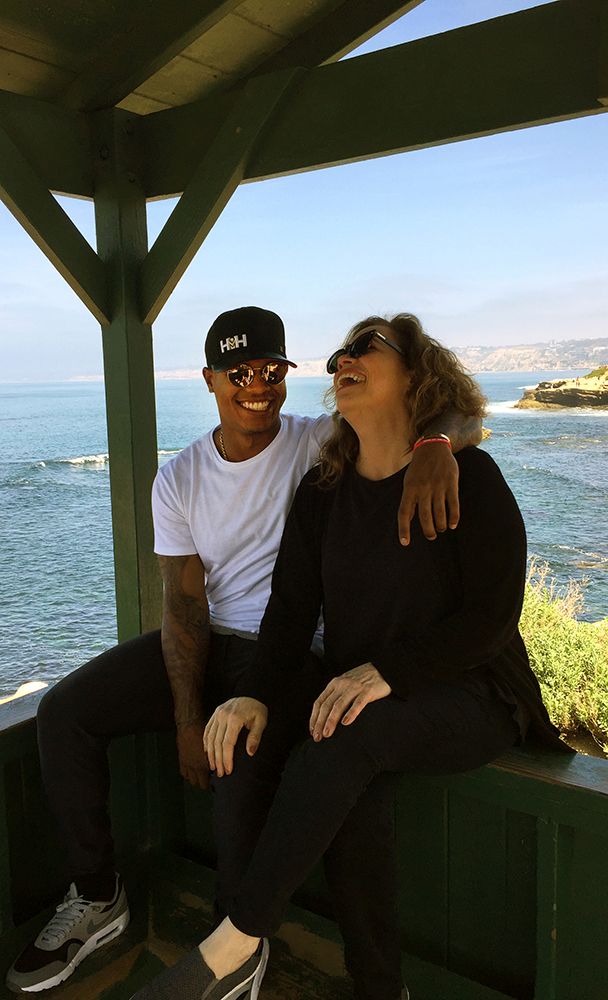 Stroman's commitment to shaping slights into motivations is as ingrained as his obsession with improvement, a trait that has led to a habit of bugging Blue Jays hitters, asking his teammates about pitches, sequences, about how batters would adjust to his own adjustments.
"I'm always tweaking my game," he says. "I'm trying to take all the knowledge I can from Troy Tulowitzki, Jose Bautista, Josh Donaldson, Russell Martin. I've had unbelievable hitters around me to learn from."
This season he's incorporated a Luis Tiant-esque hesitation to his pitching motion, his left leg momentarily frozen in the air before delivering the pitch. Other times, he's learned to pause midstretch before lifting his leg. Sometimes he simply kicks and fires.
The leg kick, the tweaks to his pitches (six in all), the pause -- they're just part of a lifelong attempt to perfect the art of pitching. The campaign came to an important crossroads last season. In the first half of 2016, he posted a 4.89 ERA and a 17 percent strikeout rate, prompting Blue Jays fans to talk about shipping him to Triple-A. He turned his inner frustration and the outside chatter into fuel once again, watching film of himself and making adjustments with his positioning on the rubber. In the second half, he had a 3.68 ERA and a 23 percent strikeout rate.
His surge carried over into this season. After two starts, Stroman was the best starter on a team many predicted would contend for the AL East title, allowing just three earned runs in 15 innings, including a complete game against the Brewers -- his first since 2014. But the team itself struggled out of the gate, falling to 2-10 by mid-April, the worst record in baseball.
And so it is that against Boston on April 18, Stroman takes the mound at Rogers Centre in Toronto, in the closest thing to a must-win game this early in the season. Gone is Donaldson, the offensive catalyst, with a strained calf that will keep him sidelined for at least another two weeks. Gone is Sanchez, with a blister. Starter J.A. Happ was just put on the disabled list with elbow soreness.
Four weeks ago, Stroman was the Blue Jays' fourth starter. Now this is his rotation. And as he delivers his first pitch, his team 6 1/2 games out of first place, sweat already glistens on his face.
The outing doesn't go well. By the fifth inning, with one out, the Blue Jays are down 4-3. A runner is on second and two relievers are warming up in the bullpen.
Stroman delivers a thigh-high sinking fastball to Mitch Moreland, and the first baseman drives a double off the left-field fence, scoring a run. It's Boston's 11th hit off Stroman tonight, the fifth run. Stroman walks up the mound, chomps on his gum and exhales.
One ground ball out later, his night is over.
"I'm not really going to worry about it," Stroman says later in the clubhouse, after being charged with six earned runs, his worst outing since last July. "I'll bounce back my next start. Just got to wash it. I'm not going to look too deep into this."
But everyone else will. And by morning, the man with the chip tatted on his shoulder will have read his Twitter mentions, dissected the think pieces, as he always does. He will find another way to feel underestimated, minimized, doubted. The shine from his WBC win is already fading; his MVP is in the past.
It's not even May, and Stroman will find that he must prove himself all over again. This is the moment he says he lives for, back to the wall. Once again, it will be up to him to find his motivation.
Sanchez is a frequent contributor for ESPN The Magazine and is the senior staff writer for Denver's 5280 magazine.