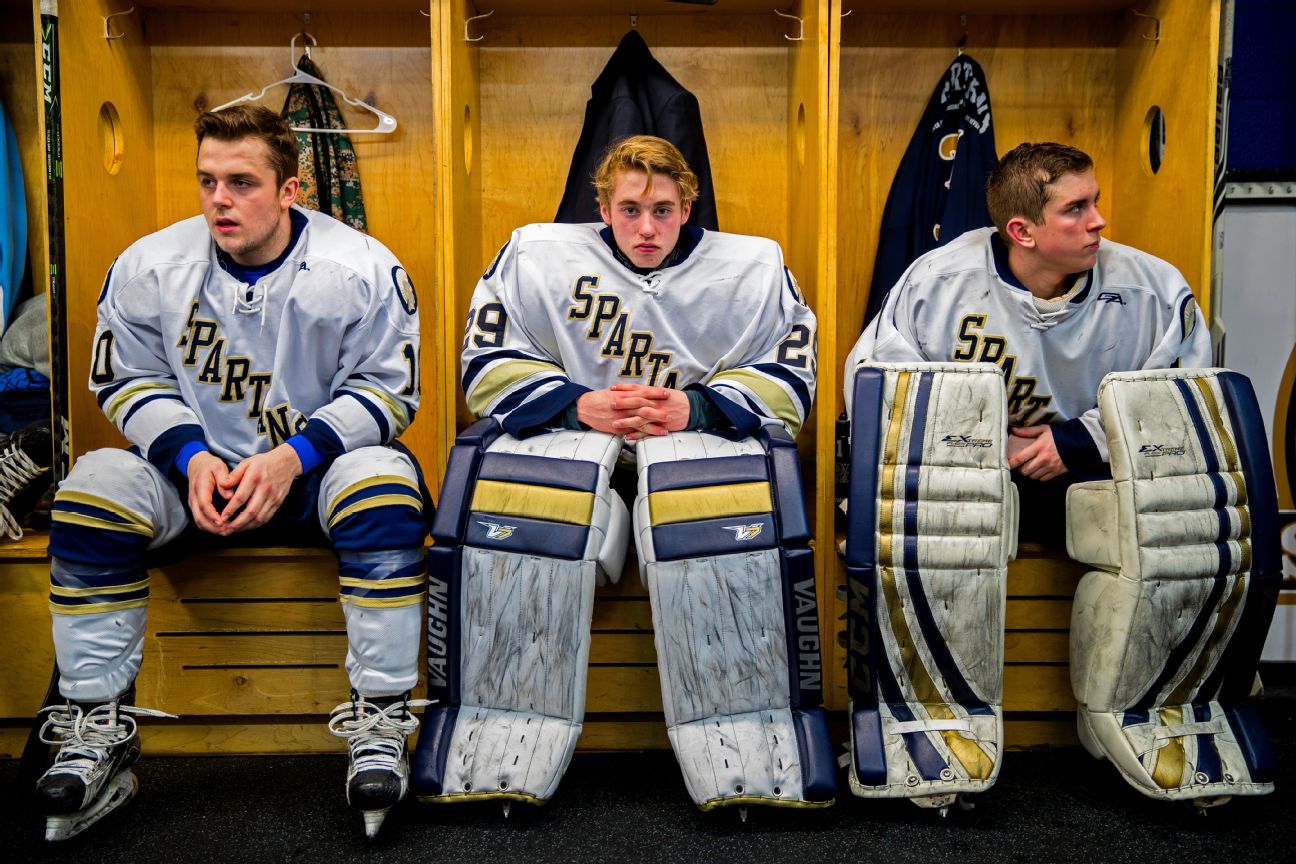 Small school, big-time hockey
Nowhere is hockey bigger than in Minnesota, even at small schools like St. Paul Academy and Summit School, which until last year hadn't made the state tournament in 41 years. See the Spartans make a spirited run at another postseason bid.
Minnesota is known as the state of hockey. Nowhere else within the United States is the sport more deeply ingrained in the culture and traditions of the locals than in the Land of 10,000 Lakes. And nowhere is that love for hockey more apparent than among Minnesota's high schools.
St. Paul Academy and Summit School, a small private school, was once a big-time hockey powerhouse. The Spartans have fielded boys hockey teams since the early 1900s. Theirs is the oldest program in Minnesota, and they were the last team to win the Minnesota Independent School High School Tournament before that event was discontinued in 1974.
St. Paul Academy and Summit School, or SPA, also won the Minnesota Prep School state tournament in 1961 and 1962 and fielded several other championship-caliber teams until the 1970s. But since 1975, when private schools were first allowed to play in the Minnesota State High School League state tournament, the Spartans have struggled to stay competitive against bigger programs. After some lean years, SPA made it to the state tournament last year for the first time in their 41 years as part of the MSHSL -- and finished a respectable fourth.
With a strong group of returning players, SPA entered the 2016-17 season ranked No. 4 in the Class A coaches poll and armed with high expectations. Coach Matt Funk, who had taken over as SPA's boys varsity head hockey coach in 2016, finally had all the pieces in place to make a real run at a state title.
But hockey, like life, can be slippery and unpredictable. ESPN spent the season with the Spartans, chronicling their journey, along with their support network of coaches, parents and team.