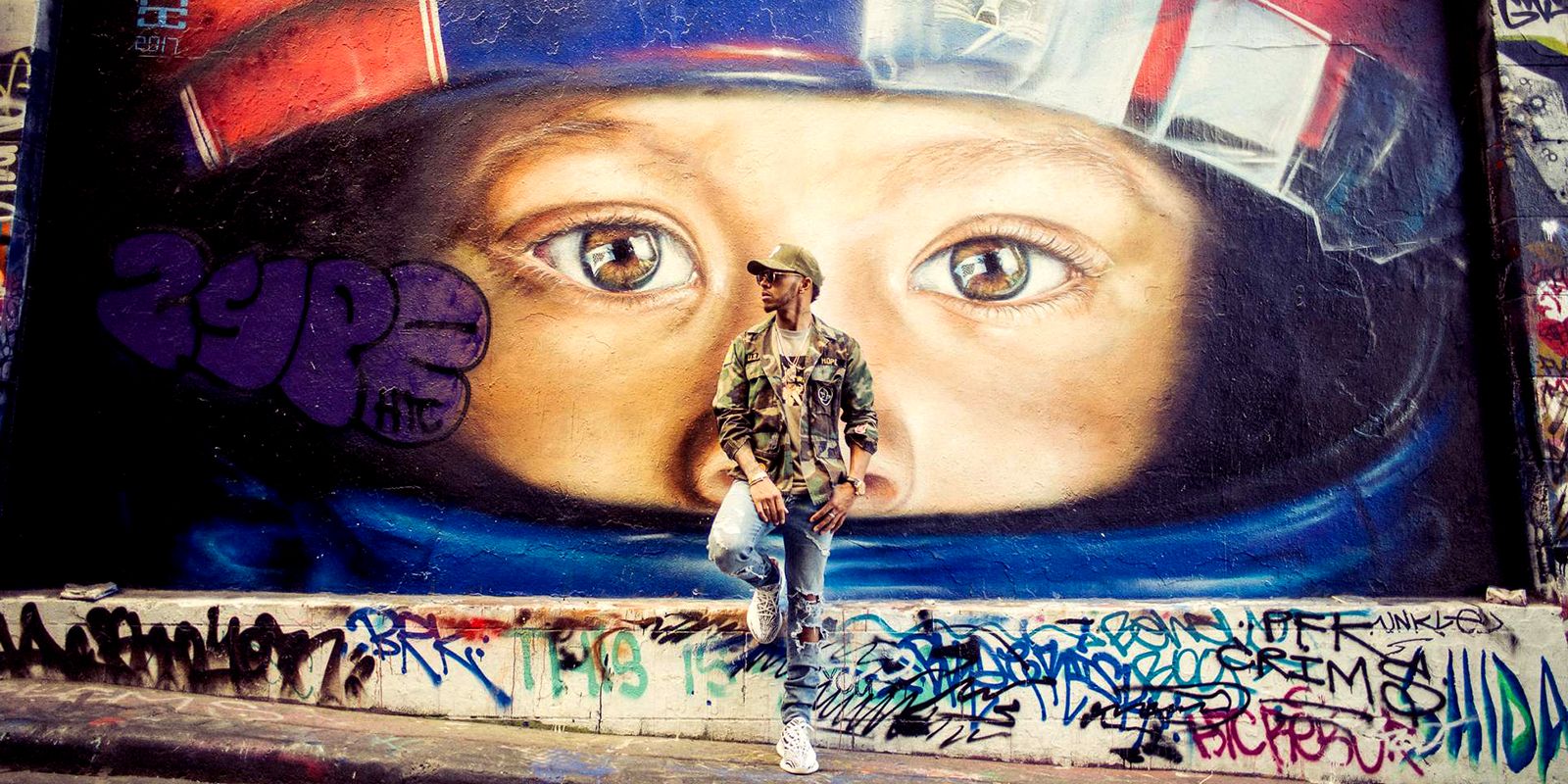 Wheels Up And Hammer Down
Rihanna on the beach. Drake in the club. Kendall Jenner on his arm. Lewis Hamilton, Formula One's most dominant racer, is living the hell out of life.
Lewis Hamilton ranks No. 84 in the ESPN World Fame 100. This story about him appears in ESPN The Magazine's June 12 World Fame Issue. Subscribe today!

Thirty-six hours after his most dismal race of the young Formula One season, Lewis Hamilton has a problem. He has flown from Sochi, Russia, to New York, and he needs to leave his hotel room in the next 20 minutes for the most exclusive of celebrity social events-the Met Gala. But he's not ready.

Hamilton's problem isn't the perfectly tailored green velvet tuxedo that Dolce & Gabbana provided. It isn't the subtle black bow tie, choker tight so it won't show up crooked in any red carpet photos. And it certainly isn't the look-at-me black-and-gold-patterned slip-ons he's rocking sans socks. It's his hair.

The 32-year-old's regular stylist just had a baby, so there's someone new in charge of Hamilton's head. But instead of the tight curls he prefers, the end result looks a bit more like large ringlets. And once Hamilton finds something he isn't happy with, he can't let it go. His perfectionist ways are why his friends call him Hawkeye; he sees things no one else does, be it a narrow gap to make a pass on the track or a single thread out of place during a photo shoot. And on a night like this, when appearance is everything, bad hair simply won't cut it.

Five years ago, this wouldn't have been an issue. Hamilton's former F1 team, McLaren, would have discouraged him from hopping the Atlantic for such see-and-be-seen tabloid fodder. Lewis' father, Anthony, his onetime manager, also would've disapproved. "It was very restrictive," Hamilton says now. But in 2010, he fired his dad. And in 2012, Hamilton left McLaren for Mercedes. Now he spends Easter with Kim and Kanye, parties with Rihanna in Barbados and is a stage-side staple at the biggest fashion shows in the world.

More freedom brought more checkered flags, with Hamilton winning his second and third world championships in 2014 and 2015 and finishing second last year. Five races into the 2017 season, heading into Monaco, he was again second, six points behind Ferrari's Sebastian Vettel.

His on-track success and elevated celebrity status come as Hamilton enters the final phase of his racing career, and it's led to a once-preposterous thought: Can Lewis Hamilton become not only the greatest F1 driver of his generation but also one of the biggest celebrities of any stripe in the world?

For now, the Met Gala, with its $30,000 tickets and ultra-exclusive guest list featuring the likes of Taylor Swift, Beyonce and Jay Z, awaits. Hamilton texts his fashion stylist, and reinforcements arrive within minutes. There is water, a dab of mousse and a bit of hair spray. The curls are restyled, piece by piece. After lotion, cologne and a quick clipping of his fingernails, Hamilton approves. Time to go.

"This isn't fun," Hamilton says. "This is business. It's all part of the takeover."
---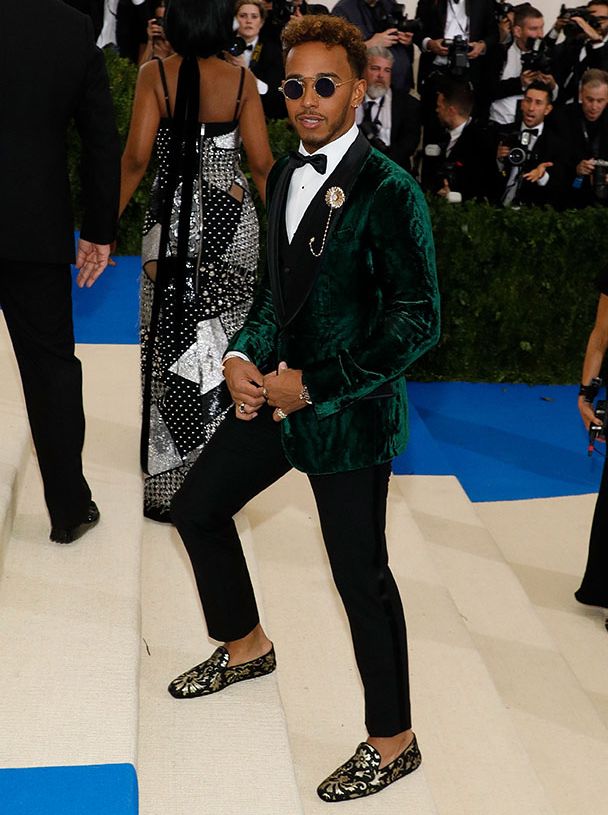 For most Formula One drivers, the postrace routine is simple: Head home, eat, sleep, rest, repeat. "They wake up and breathe racing," Hamilton says. "But that's not what this is all about. You have to enjoy it."

Hamilton, Britain's richest sportsman, worth a reported $250 million, unapologetically finds enjoyment in million-dollar cars, a cherry-red private jet and homes in Monte Carlo and Colorado. He lives out of a suitcase 300 days a year, jet-setting here and there for the latest red carpet affair. Where other drivers do whatever's asked to please the F1 elite, Hamilton follows his own plan. There are shirtless, hey-look-at-my-chiseled-abs selfies on Instagram. His own personal logo, à la Jordan, Tiger or Messi. He dated Nicole Scherzinger of the Pussycat Dolls. And it's perfectly normal to spot Beyonce, Bieber or a Kardashian in the F1 paddock cheering his No. 44 Mercedes.

Last year F1 instructed him not to Snapchat at the track. He still did, using rabbit and fox filters on himself and another driver. It didn't go over well with the British media, and Hamilton walked out of a news conference after suggesting everyone lighten up. You also don't make friends by racking up 31 victories in the past three seasons while other active drivers have won eight combined.

In the final race of 2016, teammate Nico Rosberg needed only to finish third to win the championship. Hamilton led, but with Rosberg in second, he defied Mercedes and slowed to let the rest of the field gain on the leaders. His gamble didn't pay off. Hamilton won the race, Rosberg the title. "I like to smile, laugh and have a good time," he says. "Having said that, am I stubborn? Hell motherf---ing yeah. Do I hate losing? Hell motherf---ing yeah. People say I finished second and I should be happy? F--- no. I trained my ass off to be first. Not second, first. And sometimes people forget that."

"He's judged based not on what he does but on people's expectations of what he should do," Mercedes communications director Bradley Lord says. "He's a square peg trying to fit in a round hole. When he gives up and says he doesn't care about fitting in that hole anymore, that winds people up."

Two days after the Met Gala, in the basement of a muay thai gym in New York, Hamilton lies on the blue canvas of a boxing ring, staring at the ceiling as sweat slaloms down his cheeks. He's halfway through a 90-minute martial arts workout. "Apparently my heart rate has a limit," he cracks.

During his set of 200 situps, a group of kids shows up for after-school karate. That was him in Stevenage, England, in the 1990s, the shy kid picked on in school who asked Dad if he could try karate. Hamilton climbed to black belt before quitting for racing. "I wish I'd never stopped," he says. "It was great for the mind as well as the body."

Muay thai is the same. It builds mental toughness and strengthens his core without adding muscle. He has dedicated himself to dropping weight in recent years-one more advantage. On this day, there are 100 knuckle pushups, jumping jacks with 20-pound weights, 10 minutes of knee and shin kicks into a heavy bag. By the time he actually climbs into the ring to spar, he's spent.

At the same time on the other side of the Atlantic, Hamilton's Mercedes team is at the factory in England upgrading the car it will bring to Barcelona for the Spanish Grand Prix. Everyone wants to avoid a disaster like Sochi, where Hamilton finished fourth, more than 36 seconds behind the race winner, Mercedes teammate Valtteri Bottas.

For Hamilton, the key is getting away. In the two weeks between races, he will fly from Sochi to New York to Los Angeles to London and then on to Barcelona. His team actively encourages it. "The minute you put him in a box and try to squeeze him into a framework of obligations, his performance is going to suffer," Mercedes F1 boss Toto Wolff says. "This is what happened at McLaren. How he's set up, he wants to break free. Our aim is to help him perform well."
---
On the sun-filled Thursday afternoon before the Spanish Grand Prix near Barcelona, a herd of fans stretches 10 deep, pressing against a metal barrier, arms and selfie sticks fully extended. In a span of 20 minutes, Hamilton signs his name more than 150 times. He poses for some 30 selfies. Each step back to the Mercedes garage, there is someone waiting-fans, paramedics, volunteers, security officials, even journalists. They walk up next to Hamilton, stick their camera in his face, lean in and snap. It's the same at every track, 20 times a year. In Austin a few years ago, one female fan fainted after meeting Hamilton.
"I don't get it," Hamilton says. "When I meet people and they are starstruck with me, I find it weird. Of course I've met people I've admired, like Nelson Mandela, but not to the point of screaming and passing out."
An hour after the autograph session, Hamilton and other F1 drivers are back on the track, posing for a picture with a group of kids before a go-kart race. For most of the drivers, it's a hi-and-bye photo op. Hamilton stays for almost 30 minutes, shooting videos on his phone while high-fiving every single kid. One boy walking by trips over Hamilton's feet. The driver sticks his arm out and catches the kid. When the go-karts pull away, the smell of gasoline fills the air. "I miss that smell," Hamilton says.
Karting is where his story began, with Anthony Hamilton working multiple jobs, emptying his savings and taking out a second mortgage to help his son chase F1 dreams. It's a story Hamilton says mirrors that of the Jamaican bobsled team and the movie Cool Runnings.
"When they pull out that s--- bobsled and everyone stops and says 'What the hell?' I swear on my life when my dad and I showed up, everyone stopped and looked at us just like that," Hamilton says. "And when my dad had to go around to find sponsorships and ask people if they would like to sponsor the first black F1 driver, I'm not sure they laughed like in Cool Runnings, but certainly not many people supported us."
Those were the last days when life was normal. By age 13, Hamilton was part of McLaren's young driver development program. At age 22, Hamilton started his first F1 race. He won four races as a rookie, finishing second overall, then followed that up with five more victories and his first championship in 2008.
But inside he felt like a robot. Hamilton says McLaren and his father instructed him on everything from what to wear to what to say. He didn't even have control of his own bank account. "I won races, but there was this chained kind of feeling. Like when you're old enough to move out but you're still living at home and feel stuck," he says.
That's why he decided to leave McLaren and no longer work with his dad, a decision he says was one of the toughest of his life.
"It was like my last step of independence as a man," he says. "Mercedes wanted to grow. I was upfront with them: 'This is who I am. This is who you are buying.' And they already knew. They embraced it."
---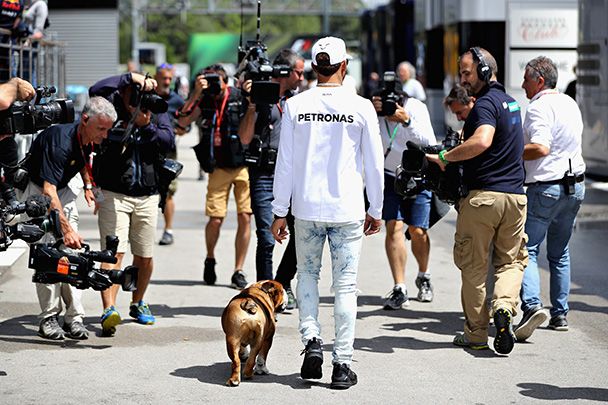 By Thursday night, three days before the Spanish Grand Prix, the hospitality suite has largely emptied save for Hamilton and his closest confidant, a bulldog named Roscoe. On the same hardwood floor where the chairman of Mercedes will stand in 48 hours, Roscoe chases an empty plastic water bottle, slamming into a row of chairs. Hamilton laughs. He owns two bulldogs, bringing them everywhere he can.
"[The dogs] don't care if I win or lose," he says. "They are so pure. In my world, everyone always smiles. You don't know who means it. You never wonder with them."
After a quiet dinner of grilled salmon, Hamilton pulls out his phone. When Hamilton's hands aren't wrapped around a steering wheel, they are almost always holding his phone. Hamilton points to his screen saver, a portrait of a beautiful woman.
"This is my auntie," Hamilton says. "She's with me every day."
Hamilton explains that his aunt Diane died five years ago after a short battle with cancer. The day before she died, she told her nephew she couldn't believe she had run out of time. There was so much more she wanted to do. "She asked me to promise her not to waste any time, to live every day like it could be your last. And I've taken that more than any lesson I've ever had," he says.
In Hamilton's day job, his world flies by at 200 mph. As impossible as it might be, he tries to keep the same pace off the track. "No one gets to the end and wishes they had more money," he says. "When my time comes, I want to say, 'S---, I had a good life. I did everything I possibly could.' That means, when I'm here, I want to go do s---."
That means dominating the track on Sundays, no matter who's in the field. That means sandboarding in the United Arab Emirates or waging a tickle war with his niece and nephew. Or preening for the Met Gala. Hamilton says it's business, but it looks fun. So why does the man who strives for a judgment-free life, who cherishes the unconditional companionship of dogs, regularly find himself in one of the most superficial places on earth: the red carpet?
"I can't say I really have friends there. I have people who I know, but could I call them if everything fell apart in this world? Hell no," he says. "Not one single person who I think would be there for me. That's my boys in the bobsled. That's my family."
As Hamilton sees it, building relationships in the entertainment world sets the foundation for his life after racing, which he says will come in five to 10 years. He's already recorded several hip-hop tracks that he hasn't released publicly but has shared with close friends, as well as Drake, Kanye and Pharrell. The firm that handles his PR, Purple, also reps Adele and Alicia Keys.
"I refuse to let this be the be-all and end-all of my life," Hamilton says. "There is more for me. This is my side hobby. There are other things I'm great at and interested in. When I stop, it will just be the next chapter. But to do those things, I have to elevate myself beyond these walls. As excited as I am to race on Sundays and be in Formula One, I'm just as excited about what's beyond."
---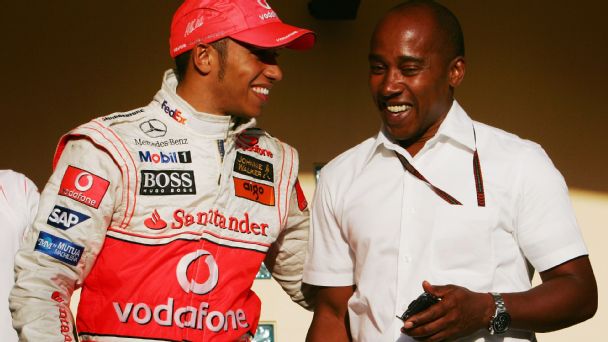 Before leaving his RV to head for the track on race morning, Hamilton kneels down and rubs Roscoe on the muzzle. "I'll see you later, buddy," he says. Having won the Spanish GP pole by one-twentieth of a second a day earlier gives him a huge advantage at a track where it's difficult to pass. But at the start of the race, Hamilton spins his tires. Before the first turn, Vettel's red Ferrari slips past.
After a tire change on Lap 38, Vettel exits the pits as Hamilton flies down the straightaway. Side by side, the two cars roar into the first turn, with both drivers refusing to give an inch. Hamilton's silver Mercedes briefly slides off the track. The Ferrari garage erupts. But racing on softer, faster tires, Hamilton knows he has the advantage. For the next seven laps, Hamilton magnetizes his car to Vettel's. On the first turn of Lap 44, Hamilton sees an opening. He cuts inside. There's nothing the German can do. Hamilton takes the lead.
For the next half hour, Hamilton's crew sits in the garage, nervously monitoring everything from tire wear to engine temperature. It all looks perfect; Vettel never has a chance. Hamilton artfully paints his car around the sun-drenched track for the next 22 laps. He takes the checkered flag, his 55th Formula One win, second most all time behind Michael Schumacher's 91. Hamilton parks his car and jumps off the front, pumping his fist. He runs to the stands, where German soccer star Mats Hummels, actor James Marsden and Marsden's girlfriend, British singer Edei, are cheering. It's a modest celeb turnout for Hamilton but to be expected with Monaco next on the calendar.
For the next two and a half hours, Hamilton doesn't stop. There are nearly 90 minutes of interviews, which don't begin until Hamilton uses the mirror on his reflective sunglasses to make sure his hat is straight and his face is sweat-free. After a change of clothes, there are more photos and the customary champagne war with his team. Finally, he retreats to the Mercedes suite. Someone brings a tray filled with a special cocktail concoction-vodka and the new grape-flavored Monster energy drink Hamilton helped create. Marsden marvels at how masterfully the energy drink masks the vodka. Hamilton limits himself to a sip, but he too is blown away.
"That's crazy," Hamilton says. "Seriously, how much vodka did you put in there? That could really f--- you up."
This is as crazy as the party gets. A day earlier, there were plans to go to London, New York for a day and then back to London before returning home to Monaco. But Hamilton is exhausted. He can't remember the last time a race took this much out of him-he reportedly lost almost 5 pounds during the race. The man who swore his energy was endless has somehow emptied his tank. He just wants to go home, to his own couch, his own bed. Once there, he'll take Roscoe for a walk on the beach. Order some carryout from his favorite sushi place. And pop in a movie.
"There are no parties tonight," he says. "This is it. I'm going home. I'm going to sleep for two days. And then it's time to get ready for Monaco. Now that will be a party."
Off the track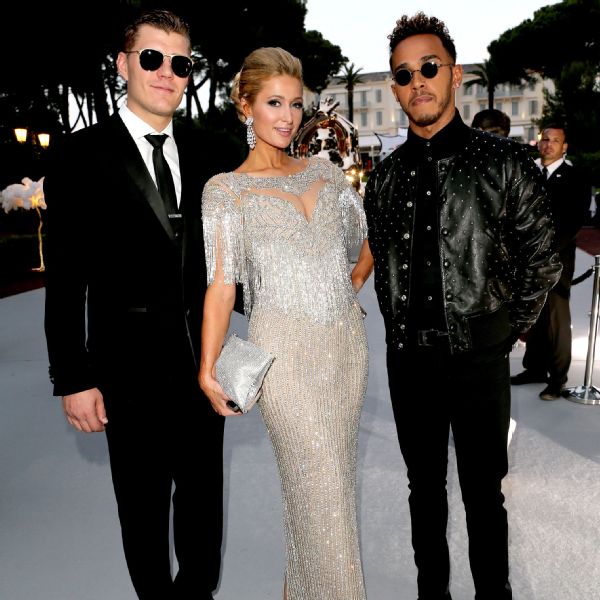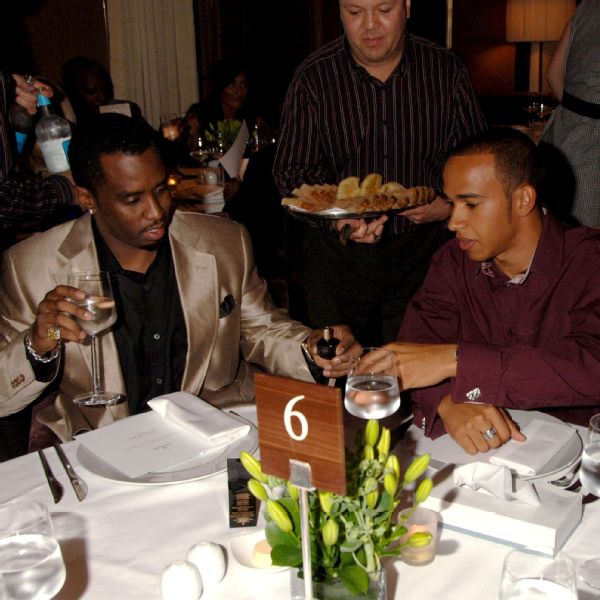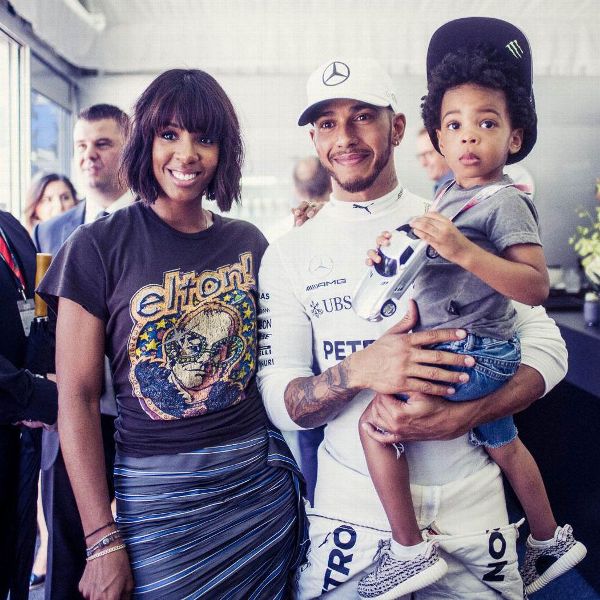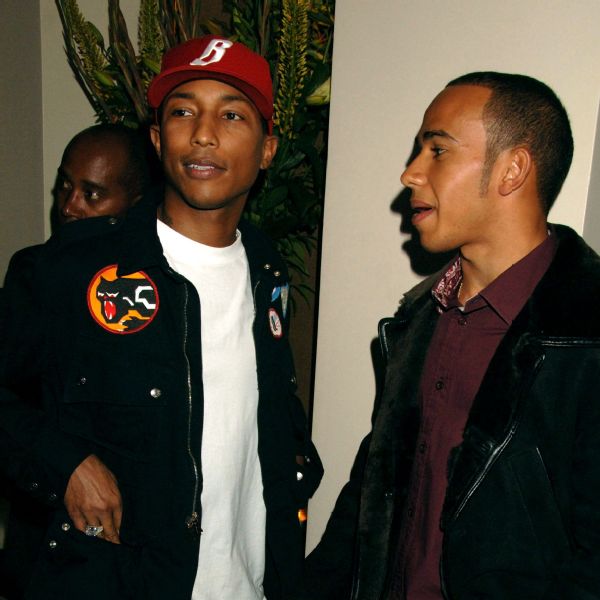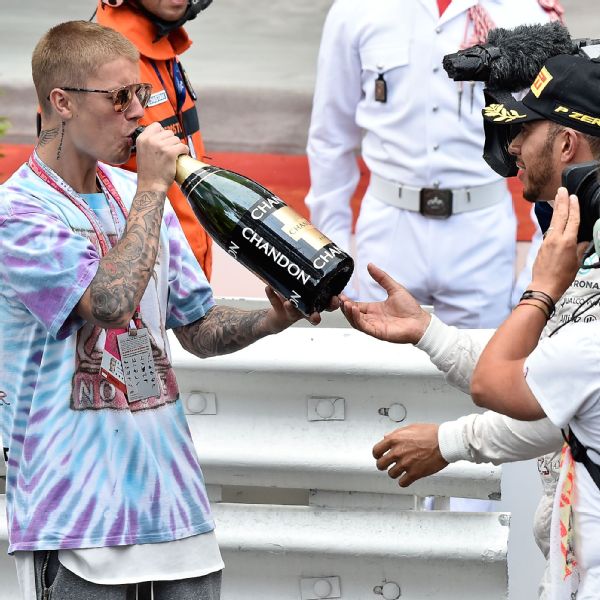 Wayne DrehsDrehs is a senior writer for ESPN.