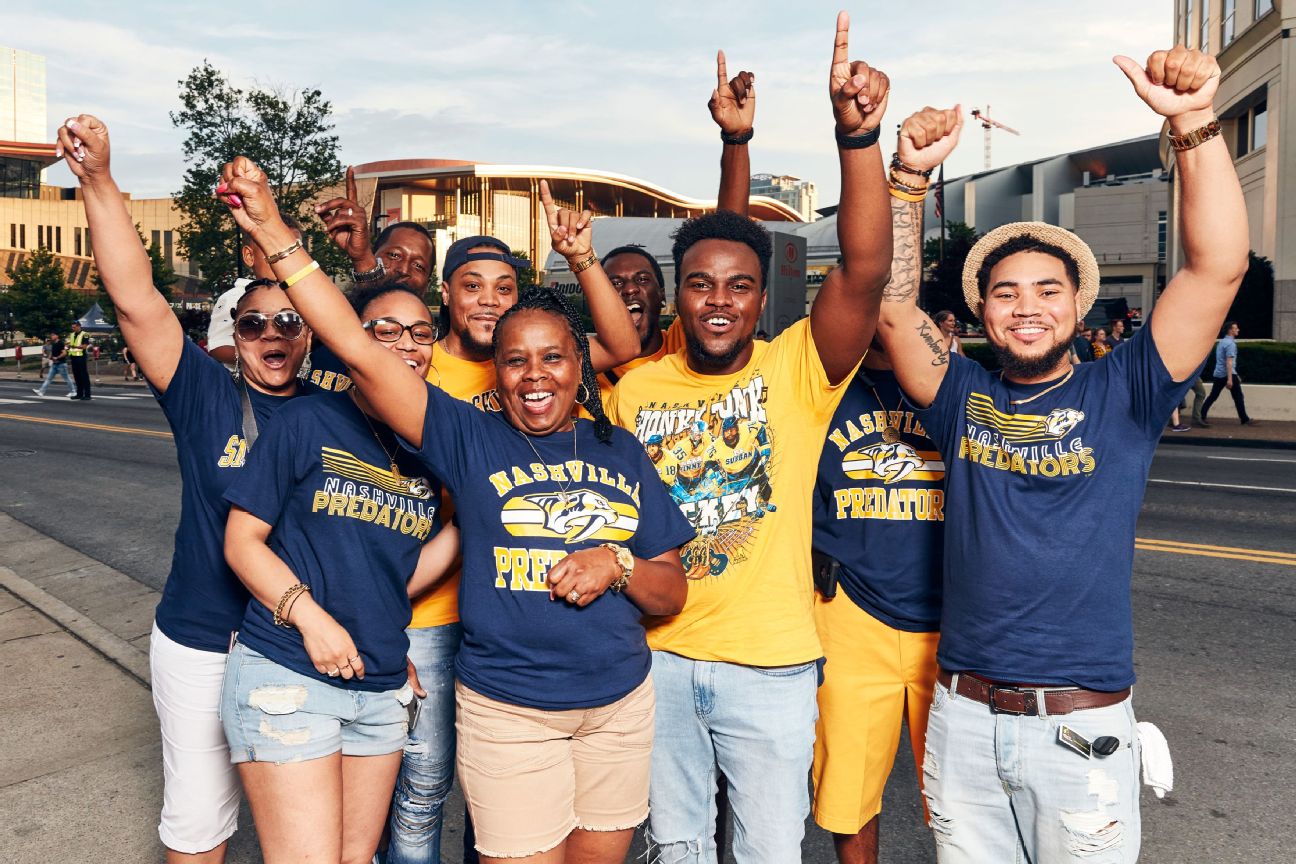 Hockey Pucks and Honky-Tonk
The Predators' first Stanley Cup Final appearance elicited a hearty, heartfelt showing of hometown pride from fans in Nashville, where hockey has become the hottest act.
Nashville is home to the Grand Ole Opry and the Country Music Hall of Fame, but these days fans in Music City are paying more attention to the action on center ice than at center stage.
The Predators -- who are facing off against the defending champion Pittsburgh Penguins in Nashville's first-ever Stanley Cup Final appearance -- play in the heart of the city's famed honky-tonk district, where hometown fans celebrated the team's first show on the NHL's grandest stage in signature country style.
The party began on the plaza outside Bridgestone Arena well before Game 1 and reached a fever pitch as Nashville hosted Game 3. An estimated 50,000 fans turned out to cheer on their team on Lower Broadway, where folks set up chairs in the streets and sidewalks to watch the action on big screens outside the arena. We captured some of the excitement as the fans turned out in full force -- and vintage Nashville style.