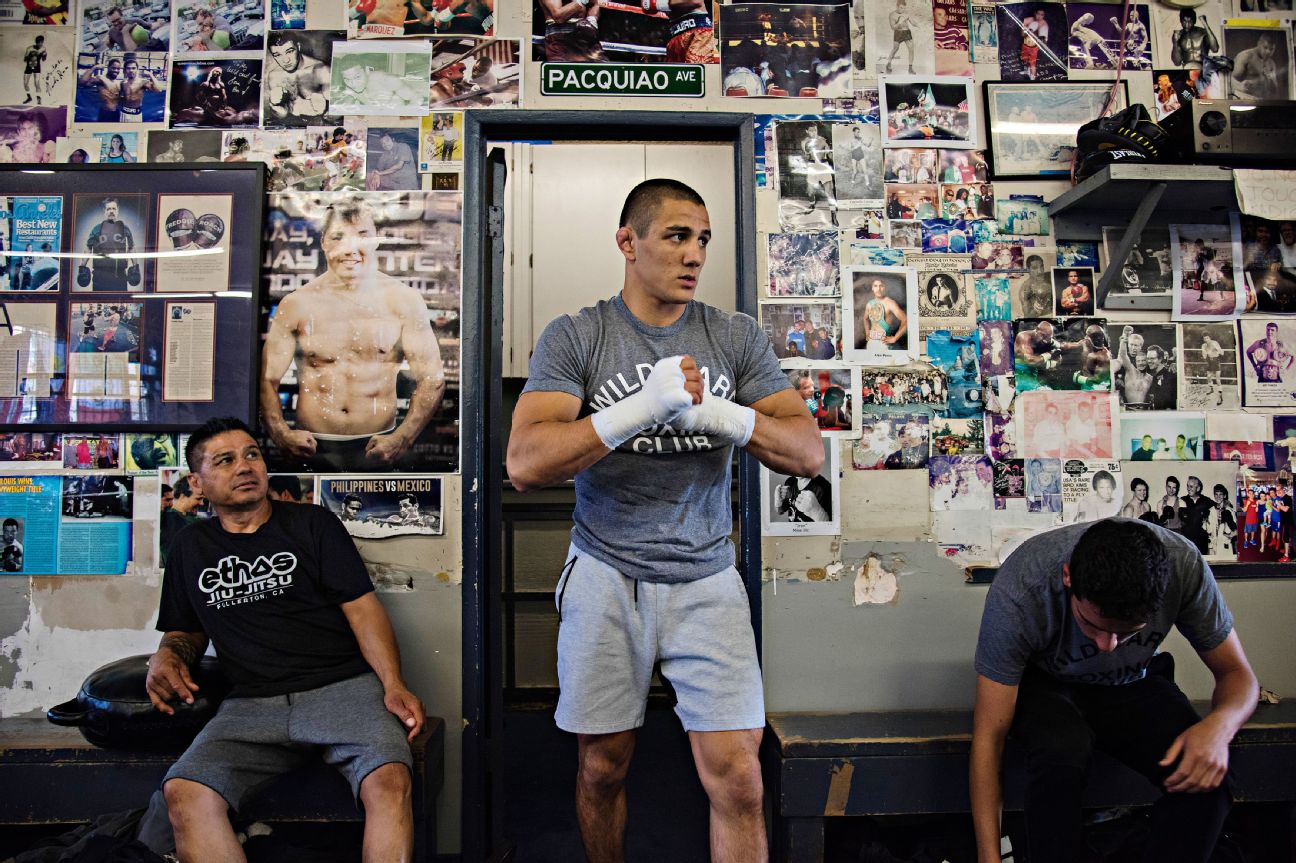 Natural Born Fighter
Aaron Pico has been training for his debut since he signed with Bellator at the age of 17. The former wrestler is ready to rise as the next superstar of MMA.
Bellator MMA is offering just its second pay-per-view event in history on Saturday -- and it all starts with the professional debut of a highly touted prospect named Aaron Pico.
Pico is a wrestling phenom out of Los Angeles who narrowly missed making the 2016 U.S. Olympic wrestling team at age 20. He's been signed to Bellator since November 2014, under a special developmental contract.
There are many pitfalls in the sport of mixed martial arts, and no prospect is ever a guarantee -- but it's safe to say that keen observers will be watching Pico very closely when he takes on lightweight Zach Freeman this weekend at Madison Square Garden.
"This is the No. 1 prospect in the history of MMA," said Chael Sonnen, who will headline Bellator: NYC opposite Wanderlei Silva. "I have never seen a guy come in more coveted, more praise around him, more pressure put on him and more anticipation than Aaron Pico. I truly believe not only will he take over the division, he will become the face of the company and the face of the industry."
Pico has basically been training his entire life for this moment, but fight preparations have significantly ratcheted up since the 2016 Olympic wrestling trials and after recovering from a knee injury suffered last year.
Is this truly the greatest prospect in the history of the sport? Pico is certainly training like it. Now, will he perform like it?