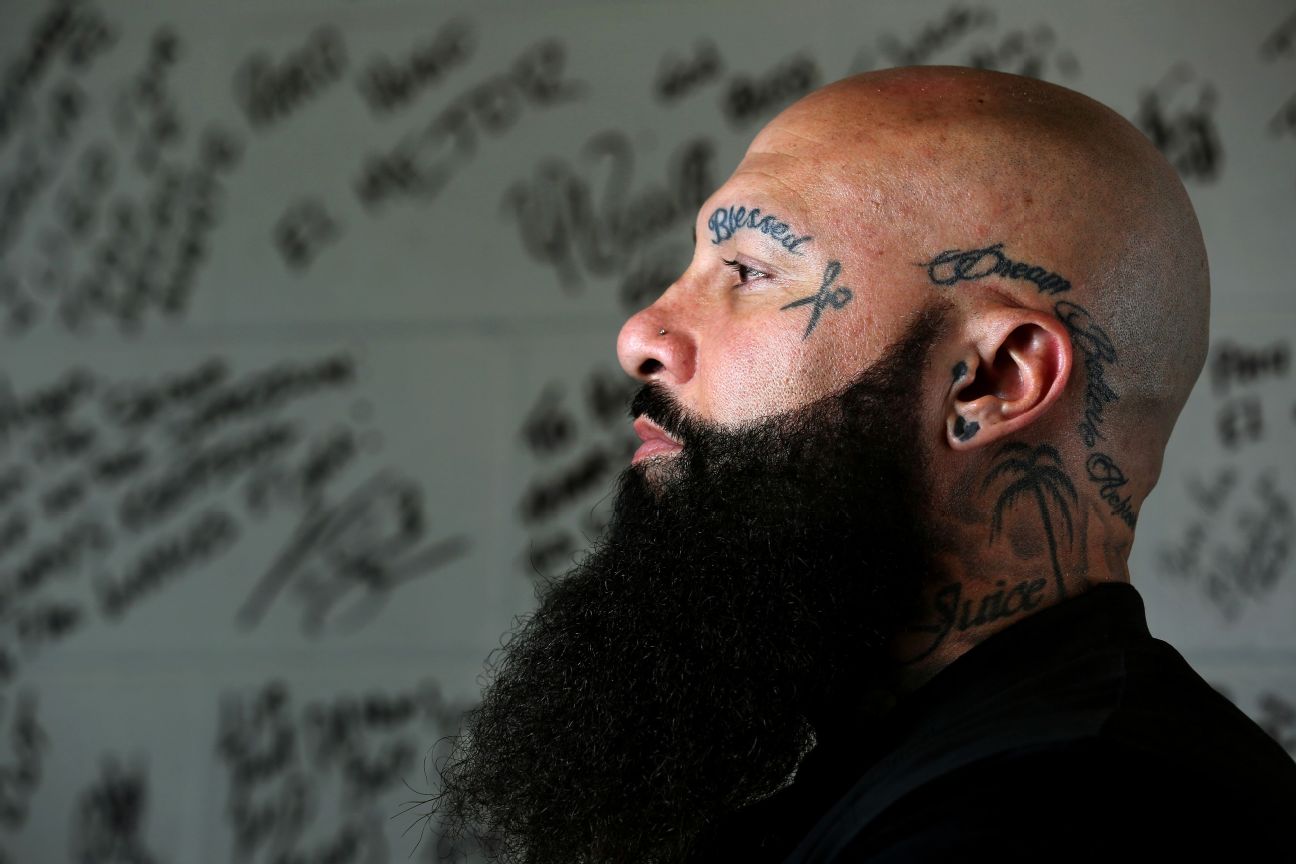 The Marlin Clipper
From his utility room to The Show: In-house barber Hugo "Juice" Tandron gives the Miami Marlins a home-field advantage one head at a time.
In the depths of Marlins Park, down the hall from the team's clubhouse, sits Headz Up, the only pro barbershop in an MLB stadium.

This one-chair joint, run by Hugo "Juice" Tandron, is strictly a players-only experience. With the late Jose Fernandez's No. 16 on his vest, Juice opens his doors for nearly every home game and takes only what he is offered. "As little as $5 and as much as $10,000," he says. (And, oh, Dontrelle Willis once gave him a '74 Chevy Caprice convertible.) Visiting players sit down, too: Bryce Harper swears by him; Mike Trout has come by; and others fly him to their cities for cuts.

Tandron became baseball's barber to the stars by chance. Introduced to Gary Sheffield in 1993 by mutual friends, he cut Sheffield's hair in the utility room at his house and impressed the outfielder so much that the Marlins started calling him to do cuts in the clubhouse.

For Tandron, a Miami native who owns another Headz Up in town, it's surreal: "I feel like I'm really dreaming." It's why Tandron has a tattoo that says "Blessed" over his left eyebrow. Here's a closer look at how Juice keeps it high and tight.