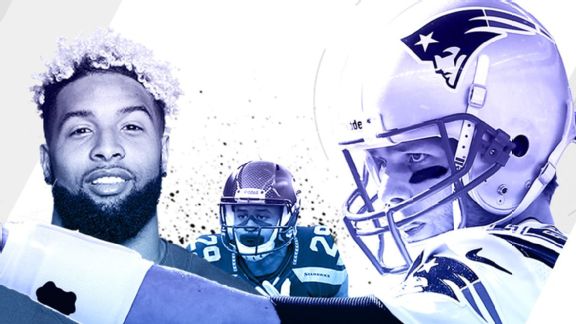 The perfect NFL roster
No NFL team is flawless -- until now. We narrowed down the 1,696-player pool to build the best possible 53-man roster, all while staying under the $167 million salary cap.
No NFL team is flawless -- until now. We narrowed down the 1,696-player pool to build the best possible 53-man roster, all while staying under the $167 million salary cap.
Past versions of this column featured a multitude of stars on rookie contracts, but this year's team will have a few new rules to up the difficulty and build a more realistic team.
1. Team restraints. We'll need to find at least one player -- but no more than three players -- from each of the 32 NFL teams.
2. A limit on rookie deals. Last year's playoff teams had an average of five players from the 2014 draft, six from the 2015 draft and nine from the 2016 draft. So will our team. We'll also have four undrafted free agents who have yet to hit unrestricted free agency.
3. Rookies! Our team will have seven rookies, with one player taken from each round of this year's draft. The remaining 22 players will have to be veterans who are not on their first contract.
4. Special teams. As tempting as it is to fill a team with big-play threats and situational contributors, real teams fill out the back of their roster with players who contribute on special teams. Our team will do the same.
And lastly, a word about scheme: We're going to build an offense that fits within Josh McDaniels' system in New England, meaning we want versatile receivers and running backs who can create mismatches in the passing game. Our defense will be similar to Jim Schwartz's units, most recently in Philadelphia, that generate pressure with the front four and drop seven into coverage. We're less concerned with our cornerbacks being tall and more with them being fast and having the ability to play all over the field. We're also going to win a lot of football games.
Offense
Quarterback
Tom Brady and Dak Prescott likely represent the best bargains on veteran and rookie contracts, respectively, in the league. They also ranked 1-2 in interception rate last year, finishing under 1 percent. It's tempting to choose Jimmy Garoppolo and his $1.1 million cap hit as the third quarterback, but with only three Patriots allowed on the roster, we can place other New England contributors elsewhere in more meaningful roles. Case Keenum has posted an 89 ANY/A+ over his career, which is roughly equivalent to Mike Glennon and totally acceptable for a third quarterback.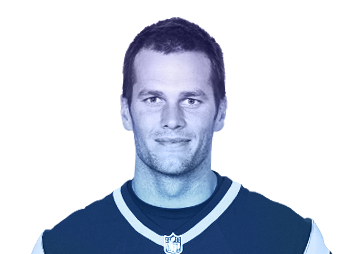 Tom Brady NE
$14M
Vet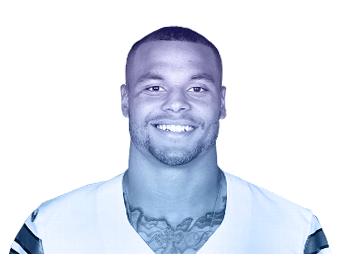 Dak Prescott DAL
$636K
Drafted 2016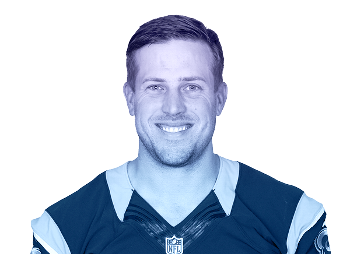 Case Keenum MIN
$1.91M
Vet
3 roster spots filled, 50 left
Running back
The only all-purpose back who compares to David Johnson is Le'Veon Bell, whose $12.1 million franchise tender all but disqualifies him for this team. Johnson will be the focus of the backfield, but he will get help. Riddick is a devastating receiver stretching linebackers on third down and in the red zone, while Ajayi simply runs those same defenders over. Richard posted Oakland's best DVOA last year and will be our return man. It's a bit of a surprise to have a rookie as the lone fullback, but Armah is going to be needed for only a few snaps per game.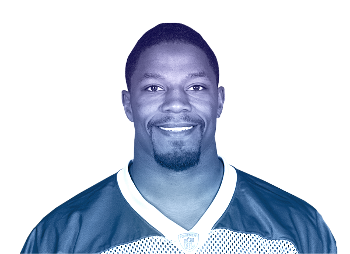 David Johnson ARI
$800K
Drafted 2015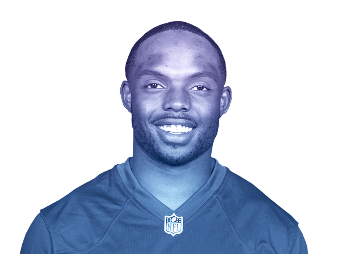 Theo Riddick DET
$2.4M
Vet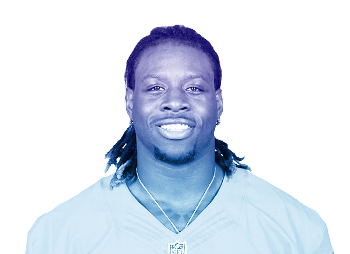 Jay Ajayi MIA
$670K
Drafted 2015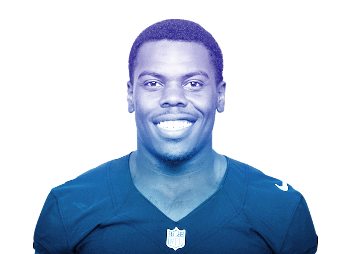 Jalen Richard OAK
$540K
Drafted 2016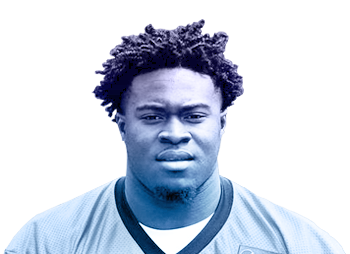 Alex Armah CAR
$505K
Drafted 2017
5 roster spots filled, 45 left
Wide receiver
We go three-deep with starting wideouts who can run the entire route tree while making the spectacular look mundane. Imagine lining Odell Beckham Jr., Amari Cooper and Michael Thomas in trips and daring teams to match up in man. With veteran wide receivers more expensive than ever, it's no coincidence that just one of our six wide receivers has made it to veteran free agency. (The lone exception, Jeremy Kerley, will serve as a useful slot target.) Tyrell Williams, who averaged 15.4 yards per catch last season, will be a big-play threat off the bench. And rookie Mack Hollins will fill in on special teams while he develops his receiving skills.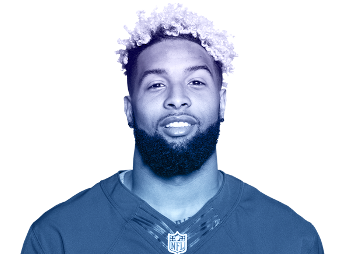 Odell Beckham Jr. NYG
$3.31M
Drafted 2014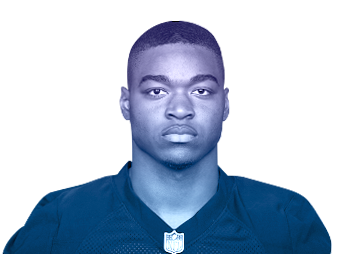 Amari Cooper OAK
$6.18M
Drafted 2015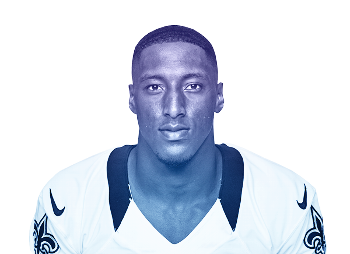 Michael Thomas NO
$1.2M
Drafted 2016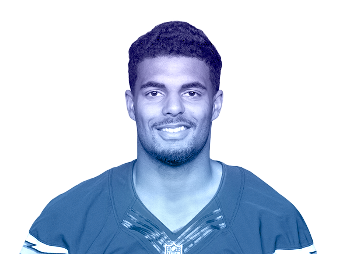 Tyrell Williams LAC
$615K
UDFA
Jeremy Kerley SF
$2.02M
Vet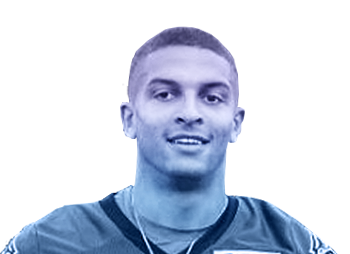 Mack Hollins PHI
$624K
Drafted 2017
6 roster spots filled, 39 left
Tight end
Let's reunite Patriots past and present, as all three of our tight ends have spent time in New England during their careers. Rob Gronkowski is a perennial injury risk, but nobody comes close to matching his combination of blocking and pure receiving ability, and he has only the league's eighth-highest cap hit among tight ends this season. After Martellus Bennett struggled with an ankle injury last year and failed to form that dream combination with Gronkowski people expected, it's easy to forget that he's one of the best two-way tight ends in the league when healthy. They're each an injury risk, but outside of Jason Witten, so is every other tight end in football.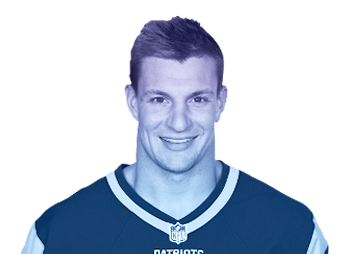 Rob Gronkowski NE
$6.75M
Vet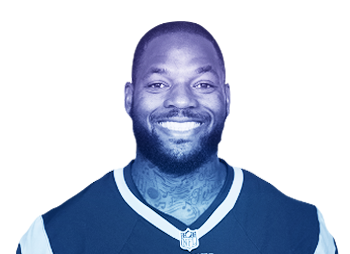 Martellus Bennett GB
$3.85M
Vet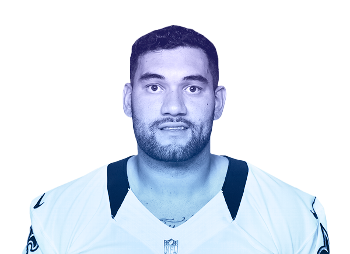 Michael Hoomanawanui NO
$1.93M
Vet
3 roster spots filled, 36 left
Offensive line
Versatility and athleticism are the buzzwords here. Our two interior linemen, Zack Martin and Brandon Scherff, spent time in college as tackles and are more than capable of getting out on the edge for screens. Taylor Lewan is among the best run-blocking left tackles in the game, and Mitchell Schwartz might be the league's top pass-blocking right tackle. It's true for our reserves, too; Laremy Tunsil excelled at guard last year before his upcoming move to left tackle, while Cody Whitehair played all across the line at Kansas State and impressed at center for the Bears as a rookie.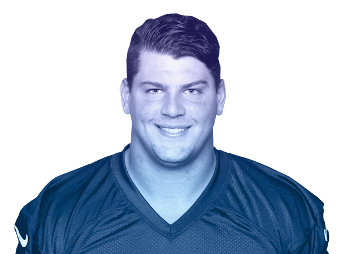 T Taylor Lewan TEN
$3.65M
Drafted 2014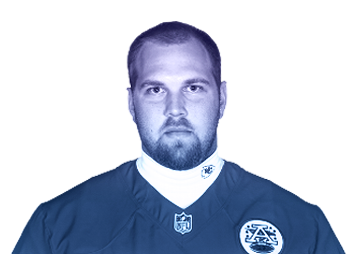 T Mitchell Schwartz KC
$6.9M
Vet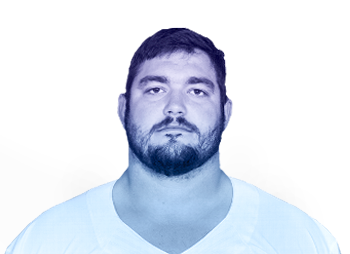 G Zack Martin DAL
$2.85M
Drafted 2014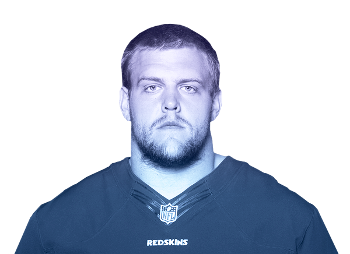 G Brandon Scherff WAS
$5.79M
Drafted 2015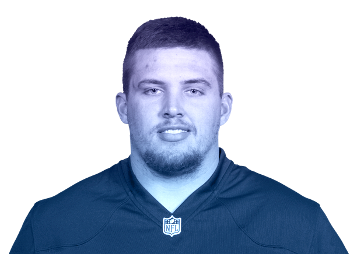 C Weston Richburg NYG
$1.55M
Drafted 2014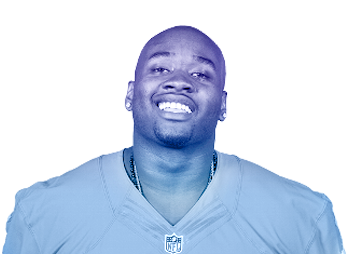 T Laremy Tunsil MIA
$2.83M
Drafted 2016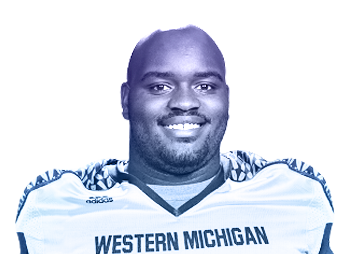 G Taylor Moton CAR
$756K
Drafted 2017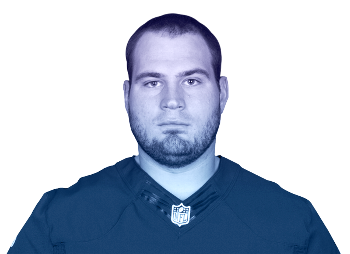 C Cody Whitehair CHI
$960K
Drafted 2016
8 roster spots filled, 28 left
OFFENSIVE SPENDING BREAKDOWN
Our offense accounts for 44.3 percent of the overall team spending, which is well below the league average of 50.3 percent and would rank ahead of only the Jets and Texans. But that's a conscious choice, given how expensive quarterbacks can get and how the cost of playmakers and offensive linemen has risen in free agency. Just four of our starters on offense are on veteran contracts, and two of those players (Brady and Gronkowski) are unquestionably on deals they would take only to stay with the Patriots.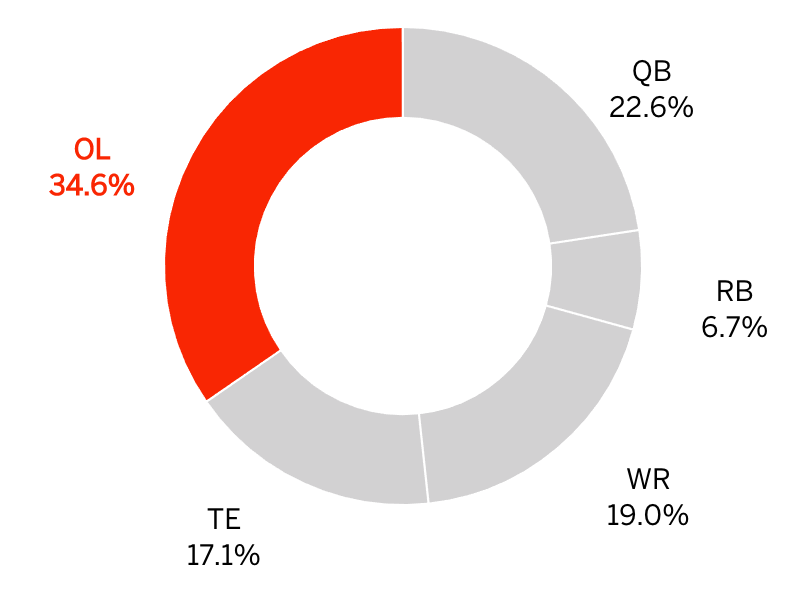 Defense
Defensive end
J.J. Watt has the highest cap hit on our roster, but we'll make room for a once-in-a-generation talent. If Watt isn't the same after back surgery, we should be just fine on the edge. Danielle Hunter and Joey Bosa ranked second and third, respectively, in snap-adjusted sack rate behind Vic Beasley. They were each more productive in terms of knocking down the opposing quarterback and holding up against the run, which is why they pipped Beasley for a spot on this roster. Yannick Ngakoue outplayed former third overall pick Dante Fowler Jr. last season in Jacksonville and deserves to keep his starting job across from Calais Campbell.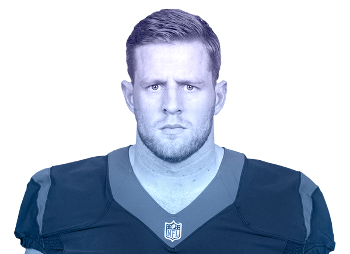 J.J. Watt HOU
$14.1M
Vet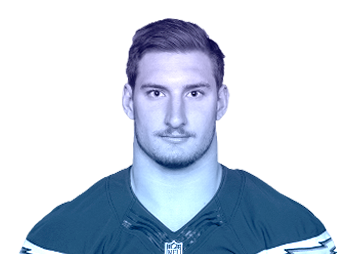 Joey Bosa LAC
$5.88M
Drafted 2016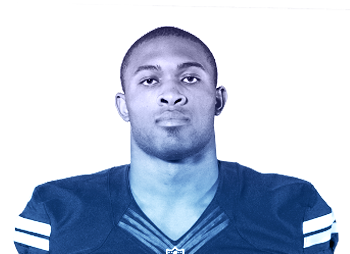 Danielle Hunter MIN
$793K
Drafted 2015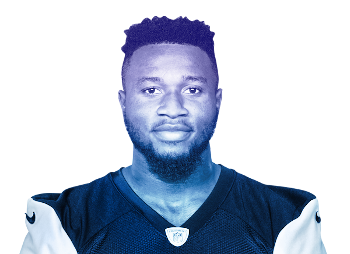 Yannick Ngakoue JAC
$819K
Drafted 2016
4 roster spots filled, 24 left
Defensive tackle
I'm just so excited at the idea of putting Aaron Donald and Watt next to each other on the same line and daring opposing linemen to block them without holding. I think we can line them up in the A-gaps on either side of the center and force false starts on demand. Tom Johnson, one of just 11 players with 20 or more knockdowns in each of the past two seasons, will back up Donald. Brandon Williams will be our 1-technique tackle and designated run-stuffer, with longtime Bengals tackle Pat Sims coming in as our final big body on the interior.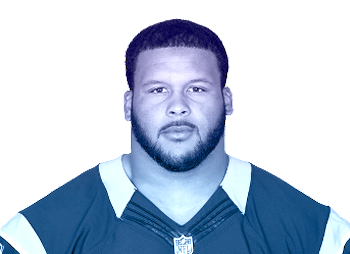 Aaron Donald LAR
$3.25M
Drafted 2014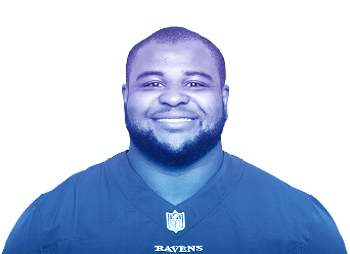 Brandon Williams BAL
$6M
Vet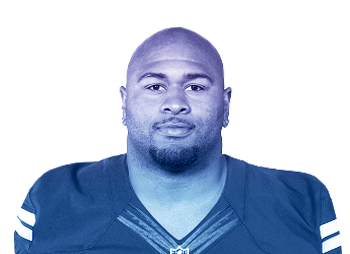 Tom Johnson MIN
$2.35M
Vet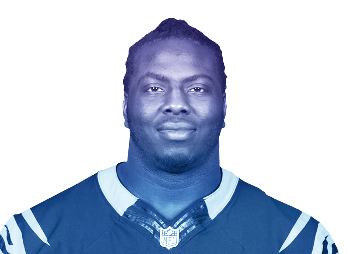 Pat Sims CIN
$1.1M
Vet
4 roster spots filled, 20 left
Linebacker
We're gonna play a lot with five defensive backs on the field, so our two starting linebackers need to be stout in coverage. Our pair of NFC South 'backers fits the bill, as both Deion Jones and Lavonte David have the range to fly around the field and don't miss many tackles against the run. Zach Brown was a surprise Pro Bowler as an inside linebacker in Buffalo last year, and when we need to bring a strongside linebacker onto the field, we'll make room for Lorenzo Alexander (who is converting to the position this year) or James Harrison, each of whom can help rush the quarterback, too.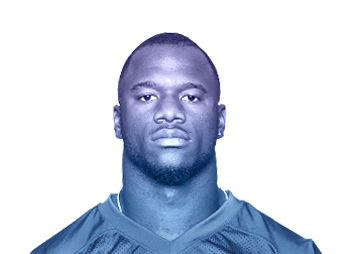 MLB Deion Jones ATL
$1.03M
Drafted 2016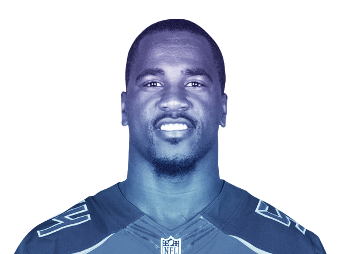 OLB Lavonte David TB
$6M
Vet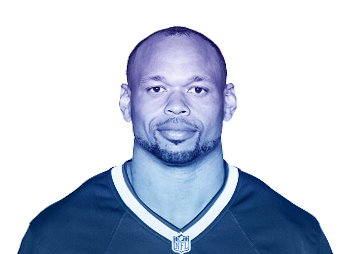 OLB Lorenzo Alexander BUF
$3M
Vet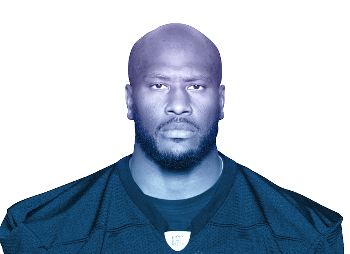 OLB James Harrison PIT
$1.95M
Vet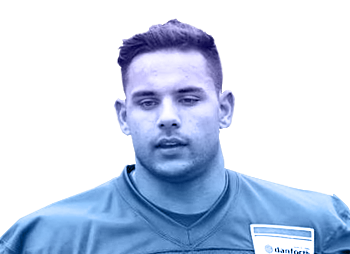 OLB Matt Milano BUF
$530K
Drafted 2017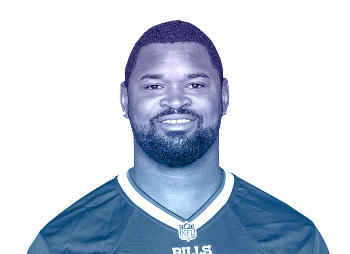 MLB Zach Brown WAS
$2.55M
Vet
6 roster spots filled, 14 left
Cornerback
Our three starting cornerbacks -- Chris Harris Jr., Malcolm Butler and Jalen Ramsey -- can all play on the outside or in the slot, and while they cost more than $19 million combined, that's a relative bargain for a trio of star cornerbacks in 2017. Harris and Butler hardly need any introduction, and Ramsey was as good during his rookie season as any debuting corner in recent memory. Jason McCourty is worth a flier as our fourth corner and as a possible convert to safety, while Eric Murray makes the cut after being one of the best special-teamers in football as a rookie. And if Pete Carroll thinks Shaquill Griffin is worth drafting in the third round, that's good enough for us.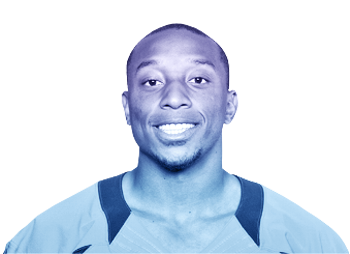 Chris Harris Jr. DEN
$9.87M
Vet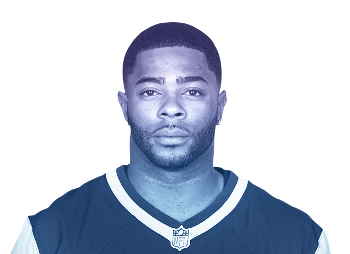 Malcolm Butler NE
$3.91M
UDFA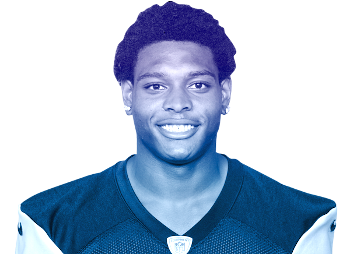 Jalen Ramsey JAC
$5.31M
Drafted 2016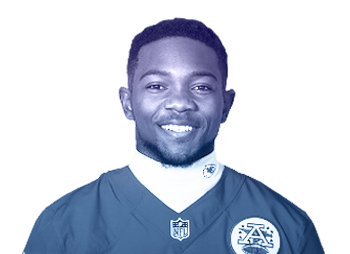 Eric Murray KC
$699K
Drafted 2016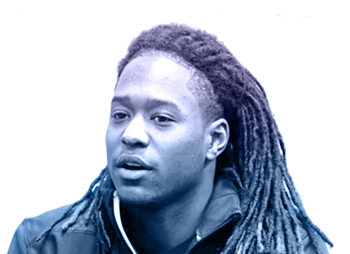 Shaquill Griffin SEA
$655K
Drafted 2017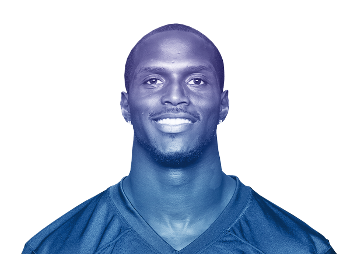 Jason McCourty CLE
$2.34M
Vet
6 roster spots filled, 8 left
Safety
If anybody manages to sneak behind the second level, Earl Thomas should be able to erase them from center field, where he's the most impactful and irreplaceable defensive back in all of football. Landon Collins might be a younger Kam Chancellor, trading a few big hits for better coverage skills and more playmaking ability. Malik Hooker is our lone 2017 first-round pick and a great athlete who will get time to develop before possibly ending up as Thomas' long-term replacement. We've got special-teams help here, too. The only team that's going to be able to throw on this pass defense might be us.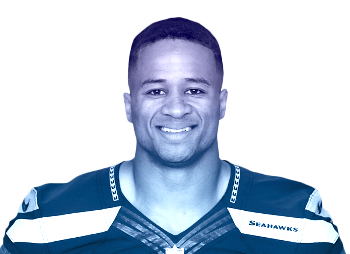 Earl Thomas SEA
$10.4M
Vet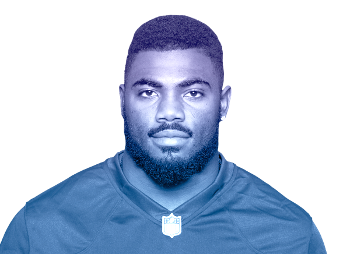 Landon Collins NYG
$1.67M
Drafted 2015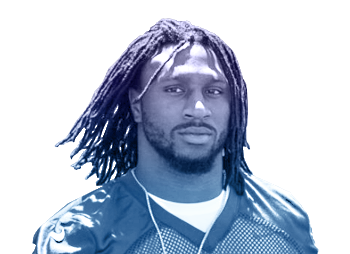 Malik Hooker IND
$2.29M
Drafted 2017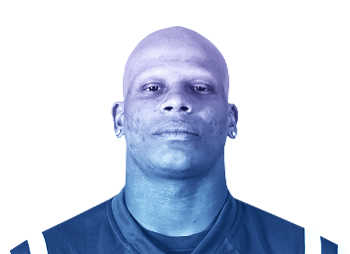 Rontez Miles NYJ
$615K
UDFA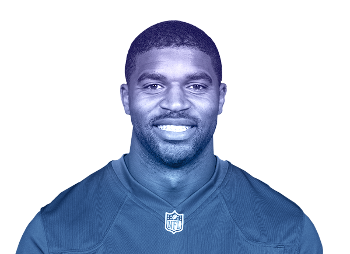 Don Carey DET
$1.16M
Vet
5 roster spots filled, 3 left
DEFENSIVE SPENDING BREAKDOWN
The NFL in 2017 is all about throwing the ball and stopping other teams from throwing the ball. That's why we've got Tom Brady on one side and a ton of money on the other. Our team ranks 12th in terms of percentage of cap space devoted to the defensive line and fifth in the secondary, with only the Seahawks, Broncos, Patriots and Giants devoting a bigger piece of the pie to their defensive backs. That's good company, and it's no coincidence we stole a defensive back off of each of their rosters.
Specialists
One place to put stock in analytics is on special teams, where the Browns were happy to draft Zane Gonzalez after he fell into their lap during the final round of this year's draft. While teams were likely concerned about picking another Roberto Aguayo, Gonzalez went five rounds later and has a far bigger leg than the Bucs' 2016 second-rounder, whom the team cut this past weekend. Johnny Hekker was the lead man on the league's best punt unit last year, one that lapped the league by 16 points of field position, per Football Outsiders. Morgan Cox has made the Pro Bowl each of the past two seasons, but you can insert your favorite long-snapper here.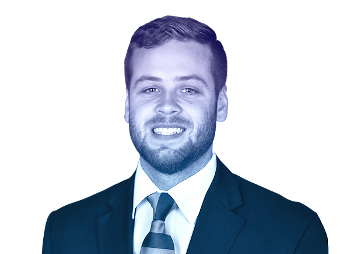 K Zane Gonzalez CLE
$487K
Drafted 2017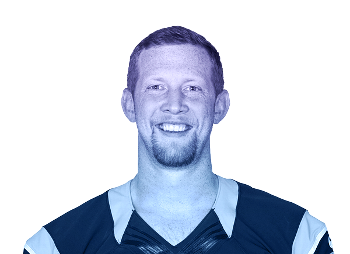 P Johnny Hekker LAR
$2.37M
Vet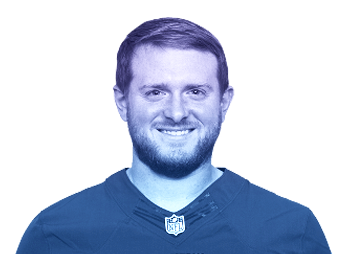 LS Morgan Cox BAL
$1.04M
Vet
3 roster spots filled, 0 left
SPECIAL-TEAMS PLAYERS
In addition to our specialists and Richard, who will be our primary return man, we've filled out the back of the roster with players who either were drafted with special teams in mind or played regularly on special teams for their pro teams last season. Guys like Murray and Miles are primarily on this roster for their kick and punt coverage ability, as opposed to their skill in pass coverage. It's easy to forget about players like them, but the league's best organizations never do.
Michael Hoomanawanui
TE
NO
Lorenzo Alexander
OLB
BUF
You'll be hard-pressed to find a single offense or defense capable of matching up with ours, let alone a roster that combines the two on both sides of the ball. We've taken a couple of big bets on players with recent traumatic injuries in Gronkowski and Watt, but we've got starter-quality depth at their respective positions, and they're the two most transcendent non-quarterbacks in the game. With the league moving to three-WR attacks on a more frequent basis, we're following suit, with three wideouts and five defensive backs in our starting lineup.
OFFENSE
QB

Tom Brady

You've heard of Tom Brady, right? The future Hall of Famer was arguably the best quarterback in football after returning from his four-game suspension last year and his $14 million cap hit ranks 21st in the league, meaning he'll cost as much as Mike Glennon in 2017. Mike Glennon!
RB

David Johnson

Arizona's star running back had 2,118 yards from scrimmage last year, more than Ezekiel Elliott (1,994) or Le'Veon Bell (1,884), while playing behind an injury-riddled offensive line. Johnson's cap hit is nearly $5 million less than Elliott's and more than $10 million short of Bell's franchise tag.
WR

Odell Beckham Jr.

Beckham may want to become the highest-paid player in football, but until he gets a new deal, the LSU product is an automatic pick for this team. The only wideouts to have topped Beckham's 35 receiving touchdowns through their first three seasons are Randy Moss, Jerry Rice and John Jefferson. Pretty good company.
WR

Amari Cooper

Derek Carr owes some of his new $125 million contract to Cooper, given how dramatically Carr has improved since Cooper showed up before the 2015 season. Over the past two years, Carr has posted a 55.6 QBR with Cooper on the field and a dreadful 22.4 QBR over 92 passes with Cooper on the bench.
WR

Michael Thomas

Rookies are supposed to be unreliable and prone to mental lapses, but Thomas arrived ready to go in 2016. Among the 45 receivers with 100 targets or more last season, Thomas' 76.7 percent catch rate ranked second overall, while his 1.7 percent drop rate was well below that group's average of 3.2 percent.
TE

Rob Gronkowski

You know about Gronk as a red-zone threat. The Patriots' star has caught a touchdown once every six passes during his pro career, the best rate for any post-merger receiver with 400 catches or more. Lost in the shuffle: He's also one of the league's best blocking tight ends, too.
T

Taylor Lewan

After struggling with indiscipline early in his career, Lewan has matured into one of the league's best two-way left tackles. With the Titans giving rookie right tackle Jack Conklin help on most snaps, Lewan was left on an island and allowed just 2.3 sacks all season per Football Outsiders.
T

Mitchell Schwartz

One of the few right tackles in the league capable of holding up against the likes of Khalil Mack and Von Miller, Schwartz is credited by STATS with a total of just four holding penalties during his five-year NFL career.
G

Zack Martin

An impactful guard from the moment he entered the league, Martin is the first offensive lineman since the 1970 AFL-NFL merger to make three Pro Bowls and receive two first-team All-Pro nods during his first three NFL seasons. He's about to become the highest-paid guard in football history.
G

Brandon Scherff

Like Martin, Scherff spent time in college as a tackle before moving inside as a pro, which gives our team excellent athleticism on the interior. The Iowa graduate -- in Leisure Studies! -- made his first Pro Bowl last season.
C

Weston Richburg

Richburg is often overshadowed by the presence of division-mate Travis Frederick, who will block his path to the Pro Bowl for years to come, but New York's pivot is nearly as good at a fraction of the cost. The 26-year-old was responsible for just two penalties last year.
DE

J.J. Watt

Here's how unreal Watt has been: His 195 quarterback knockdowns over the past five years is 72 hits ahead of second-placed Carlos Dunlap ... despite Watt missing virtually all of the 2016 season. There's no bigger defensive difference-maker in football than Watt, who would be a bargain at any price.
DE

Joey Bosa

Only Vic Beasley had more sacks from Week 5 on than Bosa, who became the first rookie since Von Miller and Aldon Smith in 2011 to generate 10 or more sacks during his debut campaign. Our team isn't concerned about the offset language in his deal.
DT

Aaron Donald

The Rams star led the league in quarterback knockdowns (31) last season and tied for the league lead in tackles for loss (17). Donald has recorded 28 sacks over his first three seasons, more than any defensive tackle over the past 30 years.
DT

Brandon Williams

The anchor of a Baltimore run defense that finished fourth in DVOA while allowing the league's fifth-fewest yards per carry last season, Williams hasn't missed a game since entering the starting lineup in 2014. He's moving to defensive end in Baltimore but will stick as our nose tackle next to Donald.
OLB

Lavonte David

David tied with Donald for a league-leading 17 tackles for loss, a remarkable total for an outside linebacker who rarely rushes the quarterback. The Nebraska product is proving to be the rangiest linebacker in football and a worthy successor in Tampa Bay to Hall of Famer Derrick Brooks.
MLB

Deion Jones

Atlanta's rookie middle linebacker came into his own during the playoffs as a playmaker and traffic director. Few inside 'backers have the speed to take a 90-yard interception to the house with Brandin Cooks on their heels, but the New Orleans native did just that in his first trip to the Superdome last September.
CB

Chris Harris Jr.

A former undrafted free agent, Harris has continued to improve since making the All-Rookie Team in 2011. The Kansas product finished as a first-team All-Pro for the first time in 2016, and his five-year, $42 million extension is one of the most team-friendly veteran contracts in football.
CB

Malcolm Butler

Another undrafted free agent, Butler has turned into far more than the cornerback who made that famous interception in Super Bowl XLIX. Bill Belichick has trusted Butler with more one-on-one assignments than any other corner over the past two years, and Butler has come through with flying colors. He'll get a massive raise in 2018.
CB

Jalen Ramsey

The 2016 fifth overall pick started all 16 games for a quietly impressive Jaguars defense, starting in the slot before swiftly transitioning into the top cornerback on the roster. There were hiccups, but even great cornerbacks are usually liabilities as rookies. Ramsey was no liability.
S

Earl Thomas

Richard Sherman & Co. allowed a 77.8 passer rating with Thomas on the field last season, which would have finished third best in the NFL. With Thomas sidelined, the Seahawks gave up a 99.5 passer rating, which would ranked 30th overall. He's the best safety in football.
S

Landon Collins

Nobody stuffed the stat sheet in 2016 like Collins, who ranked second in the league in tackles (100), while also totaling 4 sacks, 5 quarterback hits, 9 tackles for loss, 5 interceptions and 13 tackles for loss. With Thomas in center field, the Alabama product is free to attack the line of scrimmage. Lucky us.