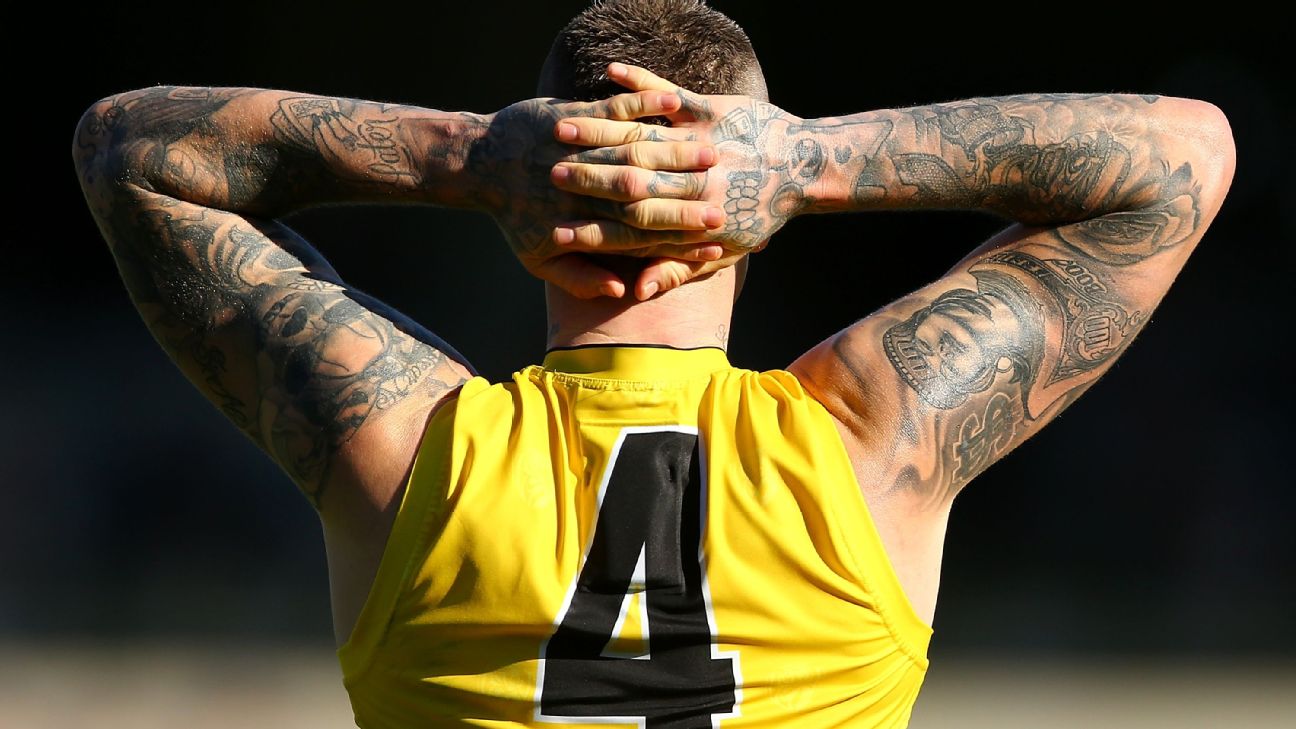 Footy Forensics: How important is finals experience?
Start dreaming big Power and Tiger fans, the stats suggest finals experience is less important than people often assume.
With September looming, we're about to start hearing a lot more about finals experience. According to conventional wisdom, teams with the most finals under their belts will have a big advantage when it comes to the intense, high-profile September stage. But the stats suggest conventional wisdom is wrong, and fans of clubs without a lot of finals experience shouldn't panic.
Which teams are most experienced?
If finals experience mattered, Richmond fans would have cause for concern. Between them, only 13 of the 22 players who took the field for the Tigers in Round 23 have played in a final before, for a total of 34 games of finals experience between them. That's easily the lowest of any team in the top eight, with Port Adelaide and Essendon the next least experienced.
Sydney have the most experience, with 19 of their players having taken the field in a final before, for a total of 220 games of experience. These figures include all finals played by a team's players - for example, Lance Franklin's finals for Hawthorn count towards the Swans' total.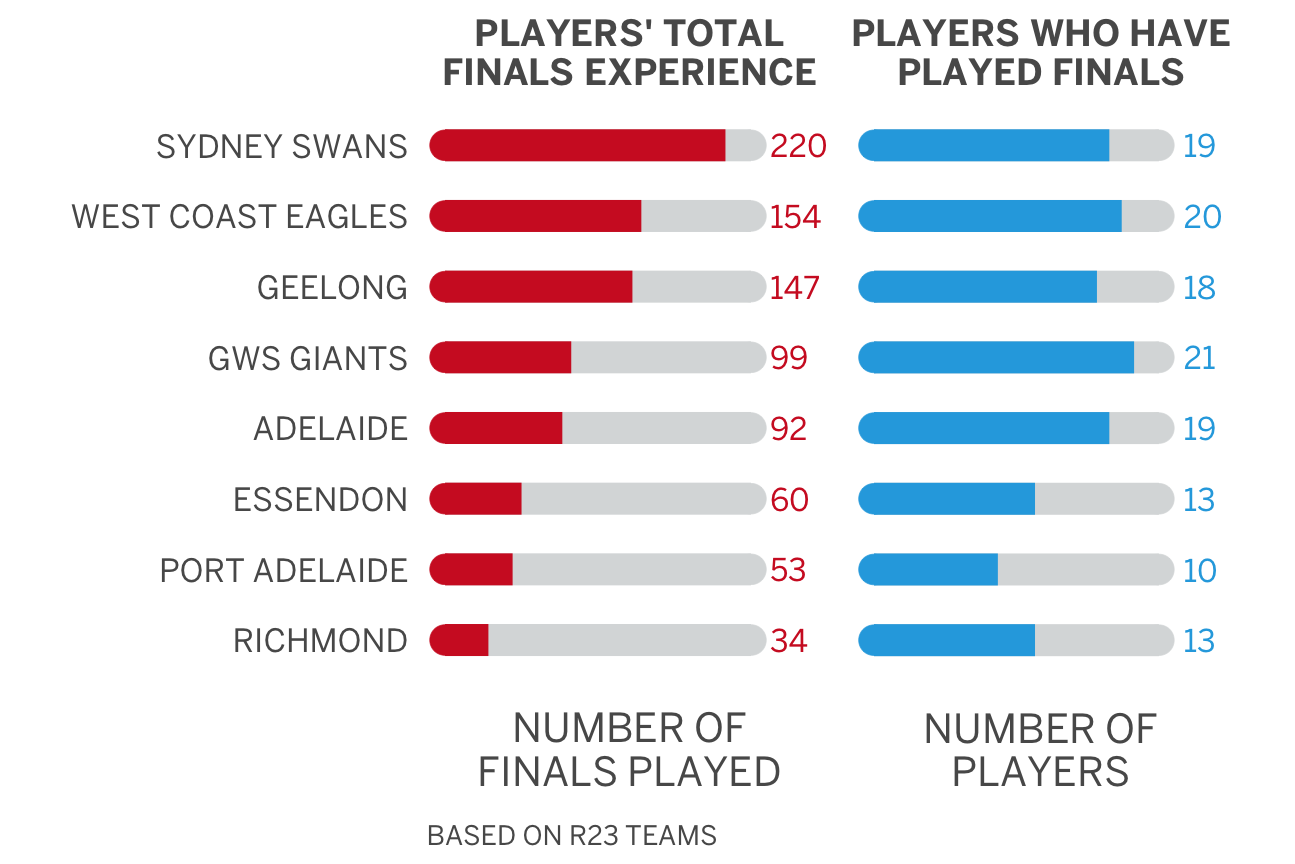 Ideally, we'd measure teams' experience based on the actual sides that will take the field in the first week of finals. But, lacking a crystal ball, it's tricky to figure that out. Adelaide's figure will likely go up a little - if Daniel Talia, Taylor Walker and Hugh Greenwood return for Kyle Hartigan, Paul Seedsman and Wayne Milera, for example, then a net seven games of finals experience will be added to their total. Similarly, Joel Selwood's 23 finals will add to Geelong's total if he returns.
Does finals experience matter?
The Western Bulldogs outfit that took the field against West Coast for the second elimination final last year had played only 56 finals between them. They were less experienced than the Eagles, Hawks and Swans teams they steamrolled on their way to the flag - GWS was the only opponent the Bulldogs faced that had less finals experience. The Bulldogs' experience in 2016 certainly demonstrates that inexperienced teams can triumph in September.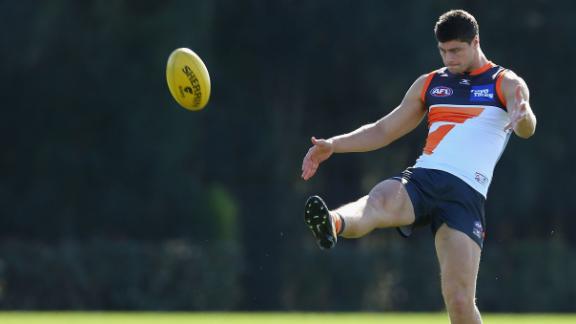 Only two of the nine finals played in 2016 were won by the team with more finals experience - Sydney's win over Adelaide, and the Bulldogs' over the Giants were the only games in which the club with more finals experience triumphed. That makes 2016 a little bit unusual; only one other season in the top eight era (2007) has seen only two finals won by the team with more experience in September.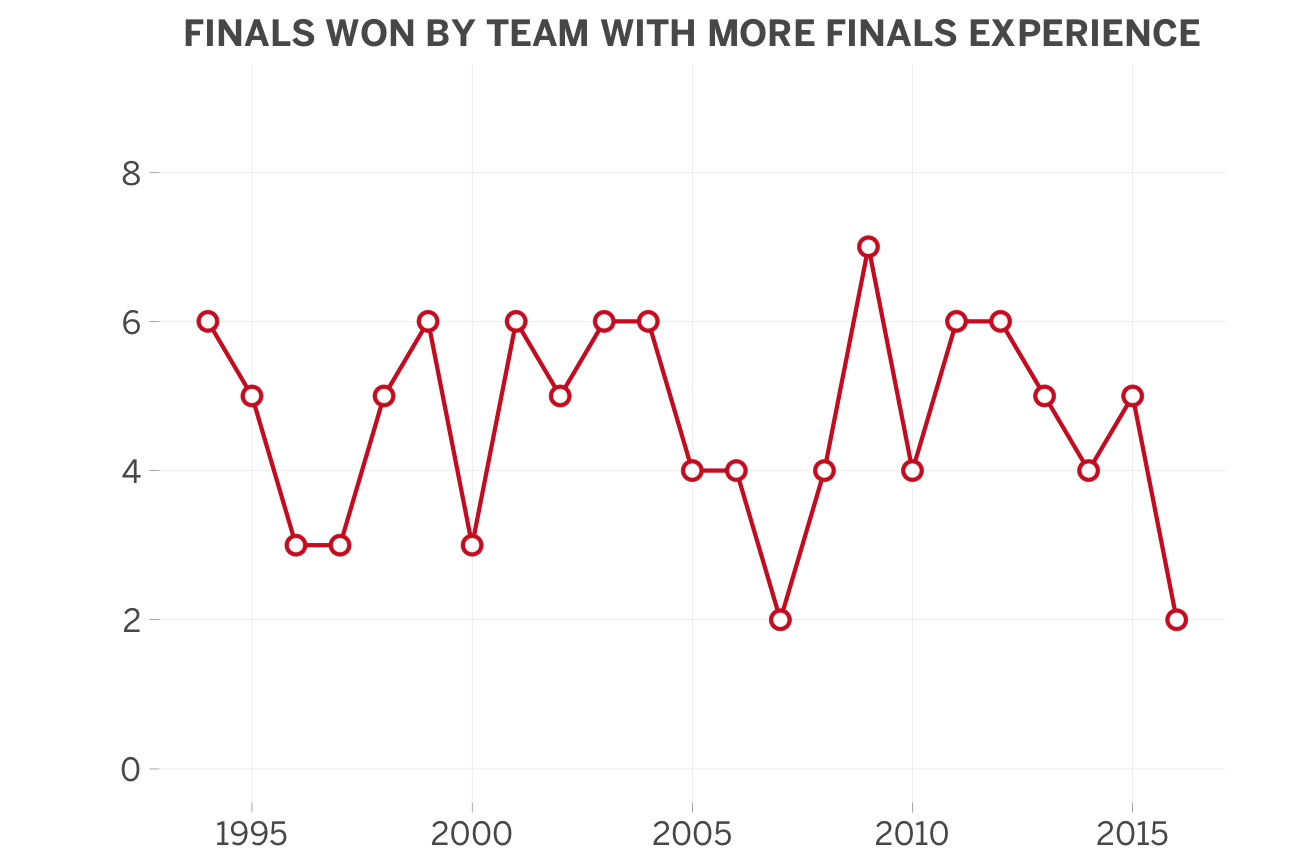 But it's far from the case that the team with the most finals experience usually wins. In 2015, five out of the nine finals were won by teams with more September experience; in 2014, it was four of nine. Those totals are pretty typical. In the time we've had a top eight finals system - from 1994 onwards - there have been 207 finals, excluding draws. 107 of those were won by the team with more experience, barely more than half the total.
Finals experience is no help to tippers
If you tipped finals based on which team had more finals experience, you'd have a pretty poor record. The team with more finals under their belt loses about as often as they win. The relationship between the difference in teams' finals experience and the margin in games is very weak and noisy, as you can see in the chart below.
Each dot in this chart is a final - it includes every non-drawn final between 1990 and 2016. For example, in their semifinal last year, the Hawks had 311 games of collective finals experience, while the Bulldogs had just 76. The difference was 235 games of experience, yet the Bulldogs won the game by 23 points.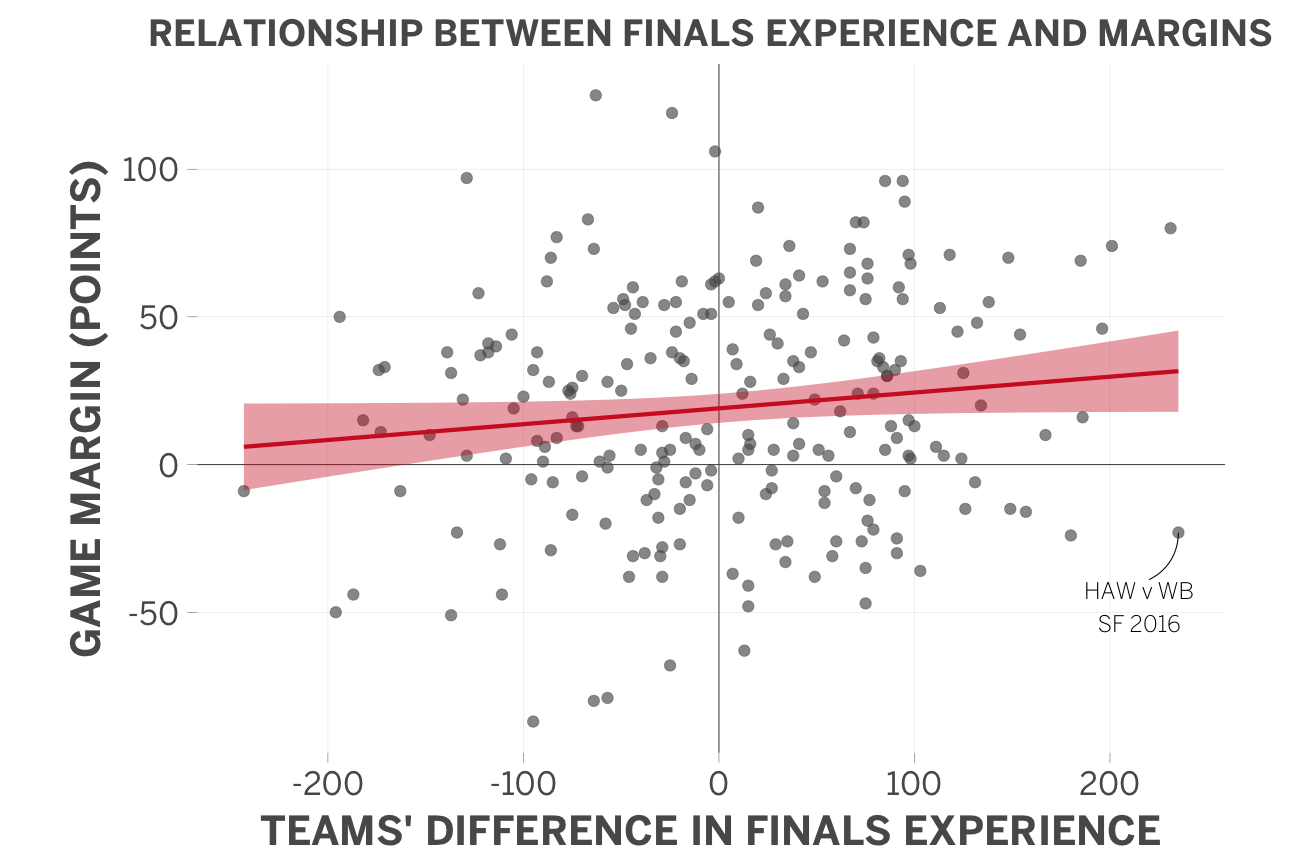 On average, if a side has an extra game of finals experience over their opponent, they score an extra 0.05 points in their match. This means that every 20 extra games of finals experience over your opponent are equivalent to about a point extra on the scoreboard. That's a weak relationship, and it's barely statistically significant.
The weak relationship between experience and game margins disappears entirely once we take into account other relevant factors, including the teams' pre-game Elo ratings. If you know the two teams' quality, as measured by Elo or some other quality ratings system, and you know how much each club has had to travel, then adding finals experience to the mix doesn't add anything.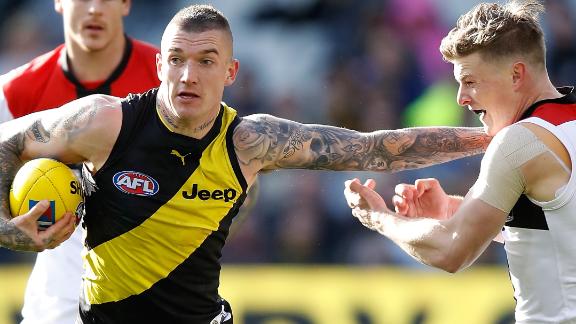 If the conventional wisdom was true, and finals experience played a big role in determining September success, then you'd expect the teams with more experience should win their finals most of the time, but they don't. You'd expect finals experience would be useful in tipping games, or tipping margins, but it's not.
Richmond and Port fans shouldn't worry about their teams' lack of finals experience. The 2016 Bulldogs showed that a young side without finals under their belt could win it all, and the stats say that shouldn't be a surprise - finals experience doesn't determine success in September.