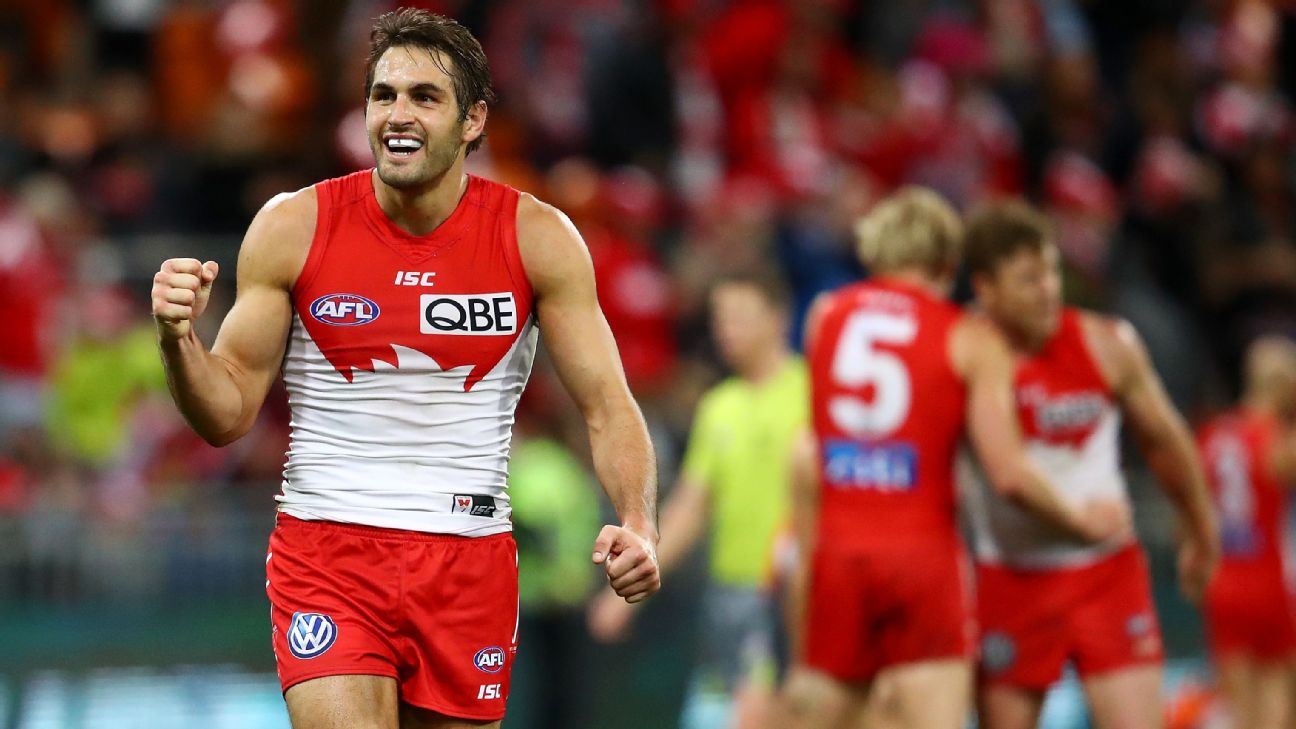 Footy Forensics: Finals heroes and zeroes
Who steps up the most in finals? The stats show which current players have shone in the September spotlight in recent years, and who's wilted.
At the business end of the footy season, some players step up when it counts. But who are the real big-game players, and who goes missing in September? To find out, we can look at the stats.
First, some details. To reduce the problem of quirky small samples, we've confined our analysis to players who've played in at least five finals and regular season games over their careers.
To figure out which players step up for finals, we need a measure of player performance. We've used Fantasy points. They're not the most comprehensive measure of players' contribution - they're based on traditional counting stats, with a questionable weighting system - but they have the advantage of being able to be calculated for every game from 1987 onwards. Fantasy points, like pretty much all other player ratings, underrate defenders and are a bit too impressed by midfield accumulators. But they're still a decent guide to players' contributions on the field.
So, caveats and details out of the way, which players step up for finals? Among currently active players, Luke Dahlhaus stands out as a player who looks different in September. In his 132 home-and-away games, Dahlhaus has averaged a respectable 83 Fantasy points per game. But in his five finals, the Bulldog has put up an average 103 Fantasy points each match. That means his average in finals is a league-leading 124 percent of his average in the regular season. He's followed by Isaac Heeney, whose average in finals is an impressive 118 percent of his home-and-away average.
At the other end of the scale, the Cats' Jordan Murdoch and the Dockers' Nick Suban are tied for the worst ratios in the league.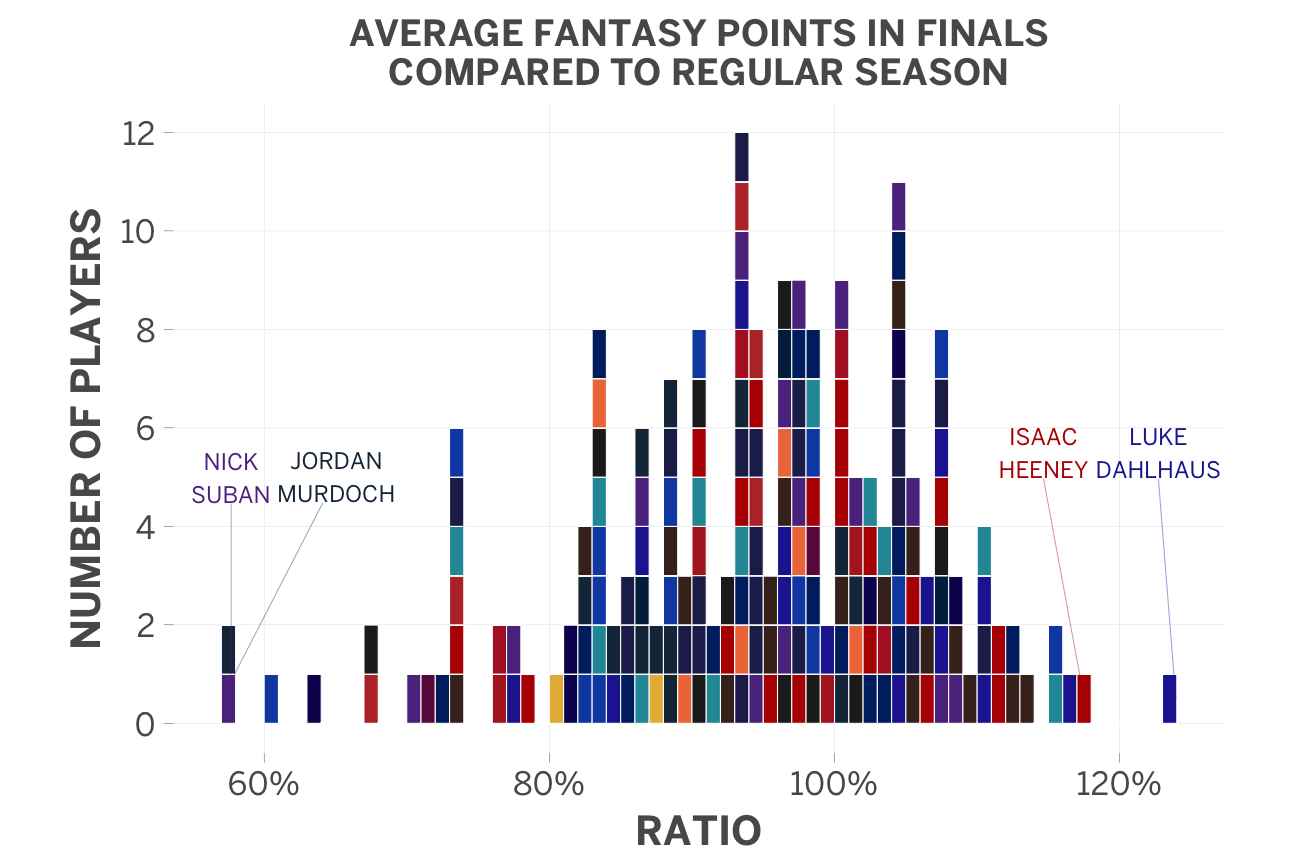 Statistical fiends might be wondering whether Dahlhaus' strong numbers are just noise. The difference between his average in finals and the regular season is significant - his performance in finals is unlikely to just be the result of random variation. But with five finals under his belt, the sample is small and not necessarily a great guide to how he'll fare in future finals series.
The difference between finals and the regular season isn't statistically significant for most players. So keep in mind that we're generally looking at small samples here - few players have taken the field in enough finals to give us confidence about whether they're truly better or worse in September than the rest of the year.
Among active players, meaning those who have played at least one game in 2017, Dahlhaus and Heeney lead the league. Dalhaus' fellow Bulldog Tory Dickson is right behind them, his stats similarly boosted by the Dogs' stunning 2016 finals run. Luke Hodge might be the biggest name on the leaderboard of September stars - he's averaged 101 Fantasy points in finals over his career, compared to a regular season average of 90, giving him a ratio of 113 percent, the seventh best in the league.
Ominously enough, Sydney hae three players in the league's top 10. Along with Heeney, Josh Kennedy and the overlooked Jeremy Laidler each has a ratio of over 110 percent in their careers.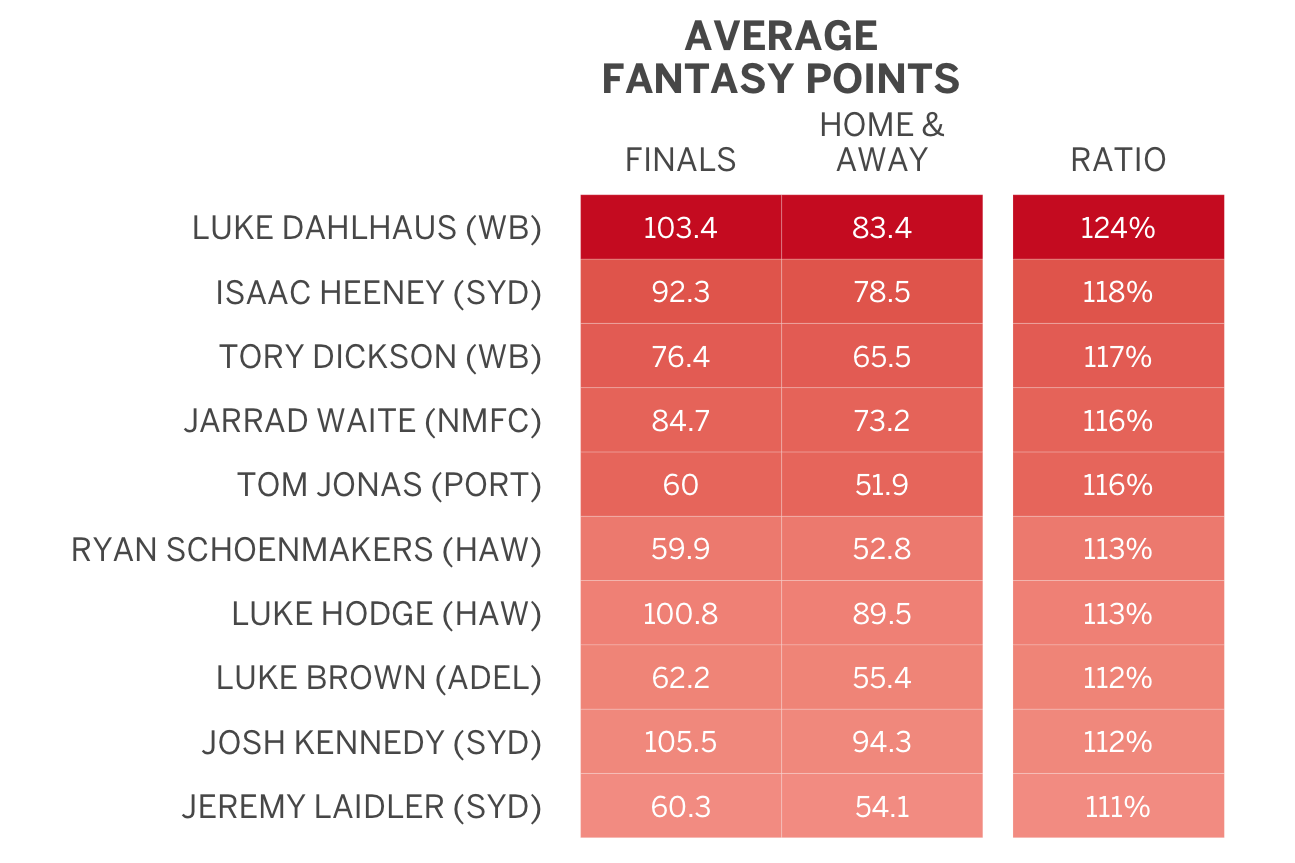 If there are September superstars, there have to be some underperformers as well. At the other end of the spectrum we have Freo's Suban and Geelong's Murdoch. They both have a ratio of 58 percent, averaging less than 40 Fantasy points per game in finals. Murdoch has played in five finals and has put up less than 50 Fantasy points in four of them, scraping in with 57 points in the other one.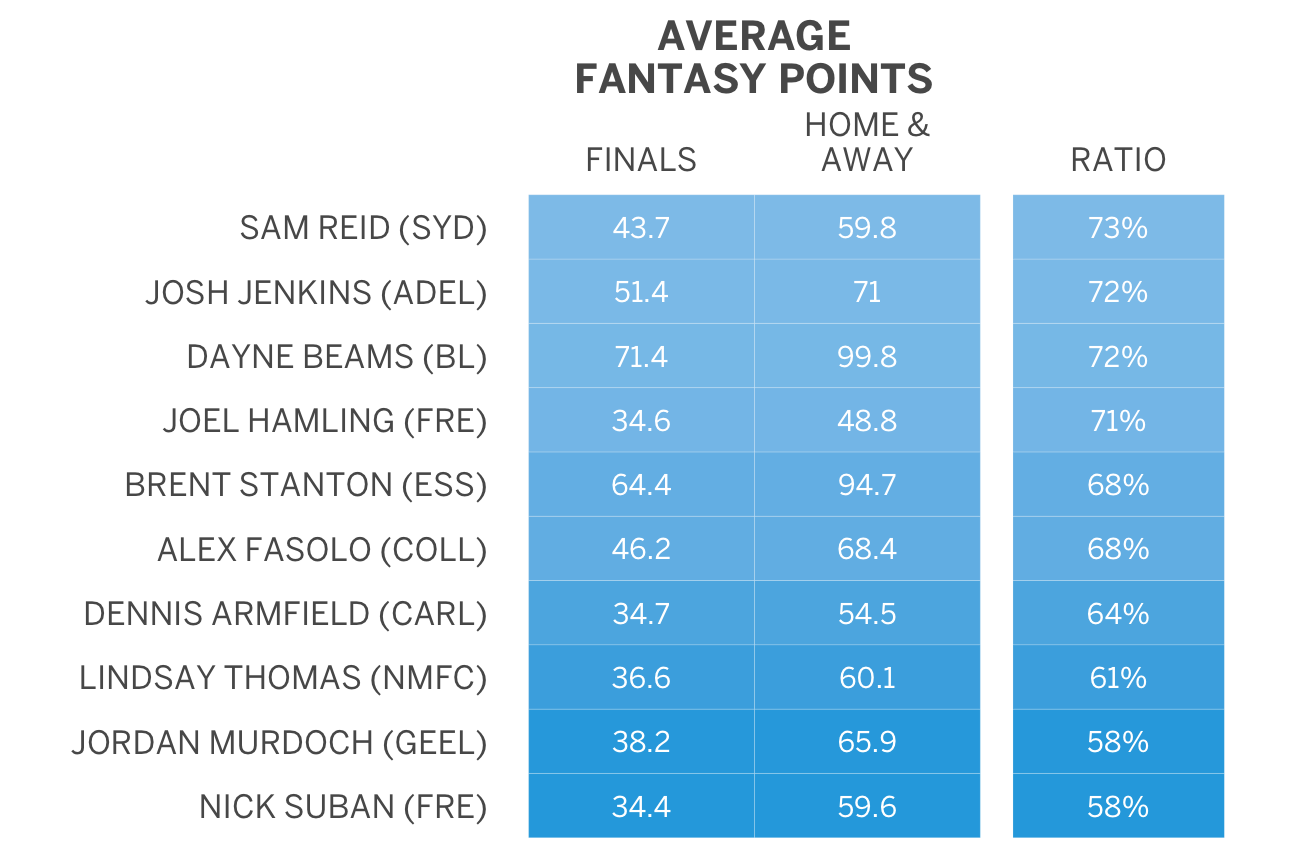 Looking at these stats, Josh Jenkins might want to lay off the public trolling of Patrick Dangerfield and focus on being at his best through the remainder of September. Jenkins, a fellow ESPN contributor, hasn't been at his best in finals. In his 107 regular season games he's averaged a solid 71 Fantasy points, but his average is just 51 in finals. But as Dahlhaus and Co. have shown, it is possible to raise your game significantly when the heat is on, and we all know how that ended up for the Bulldogs last year.