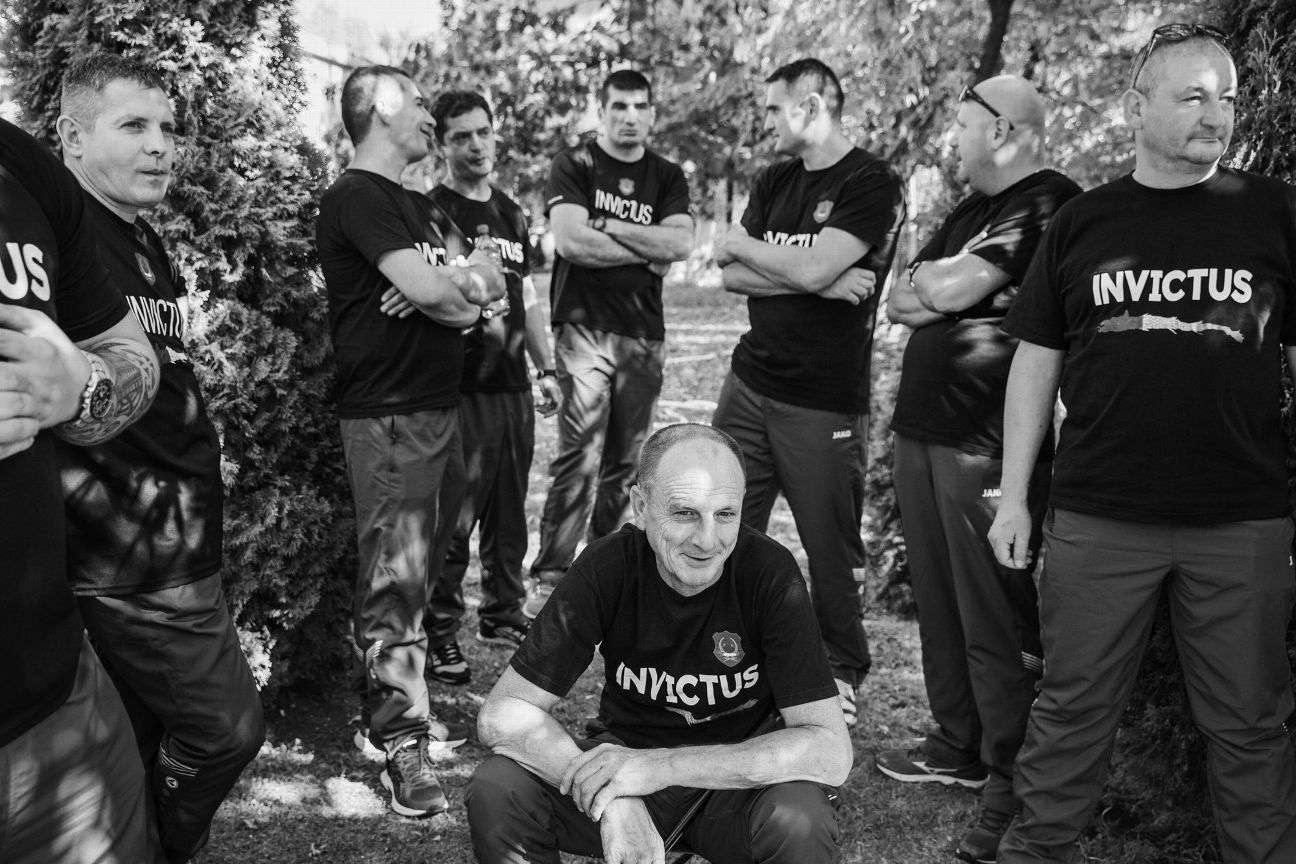 We are Unconquered
There is one thing these Romanian men all have in common: They went through hell and came out stronger. They are Invictus.
Every week, Sergeant Major Dumitru Paraschiva packs up his workout gear and drives about 150 miles from his home in Fagaras, Romania, to the country's capital of Bucharest. The father of two makes the commute for the Invictus Games (Sept. 23-30), a global competition for wounded military personnel. But not everyone is happy about it.

"'Daddy, why do you have to go to Bucharest again? Please don't leave!' When those words come out of your 5-year-old's mouth, it breaks your heart," said Paraschiva, who was injured in Afghanistan in 2009.

Paraschiva is one of 15 wounded warriors who is representing Romania as the country makes its Invictus debut in Toronto. He'll be competing against 16 other nations alongside teammates such as team captain Major Laurentiu Serban and Corporal Eugen Patru, who have seen significant changes in their lives since discovering adaptive sports. "I gained self-confidence," Patru said. "That I can do something even with my legs' condition, that I can do sports. I lacked that. I felt useless."

Here are some of their stories and a look at the blood, sweat and tears -- and moments of victory -- that went into preparing for the weeklong competition.