Run This Town: New York City
Whether you're training for the TCS New York City Marathon on Nov. 5 or simply looking for a few running-centric suggestions for your next visit, we've compiled a range of local favorites, from out-of-the-way routes to delicious fuel and must-have gear.
---
what to know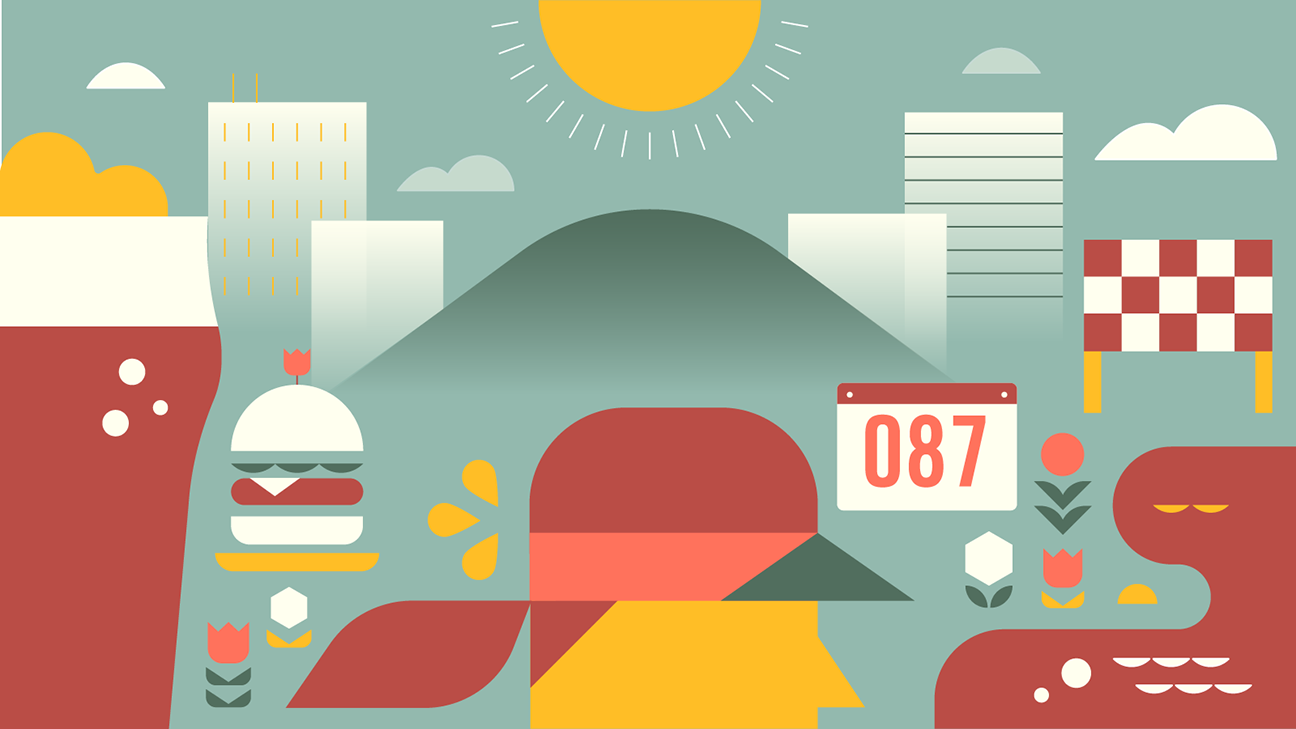 "I've run in nearly every major city in the world," says Dr. Jordan Metzl, a New York City-based sports medicine physician and finisher of 34 marathons and 14 Ironman races, "and New York City definitely tops the charts."
The variety of routes you can dream up belong firmly in the "pro" column -- and goodness knows, you could carbo-load at every pretzel cart -- but the energy and sights of NYC make it nearly unmatched. "No matter how long you've lived here, there's always something new to discover," says model and Brooklyn resident Candice Huffine, who is training for the 2017 TCS New York City Marathon. "Last Saturday, on a long run, I found myself on the tip of Manhattan with the Statue of Liberty right behind me. It's obviously a New York City fixture, but this time, when I got there on my own two feet? It took my breath away."
Best time of year for running: There's a reason the marathon is always the first weekend in November. Fall is when the hot temps -- and the putrid, distinctly urban smells that accompany them -- have dropped away; the colorful leaves turn Central Park into a patchwork quilt; and you don't have to take off your long-sleeve for the whole run.
Best pre-run nourishment: Whether you're drawn to the KELP ME! Summer Salad or the Chia Seed Pudding, the ubiquitous Juice Press will give your body a good dose of macronutrients. (And ease the guilt when you head for a lavish, post-run brunch.)
Best post-long-run treat: A 6-ounce chocolate-chip-walnut cookie from Levain Bakery, which has three locations in the city. The owners developed the indulgent recipe while training for an Ironman. "Guilty pleasure with a little health mixed in," says Jennie Cohen, a member of the Dashing Whippets.
Best place to eat STAT after a run: The surprisingly affordable Express Cafe at Central Park Boathouse. If the 6-mile outer loop around Central Park leaves your stomach growling, head to the little-known Express Cafe, where you can grab a three-egg omelet ($3.99) or a turkey burger ($6.99).
Best place for hill repeats in Manhattan: Central Park has two zingers that are perfect for climbing, descending -- and repeating. At the north end of the park, Harlem Hill, with a 4.4 percent grade, gets your quads and calves talking. The second option: Cat Hill on the east side, which features a 3.7 percent grade. "Both are great for building strength and endurance," says Roberto Mandje, an Olympian and head of training at the New York Road Runners club.
Best place for a hilly run outside of Manhattan: Just across the George Washington Bridge, the New Jersey Palisades (or Palisades Interstate Park), bordering the Hudson River coast, offer a heaping serving of vert. "Incorporating those hills into a long run is an amazing confidence-builder," says Kate McGowan, a coach at Gotham City Runners. "If you can run those hills, you can run any hill."
Best marathon training tool: Long Training Runs #1, #2, and #3, a series of fully supported runs that coincide with a training schedule. Put on by the New York Road Runners, the runs, which trace various loops of Central Park, are paced by the same people who pace the marathon. (Read: If this is the year you're going sub-4 in 26.2, make friends with the pacer at these runs and don't let her go during the race.)
Best free injury prevention: Ironstrength class with Metzl, who leads them three times a month at various locations around the city, including Central Park. Be prepared for some plyometrics, such as jump squats and jumping lunges. (Hello, quads!)
Best place to feel like a pro athlete: Custom Performance PT, a midtown physical therapy office which can heal your injuries with treatments such as acupuncture and massage. But it can also help you prevent injuries with specialized strength routines and gait analysis and help you dial in your physiological limits with VO2 max and lactate threshold testing. Just be sure to pack your credit card in the key-sized pocket in your running shorts; most sessions cost $100 or more.
Best on-the-fly locker room: The NYRR RUNCENTER, located in the hub of Columbus Circle, features 78 day-use lockers, changing rooms and restrooms, phone charging stations and Wi-Fi. Perhaps the best part? It's all for free. No showers, though, so don't forget the deodorant if you're going back to work. (Forgot your sports bra? No biggie; there's a New Balance shop on the premises.)
Best retail fix: Hunt down special NYC-Edition New Balance Zante Fresh Foam Shoes; TCS New York City Marathon lightweight gloves; or a tech hat with the Brooklyn Bridge on it, New York City retail never disappoints. Head to Jack Rabbit Sports in several locations throughout the city, Paragon Sports near Union Square and Brooklyn Running Company in North Brooklyn for the best in running gear.
Best sign you're a hip NYC runner: The Van Cortlandt Singlet from TrackSmith. The one-stripe design nods to earlier times, when cross country meets were scored with pegs on a wooden board.
A few finish lines you'll want to cross:
NYRR Midnight Run: The 4-mile course through Central Park kicks off with fireworks and ends with serious momentum toward your New Year's resolution -- and, perhaps more important, no hangover the next morning.
New Balance 5th Avenue Mile: Speed through 20 blocks on one of the city's most beautiful streets. Even if you're not within spitting distance of 2017 winner Jenny Simpson's time (4:16.6), you'll still likely nab a PR.
And of course ... the TCS New York City Marathon: The party of the year, if you're a runner. More than 50,000 runners participate, as the race winds through all five boroughs of New York City. (More on the race and who's running in it this year, below.)
NYC is full of great running clubs -- with some of these cool racing perks:
Matching funds: The Dashing Whippets offers a matching $50 donation to any current member who is raising money for a charity for a race, allowing you to cross off one fewer Facebook friend you need to hound for money. "In a city like New York, it's hard to really find a community," says Cohen. "With the Whippets, you get faster than you've ever imagined and you gain several new best friends. I've seen it happen again and again."
Get out of town in winter: A handful of clubs offer group-race outings outside the city. A team from Gotham City Runners heads east to the Bermuda Triangle Challenge (1 mile, 10K, half-marathon or marathon) in January, and Harlem Run offers a retreat in Costa Rica for members in February.
Get seriously fast: The Central Park Track Club, an organization that has a sprinkling of national champions and Olympians on its roster, regularly tops the women's division of club rankings at local races. Not surprisingly, membership is via application.
---
where to go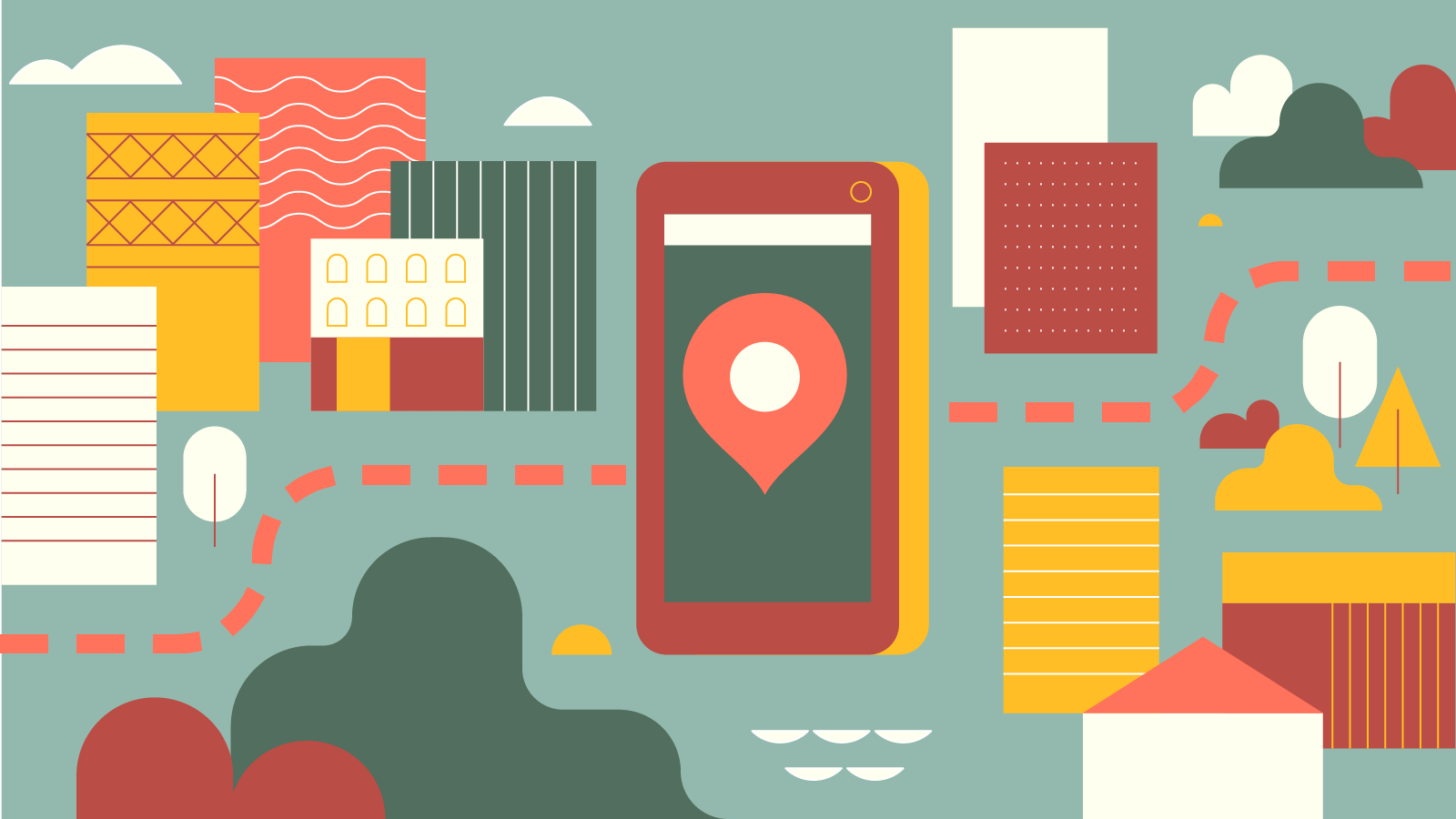 Although any sidewalk can be considered a running route in New York City, heading to open spaces where you can spot some green and have a little space will generally bring on a less frustrating experience. (This is, after all, running -- not dodge-and-weave football.) We partnered with
Strava
, a social network for athletes, to get some of the most popular running routes in Manhattan and the outer boroughs:
Hillier than you might expect, this classic route has so many distractions, from the Metropolitan Museum of Art to random celeb sightings, that you'll blink and your run will be (almost) be over. If 6 miles is too much, there are countless other routes, including the pancake-flat Res (local speak for Reservoir Loop) and plenty of trails and bridle paths.
Starting just below the GW Bridge and stretching uninterrupted all the way down to Battery Park, this 15.9-mile, flat route is great for long runs and a little solitude in the city that never sleeps.
You might want to bring your binocs -- or at least put your camera on zoom -- for this 9.9-mile route that hits beautiful views of the Statue of Liberty, the Freedom Tower, bridges galore and the New Jersey shoreline. Best to run on the weekends, when traffic is lighter.
If you've got the New York City Marathon in your sights, dial up this 12.2-mile, three-bridge route for one of your longer runs, since you'll hit two of them -- Pulaski and the dreaded Queensboro -- on race day. (Practice makes perfect!)
Despite the fact that both Central Park and Prospect Park were designed by the same green dream team, this Brooklyn gem has its own unique flavor -- and a few hills during the 3.4-mile course, for good measure.
Yes, there are trails in these urban parts! This legendary 3.1-mile, cross country course in the northwest Bronx is shaded and hilly, but if you live in fear of turning your ankle, there's also a flat track.
You'll find some lovely solitude and waterfront on this 5.7-mile, fairly flat route, which skirts by four lakes as you cover the perimeter of two small parks. Keep an eye out for Staten Island's largest living thing: a 300-year-old tulip tree.
This long run, mostly along the Brooklyn coast, hits everything from Brooklyn Heights to Prospect Park. In the middle, you'll cruise for 2.5 miles along the Coney Island boardwalk. (Enjoy the hot dogs and cotton candy smells!) The 100-foot, mile-long climb around mile 17.5 will test your legs and your mental toughness.
Located in the Bronx, this is New York's largest park -- and is more than three times the size of Central Park. After a loop shaded by tall Norway spruce, white pines, and oak trees, you'll head across two bridges and toward the Orchard Beach boardwalk. (Dip your toes in the water to reward them for a job well done.) Total distance: 6.3 miles.
The carriage (dirt) trails in this bucolic setting are kind to your knees, while the views -- everything from the Hudson River to hand-laid stones on a bridge -- will distract you from the hills during this 8.1-mile run. (Yes, there are hills in Westchester!)
---
Who's Running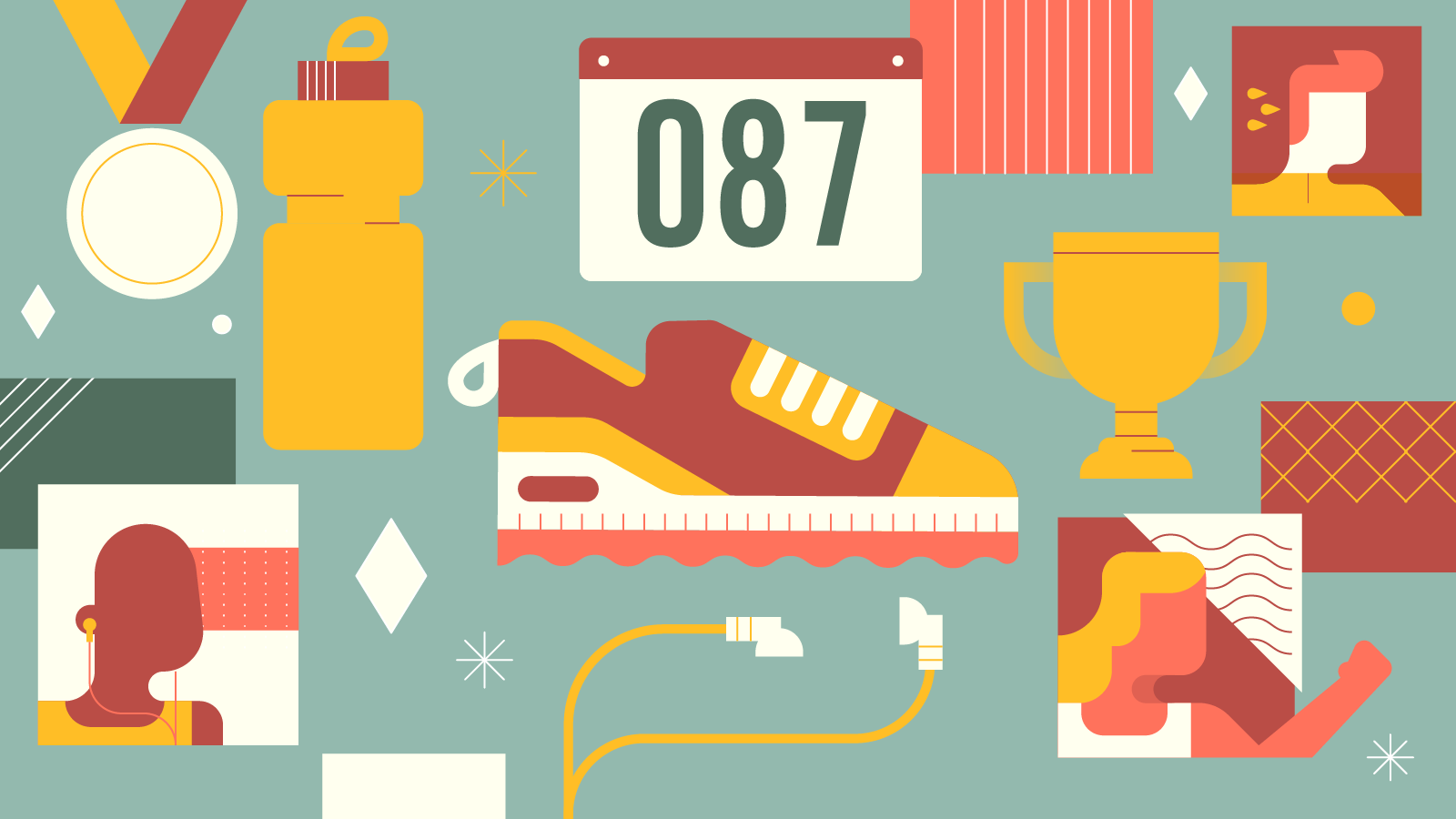 In the TCS New York City Marathon, everybody feels like a celebrity, thanks to the wall-to-wall crowd that cheers runners on through every mile. The fans appreciate that 26.2 miles is a crazy-long haul for everybody, whether they're a swiftie, a sloth or somewhere in between. We chatted with a few people who retain their celebrity status off the pavement and are going the distance this November:
Karlie Kloss
"For years, I've stood with a coffee in hand on those brisk fall Sunday mornings of the marathon, cheering on the people crossing the finish line in Central Park," says supermodel and entrepreneur Karlie Kloss. "I've always been so inspired by those resilient runners, though I never dreamed that one day I'd be running alongside them."
The self-described "hater of long-distance running" started jogging along the West Side Highway by her house, and "two miles turned into four, four turned and eight," and she finally ran the 2015 Paris Half-Marathon. She continues to run down the West Side Highway when she isn't traveling and often runs to and from her meetings in Manhattan. "It's usually quicker than sitting in traffic," she jokes.
This November, she's conquering her first marathon. "I never imagined I would ever be mentally or physically capable of running 26 miles," she says. "Never say never!"
Kloss will be going the distance for Kode With Klossy, an organization she started in 2015 to get young women and girls involved in STEM (science, technology, engineering and mathematics). "The students who participate in our programs are some of the most creative and hardworking young women I've ever had the privilege of meeting," she says. "I'll be thinking of each of them on November 5!"
Kloss is going to ask her friends and family to get a spot on First Avenue, where the crowd is so dense you can hear it as you come off the Queensboro bridge. "It's supposed to have such an electric feeling during the race."
Tiki Barber
The former New York Giants running back will be running the marathon for the fourth time this fall -- as such, he knows the course pretty well. "Aside from the finish line, running through Brooklyn is my favorite," says Barber, who is running for Kulture City, an organization focused on autism acceptance and inclusion. "From the kids handing out high fives to the various bands and DJs pumping in the tunes, the energy is amazing. I always smile through there, though that could be because I'm not glycogen-depleted yet."
If Brooklyn is all rah-rah, the Queensboro Bridge, miles 15-16 on the course, is all nah-nah. "Not only is it a steep climb, but it's the point in the race where most runners are starting to drag," he says. "All of a sudden, you find yourself in huffed silence."
Candice Huffine
Based in Brooklyn, Huffine is actually taking on marathon No. 2 in just her second year of becoming a runner -- she also ran the 2017 Boston Marathon. The international fashion model and body activist "covers a lot of bridges" on her regular marathon training runs from her Williamsburg apartment, but it wasn't always that way. "Door-to-door across the Williamsburg bridge and back is 4 miles," Huffine says. "It took me a good six months to be able to cover that whole distance without stopping. Now it's my easy run -- proof of how far I've come."
Huffine, an ambassador for Team for Kids, took a moment before she crossed the Boston finish line to cry and celebrate her accomplishments. "I didn't want to spend the last mile in hysterics, so I got it all out before," she says. Whether or not the waterworks come in New York City, Huffine will feel "victorious and unstoppable" when she crosses the finish line. "A finish line is always a catalyst for me," she says. "It drives me to my next goal."
Also see: