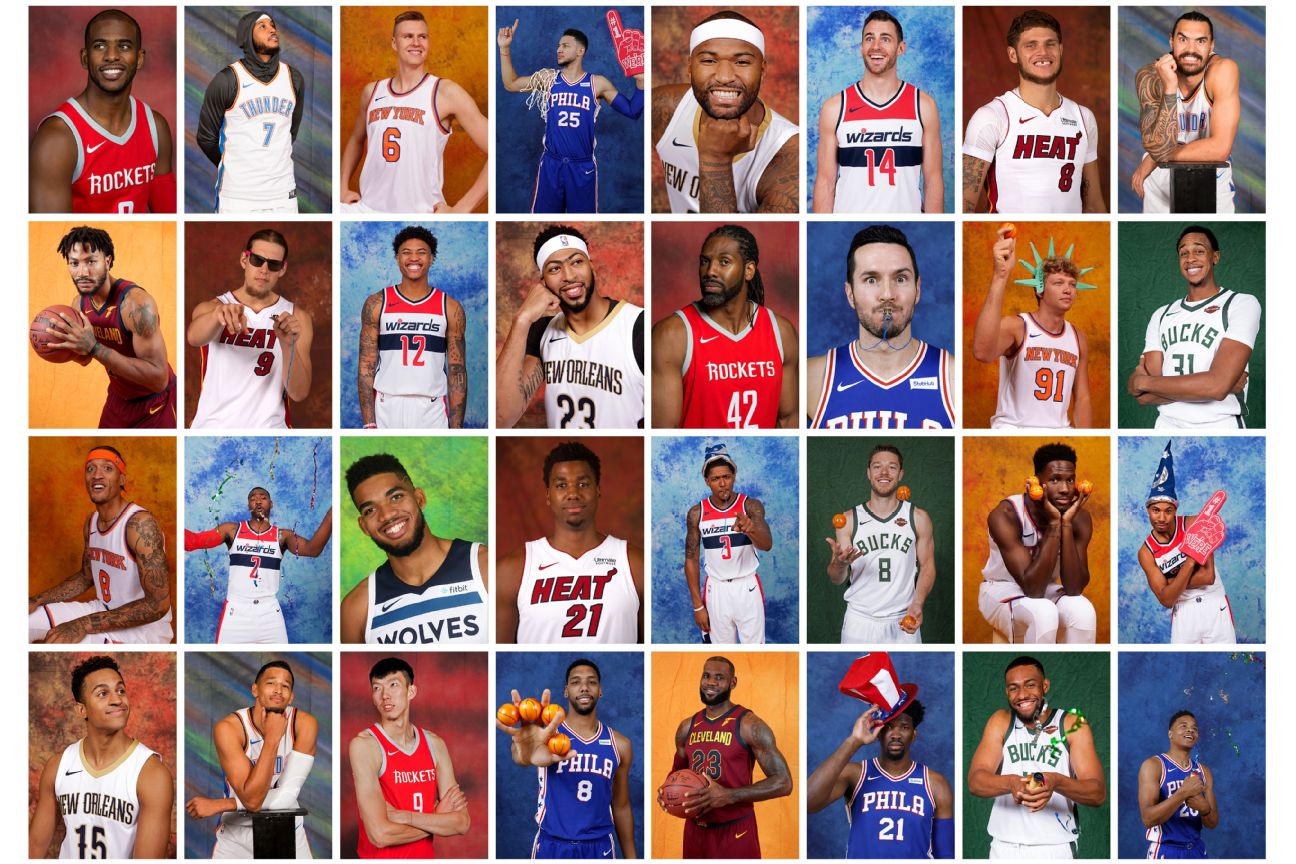 NBA Yearbook: Class of 2018
See the smiling, shining faces of the NBA's superstars and supporting players like you never have before.
There has never been an NBA offseason like 2017. More than a dozen former All-Stars switched teams. Super teams blew up and came together, sometimes in the same place (hello, Cleveland). And The Process was trusted in some very expensive ways.

All the unbelievable moves might have left you feeling like you need a program to get reacquainted with the NBA world order. We have something even better: an NBA Yearbook.

Get ready to pick your favorite background (sorry, no laser option) and cite your favorite quote as we turn NBA Media Day into School Photo Day for the Most Likely to Succeed, the Class Clown and everyone in between.