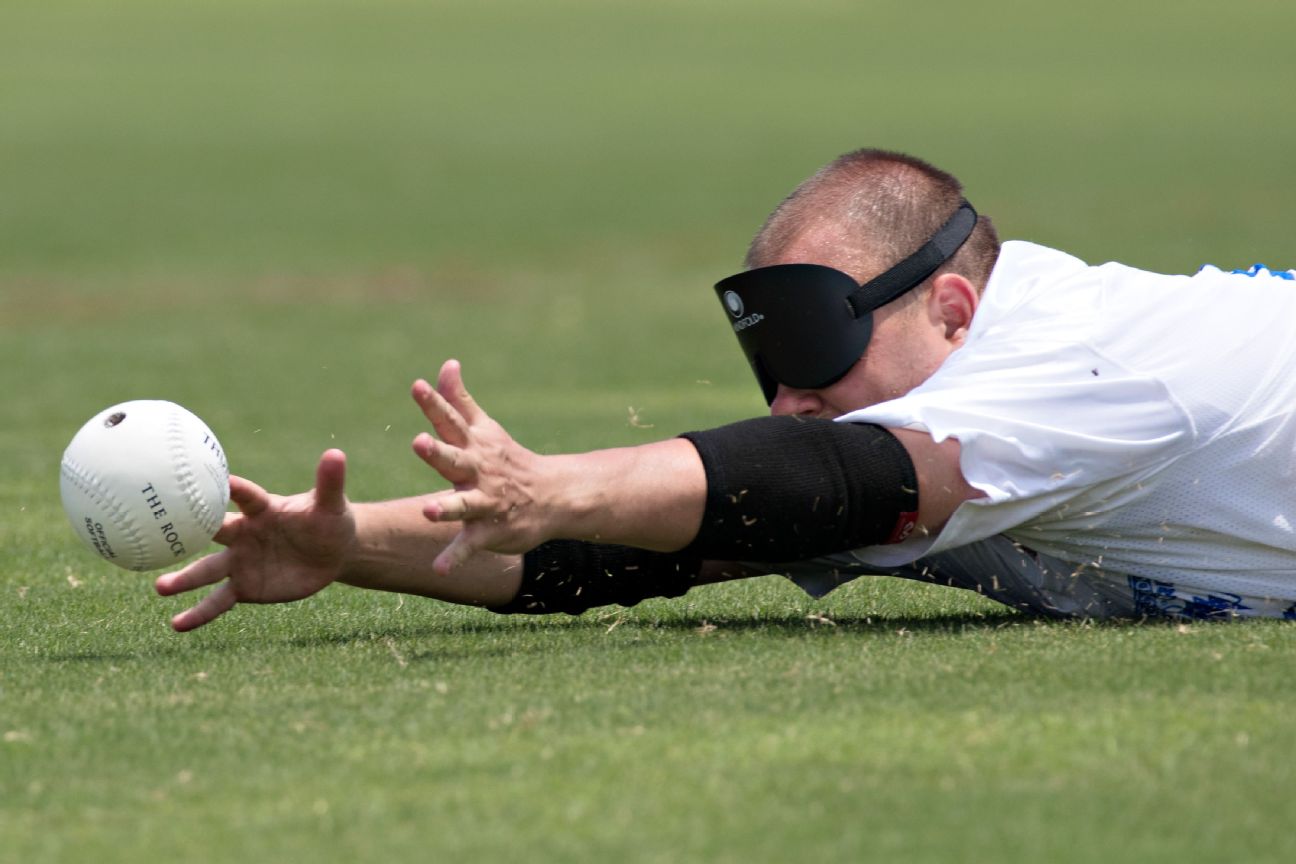 Keep your ear on the ball
In Beep Baseball, visually impaired players rely on the sound of a special ball and bases that beep rather than sight.
Imagine swinging as hard you can at a ball unseen, running full speed toward a buzzing base you can hear but not see, and throwing yourself to the ground, diving toward a ball hit in your direction with only beeps guiding you to make the play, the sounds growing louder as the ball gets closer to your face. Beep Baseball is a game of no fear.

Standing a mere 20 feet from home plate, pitcher Jon Walker with the Colorado Storm uses a cadence as he shouts words of encouragement to the batter and yells "Ready, ball!" as he unfurls the beeping ball over the plate.

Beep Ball is essentially a modified game of baseball or softball, using a ball that emits a beeping sound. After the batter hits the ball, one of the two bases -- first or third -- emits a buzzing sound, and the runner must reach that base before a fielder can secure the ball. If the fielder can control the ball and hold it off the ground before the runner reaches the base, it is an out. If the runner successfully reaches the base before the ball is secured, they score a run.

The pitcher and the catcher are on the offensive team and are the only ones on their side who can see. On the defensive side of the ball, there are sighted spotters in the field to assist the players and try to keep them safe from collisions and line drives. The rest of the team must rely on their ears as they try to catch the ball and put the runner out.

Walker's teammate Ethan Johnston was named a defensive All-Star for the National Beep Ball Association World Series and says, "Listening and tracking the ball is my strength. When it hits on the ground, I can pounce on it like a lion on a wildebeest." When he is in a rhythm with his pitcher, he says there's nothing like the satisfaction he gets when "you get a money pitch, and you can hit it and launch it. The freedom to bust out of home plate, to get to the base and knock it down and hear 'Safe!'"