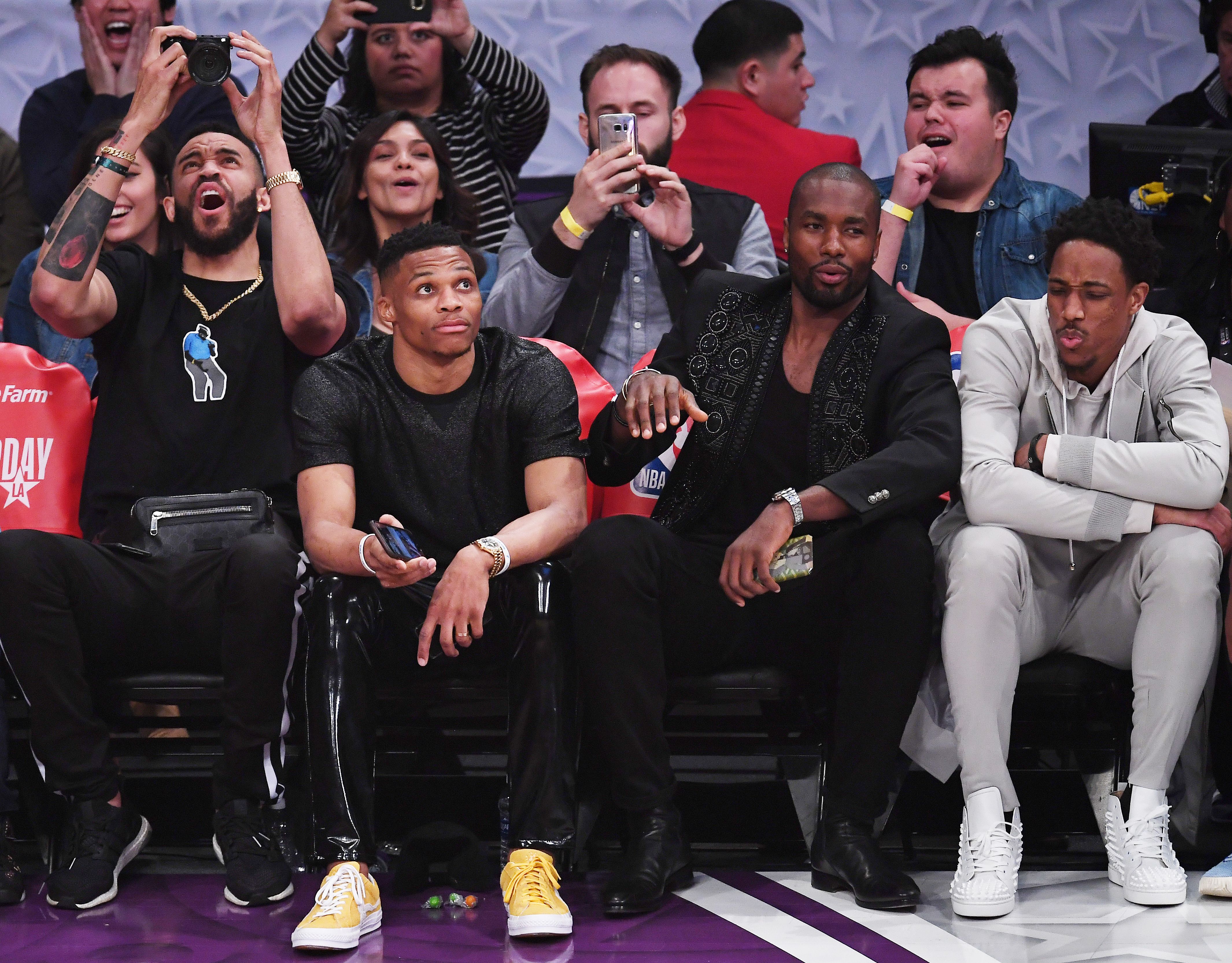 Skills, thrills and windmills -- what an All-Star Saturday Night it was!
Spencer Dinwiddie showed remarkable skills, Devin Booker showed remarkable range and Donovan Mitchell showed remarkable ability to pay homage to his dunking forefathers. And we have the pictures to prove it.
Saturday night during NBA All-Star Weekend is famous for a good many things: a genuinely thrilling 3-point contest, a skills challenge featuring the only chest passes you'll see all season, and ridiculous high-concept dunks involving the leaping-over of an ever-increasing number of human beings. These are but a few of the many scenes from All-Star Saturday night.