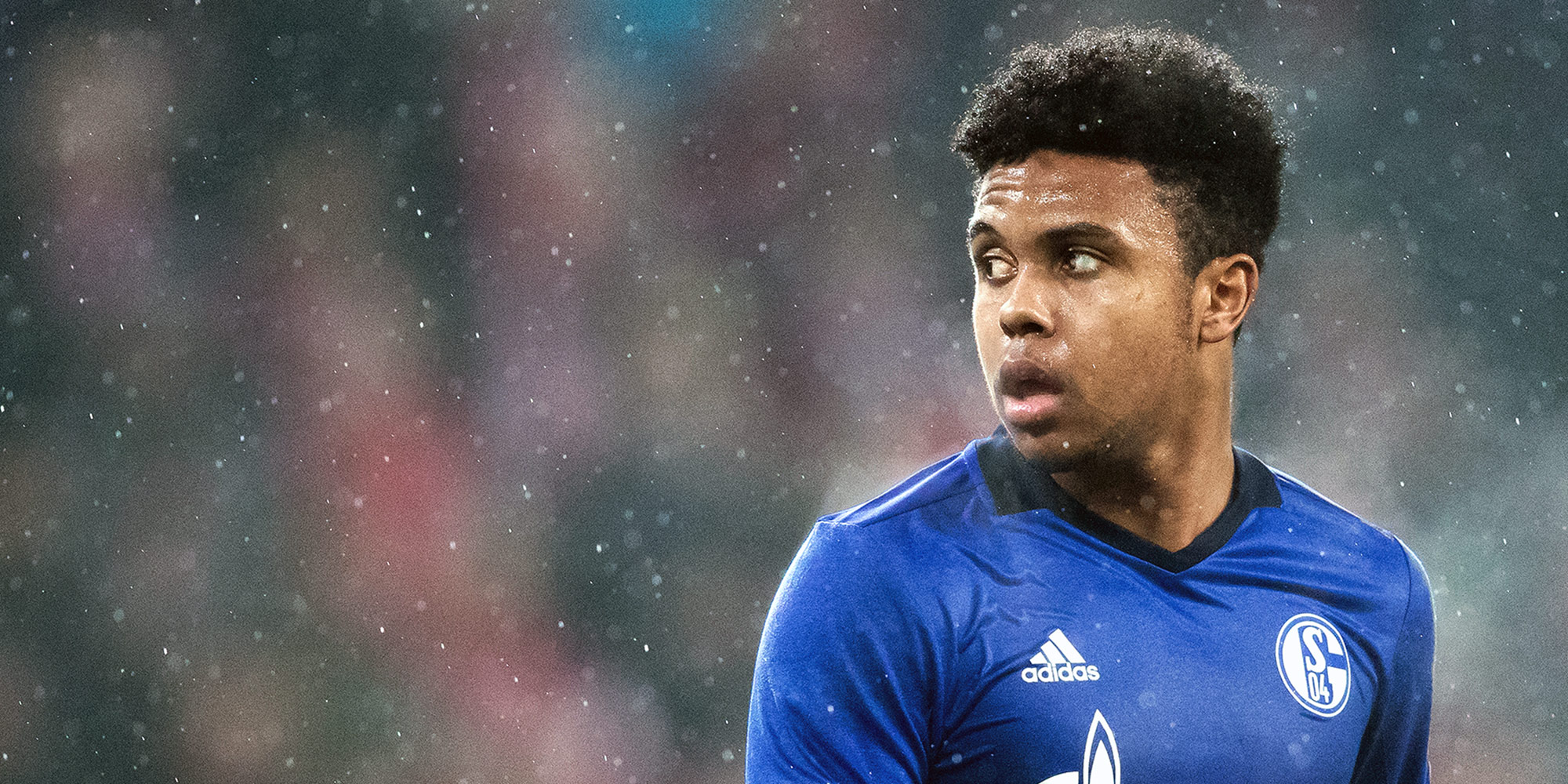 U.S. prospect Weston McKennie is living his dream in Germany
(Almost) everything is going right for Schalke's 19-year-old American midfielder in Germany
Weston McKennie is a little stressed. The sources of his anxiety include (but are not limited to) the wallet he recently lost, the Louis Vuitton shoes that were stolen from his car one night after he parked on the street in downtown Gelsenkirchen ("I think I might have left it unlocked," he says), the hit-and-run that occurred at or near the very same parking spot and left his side-view mirror inoperable and, most recently, the malfunctioning of the passenger seat in his brand-new white Mercedes-AMG C43. Actually, this last one is probably stressing me out more than him. The seat won't scoot back, and I'm tucked in so tight against the dash I can almost kiss my knees.
"I've had the worst luck," he says.
It's true: the 19-year-old is really going through it. The good news is that, aside from a slight knee-to-knee knock he took in yesterday's 3-1 win over Wiesbaden in an October DFB-Pokal match, the streak of misfortune bedeviling this broad-shouldered and baby-faced midfielder appears to be a strictly off-field phenomenon.
The Wiesbaden match was Wes's seventh appearance in all competitions so far this season. His first start came against Bayern Munich in mid-September. A month later and he's already started more Bundesliga matches than Landon Donovan ever did. Schalke is one of Germany's biggest and most prestigious clubs, and McKennie's emergence as a starter in a midfield that includes German internationals Leon Goretzka and Max Meyer has American fans wondering if he might have been able to help the U.S. qualify for the World Cup if he'd been given the chance. Car troubles aside, he's doing well.
A little over a year ago, when he was still the key kid in FC Dallas's national championship-winning academy team, McKennie's most intimate knowledge of Schalke's players would have come from playing FIFA the video game. It's hard to overstate how quickly things have changed for the youngest player on Schalke's first-team squad. Before coming to meet me, Wes spent today (his off day) at the Schalke training center where he was getting treatment for his sore knee alongside all those characters from the game. And when we get to his friend Nick Taitague's apartment in downtown Gelsenkirchen, we find Nick playing FIFA -- the game Wes is now in.
Nick is on the couch in front of a huge curved TV, and as soon as Wes steps across the blue-and-white Schalke doormat, he asks, "Ultimate Team?" referring to the FIFA game mode in which you assemble a dream team of sorts, purchasing players with in-game tokens. Nick, a Virginian who plays as a winger on Schalke's U-19 team, chuckles out a "yeah" as if he knows what's coming, and the two slide into playful banter about why Nick has yet to buy Wes for his Ultimate Team despite Wes's in-game avatar being extremely cheap.
I ask Nick if he has Christian Pulisic on his Ultimate Team. The Dortmund star lives just a few minutes away, and the three know each other well.
"No," says Nick. "Too expensive."
Wes limps to the refrigerator and then sits down at the kitchen table. He's fixed himself a plate of lunch meat -- that's it, just cold cuts -- and as I watch him fold the slices with his fingers and lift them to his mouth, his buddy on the couch playing video games, it occurs to me that in this moment, their lives are not so unlike mine when I was their age. Snacks and video games: it's basically college. But then I remember they live in a foreign country, probably earn more money than their parents and sleep in an apartment that's bigger than mine is now. They are freshmen at Bizarro College.
Wes had a scholarship offer from the University of Virginia and had he completed his bachelor's degree, he'd have been the first in his family to do so. He readily admits that not going to college was the toughest choice he's had to make so far in his young life. I blurt out something about how it must be weird to watch on social media as their friends in school share that formative middle-class American experience.
"We can't really relate," Nick says.
---
This story is from the winter/spring 2018 issue of Howler, a quarterly magazine about soccer. Get 20 percent off a subscription with promo code HOWLER14 at shop.howlermagazine.com.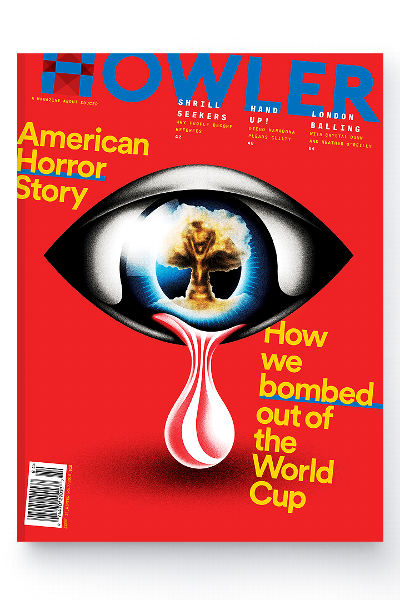 ---
People are constantly screwing up the facts of Wes's life. There are many examples of this but the one that bothers his parents the most is the misreporting of his birthplace. "He was born in Washington State, when I was in the military," his dad, John, tells me by phone.
"At Fort Lewis," chimes in his mom, Tina. "They keep saying he was born in Little Elm, but he wasn't."
Tina is not wrong. The websites for both Schalke and FC Dallas list Wes's place of birth as Little Elm, Texas. It's a curious error but one that must, at some level, have to do with John's career in the army. John retired as a staff sergeant after 20 years and in true "army brat" fashion, Wes and his two siblings grew up wherever the military took their dad. Until they landed in Texas, they didn't really have a hometown.
Wes gives off the easy-going, self-assured vibe of a guy who's gotten used to making new friends on a regular basis. He's strikingly at ease with himself, especially for a teenager living abroad on his own.
Another factor to his apparent ease with things is that he's lived in Germany before. One of John's assignments brought the family to Ramstein Air Base, near Kaiserslautern, when Wes was six. It's where Wes first touched a soccer ball.
It started in the afternoons on the school ground across from his house. At some point, he and his brother, John Jr., who is eight years older, joined a game at a community center in Otterbach, a small town outside of Kaiserslautern. It was just some neighborhood kids, all teenagers. They almost didn't let Wes play because of his size but his brother insisted.
David Muller happened to be there that day. He remembers little Wes not because he was dominant -- in fact, Wes didn't see much of the ball -- but because the American boy didn't seem the least bit intimidated among the older kids. "You could hear him yell for the ball and ask for the ball," says Muller.
Muller was a youth coach with the local club. After the game, he told Wes's brother to bring him to training. He'd be able to play with kids his own size and learn the game properly.
In Wes's first game for Muller's team, he scored eight goals. After his first year, Muller moved him up two age groups. Wes still dominated.
"Sometimes, Weston was so good that other parents would try and pressure me," says Muller. They'd complain that their kids couldn't develop because Weston was so far ahead of everyone else. What could Muller do? "I cannot punish a kid for being better than the other kids."
The parents must have been relieved when the McKennies rotated back stateside. Wes was nine by then. He'd fallen in love with the game and maybe even more important than that, he'd been indoctrinated.
"I went to a festival downtown for the World Cup," he says. In 2006, the U.S. played Italy to a 1-1 draw in Kaiserslautern. "I saw all the people, how they celebrated it, how they lived it, how they breathed it. It was their life."
It was a high Wes has been chasing ever since.
"It was incredible," he says. "It was life-changing for me."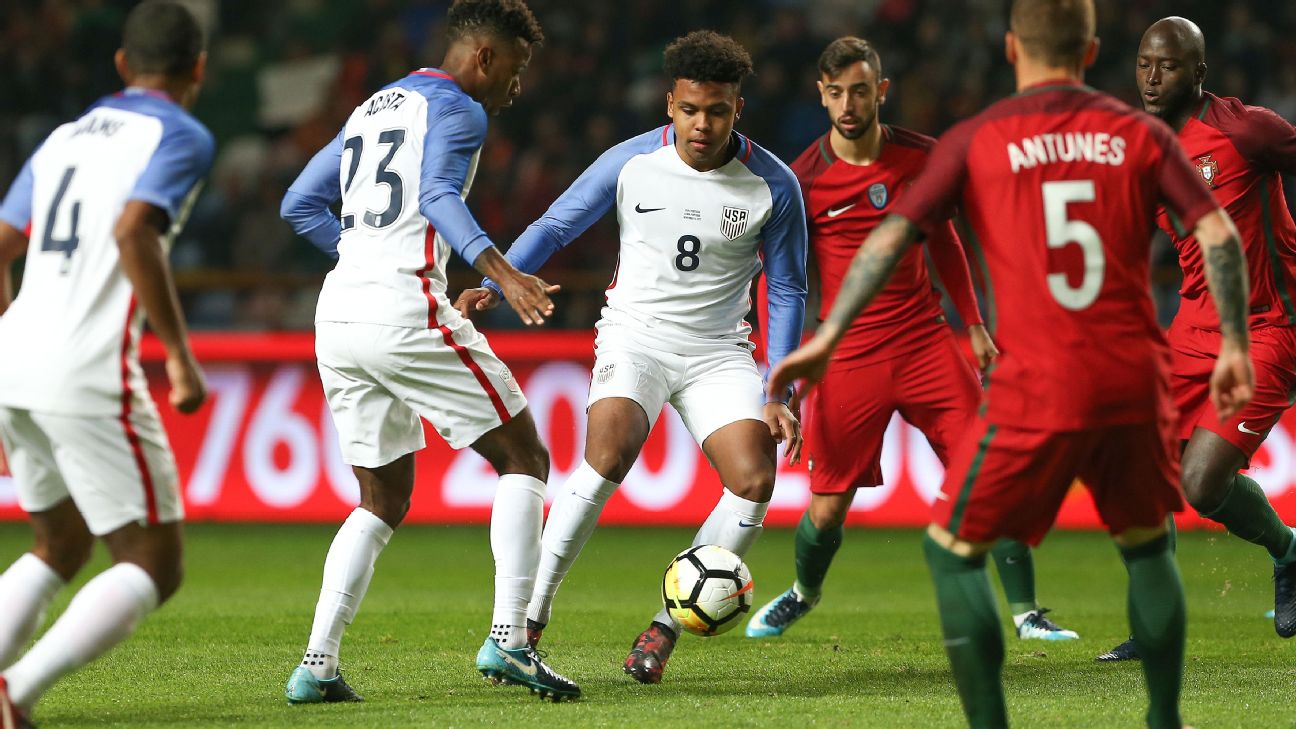 When Wes was maybe 15 -- he doesn't remember exactly -- he sat through a lecture at the IMG Academy in Bradenton, Florida, that changed his thinking on professional soccer. Really, it changed his life altogether. This was long after the McKennies had moved from Germany to Texas and after Wes had been playing stateside for a few years, first for some local teams, then FC Dallas. He had established himself as one of the top players in his age group by then and was at IMG as part of the US U-17 national team's residency program.
The lecture was on mental conditioning. You can find examples of similar IMG lectures on YouTube. They're mostly about setting goals and building confidence, the kind of lectures a 15-year-old could easily snooze through. But on this particular day, it was as if the teacher were talking directly to Wes. The lecture was about hedging.
"You have an A. There is no B. You have an A," Wes remembers the teacher saying. "Because if you have a B, you'll never give all you can for your A option."
In 2015, Wes led his FC Dallas U-17 squad to the Development Academy National Championship but when he didn't make the U-17 World Cup squad later that year, he was devastated. Other kids might have taken it as a sign to look for plan B, but instead Wes sharpened his focus. Thanks to his mentor Muller, who now works for the agency representing Wes, he went on trials at Hoffenheim and Kaiserslautern. Muller, a die-hard Kaiserslautern fan, was dismayed when the team, which is currently dead last in the German second division, passed. Still Wes focused on plan A. In 2016, he traveled to a tournament in Slovakia, where he led the U.S. U-19 national team to the championship and was named player of the tournament. Scouts from Schalke were in the stands.
The problem with this kind of single-minded dedication -- one A, no Bs -- is that it can seem reckless, naive even. It requires a self-centeredness that didn't come easily to Wes. FC Dallas, the club that had invested significant time and money into Wes's development, offered him a professional contract just as he received a scholarship offer from the University of Virginia. At the same time Schalke, which couldn't sign Wes until he turned 18, was, in the words of Wes's agent, the former player Cory Gibbs, expressing "deep interest."
The family was split. Tina and Wes were leaning toward Schalke although the decision to turn his back on FC Dallas brought Wes to tears. John, his dad, thought he should go to college. The scholarship offer from a good university was safe and sensible. At UVA, Wes would live in a dorm, make lifelong friends, learn something. He'd graduate without any student debt.
The family sat down together and made a list of pros and cons. John came around quickly, but he was worried about the risk. "Okay, you go over there for a year and you get injured, then what?" he said.
Replaying the scene in Nick's kitchen, in a kind of dazed voice, as though it's a question he still wrestles with, Wes says, "I don't know."
I ask if Wes told his dad him about the mental-conditioning class.
Wes, joking now: "I only have an A, Dad!"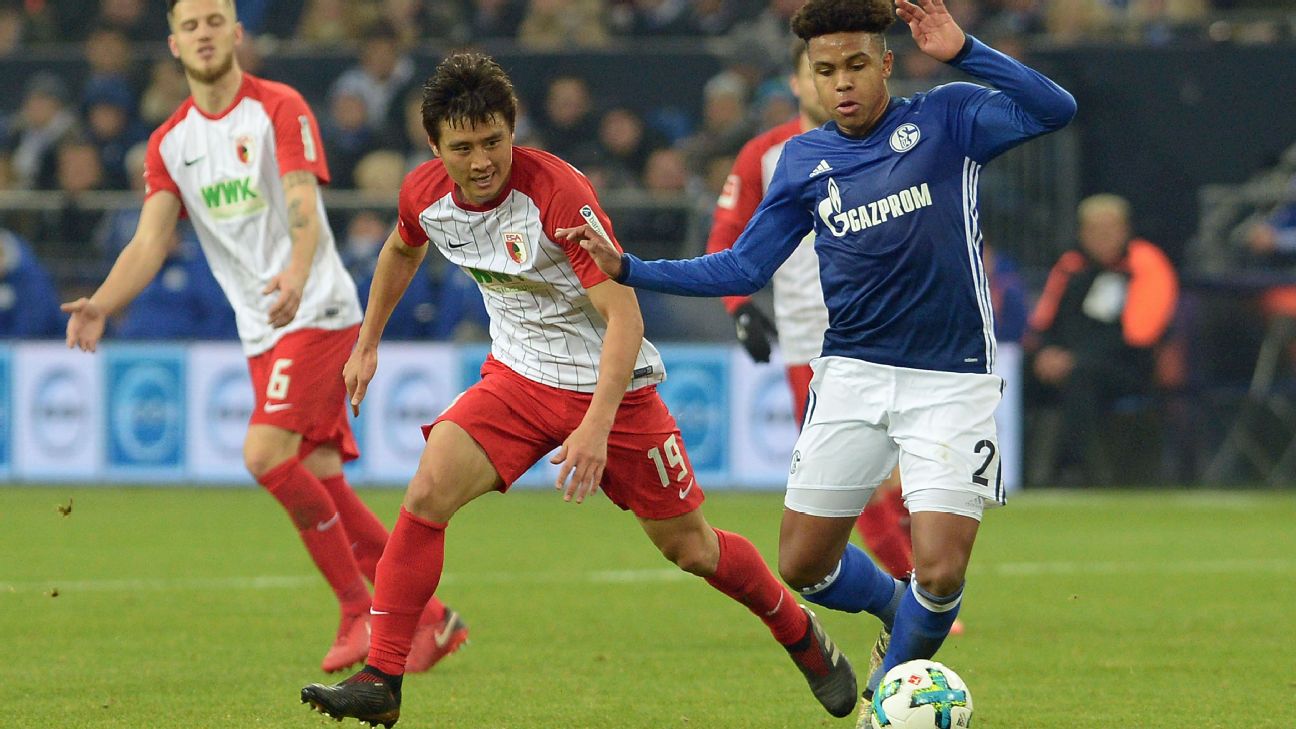 Nick has been flicking the buttons on his video-game controller the entire time I've been sitting in his apartment but he stops when some kind of protest march enters the town square outside his window. Something about freedom and justice, the specifics of which are lost on us. When Nick doesn't start a new game, I nod at the TV.
You want to go? I ask Wes.
He is incredulous. "You want to play me in FIFA?" When he realizes I'm not kidding, Wes rises from his chair. "It's like a free ass whooping you're asking for."
We sit down but before Wes can select Schalke, before he can sub himself in -- and before he can, yes, beat me twice -- the loading screen throws up a mini-game. It's a one-on-one drill where one player has the ball and the other stands with his back to goal. The appearance of the drill is kind of spooky. We had just been talking about it a few minutes prior.
In FIFA, Wes takes the ball past me and scores but in real life, when they first did the drill last year at a Schalke U-19 training session, the tables were turned. Wes got beat, then beat again. He was accustomed to an attacking role and hadn't played much as a No. 6 before coming to Germany, but one of the first things the trainer had told him when he arrived at Schalke was that he'd be a holding midfielder. Now there he was, getting smoked by the opposition.
The trainer pulled him aside. "This needs to be your bread and butter," Wes remembers him saying.
Suddenly the drill was not just a drill, but a referendum on his young career. It became his life's work to not let those other kids past him. By the end of the season, when nobody was beating him anymore, Wes got called up to the first team. Then came an invitation to preseason training camp. In early October, after starting a few games, he signed a five-year deal.
When not training, Wes sometimes watches other players in his position, and he was particularly impressed after seeing a video of Jermaine Jones at Schalke, where Jones had been on the books for seven years before coming to MLS.
"I told Nick, 'Dude, I want to play like that,'" Wes says, laughing. "He wasn't the best technically, but you could always count on him to go into a tackle. And if you need someone taken out? That's your go-to guy."
Wes says he's determined to make his own name but as role models go, there are worse choices than Jones, who played more than 200 Bundesliga matches. And Wes is right: In many of those matches, Jones didn't so much play soccer as hunt the ball. His toughness is now the stuff of legend inside the Schalke locker room.
Jones and Wes have yet to meet in person but one thing is certain: Jones would have approved of Wes's move to the Bundesliga. In early October, the older player released a video on Instagram in which he revealed that he'd urged Jordan Morris, who could have moved to Werder Bremen but opted for the Seattle Sounders, to choose Bremen. In Jones's retelling, "He said, 'You know what? I want to go home. My dad is the doctor in Seattle and my mom bought me and my girlfriend a dog,' and all kinds of stuff."
"I was [like], 'Really?'" said Jones. "Why you go the easy way if you have the chance?"
Jones took some heat for talking publicly about his conversation with Morris but his video got to the heart of a problem facing U.S. soccer: MLS has increased the depth of the national team's player pool but by paying top dollar to retain the best American players, the league has impeded the U.S.'s production of top talent. MLS has become the comfortable choice: a plan B of sorts. (Jones declined to comment for this story.)
Of course, there's more to it than simply wanting to test yourself. Living abroad comes with a number of off-field challenges. Especially early on, day-to-day life can feel like an exhausting, inescapable adventure when all you might want in that moment is the normalcy of home. It's hard to say how many American players abroad have failed on the field because they haven't settled off it, but it happens. Of course, the flip-side is that when every day is a challenge, success can taste that much sweeter.
A week after we meet, Wes makes his international debut against Portugal. He starts, wearing No. 8. He scores the U.S.'s only goal in a 1-1 draw.
"It feels good, really good," Wes says back in his apartment the day after the Weisbaden match, "to know that what I gave up in America was worth it.
"In this moment, I'm living my dream."
---
This story is from the winter/spring 2018 issue of Howler, a quarterly magazine about soccer. Get 20 percent off a subscription with promo code HOWLER14 at shop.howlermagazine.com.