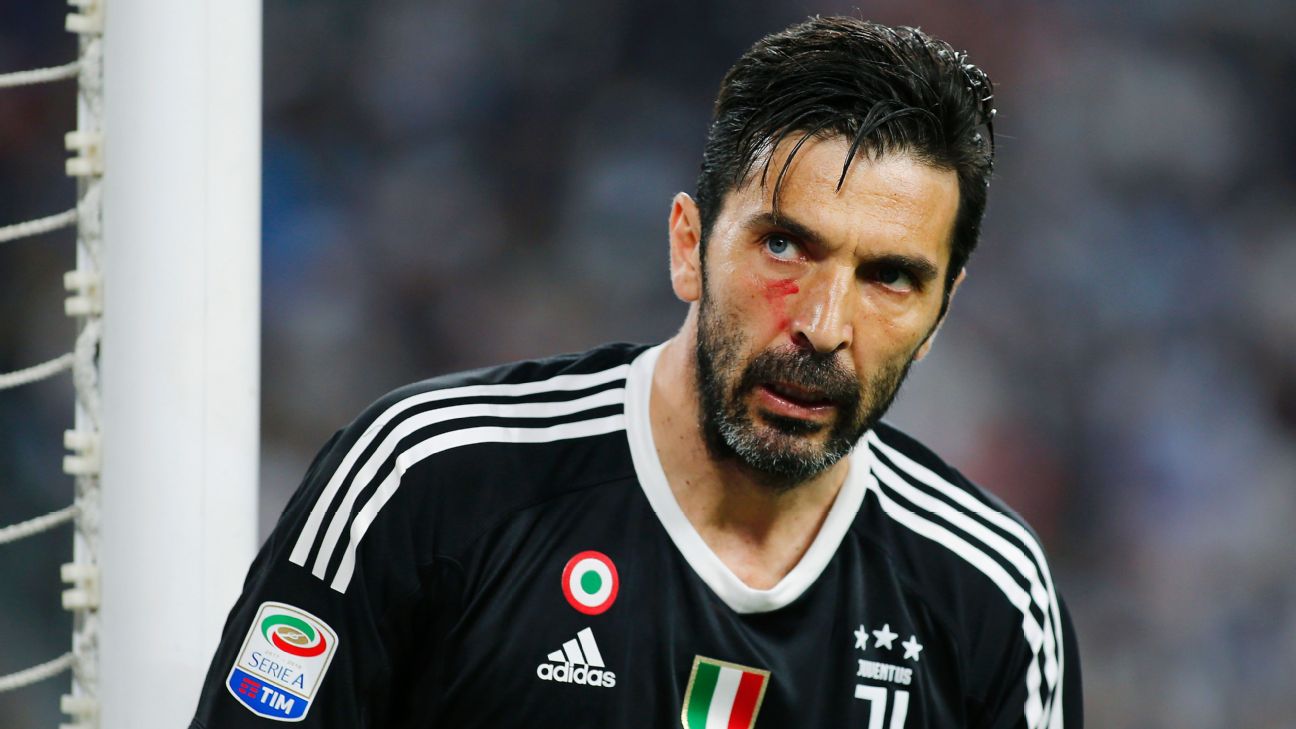 The last days of Juventus?
As the most dominant club in Italy fights for its record seventh straight league title, it is also fighting the forces of time.
TORINO, Italy -- On the night before Juventus played an insurgent Napoli with a seventh straight Italian title at stake, a group of old men sat in the back room of Ristorante da Angelino and laughed. The sound carried into the next room, the joy almost contagious because nobody appreciates a Saturday night like someone who knows his Saturdays are running out. This is a time of survival and nostalgia in Torino. The restaurant owner's son, Mauro Falvo, waited up front on the last few tables to finish and sipped from a demitasse of thick coffee. He does most of the work now.
The windows looked out toward the black water of the Po River. Pictures of past Juventus stars competed for wall space with framed drawings of classic Fiats, the automotive giant founded in Torino. Kids asked their parents for permission to leave the table and stare wide-eyed at the signed jerseys and scarves. Adults did some gawking, too. In the far corner, a father showed his two boys an old photo and told them stories about a team that had come and gone decades before they were born. This restaurant is a Juve place, popular with generations of players. Zinedine Zidane ate here nearly every day. One team brought the Champions League trophy to celebrate. That was many years ago, of course. Falvo looked up at a framed photo of the 1995-96 team holding the big silver cup and listed the players out loud, a few names still famous, most fading from memory. He made a hand gesture, as if to say: Where does the time go?
"Twenty-two years ago," he said.
The current team, led by aging stars Gigi Buffon and Giorgio Chiellini, has won six straight league titles, an Italian record. Chiellini is a warrior of a defender who celebrates defensive clearances with fist pumps. Buffon is the Juve and national team captain, winner of a World Cup and one of the best goalkeepers to ever play in any league. Along with a slowly winnowing group of stars, Chiellini and Buffon stayed with the team when Juve got relegated after the Italian football corruption scandal in 2006. They brought Juve back and created the greatest run in the history of Italian football while suffering disappointments in the Champions League.
The latest came two weeks ago. Down 3-0 on aggregate headed into the second leg of the quarterfinal at Real Madrid, Juventus managed a miracle. They scored three and allowed none and made it into the last minutes of injury time when referee Michael Oliver called a penalty and then ejected Buffon, who'd touched Oliver and argued the call. After the game, Buffon raged against the referee, dropping a series of one-liners that will be repeated for a generation in Italy. They're already meme gold. He said that the ref had a trash can in his chest instead of a heart, and that he should be in the stands drinking a juice box and eating french fries with his wife. In what is thought to be his final season, Buffon has been eliminated from even appearing in the World Cup, as Italy failed to qualify. He's seen his dream of winning a Champions League end as well. Only a league title remained if he wanted to leave Juventus as a champion.
Falvo sat behind the counter of the restaurant that opened 40 years ago, taking money from the last few guests. A few years ago, he said, Juventus moved its training center out of the city, and now the young players don't eat here much anymore. Of the current team, only Buffon still comes in from time to time.
A customer walked toward the door and shouted, "Juve!"
"Sempre," he said, sounding like a man who knows nothing is forever.
My plane will be in the air by the time you read this, leaving behind flashes from a strange Torino dream. It's not an original idea, but it's true: If you want to learn about how the Romans lived in the past, go to Rome; if you want to learn how the Medici lived in the past, go to Florence; if you want to see how Italians live today, the joys and struggles of life in color and in present tense -- go to Torino. I came here to see Juventus while this team was still together, fighting for a championship with the great Buffon in goal. Get on a plane right now if you can because time is running out. Most likely, only a month remains. The Juventus team motto has never seemed more appropriate: Fino Alla Fine. Until the bitter end.
"Nothing and nobody is eternal," Buffon said recently.
Teaching that knowledge is what this city does best, even more efficiently than it once built millions of cars. There's a book I brought with me, an Italian novel set in Torino, and this is the first paragraph of the introduction, which I keep rereading: "In a far-flung corner of northwestern Italy, girdled by industrial haze, flanked by a crescent of jagged Alps, stands Turin, grandiose necropolis of a town. Baroque palaces, shaded neoclassical arcades, interwar military monuments and diverse hordes of bronze statues recall a history as the first capital of modern Italy and, in a fuzzier, earlier time, royal capital of the Kingdom of Savoy. It's a museum city, famous for its eponymous Shroud, its Napoleonic trove of Egyptian tomb treasures, its streets where Nietzsche suffered his tragic mental collapse. At first glance, a quiet museum city -- yet museums rarely come without an odor of death or, in Turin's case, a whiff of Armageddon. Nicknamed the 'City of Black Magic' by its tolerant Italian neighbors, Turin has a long reputation for everything disquieting and spooky. Dozens of bookshops can still be found near its center selling witchcraft manuals, Satanism how-tos, UFO monthlies and the supposed confessions of ex-Illuminati. Walking along the River Po, you'll see bridge after bridge daubed with bilingual End Times graffiti."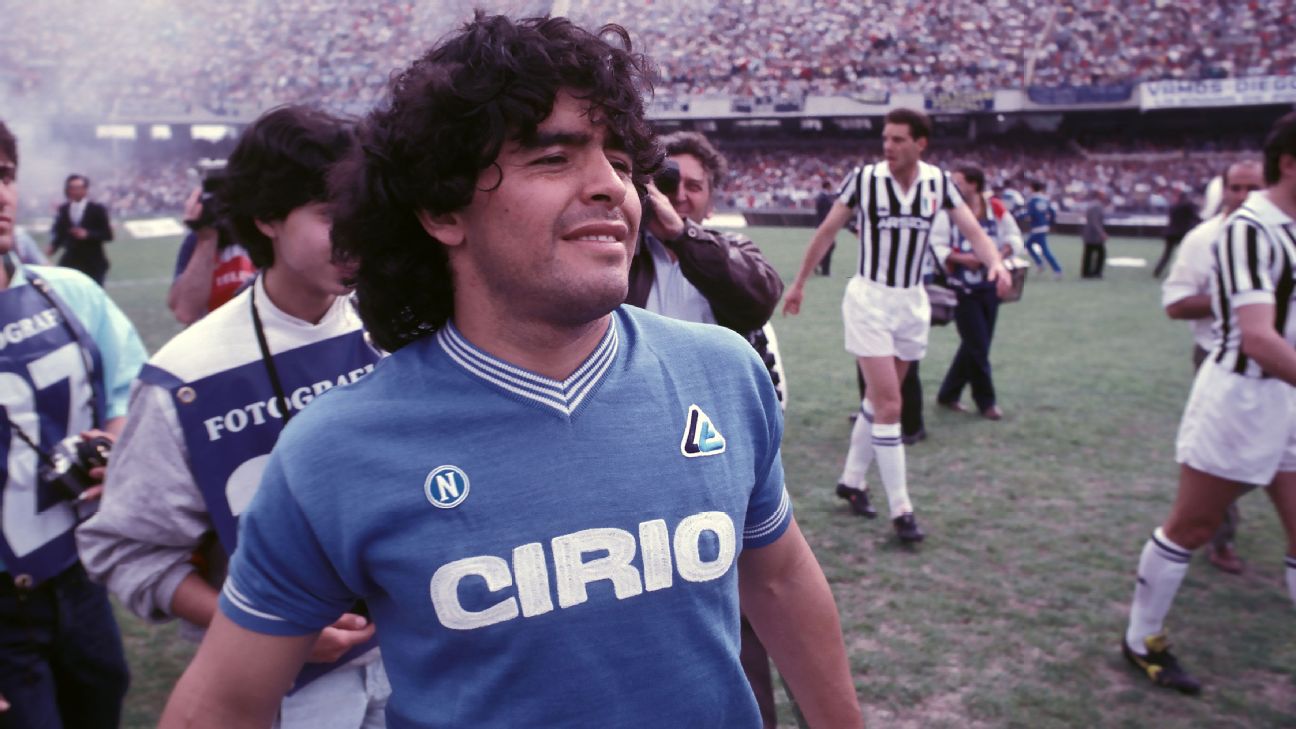 The next morning, walking across the Po to kill the nine hours before kickoff, I passed some end-times graffiti about Jesus coming back. I grabbed a table in the shadow of an old church, and my translator, Paolo, and a local professor named Carlo Alberto Dondona met me.
Carlo ordered a drink called a Punt e Mes.
The waitress stared blankly. Finally, he explained it and she ran off to bring three of them. He looked aghast, like someone from Memphis discovering a member of the local service industry had never heard of a rib. A Punt e Mes is a vermouth cocktail; Torino is where vermouth was invented. Nothing feels more of the place than a Negroni or some such in one of the old squares; one afternoon, I sipped a drink and in the distance, unseen speakers played Pavarotti singing "Nessun Dorma." His soaring voice seemed to float through the piazza. For generations, no dinner, lunch or even vaguely celebratory breakfast was complete without a slug of vermouth. Like a lot of things, that's slipping away.
Dondona shook his head.
"We are living in such bad times," he said, laughing. "Things change, and we have to face it."
These two are an odd pair; one man studies economic trends, and the other lives them. Dondona is a researcher. Paolo is a journalist, but his father moved here from southern Italy years ago to work for Fiat. Paolo and his family consider themselves immigrants, so vast is the divide between the two halves of Italy. At the height of Fiat, more than 500,000 people moved from the south to the north. Juventus became nationally popular in part because it served as a beacon for the progress and rebirth possible in Torino's factories. Since Juventus also is owned by the Agnelli family, the team and the belching smokestacks were seen as intertwined. If all the other Italian teams are proxies for the fevered, tribal patriotism of former city-states, then Juventus served as a proxy for the Italian industrial revolution. It represented hope for a new, dominant life.
Half of Italy loves the team. The other half hates them.
"Like last week in Madrid," Dondona said, "half of Italy is so happy. And why? They represent power. Juve is perceived as the lucky one that normally receives the penalty at the end of the game."
The cocktails arrive in heavy crystal glasses, the drink both bitter and refreshing, with a wedge of orange. We are talking about the city trying to find its way; it's going through the end stages of a spiral that would be familiar to anyone who lived in an American Rust Belt city two decades ago. The large Fiat factory located just outside the city once employed as many as 70,000 workers. Now fewer than 7,000 remain, according to Dondona. These men and women work on Alfa Romeos and Maseratis. No Fiats are made in Torino, and the popular 500 model is produced in Poland. One day in the not-distant future, there will be no more industrial work in Torino.
Paolo and Carlo are pulling for Napoli; they like to see an underdog unseat Juventus, a team that outspends all its Italian rivals. They're both Torino FC fans, like most people who actually live in Torino. They've seen the good and bad of having your future tied to one industry. The Agnellis are called simply "The Family" here. When the patriarch died in 2003, much of the city came out to mourn, not just for a man but for the promise he represented and delivered to their fathers. The Agnellis still own the football club even if the factories are mostly empty now. "To cover the retreat from the city," Dondona said, "they maintain Juventus and pump money into Juventus."
These are things that Buffon knew, even in his moment of madness in Madrid, and what Michael Oliver couldn't understand. He was refereeing a single moment in a single game, and Buffon was fighting for his own professional life, for the team he's led for all these years and for something larger and ineffable, too. Even people who hate Juventus -- or who think they get all the calls, or who think they're financial bullies -- can see and appreciate the fight in Buffon. In Italy, Juventus is known as the "Old Lady" while Napoli spends much less and plays a brand of modern and exciting football. Juventus has dominated for a generation, but nothing and nobody is eternal.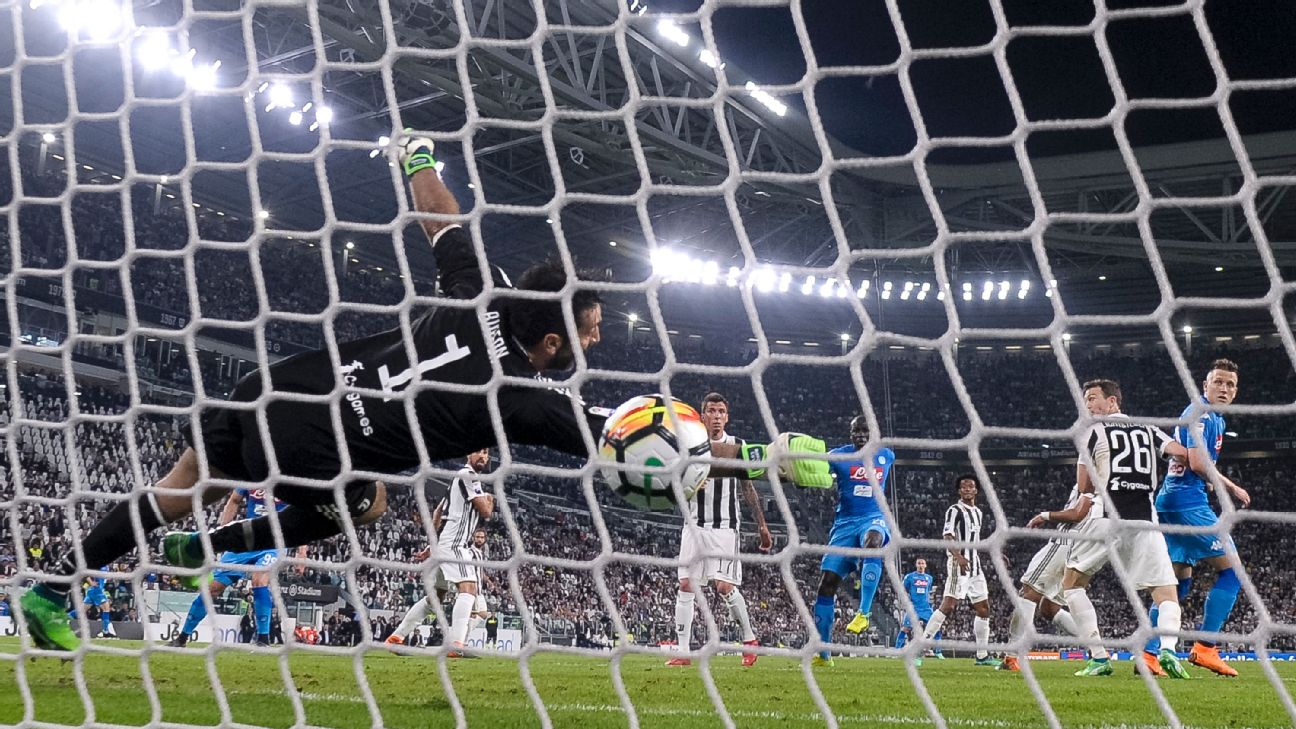 Buses lined the parking lots outside the stadium, bringing in supporters from all over Italy. The air smelled like cooking sausages and grilling onions and peppers. Inside, the pregame video showed great players over the decades, including several stars arguing with referees. As the team took the field, the enormous speakers played AC/DC's "Thunderstruck" and even a Napoli radio guy danced.
It was contagious and hopeful.
Then Chiellini went down injured in the first few minutes and soon came off the pitch for good. Napoli attacked while Juventus struggled to create any chance or momentum. The score stood 0-0. Only Buffon kept his team in the game, making three diving saves, the last one with just 90 seconds to play, as he stretched out to his left. Juventus was so close. A win or draw would leave it in firm control of Serie A. A loss would put it one point ahead with four games left, including on the road against Roma and Inter Milan. Napoli set up for the ensuing corner kick, less than a minute left, and it came arcing into a mass of players, where Kalidou Koulibaly headed it past Buffon. He'd made three saves. He couldn't make four.
Things stopped as both groups of fans looked momentarily stunned. Then the explosion of joy and relief on one side and anger and growing acceptance on the other. In the press box, the Napoli reporters lost their minds, jumping up and down, hugging. The Juventus fans went silent, and after three minutes of stoppage time, the game ended. It felt like something larger was ending, too. Napoli has four easy games left and a chance to finally unseat the Old Lady as champions.
The entire Juventus team walked to the locker room -- except for one player.
Buffon stayed behind.
He walked toward the celebrating Napoli players who'd gathered to salute their loud, jubilant fans in the northeast corner of the stadium. One by one, he shook hands and hugged his competitors, congratulating them on the victory. Then he walked alone back toward the tunnel, out of time in more ways than one, until he finally disappeared from view.
A senior writer for ESPN.com and ESPN The Magazine, Wright Thompson is a native of Clarksdale, Mississippi; he currently lives in Oxford, Mississippi. Previously, he worked at The Kansas City Star and the New Orleans Times-Picayune. In 2001, he graduated from the University of Missouri School of Journalism.