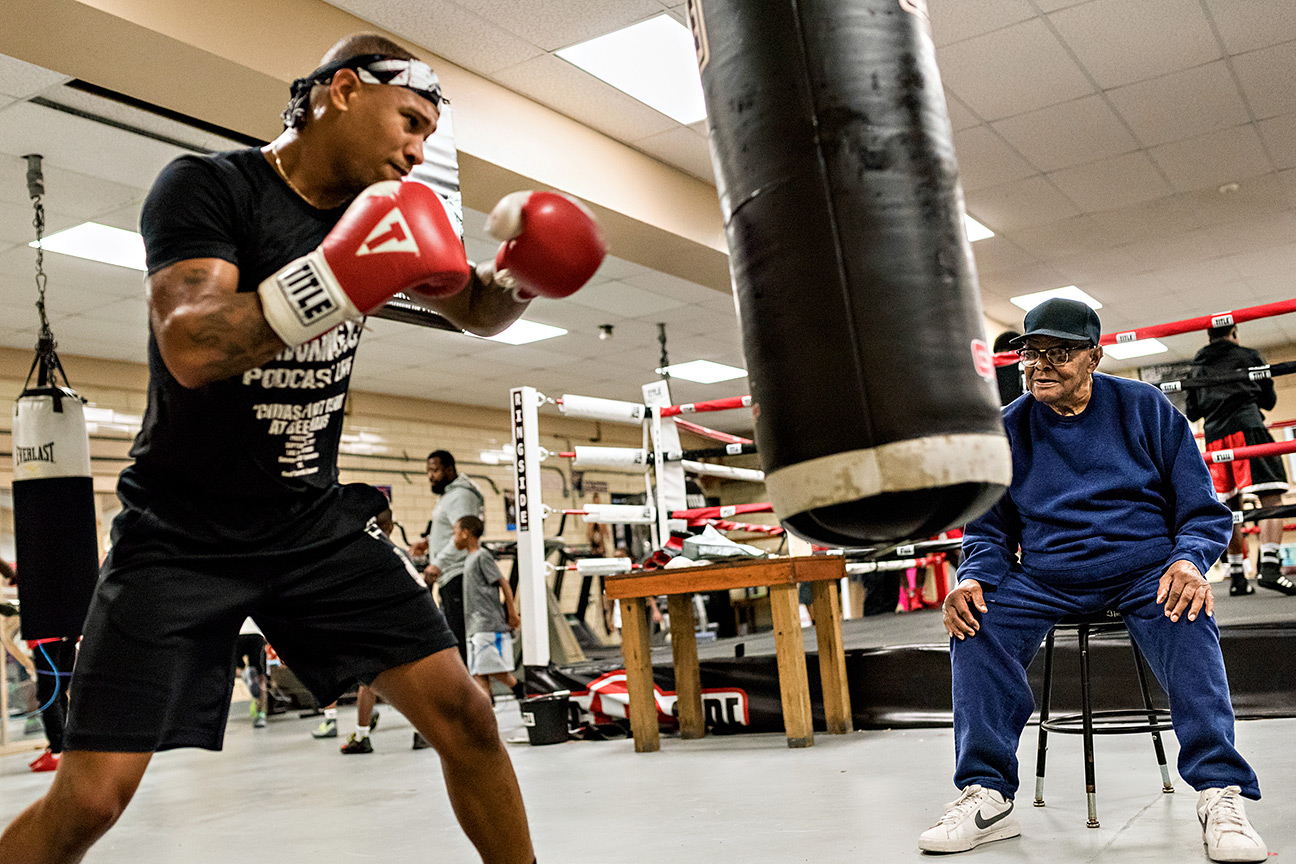 When boxing is your life
Being born into the Allen family of Philadelphia means being born into boxing. Damon Allen Jr. looks to add his story to the family saga.
Damon Allen Jr. was always surrounded by sports. Spending time at the local West Philadelphia rec center after school, where he said his "grandpop ran a boxing gym," he tried his hand at team sports, specifically basketball, but it "just wasn't his thing." Due in part to his highly competitive nature, he found boxing as his calling. "I was real nervous at first, you know," Damon said. "Nobody took me serious -- the little black kid with the green eyes, boxing -- and they portrayed me as, like, the pretty boy."

The 25-year-old who began his career slap boxing any kid who would let him 17 years ago, is now an undefeated professional lightweight boxer with Golden Boy Promotions, traveling the country and taking on boxers brave enough to step in the ring with him.

The Allen family isn't a stranger to the boxing culture and lifestyle. Damon is the third generation in the family to box and the second to box professionally.

He is surrounded by support from all sides: His mother, Rasheeda Allen, was a USA boxing judge; his father, Damon Allen Sr., or Big Dame, has been his coach since Baby Dame was 8 years old, with his great grandfather and Philadelphia boxing Hall of Famer, Mitch Allen Sr., as the "overseer." Now Damon is a role model to his young cousin Tyreem Haywood, aka "Moo Moo," a 12-year-old boxer who hopes to be a professional heavyweight someday.

Boxing is ingrained in Damon. There is nothing else he would rather do.

"I don't like things getting the best of me, so knowing I didn't conquer or I didn't give boxing my all or live up to my full potential, I couldn't sleep at night knowing that," said Damon.

When asked what he wants out of all of this, Baby Dame says, "To have my name remembered. I want to be legendary."