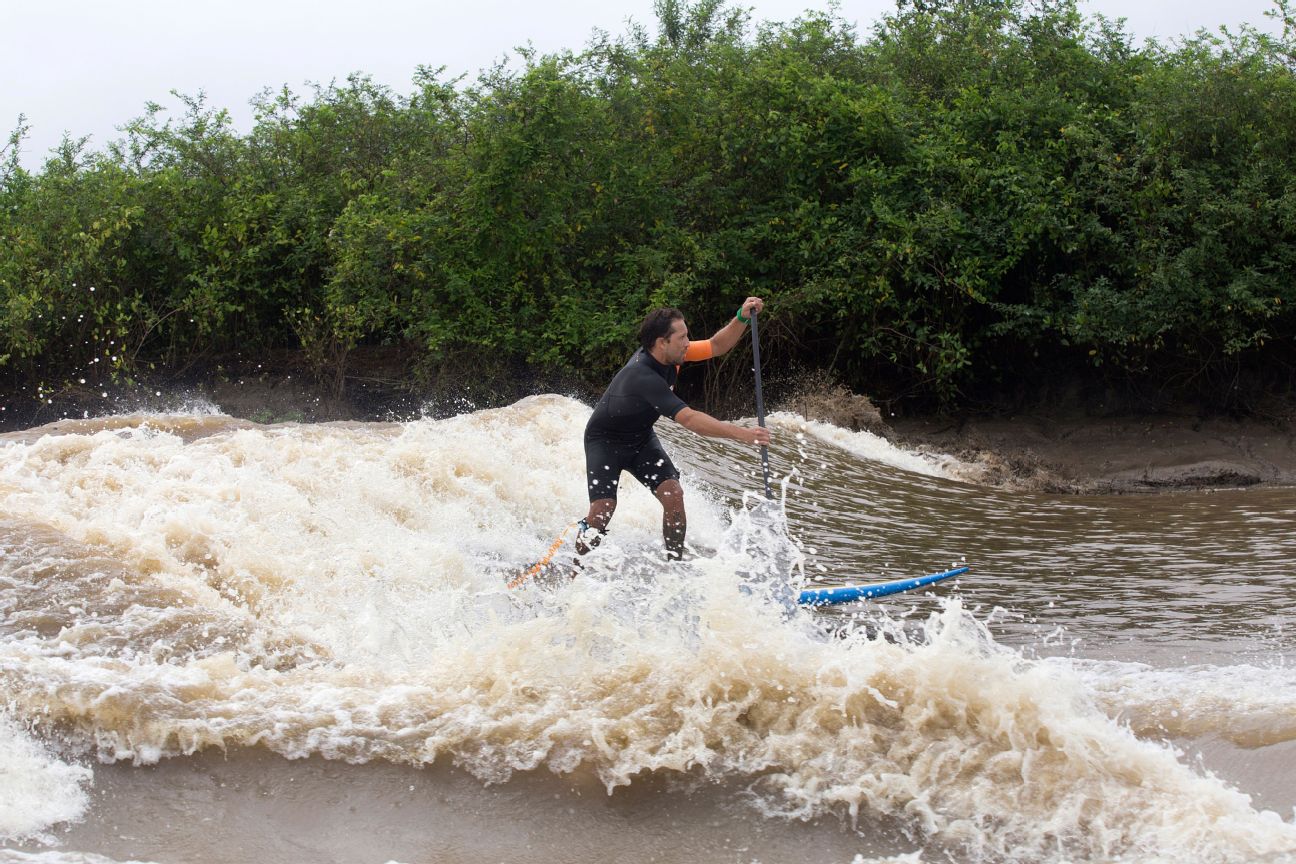 Chasing River Monsters
All around the world, surfers are on a quest to find the ocean's biggest waves. But some, such as Brazilian surfer Serginho Laus, seek out the fury of the Amazon River.
When high tides during the spring equinox crash into slower-moving water in Brazil's rivers, a natural phenomenon called a tidal bore -- or a pororoca in Portuguese -- is formed. The resulting wave can rage for dozens of miles, ripping out trees, spewing out mud and even dragging caimans along with it.

While locals live to respect the pororoca, knowing full well it could smash through their dock or turn their boat into a million wood chips, local surfers such as Serginho Laus live to ride it.

"It's a feeling of freedom, it's a feeling of discovery," Laus said. "You are in a place that nobody goes: Everybody is afraid to go because the pororoca looks like a monster for the locals who live around this area. It's like an Amazonian tsunami."

It's easy to see why surfers love it so much. Unlike ocean breaks that last maybe 30 to 40 seconds, the pororoca can be ridden for as long as the surfers can handle the intense lactic acid buildup in their legs. There's an extra incentive to stay up longer: hungry piranhas and blood-sucking candiru catfish, known as "vampire fish," lurk below.

Laus formerly held the world record for the longest tidal bore surf, at 33 minutes, 15 seconds, and says he once rode the pororoca nonstop for 1 hour, 10 minutes. He forgot the GPS tracker to validate the record.

But in 2014, everything changed. The pororoca at the mouth of the Araguari River -- where Laus had been riding since the late 1990s -- disappeared.

"When the Araguari died, the dream died, too," Laus said. "Imagine, you've always been in the place that you desired to be with the best waves in the world -- and just in a moment, you don't have that place anymore."

While other surfers went hunting for new river monsters around the world, Laus chased another pororoca in Brazil -- this time, on the Amazon River. He spoke to riberinhos, people living along the river, and found exactly what he was looking for.

So Laus gathered his local crew and invited Brazilian stand-up paddleboarder Ivan Moreira and his surfing dog, Bono. Together, they sailed 15 hours into the Amazon, past punishing rains and curious villagers, to meet the monster head-on -- a new record keenly in their sights.