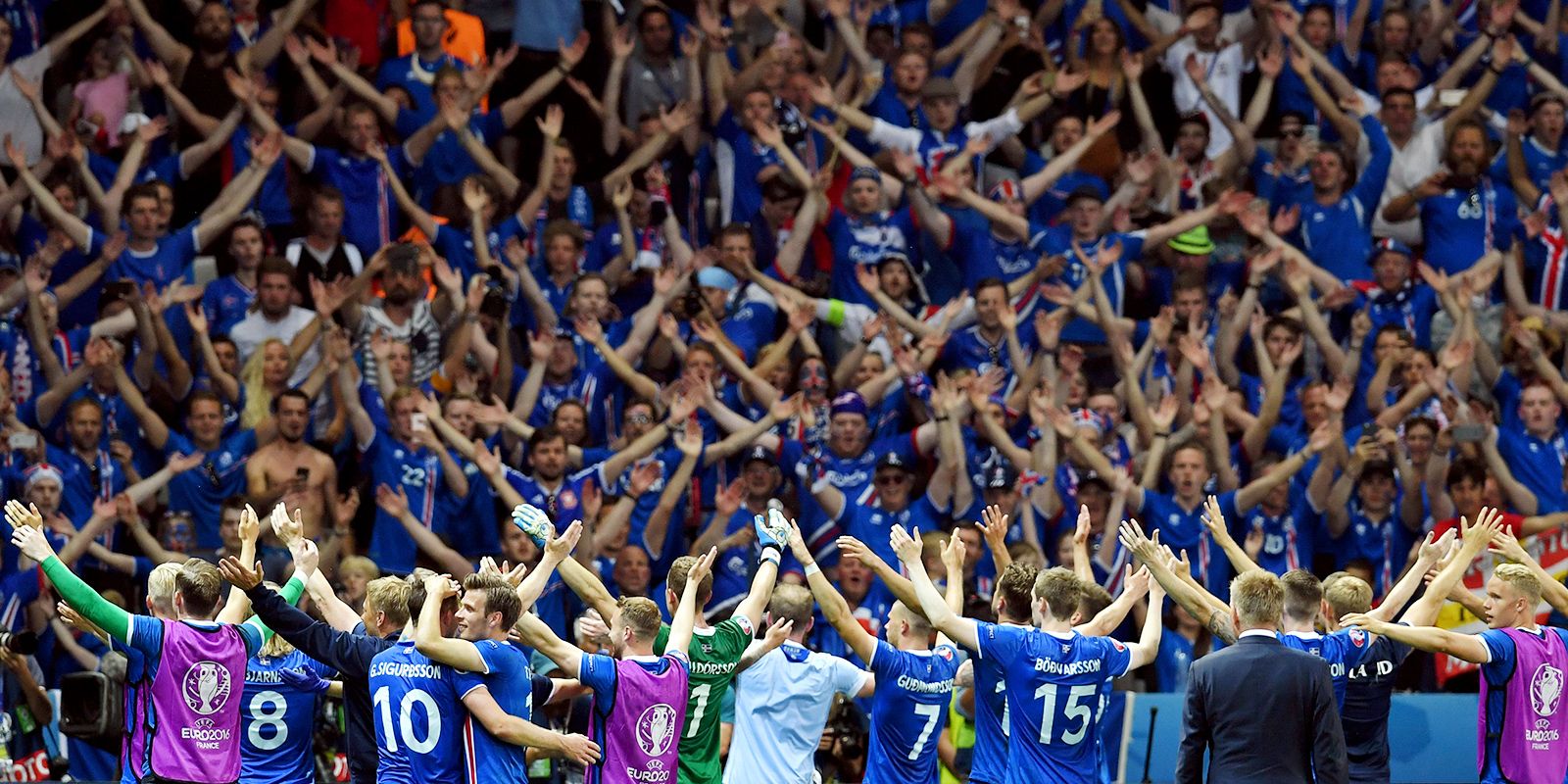 The Miracle on Iceland
Tiny Iceland shocked the world by qualifying for its first World Cup. In Russia, the goal is simple: Shock the world again.
This story appears in ESPN The Magazine's June 18 World Football issue. Subscribe today!
It's an unremarkable corner house, white like the winter sky. You pull open the door and hang your coat by the staircase. A secretary serves tea. You contemplate the only photo on an otherwise empty wall: a women's football team celebrating after a win. Then Gudni Johannesson, Iceland's president, enters the room and extends a hand. "The good thing about Iceland," he says, "is that the president is totally free to go to football. There are people who claim that I went for this job just so I could get tickets to all the games."
Being the head of state in Iceland is different from in the U.S., or Italy, or even Holland or Chile. Johannesson's workspace is a waist-high table inside a blandly decorated office that might be the lobby of a Westin or Hyatt. When he prepares sandwiches at the football tournaments that his 8- and 10-year-old play in on weekends, there's no security detail, no pool reporter, no screaming protesters. "I can live a normal life," Johannesson says. Even better, he can clear his schedule for this summer's World Cup. Because unlike the U.S., Italy, Holland or Chile, his team is going.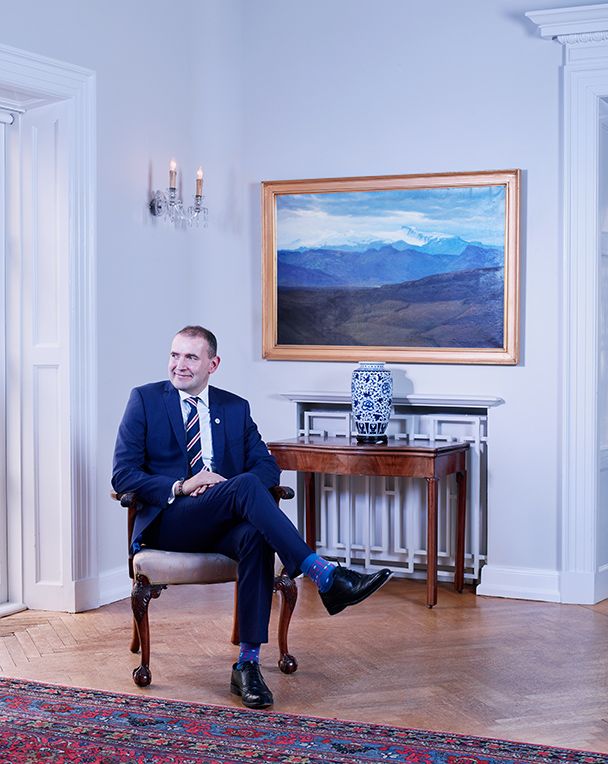 Iceland in the World Cup? This is a country that would lose a tug-of-war to Honolulu, although Icelanders are determined and hardy, so maybe it wouldn't. Only a decade ago, this tiny nation of 350,000 was bad enough at football to get thumped 3-0 by Liechtenstein (population 38,000), in a game that wasn't as close as the score. Yet last year, it managed to finish atop perhaps the most difficult qualifying group in Europe. Before that, it shocked England in the 2016 Euros and made the quarterfinals.
Of course, this is not the only important thing that has ever happened to Icelanders. Iceland begat Leif Erikson and the Vikings. It has hosted Fischer and Spassky, Reagan and Gorbachev. Right before 2008, a whole lot of Icelanders got rich in stocks and real estate. Then the three biggest banks failed, the currency crashed and billions of dollars evaporated in one of history's greatest financial collapses.
Still, nothing ever affected the country like this football team's astonishing success. When Iceland beat England in Nice, more than 27,000 Icelanders were at the tournament, which is 8 percent of the nation. They spread their arms wide and clapped them over their heads in a Viking war chant, then stayed in place after the game to catch a final glimpse. The team's TV ratings sound like Russian election results: If you were in Iceland watching anything that night, there's a 99.8 percent chance you were watching football. President Johannesson understands the fervor. A historian by profession, he was scheduled several years ago to attend a colloquium in Reykjavik on the death of nationalism. That morning it was hastily rescheduled. Iceland was playing that night.
But even to date, nobody knows exactly how this has happened. And so jubilation about a World Cup summer comes with concern that it won't be repeated, making Icelanders nostalgic for a tournament that has yet to unfold. "For a country this size, it's incredible to qualify even once," says Asgeir Sigurvinsson, a former Bayern Munich and Stuttgart standout. "You can't explain it happening one time, let alone think that you could possibly do it again."
As the underdog in every game it plays, Iceland claims to feel no pressure -- other than the hopes of an entire country. In July, it will need to finish at least second in Group D against Argentina, Croatia and Nigeria to reach the World Cup's knockout stage (SPI gives it about a 30 percent chance).
"It will be extremely difficult," says team captain Aron Gunnarsson, who played last season for Cardiff City in England's second division. And yet, he adds, his team has done the impossible before. "Think about the results," he says. "The achievements we've had."
Iceland clearly has divined something about how to win at football that countries a hundred and even a thousand times its size (ahem) haven't. But what is that, exactly? And can the team keep the party going until someone figures it out?
---
The windchill is in Fahrenheit's single digits. Snow sits in piles beside frozen roads. What seems like Iceland is actually northern England one Saturday in March. The worst storm in three decades threatens to postpone Everton's game at Burnley, one of just two occasions last season when Gylfi Sigurdsson and Johann Berg Gudmundsson, the only Icelanders in the Premier League, played each other. In the end, heat pipes in the soil save the day.
Undaunted by the cold, the Icelanders play like Icelanders. They're gritty and resourceful, not the prettiest players but always in the middle of the action. In the back row of the stadium, three members of Everton's analytics staff sit bundled like Arctic explorers. Midway through the first half, Sigurdsson brings the ball to the middle of the attacking zone and surprises Burnley's defense with a swift pass to the right wing. After Cenk Tosun scores, their shouts of "Siggy!" acknowledge the mastermind behind the goal.
In the second half, Burnley's Gudmundsson counters by lofting a corner that seems to pause against the leaden sky before dropping into the box precisely where Chris Wood waits to head it home. The Arctic explorers moan. The final is 2-1 to Burnley.
After the game, Sigurdsson and Gudmundsson linger in the corridor outside the locker rooms and talk for nearly half an hour. They look like long-lost friends catching up with each other, but they're already caught up. They talk constantly, Sigurdsson explains, and find a way to bridge the 40 miles for dinner nearly every week. "It's so strange playing with him so long and now playing against him in the Premier League," he says. "Who would think we both would have made it?"
Sigurdsson, 28, and Gudmundsson, 27, have known each other for more than a decade. But then, the entire team has. If there's an advantage to choosing a national team from about as many candidates as usually try out for a school musical, this might be it. "By now," Sigurdsson says, "we all know exactly how the guy next to us is going to play, what he's going to do in every situation. Other countries don't have that."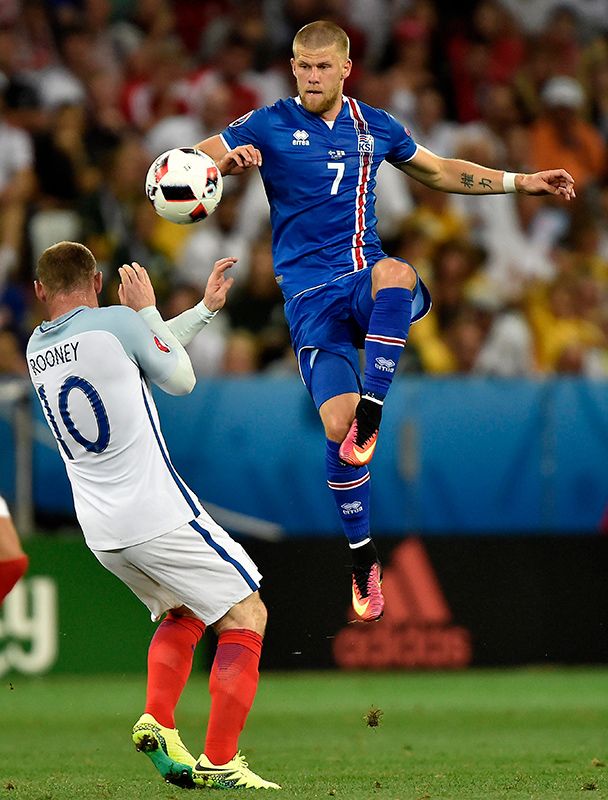 Some would say that Iceland has been teaching lessons of cohesion since the ninth century. To a people who eke out existence from a landscape that hardly seems habitable, the challenge of an overmatched football game hardly seems daunting. "We really had to fight just to survive on this island way out in the Atlantic," says Arnar Bill Gunnarsson, the education director at KSI, the Icelandic football federation. "Maybe that's still part of us. We have to fight to survive."
Gunnarsson credits the snow and rain, accented by freezing winds from about September through May, with making Iceland's footballers tougher than the rest of us. "Clearing snow from gravel pitches during the winter," Burnley's Gudmundsson recalls. "If we wanted to play, that's what we had to do." At the same time, the construction of seven indoor football facilities over the past 15 years has mitigated those winters, enabling players of all ages to triple or quadruple the hours they spend doing what footballers do to become truly accomplished. "We've typically had the longest offseason of anywhere in the world," says former Bolton and Tottenham player Gudni Bergsson, who runs KSI. "Now that can change."
Those facilities, and replacing gravel with artificial turf on dozens of fields, have Iceland's youth learning a far more skilled version of football. "If you talk to foreign coaches about Icelandic players, all you'll hear is, 'the mentality, the attitude,'" says KSI's Arnar Bill Gunnarsson. "Nobody says, 'Oh, they're so technically proficient.' Hopefully that will change now."
Nevertheless, Burnley's Gudmundsson knows the odds are against Iceland ever producing a Messi, Neymar or Ronaldo, let alone a critical mass at Champions League level. "We're always going to come across teams that are simply better," he says. "So we have to find a different way." Can that way -- through resilience, resolve, fortitude -- remain if they're no longer playing football in the freezing cold? Bigger countries try to build their own programs in the image of recent World Cup winners, an approach that just won't work for a nation with perhaps 120 professional footballers. As Cardiff's Gunnarsson explains, "If we do everything like Spain and try to play like Spain, you know what we will become? A really bad version of Spain."
---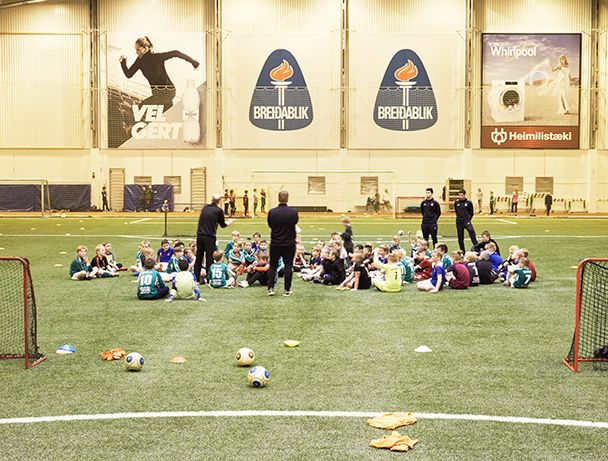 Like all drills worth anything, this one is pure repetition. A girl dribbles the football down the spongy turf toward a barricade. Then she whacks it off a board set at an angle, sprints past the target to meet the ball and send it toward a goalie. She then runs to the back of the line to do it again. She's 6 years old.
She's under the bubble at HK, one of two indoor facilities in Kopavogur, a Reykjavik suburb. HK, which stands for Handknattleiksfelag Kopavogs, plays in the second division of Icelandic football. It also fields teams for 4-year-olds and up. All the coaches at HK, like all football coaches on the island, are trained and certified. The drill for the 6-year-olds is run by Ragnar Gislason, a former national team player who coached in Iceland's first division. In Iceland, the American youth soccer model is met with disbelief. The idea that some kid's father in a Juve scarf with family in the old country coaches against someone else's father is unthinkable.
Around the corner from HK is Breidablik, a competing club that built one of the first full-size indoor fields on the island in 2002. That was Gudmundsson's team, and later Sigurdsson's, and where Arnar Bill Gunnarsson worked before joining the federation. (Everyone calls him Arnar Bill, by the way, just as everyone refers to Gudmundsson as Johann Berg. Part of that is the familiarity of a nation where the president makes sandwiches at football tournaments. But also, last names in Iceland are reinvented each generation by taking your father's name and tacking on -sson for boys and -dottir for girls. Nobody would ask whether Aron Gunnarsson and Arnar Bill Gunnarsson are related. Their fathers just happen to have the same first name.)
Breidablik has 1,600 youths on its squads. Last summer, it entered 22 teams in a single tournament for 12-and-unders. It owns a fleet of vans that retrieve team members from schools and shuttle them to practice. Annual fees total about $1,000, which isn't cheap even in a country where a takeout chicken can cost $50. But here's the thing: The Kopavogur city government pays almost $400 of that. Reykjavik and other municipalities do the same for their clubs. Government sponsorship of sports is seen as a worthy investment. "A bigger percentage of Icelandic kids play football than anywhere else," says KSI's Bergsson. While that's statistically difficult to validate, UEFA verifies that the country's participation rates are almost double the European average.
The subsidy helps pay for the coaches and assistants on the Breidablik staff, 74 of them on a single club. The trend of plentiful coaching is the same at all of them. And yet when the national team needed a new manager in 2011, it looked outside the system. Lars Lagerback had coached Sweden, his home nation, for a decade and taken it to the World Cup. Then he moved to Nigeria and qualified for another. In Iceland, then ranked 106th worldwide, he saw a potential breakthrough. "What Lars brought was professionalism," Aron Gunnarsson says. "He demanded things. And he had the upper hand. He wouldn't have taken the job if he didn't get them."
Near the top of his list were charter flights, or at least direct commercial flights for short hops. Iceland isn't exactly in the center of Europe, and qualifying matches often require travel to the far side of the continent. Sigurdsson recalls taking an entire day to get from Reykjavik to Cyprus. Not only did the team have to change planes in London, it had to change airports from Heathrow to Gatwick, an hour away. "We lost that game," Sigurdsson says. "We were nowhere near the level that we should have been. When Lars came, he knew how things needed to be done to make things easier for the players and get the most out of them."
In return, Lagerback demanded attention. The stag-party atmosphere surrounding the national team's training sessions and games, two dozen guys who only cared about hanging together for a week, was supplanted by what sounds like the sales conference of a major corporation, an agenda of breakout sessions and workshops. These days, when the team gathers in Reykjavik, it works out in the morning, visits friends and family in the afternoon, then returns by 6 p.m. "It is very boring, going through meeting after meeting," Sigurdsson says. "Going over how we work defensively, how we work offensively. But we all agree we would rather do that and then win the games."
What do all those meetings and workshops get you? A style of football that is very difficult to watch, let alone play against. "Let's not make football fun for them" is how Aron Gunnarsson describes it. That could be Iceland's mantra.
Iceland's players almost never have the ball. When they do, they either kick it back to their keeper or send it soaring downfield. "I've seen the stats," Gunnarsson says about a typical Iceland game. "It's always 'They had more ball possession. They completed more passes,' And I'm like, 'And what? What did they do?' They didn't score against us. We scored two. With fewer passes. Fewer corners. But we managed to grind out a result."
When Asgeir Sigurvinsson coached the team from 2003 to 2005, he tried to play the game he'd mastered at Stuttgart and Standard Liege and Bayern Munich. "I wanted to play like the other teams," he says. "And my teams played well. We were on the move. But we made too many mistakes, and if you're going forward and you lose the ball, you're open at the back." Lagerback understood that less skilled players can't lose the ball if they don't have it. Even against weaker teams like Kosovo, Iceland rarely controls possession more than 40 percent of the time. Nobody likes to play that way, waiting patiently for an opposition mistake and a chance to score on the counter. "But after a year or two," Everton's Sigurdsson says, "we were really seeing the benefits. We were getting points. With that came the confidence of believing that the system actually works. So we can't go back now."
Not even now that Lagerback is no longer managing Iceland. He left after the 2016 Euros, which he co-coached with his heir apparent, a veteran Icelandic coach (and practicing dentist) named Heimir Hallgrimsson.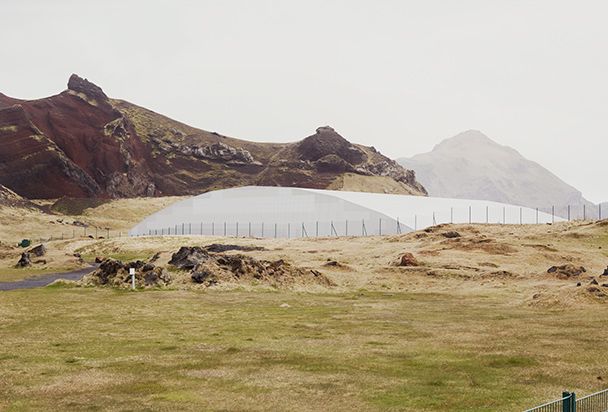 The lesson: Iceland's success is bigger than any one man. But is it bigger than Iceland? Barring a sudden and severe reversal of global warming, Icelanders' sturdy resilience seems impossible for others to replicate. Training enough coaches is much harder when your scale is tens of millions of adolescents rather than a few thousand. And who else could be persuaded to play football that way?
What other nations might consider, though, is the role football plays in Icelandic life. President Johannesson's father was studying at San Jose State in the 1960s when John Carlos and Tommie Smith, who later raised their fists at the 1968 Olympics, were matriculating. He came home to Iceland (and a career coaching team handball) with the notion that sport has to power to effect change. A generation later, his son is prouder of Iceland's participation levels than of whatever might happen in Russia. From the highest teen smoking and alcoholism rates in Western Europe 20 years ago, Iceland's are now literally the lowest, and Johannesson believes football has been instrumental. "I want sports to be a force for good in society," he says. "I see success at the top almost as a side issue."
Leaning forward in the patterned armchair where he has been sitting, Johannesson cautions against making a connection between a nation's athletic success and the values advanced by its government, citing East Germany. Yet he also knows there's something to be said for promoting resilience, grit and persistence against overwhelming odds. If those ideals can be packaged in blue uniforms and displayed on the biggest stage, well, he isn't fighting it. "We as a society are not better than other societies because we're good at football," he says. "But we're certainly going to enjoy this while it lasts."
He spreads his arms wide. "And long may it last!" he proclaims.
Now, if you'll excuse him, the president has sandwiches to make.