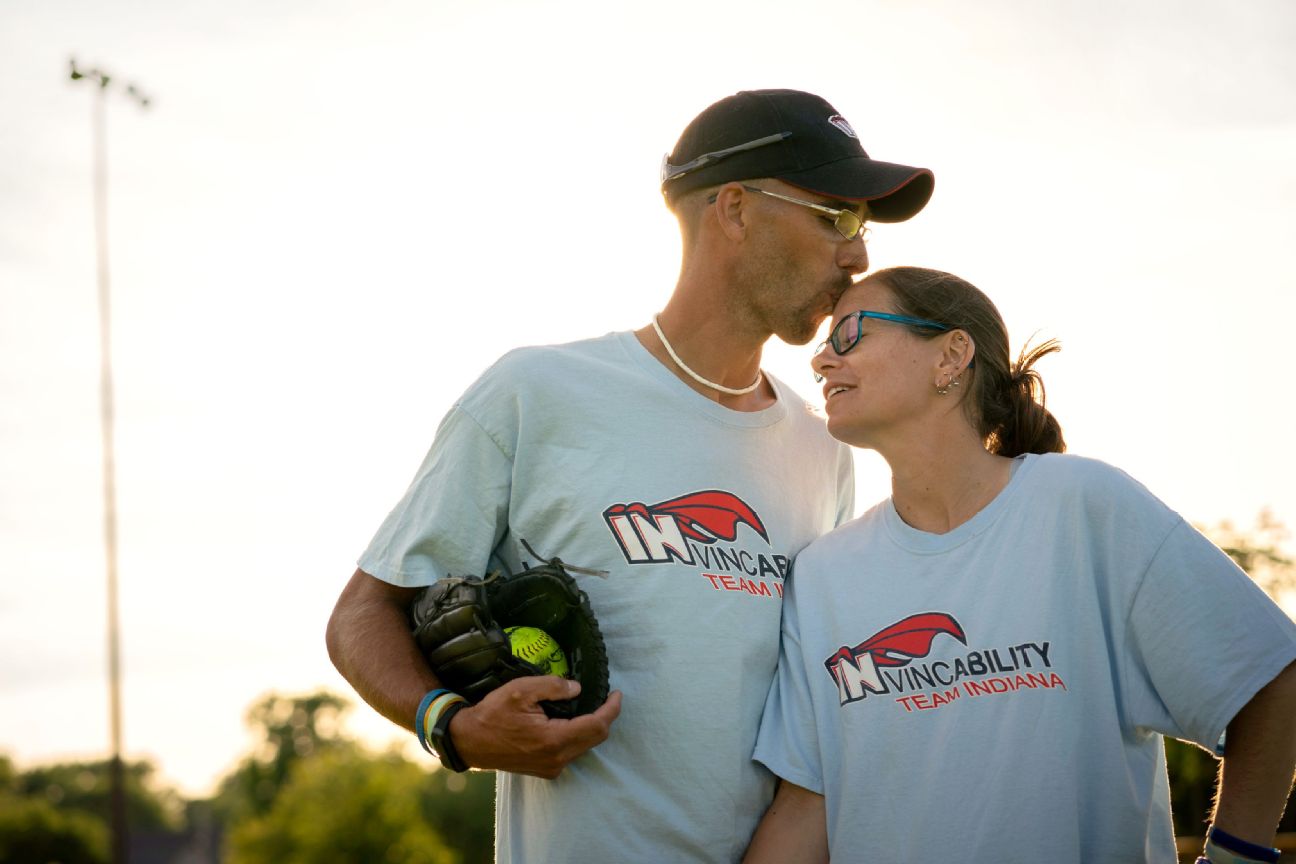 A Family Affair
Dustin and Danielle Oehlman met at a Special Olympics practice nearly 20 years ago. Now, with their children cheering them on, they're headed to the USA Games (July 1-6) in Seattle.
For Dustin and Danielle Oehlman, the Special Olympics are more than a chance to play their favorite sports. It's one of the ways they connect as a family. The couple, who met as teenagers almost 20 years ago through the Special Olympics, have recruited their two boys, Zander, 11, and Gavet, 9, to join in as well. The Valparaiso, Indiana, family even raced together in a 4x100 meter relay in 2017.

Many people involved with the Special Olympics regard the organization as a family -- and the Oehlmans are a literal representation of that. A family united by inclusion.

Take a peek into their everyday life as they get ready to take the big stage at the 2018 Special Olympics USA Games in Seattle (July 1-6).