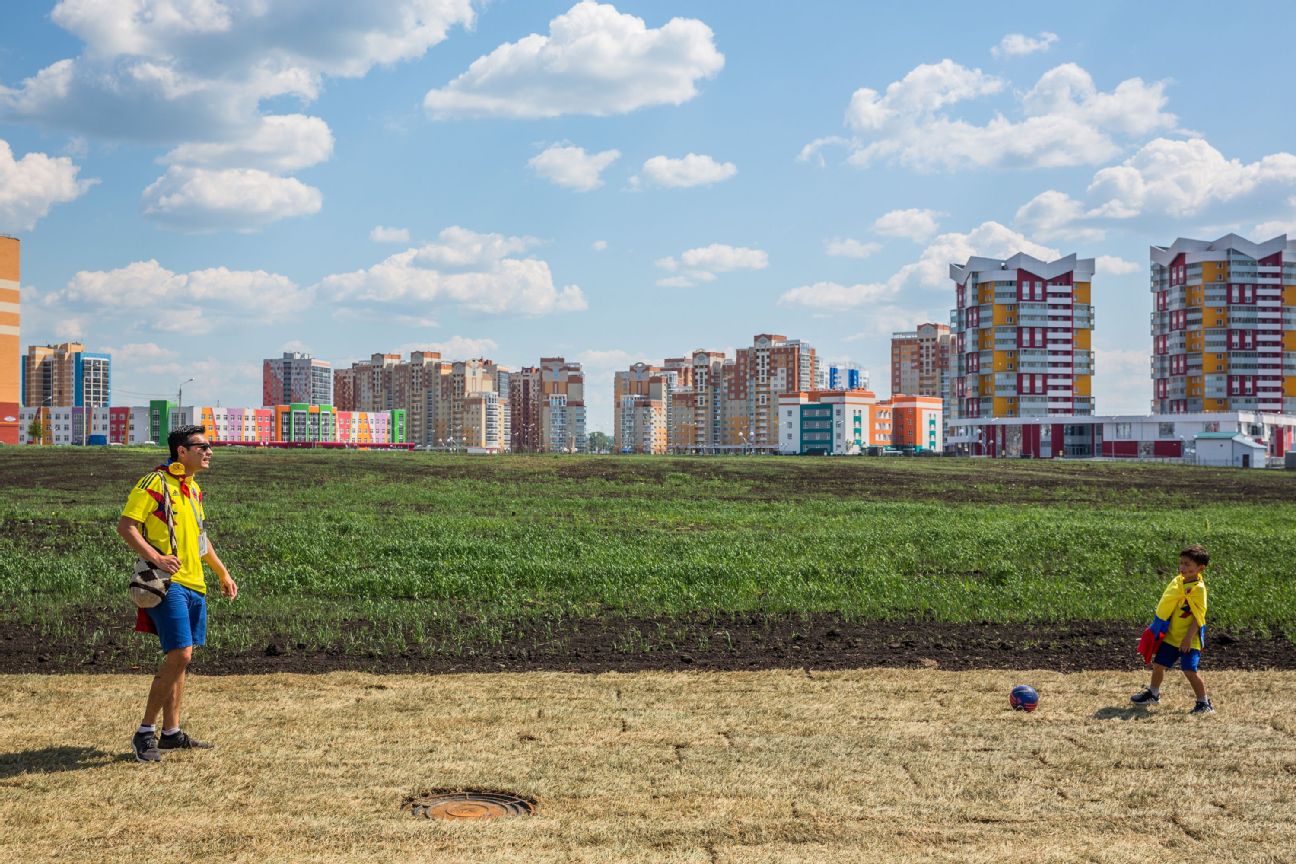 No sleep 'til Moscow
Trains, planes, and hostels. Fans from all over the world, most with little means, descend upon Russia to follow their national teams.
Follow the swarm of fans to Nikolskaya street on Red Square, the same Red Square where nuclear missile parades took place in the 1980s, where the mummified body of Lenin, the founding father of the Soviet state lies, and home of the Russian Kremlin. The Christmas decorated street, now synonymous with fashion designer stores and Moscow's best restaurants, hosts fans from all 32 participating countries as they celebrate the spirit of the World Cup day and night.

Muscovites also come to Nikolskaya street to see the fans. They snap pictures of Argentinian fans as they chant their cheers to the beat of drums, or with ever-present Mexican fans wearing a luchador mask. The Peruvian fans, estimated to be over 43,000, known as the Blanquiroja (or white-and-red) for the color of the national team uniform, traveled to support their national team after a 36-year drought. Some sold everything to come here. In Yekaterinburg, Ricardo Manuel Banda said he sold his apartment, car and quit his job as soon as Peru classified to the World Cup and purchased a plane ticket. In order to save money, he traveled by bus for a month just to get to Russia. "I'm part of a generation who grew up hearing about Peru at the 1970 and '78 World Cups. I never thought I would live to see my team play in the World Cup, I had to be here so I can tell my sons when I was here supporting my team."

Being a soccer fan requires devotion and passion for your national team and overall sacrifice. Selling your house, car, or quitting your job just to make it to Russia can be just the start of a long journey. Attending the World Cup in Russia meant traveling long distances to all 11 host cities. It required taking overnight trains, 2 a.m. flights, or sometimes taking a 48-hour bus ride from Yekaterinburg to Sochi as fans of Peru did to see their beloved national team. A family of nine from Colombia was traveling through all four of the cities where the Colombian national team was playing. All nine slept everywhere throughout an apartment in Saranks, even on the kitchen floor, just to see their team debut against Japan. But where one begins to understand why fans make these types of sacrifices is at the stadium. Mass hysteria can be best described as the moment every soccer fan dreams of. The World Cup is truly about the fans. It wouldn't have the same meaning without them and the sacrifices they make, all for an experience of a lifetime.