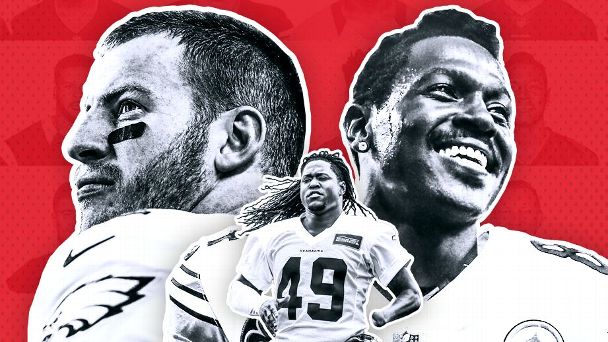 Barnwell: Building the perfect 53-man NFL roster ... under the $177 million cap
We gave Bill Barnwell $177 million to spend -- sort of -- and asked him to build a flawless squad ... with a few rules. This is the result.
The perfect 53-man roster
Antonio Brown. Gronk. Aaron Donald. Von Miller. All on the same team? Yeah, we did it. Forget last year's squad --
this
is the best NFL roster money can buy under the salary cap.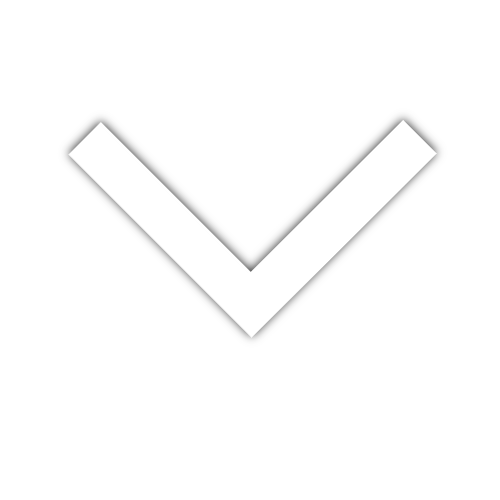 In our efforts to try to build a perfect team under the $177 million salary cap while also maintaining some semblance of realism, we've upped the difficulty level from last year's exercise.
1
Team restraints We'll need at least one player -- but no more than three -- from each of the 32 NFL teams. No stocking up on playoff rosters.
2
Finances Each player's cost is determined by his current cap number after any restructuring but without any cap acceleration for the acquisition.
3
Team composition Our team starts with 32 picks from the 2015, 2016, 2017 and 2018 drafts, with one player from each round, plus an undrafted free agent. You can try choosing between Todd Gurley and Marcus Peters. (We didn't choose either.) Throw in a 2014 first-rounder playing out his fifth-year option and fill out the rest of the roster with 20 players on veteran contracts.
4
Special teams As tempting as it is to fill a team with big-play threats and situational contributors, real teams fill out the back of their rosters with players who contribute on special teams. Our team will do the same.
5
Scheme As was the case last year, we'll build an offense that fits within Josh McDaniels' system with the New England Patriots, meaning versatile receivers and running backs who can create mismatches in the passing game. On D, we'll build to suit Jim Schwartz's units, most recently with the Philadelphia Eagles, meaning pressure with our front four while dropping seven into coverage.
Offense
Can any D stop this collection of talent?
In the modern NFL, everyone who touches the ball needs to be an excellent receiver with a chance of making things happen after the catch. Our offense is built that way, with running backs who are a threat to embarrass linebackers, tight ends who can run over safeties and wideouts capable of both getting open in the tightest of windows and torching cornerbacks over the top. Our offensive line is mobile enough to routinely get to the second level on run-pass options and screens and big enough to bulldoze defensive linemen one-on-one. And the guys throwing them the football have a bit of a healthy rivalry going. Should make for some fun practices.
Barnwell spending
League average
Quarterback
Total spent: $8.7M
Brandon Weeden, HOU
$720K
An MVP-caliber season from Wentz on a rookie deal gets him onto this roster, ACL injury or no ACL injury. He should have plenty of time to throw behind our offensive line, and having Prescott as a fallback plan shouldn't be much of a drop-off. (Or is it the other way around?) The skill sets of these quarterbacks open up the playbook and allow us to torment opposing defensive coordinators with the threat of RPOs, all while combining to make about one-third of Kirk Cousins' 2018 salary. Weeden is essentially a glorified coach as the third-string passer, but that's what people said about our third-stringer last year, Case Keenum, who proved everybody wrong in Minnesota.
Running back
Total spent: $4.9M
David Johnson, ARI
$2.07M
Imagine being able to rotate a Johnson for a fresh Howard, or splitting out Johnson on one side and Kamara on the other and daring teams to try to play man coverage with their linebackers and safeties. These guys aren't bad between the tackles, either, as Howard is just the 20th back since the merger to rack up 1,100 rushing yards or more in each of his first two seasons. Watt is not a bad receiver in his own right, although it'll be tough for him to get touches with the weapons we have. Heck, it might be tough for Kamara to see the ball more than a few times per game, and he's the reigning NFL Offensive Rookie of the Year.
Wide Receiver
Total spent: $18.8M
Antonio Brown, PIT
$7.96M
Tyrell Williams, LAC
$2.91M
Saeed Blacknall, OAK
$480K
Our starters were Nos. 2 (Brown) and 7 (Thielen) in yards per route run last season, a testament to how they kept producing despite steady attention from defenses. Thielen's four-year, $19.2 million extension is one of the best veteran contracts in the league. You know them. The other guys are good, too. Gordon led the league in receiving yards in 2013 and was on pace for nearly an 1,100-yard campaign last season after playing in five games post-suspension. Cole was eighth in receiving yards over the second half of the season. Williams is a big-play machine with 15 receptions of 30-plus yards over the past two years, which is tied for seventh in the league.
Tight End
Total spent: $16.5M
Rob Gronkowski, NE
$10.91M
Think we could do something with Gronk and Ertz? Their twin abilities as both blockers and receivers free us to run the ball when we have a numbers advantage in the box, or motion them out and isolate mismatches if we don't. The fact that we have two Pro Bowl-caliber tight ends also allows us to limit their snaps, which could be the difference in keeping them both healthy as the season goes along. Kittle also is a promising prospect, though he had the highest drop rate among tight ends (7.9 percent) last season. He'll learn a thing or two here.
Offensive Line
Total spent: $35.8M
Quenton Nelson, IND
$4.34M
Travis Frederick, DAL
$6.28M
Brandon Scherff, WAS
$6.75M
Chase Roullier, WAS
$592K
Our line is simultaneously athletic and vicious, especially on the interior, where Nelson was our first-round pick from this year's draft. We have former Patriots left tackle Solder in the lineup and likely replacement Brown as our swing tackle, in part because he might be the only starter left standing from the final round of the 2015 draft. We have plenty of flexibility. Scherff was a college tackle. Dawkins was a college tackle who will start at left tackle for the Bills, but he still might profile best in the long run at guard. Roullier was a college guard before becoming Washington's starting center.
Defense
With speed and versatility, this D would dominate
The only way to stop modern passing attacks is to have a rotation of pass-rushers who can quickly win one-on-one matchups. We need cover linebackers with the range to scare quarterbacks from throwing over the middle of the field. In the secondary, we're building around cornerbacks who are capable of playing both outside and in the slot. Our safeties need to be versatile enough to play in the box and drop into center field, so they can disguise their intentions before the snap and create takeaways after it. A hoss or two who can stand up their blocker in running situations and some special-teams wizardry wouldn't hurt, either.
Barnwell spending
League average
Defensive End
Total spent: $17.95M
Danielle Hunter, MIN
$5.06M
That'll play. Miller leads the league in sacks over the past four seasons (48.5). The Broncos were nice enough to restructure his deal for us. Hunter was originally going to make this team as a player on a rookie contract, but with a cap figure of just over $5 million, the 2015 third-rounder is still a bargain. Flowers is quietly turning into a superstar; while he racked up 6.5 sacks during the regular season, he posted 25 quarterback knockdowns, which is in line with the typical production of an 11-sack player. He added nine knockdowns during the postseason, three more than any other player.
Defensive Tackle
Total spent: $19.3M
Michael Pierce, BAL
$633K
Grady Jarrett, ATL
$1.97M
This is the most stacked position on our roster and a spot in which we might legitimately have four Pro Bowlers. Donald has taken J.J. Watt's spot as the most impactful defender in football, and we have three wildly underrated tackles to play alongside him. Daniels finally made the Pro Bowl last season, and Jarrett is likely on his way after continuing to improve upon an excellent 2016 postseason. No defensive tackle made more tackles for loss in the running game than Jarrett's 10. When we need a traditional nose tackle in run situations, we'll bring on the 340-pound Pierce, who somehow went undrafted in 2016.
Linebacker
Total spent: $13M
Anthony Chickillo, PIT
$1.91M
Shaquem Griffin, SEA
$559K
Our goal here is to find linebackers who can take on blockers in the run game and drop into coverage on passing downs. Smith and Jones are two of the fastest linebackers in the game, and they'll start when we have five defensive backs on the field in our sub-package. The league doesn't seem to value Brown, but he has been an excellent run defender on early downs and isn't much of a liability in coverage. Chickillo, Griffin and Howard are here for special-teams duties.
Cornerback
Total spent: $20.1M
Casey Hayward, LAC
$6.83M
Marshon Lattimore, NO
$3.49M
Patrick Robinson, NO
$2.25M
Parry Nickerson, NYJ
$524K
It's good that we'll be ahead and spending most of our time in the nickel, because how do you bench one of these cornerbacks? Hayward is tied with Marcus Peters for the most interceptions (11) over the past two seasons. Slay led the league with eight interceptions last season and was the lead corner on a team that posted the third-best DVOA against No. 1 wideouts. Lattimore fixed the Saints' defense, which seemed like an impossible task before 2017. If anyone needs a breather, Robinson was one of the best slot corners in the league last season, and Stewart, our second-round pick, might be able to play any position in the secondary.
Safety
Total spent: $9.2M
Landon Collins, NYG
$1.95M
Clayton Fejedelem, CIN
$646K
We go four-deep with starters here. The Dolphins restructured Jones' deal, turning an untenable $14 million cap figure into a far more palatable $4.9 million hold. Good for us. Collins, who will be an unrestricted free agent in March, slipped a bit last season and didn't stuff the stat sheet as much as he did in 2016; but his athleticism and knack for finding the ball is still a bargain for less than $2 million. Byard's eight interceptions last season overstated his impact, but he rounded into a fine center fielder and has the ball skills to catch whatever mistakes a quarterback's going to offer up. And Jackson, Collins' former teammate at Alabama, can sub in for Byard while serving as our punt returner.
Special teams
A special group of specialists
Our coverage units are a little younger than those of most teams, but we've got a good leader in Clayton Fejedelem. It would hardly be a surprise if Shaquem Griffin made his largest impact as a rookie on special teams too. Our specialists include arguably the best pound-for-pound player in football, as Johnny Hekker is both an excellent punter and an annual threat on trick plays. Harrison Butker was part of the third-best kicking game in the league as a rookie in Kansas City, while J.J. Jansen has been consistently anonymous for a decade with Carolina, which is a good thing for long-snappers.
Specialists
Total spent: $4.3M
Harrison Butker, KC
$555K
Johnny Hekker, LAR
$2.68M