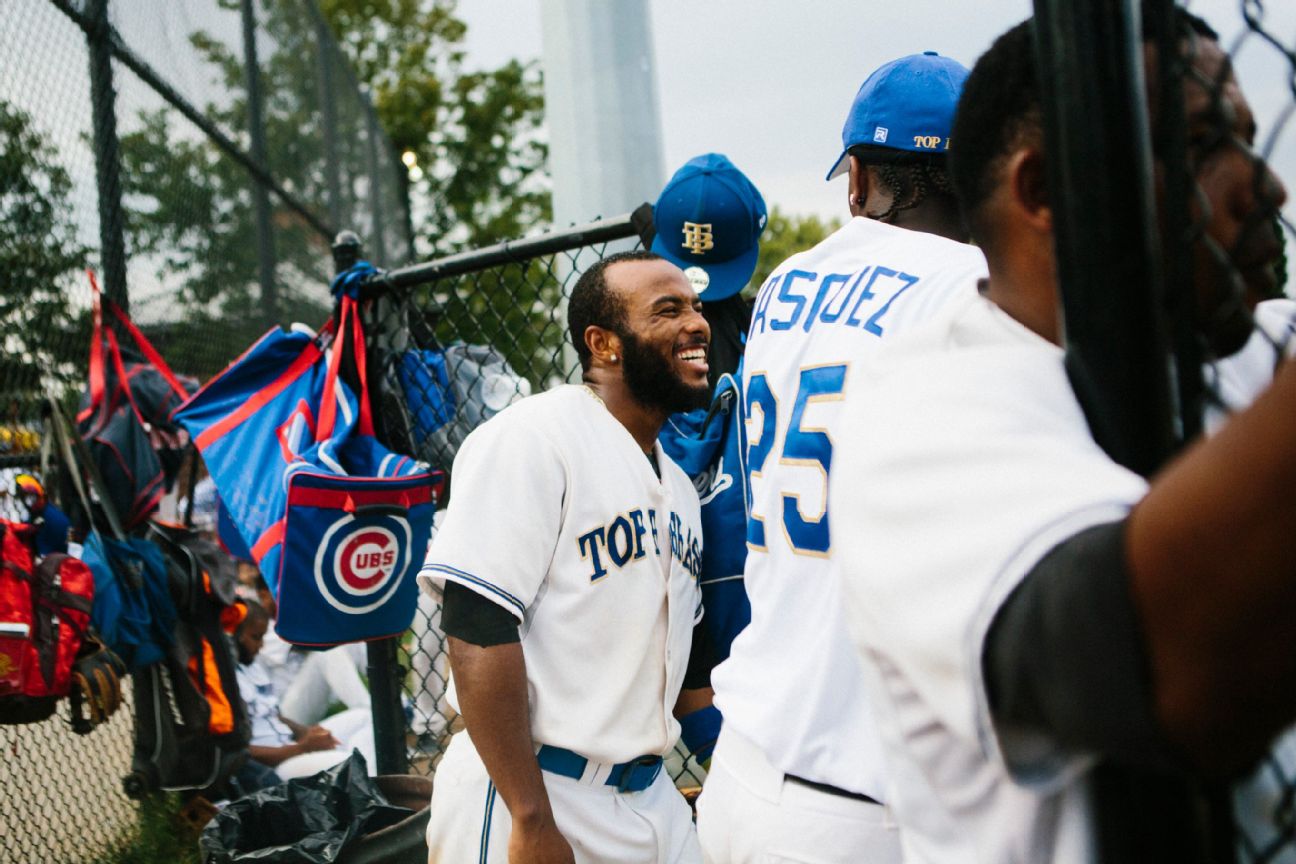 The Zorrilla: Brooklyn's Baseball Oasis
In many ways, the 59-year-old Latino league serves as a beacon for dreams, culture and identity.
Atlantic Avenue is choked with traffic heading east on this sweltering Saturday in late August, and motorists who pass the hardscrabble Brooklyn baseball field are unfortunate targets for any wayward home runs that happen to clear the left-field chain-link fence. Along Fountain Avenue near the entrance to the baseball diamond, there is a derelict 18-wheeler and an auto repair shop. It is well past noon, just before the start of the day's first playoff game between the Top Brass Rangers and the Long Island Tardinals.

Jose Gracia, 79 and sporting a salt-and-pepper beard and mustache, is tucked in his usual corner on the top rung of the metal bleachers behind home plate. The Puerto Rican-born Gracia, a former pitcher, wears a crisp blue "Zorrilla Baseball" T-shirt, a reference to the league that has been the talk of this neighborhood and among pro baseball circles for more than five decades. A card table with "Scorer" written in red on the front lip swallows Gracia's legs. He leans into the microphone. "Strike mirando!"

The year was 1961 when Gracia arrived in the big city, and settled in east New York. Gracia says he played Class A-level baseball in his native Puerto Rico, and that a friend provided Gracia with an introduction to Brooklyn's nascent Pedrin Zorrilla League, named for a longtime baseball scout who founded the league. "That year, I was the leader in ERA, strikeouts, wins, and I played in the all-star game in Red Hook," says Gracia, referring to his first year with Zorrilla in '61. His face, wizened by aging, has seen a lot of baseball played at City Line Park since then. Gracia says there aren't as many fans in 2018 packing the stands like when he played, but this baseball outpost is still a vital link to young prospects hoping to play professionally, and to older players who are still hanging on, trying to keep that baseball dream alive. According to Ryan Morales, manager of the Top Brass Rangers, the Zorrilla is made of about 50 percent former minor-leaguers and MLB prospects.

"Hands down the best baseball in New York," says Dominican-born Abraham Sosa, who runs the Tenares team, named after the Dominican town where Sosa was born and raised. "I play a lot of baseball. I play around the whole state. But if you can play here, you can play anywhere."