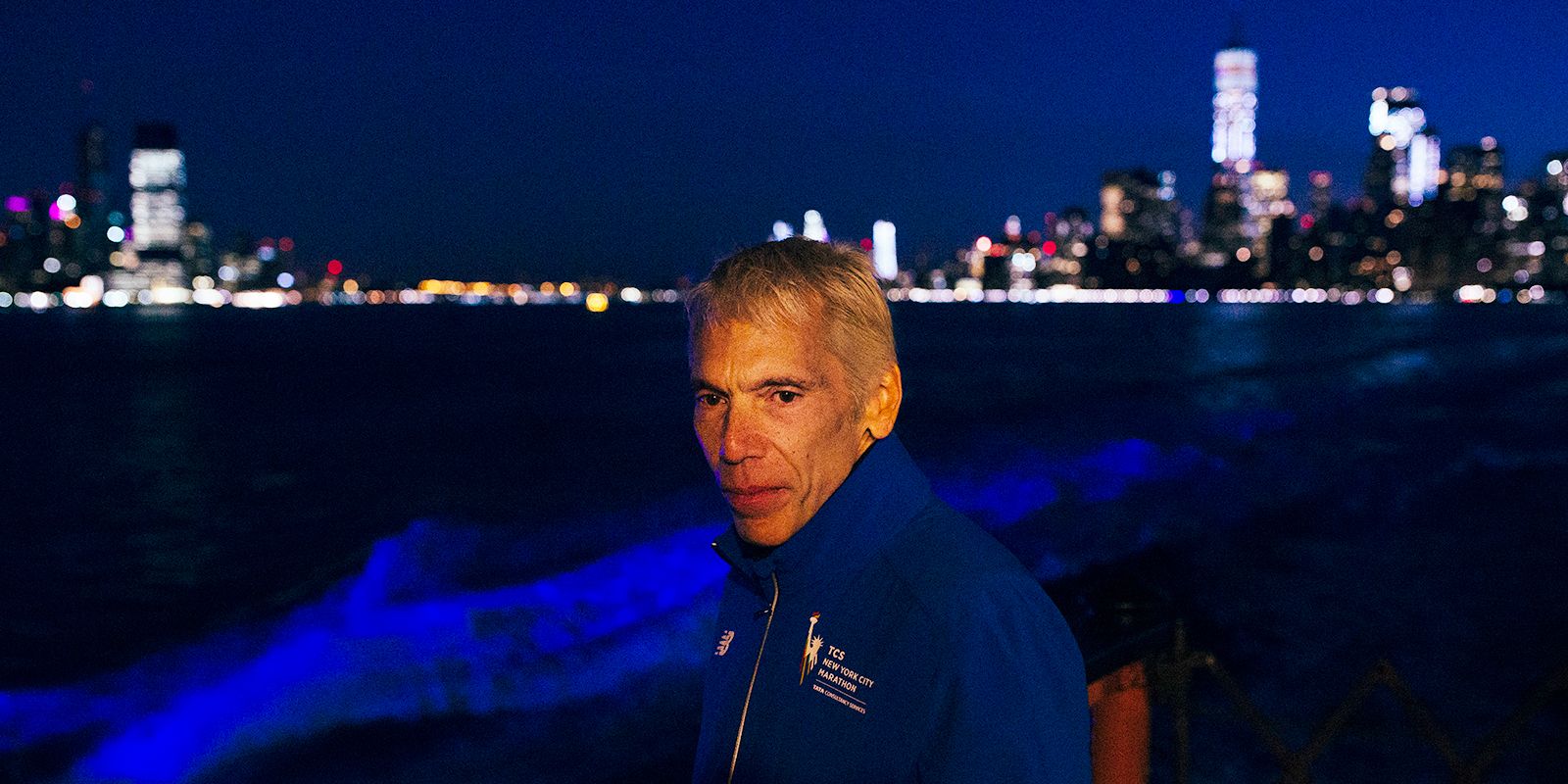 The finish line for Peter Ciaccia
Peter Ciaccia has been a force behind the New York City Marathon for 18 years -- and now he's moving on. Here's a behind-the-scenes look at his farewell race.
---
It's the first Sunday in November, and Peter Ciaccia is about to board the 5:30 a.m. ferry to Staten Island. He's on his way to the start of the New York City Marathon with hundreds of runners. This is something the 65-year-old has done for the past decade, and it will be his final ride as the marathon's race director.
With every step, someone stops Ciaccia to say hello. He graciously shakes hands, takes selfies and greets marathon runners without missing a beat. "That's the famous Ciaccia," one of the runners quietly says to a friend.
In this world, the running world, Ciaccia is a rockstar. He's worked for the New York Road Runners, the event's organizer, for 18 years and has been the race director for the last four. Jim Heim, 41, senior vice president of event development and production for NYRR, will take his place. And in just a few hours, more than 50,000 runners from all around the world -- pro, amateurs and everyone in between -- will embark upon a 26.2-mile journey through New York's five boroughs. Every minute of Ciaccia's day from 5 a.m. until past 11 p.m. will be spent with the marathon runners. And that's just the way he likes it. He wants to take it all in with them. "I'm with my peeps," Ciaccia says. "These are my peeps.
"I'm a native New Yorker. I love New York. This marathon embodies the fabric of the city. That's what this marathon is to me. It's truly iconic. It's the greatest day in New York, as far as I'm concerned."
With less than three hours before the race begins, Ciaccia's movements quicken as soon as he arrives on Staten Island. Between now and the 8:30 a.m. start for professional wheelchair division, Ciaccia will check in with his security team, do an interview with abc7NY, connect with hundreds of volunteers, colleagues and government officials, review the schedule for the day and familiarize himself with the starting podium.
But before it all begins -- and for Ciaccia, before it all ends -- he starts to run past the start line and up the nearly empty Verrazano-Narrows Bridge. Soon, a sea of runners will overtake the bridge, but for now it's just Ciaccia admiring the view. Until the final runner crosses the finish line late into the night, Ciaccia will continue to take it all in. He'll continue shaking everyone's hand, taking endless selfies and embracing his last day as race director.