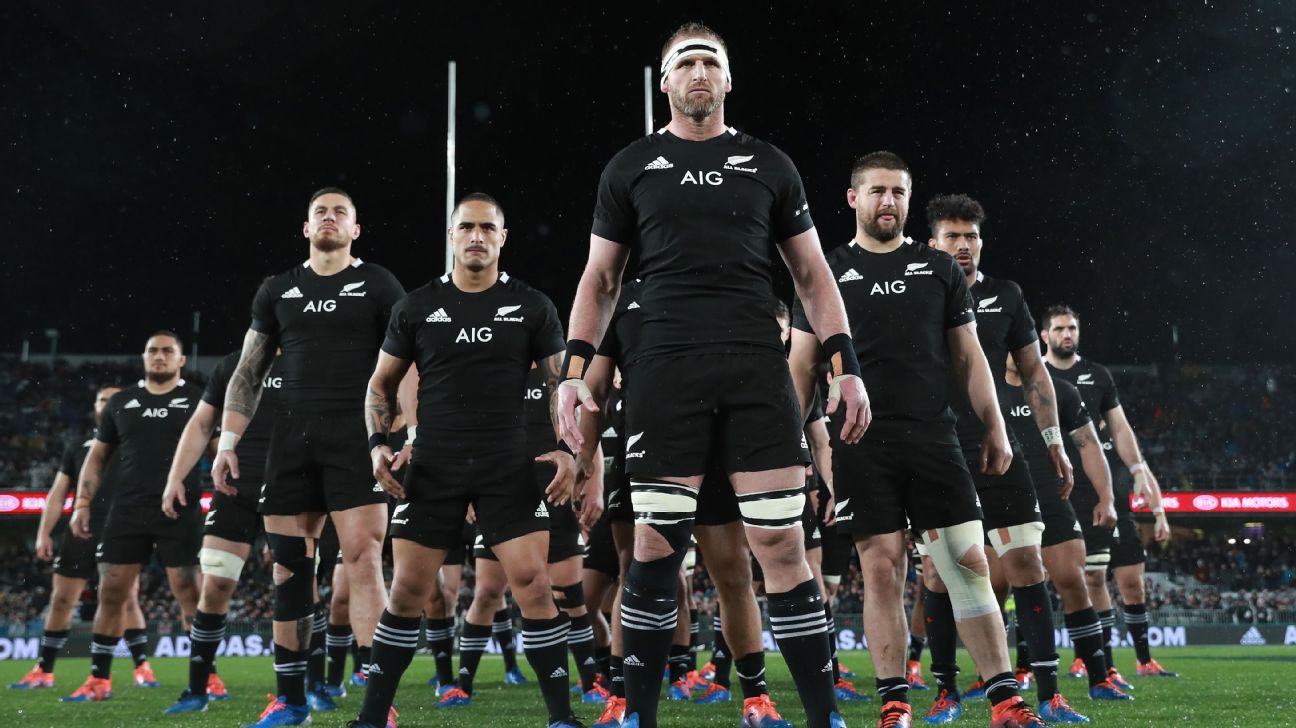 Understanding the All Blacks' supreme success
The All Blacks are a global sporting powerhouse with a winning record that sits just under 80% over the past 100 years. But how has that success been achieved, and what sets this team apart in not just rugby but world sport in its entirety?
For the best part of a decade, and most of the last century, New Zealand has dominated world rugby. With a winning record that sits just a tick under 80% across the last 100 years, the All Blacks are a globally recognised brand and a team synonymous with skill, intensity and success. Only 23 men can wear the famous silver fern on their chests at any one time, but they carry with them the weight of expectation of more than four and a half million people, who hang off every pass, tackle and try. Expectation that will be at fever pitch when the 2019 Rugby World Cup begins in Tokyo this week. The All Blacks are the standard-bearers for a nation at the end of the world: a team that provides its supporters with a sense of what it means to be a New Zealander. But on this particular breezy Auckland afternoon, all is not as rosy as they're accustomed to.
It's 35 days out from the ninth Rugby World Cup, and New Zealand is readying itself for what would usually be the biggest weekend of the year. All Blacks coach Steve Hansen paces the sidelines of the team's final training run before the deciding game of the Bledisloe Cup against Australia -- a trophy the team is trying to win for a 17th straight year -- while veteran Sonny Bill Williams signs autographs for kids who hang over the fence. It's only just gone 3pm, so said children must have either skipped school or been let out early. But you do what you can to watch the All Blacks. This is New Zealand's team after all.
Moments later, captain Kieran Read strides along the Eden Park touchline to give his final news conference before Saturday's meeting with the Wallabies. The skipper is measured, but perhaps not as forthcoming as he might usually be. Having been toweled up by Australia in Perth only six days prior, Read knows his side is under pressure with the weight of expectation, and that any slip up on the same patch of turf 24 hours later will see Sunday's newspapers plastered with such headlines as World Cup campaign in chaos. Chasing a third straight Webb Ellis Cup, the New Zealand public demands a response.
"It's the best job in the world and it's the worst job in the world, it depends on what week you're in," former All Blacks prop Craig Dowd tells ESPN. "I'm sure this week a lot of All Blacks are saying it's a horrible job because they're under the microscope and they've got the blowtorch on them."
---
Across town at Albany's North Harbour Stadium, the weekend's rugby action is already underway, one of 5000 rugby matches that take place across the country every single week.
The curtain-raiser for the evening's Mitre 10 Cup clash between North Harbour and Counties Manukau has just come to an end; Westlake Boys High School have just beaten Whangarei Boys High School to become the North Harbour School Champions for 2019. Both teams have been well supported in the stands, and schoolmates, friends and family are rewarded for their efforts with a haka in front of the grandstand from the very boys they have come to watch. Each school's haka differs, but not so the passion and intensity with which it is delivered nor the resounding support it receives on the other side of the fence.
As some of those school fans drift out, the North Harbour supporters slide in. The smell of hot dogs and chips fills the chilly winter air as a beautiful amber sky appears over the horizon on Bledisloe eve. North Harbour and Counties take to the field for the main game, the hosts with All Blacks prop Karl Tu'inukuafe in their front-row. Just a week prior, Sonny Bill Williams had been lining up for Counties Manukau; the visitors will have to do without him tonight, though.
The entire evening is a snapshot into the sporting environment and pathways that have helped keep New Zealand rugby and the All Blacks ahead of the game, so too the affinity for a sport for which the country is synonymous across the globe. Support for your local club, your school, your province. It all feeds the machine that is the All Blacks and fosters a dream that anyone can pull on that famous black jersey, so revered, and play in front of 45,000 fans back across town at Eden Park.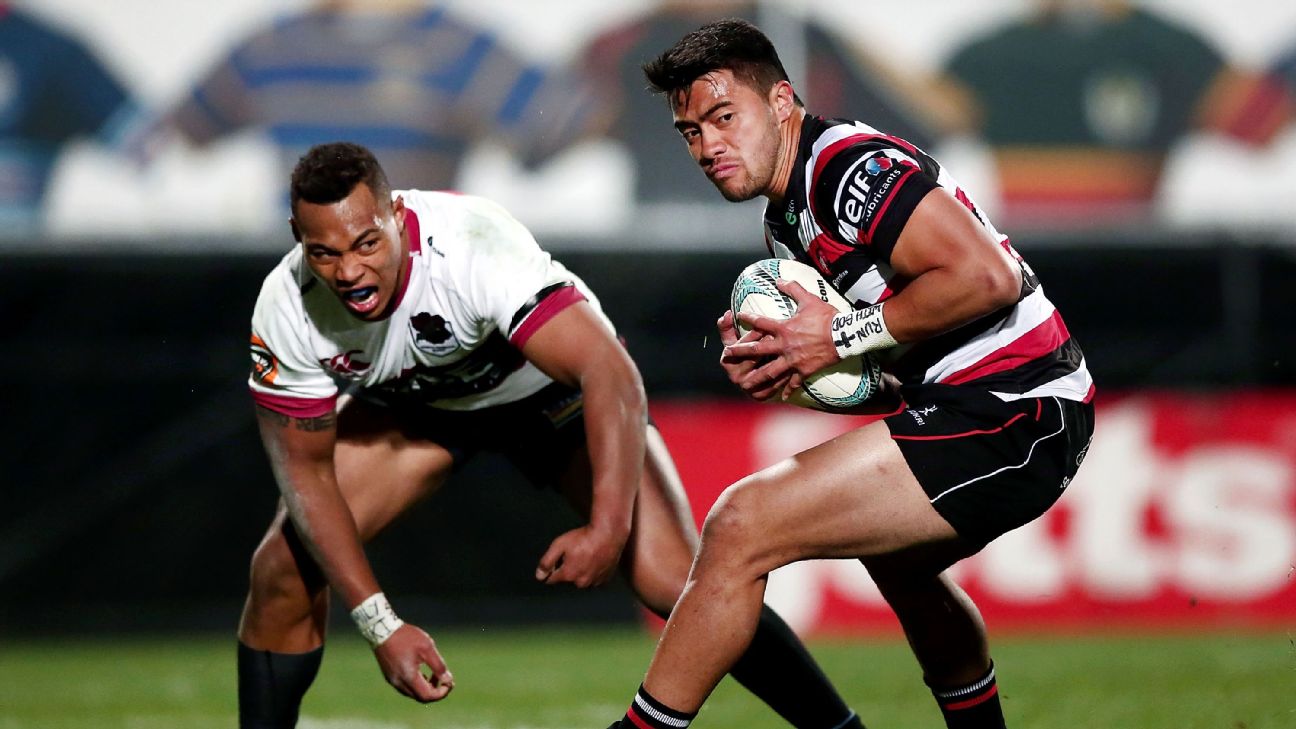 "I don't think you can overestimate how important it is to have strong development pathways, and those are not necessarily particularly formal because in many cases they are just reasonably good coaching at a young age and really well-organized clubs and grassroots teams," the first Rugby World Cup-winning captain and All Blacks icon David Kirk tells ESPN.
"So people can go along and get into a team, they can be matched with players of the same ability, they can get some good coaching; there's a good camaraderie and club spirit so people feel good about being involved and being around it, and things are run efficiently.
"Pathways are really determined by good competitions and good coaching, and I think New Zealand is probably better than just about any country in the world at having that: having good coaching from a young age and good competitions which develop talent throughout."
---
Auckland is abuzz the next morning as the countdown to the Bledisloe Cup decider enters its final hours. You can't turn a corner without catching a glimpse of the famous silver fern coming in the other direction.
Out in the suburbs, though, the early shoots of grassroots are in action. A lush green surface adorns four separate fields at Cox's Bay Reserve in the Auckland suburb of Westmere. Damp under foot from squalls that drift in off the bay as winter clings on in the North Island, parents offer eager support as they tread the sidelines in their gumboots. It's a necessary fashion faux pas.
One particular match between Ponsonby and Pakuranga United comes to a sudden halt when a robust, sturdily built red-haired boy lifts a girl in the opposing team and drives her back into the ground in a tackle that would make any parent shudder. The referee handles it superbly, firstly checking the young girl is OK and then dealing with the tackler in a calm and understanding manner that doesn't reprimand the 11-year-old more than it needs to.
Noticing that the tackler drifts behind play for the next little while, the referee uses a stoppage to put his arm on the young boy's shoulder and offer a quiet word of encouragement. Minutes later, he executes a copybook tackle on another opposition player. He's not all that quick, but any opponent that gets into his lane is going to be in trouble.
The match finishes, and after shaking hands, both teams walk over to their respective parents, take a knee, and bust out the club song. A crop of future All Blacks they may or may not be, but they will remember these days fondly and continue to dream of one day wearing the silver fern themselves.
"Today we've got all our junior teams playing here at Cox's Bay Reserve," Ponsonby Rugby Club development office Rocky Khan tells ESPN as another game kicks off. "This is where it all starts for everyone; we get everyone playing and having a go, and giving them a good experience of rugby and developing that love and passion for the game. And hopefully from here we can teach everyone some good skills and have good coaches.
"Hopefully from there they come back and play for the club for years to come."
Khan is himself a former New Zealand rugby sevens representative. With that career behind him, he is giving back to the game at the grassroots level while also helping out with the senior grades at Ponsonby.
Meanwhile, former All Blacks Steve Devine and Sir Brian "Beegee" Williams are a couple of fields over watching their son and grandson, respectively, rip into games of rugby. Devine is supporting one of the clubs involved but Williams is as Ponsonby as they come.
Both men are eager to talk about the day's looming Bledisloe Cup clash, while they soak up some grassroots rugby and cheer on their progeny. Giving back to the game is just as important as playing for the All Blacks.
"We're really trying to instill a lot of those values of what it means to be a Ponsonby player into our juniors nice and early," Says Williams. "It's about pride, a lot of passion. It's all about playing for the family, playing for your brothers and playing for your sisters, and playing for those who come and watch you and bring you down to training."
It's this ethos that dominates across the country at rugby clubs and rugby schools. The ethos of togetherness, of being true to the player alongside you. It's an ethos that stretches from the most junior of players, right through to the All Blacks themselves. In a country of less than 5 million, rugby has a base of 160,000 registered players. From this relatively tiny pool, greatness is achieved at the very top of the sport.
"There'll be so many (of these kids) that will be glued to the TV, I guess that's what kick-starts the dream for everyone, just watching the All Blacks play and doing the haka and then one day being able to do it themselves."
---
Ka mate, ka mate! ka ora! ka ora!
Ka mate! ka mate! ka ora! ka ora!
Tenei te tangata puhuruhuru
Nana nei i tiki mai whakawhiti te ra
A, upane! ka upane!
A, upane, ka upane, whiti te ra!
One of the most visceral and dramatic moments across all sports, the haka is synonymous with Maori culture in New Zealand and All Blacks rugby. When the team played the United States in a one-off Test in Chicago in 2014, social media lit up across the country when it was performed, before most Americans got their first real taste of just how good the All Blacks are, and where the US Eagles sit in comparison.
Over the years the honour of leading the haka has fallen to some iconic names in the country's history: Wayne Shelford, Tana Umaga and Piri Weepu. It means more than just being a pre-game ritual. It's being a standard-bearer for a nation of people.
The responsibility of leading it today lies with scrum-half TJ Perenara, and there is really no better man placed within the current squad to carry such an honour. Perenara hails from the same region as the Maori warrior Te Rauparaha, who first composed the words to Ka Mate, Perenara's family tribe still bearing a close bond with Te Rauparaha's ancestry today.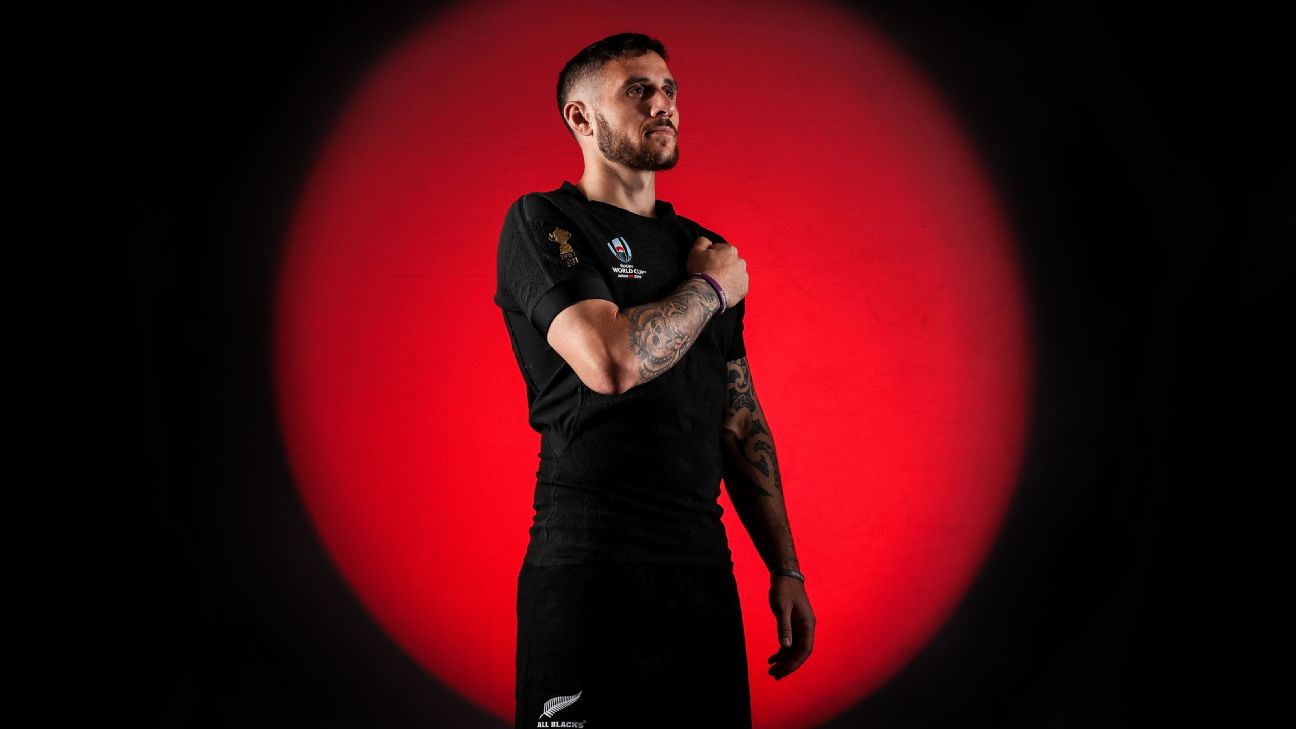 "The haka was something that I grew up with, it's something that I am passionate about and something I am proud of, too," Perenara tells ESPN. "I know not everyone grows up with haka and for some people its foreign; but for me, it was normal seeing haka performed and something that I am proud of."
There are two different haka that the All Blacks have the option of performing on match day. Ka Mate is the traditional haka while Kapa O Pango has only been performed for the last 15 years and is famous for its throat-slitting final movement. That gesture has been hotly debated across the globe but a New Zealand Rugby review concluded that it had a different meaning in Maori culture, one that is about drawing the life into the heart and lungs.
"There's Ka Mate and there's Kapo O Pango," Perenara explains to ESPN. "When we're in Wellington we perform Ka Mate, we're paying respects to Te Rauparaha and the lands that he walked on.
"And then outside of that Reado [captain Kieran Read] and myself will usually talk [on match eve] or earlier in the week about what we'll do; what haka we'll do for that week. And it's usually just a vibe thing; how we feel; how we feel like our footy's going and who we're playing against.
"There's no massive reason for doing either one except for when we're in Wellington we always do Ka Mate."
On Saturday night as Eden Park falls to an expectant hush, Perenara commences Kapo O Pango and the crowd immediately launches into raucous cheers of support. Smartphones flash around the famous venue as the All Blacks scrum-half leads the most passionate rendition of Kapo O Pango for some time. The challenge to the Wallabies has been laid down.
Given last week's 47-26 loss to the same opposition it is really no surprise. This could be a long night for the Australians.
---
Roughly 90 minutes later, the All Blacks have delivered their World Cup message. In the pursuit of another slice of history, a third successive World Cup crown, an emphatic 36-0 triumph over Australia is a brutal reminder to the chasing pack of the challenge they must overcome in Japan.
A blistering five-try performance -- there could have easily been more -- coupled with the arrival of some fresh talent armed with the kind of brilliant skills Ponsonby's Rocky Khan was hoping to lay the foundations for across town earlier that morning, have skipper Kieran Read and coach Steve Hansen offering the slightest of smiles at the post-match press conference. Both men are content, but recognise there are far sterner Tests to come.
The fans, at least, stream out of Eden Park much more comfortably than they had entered it, confident that a third straight Webb Ellis crown is well within reach, despite the widely held belief that this is the most open Rugby World Cup on record.
"[I don't agree that] we're [New Zealand] not as strong as the last World Cup, we've got some great players," former All Blacks prop Craig Dowd says. "But I honestly believe the rest of the world has caught up; the rest of the world is stronger and no team can walk in and say these are the two or three teams to watch.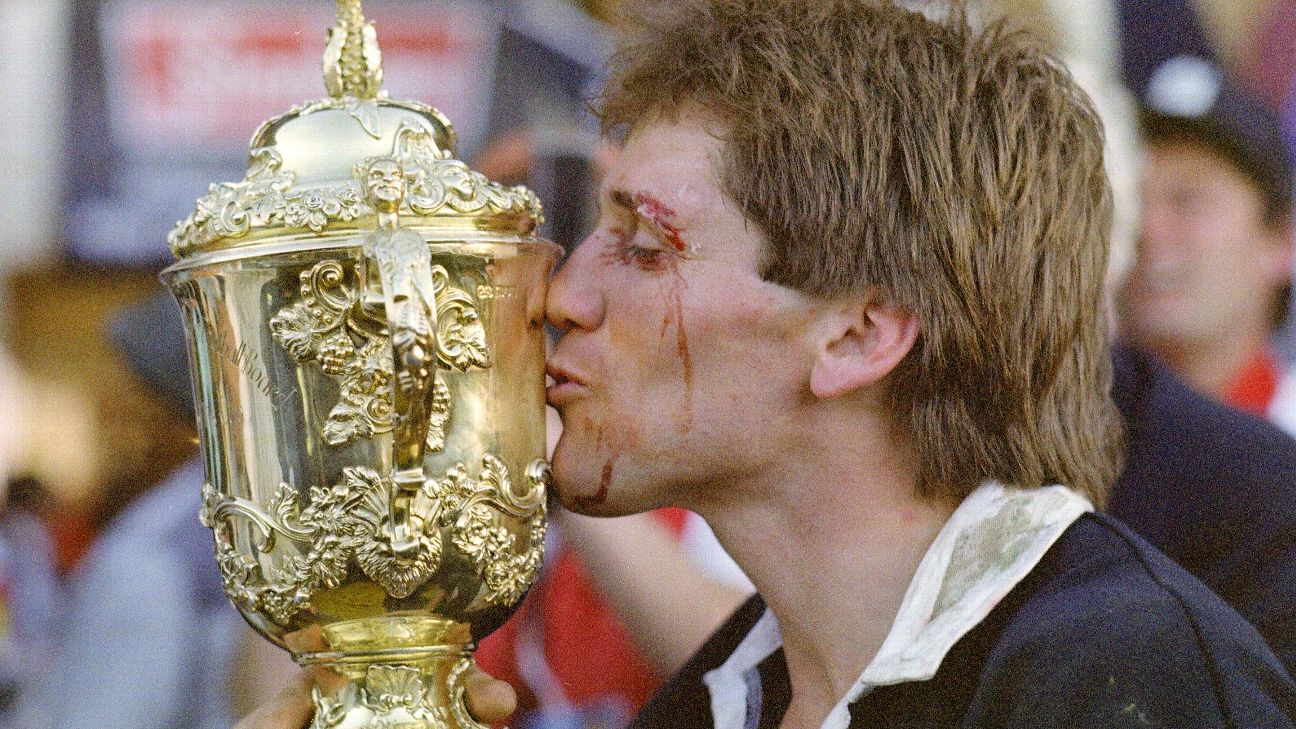 "I think there's probably two handfuls of teams that could be there or thereabouts at the end of it; all the Six Nations sides -- apart from Italy -- look strong and are all threats, all the Rugby Championship sides are strong; even though the Pumas didn't finish on a high note, they showed at times in pushing the All Blacks close and nearly winning that game that, in a World Cup environment, anything can happen.
"So I think out of those nine or 10 teams I mentioned, anyone could be there at the end."
The All Blacks will confront great rivals South Africa in their World Cup opener on Sept. 21 in what is arguably the biggest Pool match ever played from the eight Rugby World Cups to date. The Springboks have a win, a draw and a narrow defeat against the All Blacks over the last 15 months. They have the game plan to trouble New Zealand.
But the All Blacks' adaptation to whatever is put in front of them is what inaugural World Cup-winning captain David Kirk sees as New Zealand's greatest assets: the ability to keep redefining the game of rugby, shaking off the isolated poor performances and quickly righting the strategic wrongs that befell them along the way.
"I think the New Zealand system, if you like, is directed towards solving rugby problems like having a better scrum or what do you do in the lineout," Kirk says. "There are other ways of doing things; how do we deal with rush defences?
"New Zealand is sort of a rugby-problem-solving machine, and however the problems are solved they get dispersed very quickly; it's all very well to solve the problem and to change the style of play but you've got to practice it and do it over and over again to make it good. And I think New Zealand is good at that at all levels."
Win or lose to the Springboks, the All Blacks will still cruise through the remainder of their Pool which also features Italy, Namibia and Canada. That's when the real World Cup begins -- the knockout phase -- and fans back in New Zealand will switch on their televisions with the expectation that three more games will be run and won and that the country retains its place at the head of rugby's international table.
"We've been good at it for a long time and when you get good at things it becomes part of your communication of what it means to be a New Zealander, what you can feel good about on the world stage," Kirk says.
"And we don't talk about it or think about it this way, but the fact is that the All Blacks have become a really well-known and successful brand. For us, they're a sports team, not a brand, that's commercial. But like a brand they're a demonstration of our culture, who we are as a people.
"All of that is wrapped up in it but young boys, and young girls now increasingly, want to represent their country in a sport where they can genuinely be thought of as being the best in the world. And being the best in the world is a pretty pointy peak to be on and a nice one."
When the All Blacks fly out of Auckland and begin their journey to Japan, one of their lasting images of home will be themselves.
Just before you head through customs and into security at Auckland International Airport, the All Blacks store is offering souvenirs for visiting tourists, or for those fans lucky enough to be making their way to Japan, the chance to pick up one final piece of merchandise.
There are the quintessential items like jerseys, scarfs, hats and coats, but so too the more obscure.
A recipe book with skipper Kieran Read and recent retiree Wyatt Crockett on the cover is one such item, just in case you needed one last reminder of how seriously this country sees its rugby and the All Blacks.
All that's left now is to see what they cook up in Japan.