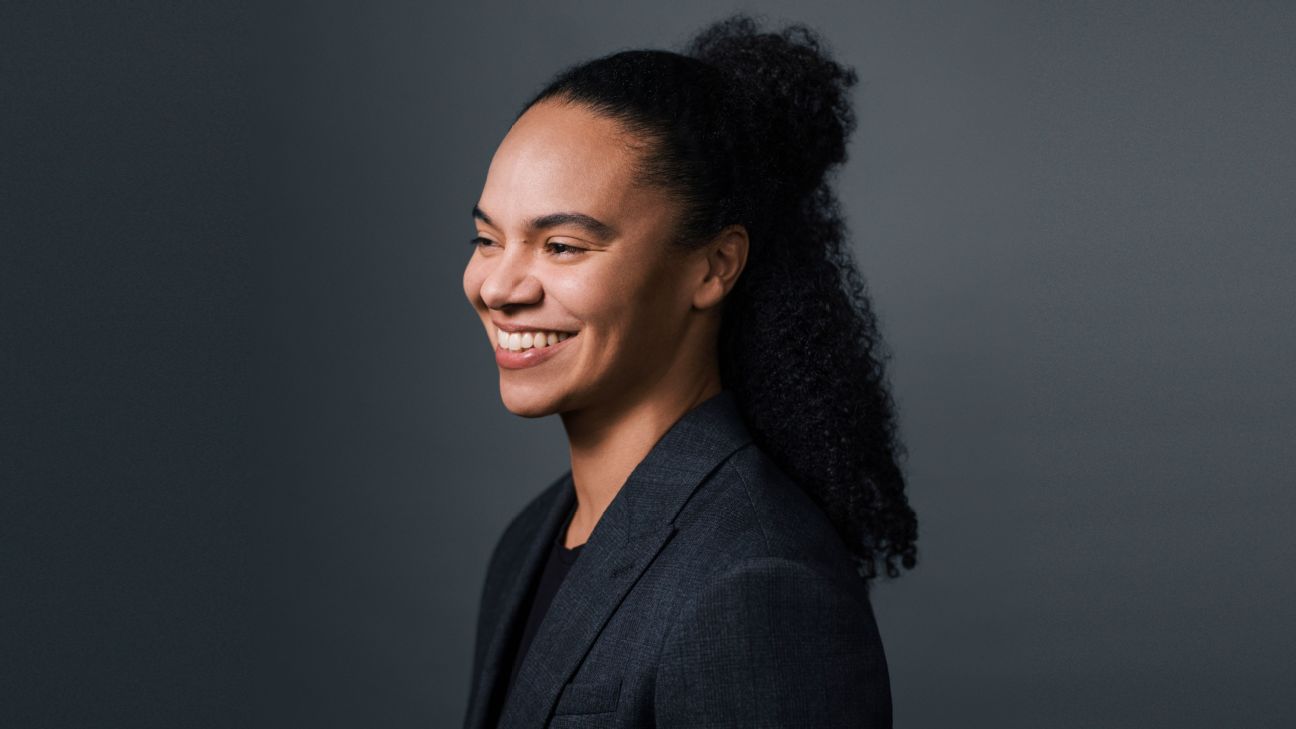 Trailblazing NBA women coaches
About a third of NBA teams now employ a woman coach. Here, the coaches discuss their ascension in the men's league.
Trailblazing NBA Women Coaches
About a third of NBA teams now employ a woman coach. Here, the coaches discuss their ascension in the men's league. By Charlotte Gibson
"Basketball is a genderless sport. The ball has no difference whether a man's holding it or a woman's holding it," said Becky Hammon, who was named as an assistant coach for Gregg Popovich's Spurs in 2014, becoming the first woman to hold a full-time coaching position in the NBA.
Other NBA teams followed in the path of the Spurs and started to expand the presence of women on their coaching staffs. Today, 11 women hold assistant coaching positions in the NBA, and we talked with 10 of them. (Boston Celtics assistant coach Kara Lawson declined to participate.)
From playing in the WNBA to coaching college basketball to working the sideline for NBA teams, these women all bring unique experiences to the league. Yet they share commonalities: They love the game and know it better than most. In honor of Women's History Month, these women shared their stories.
Becky Hammon
San Antonio Spurs
Spurs head coach Gregg Popovich recognized the potential in Becky Hammon, 42, early on. She was an elite point guard for the WNBA's San Antonio Stars, after eight seasons with the New York Liberty. (The Stars franchise was sold to MGM Resorts International in 2017 and was rebranded as the Las Vegas Aces for the 2018 WNBA season.) Hammon also represented the Russian national team at the 2008 and 2012 Olympics.
Before Hammon had planned to retire from the league after 16 years, she suffered a torn ACL in 2013. Popovich invited her to sit in on some Spurs practices before she returned. Her knowledge of the game made her a desirable potential hire. Shortly after her retirement in 2014, Hammon was named as the first full-time female assistant coach in the NBA.
"Pop didn't just hand me an opportunity," Hammon said. "It wasn't about bringing a girl on board. It's about that person fitting with the group.
"People say I broke the gender barrier, but really, Pop did that. Pop believed the right person should be hired."
This year marks Hammon's sixth season as a Spurs assistant coach. In June 2018, she was promoted to the front of the bench.
"Breaking the glass ceiling as the first female coach, and for the 11 of us, it's not just about swinging that hammer [to break it]," Hammon said. "It's the process and challenges just to be able to take a swing at it."
Jenny Boucek
Dallas Mavericks
In October 2017, the Sacramento Kings hired Jenny Boucek as an assistant coach for player development. One month later, Boucek decided to give in vitro fertilization one last try after many unsuccessful attempts. By winter, Boucek was pregnant.
"I thought my NBA career was over," Boucek said.
Boucek sat down with former Kings head coach Dave Joerger and had a frank conversation about what life would look like for the single mother and NBA coach. "I remember him asking me, 'If it ends up coming down to having a child or an NBA career, which would you choose?'
"And it was clear to me that if this costs my career in the NBA or my career, period, it was worth it."
Boucek decided that if she continued coaching in the NBA, she wouldn't travel until her baby was at least 6 months old. The Kings wanted to retain Boucek, 46, but two other teams expressed interest in her as an assistant coach. Less than two weeks before Boucek gave birth to her daughter, Rylie, she was hired as the first female coach in Dallas Mavericks history.
"[Head coach] Rick Carlisle, [owner] Mark Cuban, the leaders of the Mavs organization, they are the trailblazers. They were willing to have tough conversations and support my family and me," Boucek said.
Karen
Stack Umlauf
Chicago Bulls
After a loss against the Celtics in 2017, Karen Stack Umlauf broke down the Bulls' game, play by play. As a senior director of basketball administration and a member of the Bulls' staff since the 1984–85 season — Michael Jordan's rookie year — it was commonplace for her to do a postgame chat with colleagues and reporters. But this night was different.
She bumped into Sam Smith, a former Chicago Tribune reporter and current Bulls.com writer, and noted of her recap, "Why am I even telling you this, it's not like it matters." Smith replied, "You have a good voice. You should say something."
A few weeks later, Stack Umlauf's longtime mentor and Bulls general manager Jerry Krause died. She was one of the few people who spoke at his memorial. During the service, Stack Umlauf, who started in ticket sales for the franchise and is now 58, wondered: "What will my legacy be?" And at that moment, the former Northwestern basketball standout knew it was time to return to the hardwood — this time as a coach.
Natalie Nakase
Los Angeles Clippers
About a month ago, Clippers assistant coach Natalie Nakase, 39, was standing next to Clippers head coach Doc Rivers during a shootaround. For her, it was an opportunity to pay close attention to what he was saying and soak it all in.
While going over a secret defensive play, Rivers took a step back and leaned over to Nakase. "Nat, when you're head coach one day, I want to make sure your guys do this specific defense," Rivers said, according to Nakase. Nakase paused and couldn't believe what she'd just heard: "head coach."
"Subconsciously, I'm sure he wasn't thinking. He was just like, 'I got to tell Nat this. I know she wants to be a head coach.' But that impacted me. That gave me a lot of confidence," Nakase recalled.
For Nakase, Rivers is just one of her mentors within the Clippers organization. Eight years ago, Nakase started with the team as an intern. She became the first female coach to sit on an NBA team's bench when she served as an assistant coach for the Clippers' 2014 NBA summer league team. In 2018, she was named a full-time assistant coach. Before the Clippers, the former UCLA player also served as the first female head coach in men's pro basketball in Japan.
Of her experience in the Clippers organization, Nakase said: "I cannot ask for a better working environment."
Kristi Toliver
Washington Wizards
"Coaching wasn't really on my radar. It was just a right place, right time thing," Toliver, 33, said about being hired as an assistant coach by the Wizards in 2018, while still a rostered WNBA player.
Toliver became the first active WNBA player to hold a coaching position in the NBA after working with the Wizards during summer league that year. She'd spend time with the NBA players before attending practice with her then-WNBA team, the Washington Mystics. (Toliver recently re-signed with the Los Angeles Sparks.)
Toliver made $10,000 as an assistant coach in the NBA during her first season with the Wizards due to the WNBA's previous collective-bargaining agreement (CBA). "In my mind, it was like, 'You don't pass up on this kind of opportunity,'" Toliver said. "So this comes along. And is it right? No, interns make more than that.
"But when I was weighing things, I get to work on my craft as a player and coach every single day. I get to be around the best players in the world every single day. All those things outweigh $10,000."
After about 50 games in her first coaching season, Toliver started questioning whether she had made the right decision. In January, the WNBA passed a new CBA that allows Toliver to be paid fairly as an NBA coach. "My peers in the WNBA were fighting for me. I had to crawl and scratch a little bit to get to this point."
Lindsay Gottlieb
Cleveland Cavaliers
Lindsay Gottlieb, 42, wasn't looking to leave her job as head coach of the women's basketball team at UC Berkeley. For eight years, since taking on the top job ahead of the 2011-12 season, she led her team to a combined 179-89 record.
In the spring of 2019, a mutual friend connected Gottlieb with Cleveland Cavaliers general manager Koby Altman. Gottlieb didn't think much of it. After the Cavs hired John Beilein as head coach in 2019, Gottlieb texted Altman, "Hey, congrats! That's a great hire." According to Gottlieb, Altman replied, "Are you around next week? I'd love to jump on a phone call with you." (J. B. Bickerstaff replaced Beilein as Cavs head coach last month.)
"I thought we'd talk basketball and where the NBA is going," Gottlieb said. "But he said, 'I know your background as head coach at Cal. I'd like you to think about joining the Cavs.' That moment was life-changing."
Gottlieb and her husband, Patrick Martin, discussed what the opportunity would mean to their family, including their two-year-old son Jordan.
"I began to think about the impact I'd have doing something out of my comfort zone," Gottlieb said. "The transition was significant. It's not just women to men. It's college to pro. It's West Coast to Midwest. Most significant, it's head coach to assistant coach.
"It's been a challenge, but in a good way. For me, I can have the most impact on the women's game and beyond here."
Lindsey Harding
Sacramento Kings
In honor of Black History Month, Beyoncé posted a collage on her website highlighting 48 black men and women who inspire her. One of the faces in the collage: Sacramento Kings assistant coach Lindsey Harding.
"I don't think about being a trailblazer. But when I saw that I made Beyoncé's list, that's when it hit me," Harding said. "I have young girls, in high school or college or even younger, saying, 'I want to have a career in the NBA. I want to coach or be in the front office.' When I was their age — I just didn't see it."
Harding became the first black woman to become a full-time NBA scout when the Philadelphia 76ers hired her before the 2018-19 season. And just before the NBA playoffs began, the former Duke star became the Sixers' first female assistant coach when she was promoted to player development coach. In July 2019, the Kings hired Harding, 35, as an assistant coach and a player development coach on Luke Walton's staff.
"I didn't plan all of this. I didn't expect to work in the league office for a year after playing in the WNBA," Harding said. "Part of me doing that is because I wanted to learn how the NBA works, and I also wanted to be taken seriously as a former player."
Niele Ivey
Memphis Grizzlies
"I'm not here just because they wanted a female or African-American female on staff but because I have the résumé to prove that I know this game," said Ivey, who spent the past 12 seasons (2007–19) on the sideline at her alma mater of Notre Dame, where she served most recently as an associate head coach and recruiting coordinator under head coach Muffet McGraw.
Joining the Grizzlies this season, Ivey knew she would be helping develop a young team with a new coaching staff. The first player to reach out to her when she said yes to the position was rookie star Ja Morant — who is only two years older than Ivey's son, Jaden, a senior in high school and a Purdue basketball commit. "To me, that speaks volumes of his character," said Ivey, 42. "Morant is new. I'm new. Everyone is new. But I feel like we authentically hit it off very quickly. They've [all] respected me since I walked in the door."
Brittni
Donaldson
Toronto Raptors
On Jan. 26, the Raptors beat the Spurs 110–106. But for 26-year-old Toronto assistant coach Brittni Donaldson, the win wasn't the highlight of the trip. Before the game, Donaldson noticed that San Antonio assistant coach Becky Hammon's locker room was right next to hers. Not thinking much of it at the time, Donaldson walked up to her locker room and saw the words "Coach Donaldson" written on the door.
"Most arenas just say female coach or female staff," Donaldson said.
"Becky happened to walk out of her locker room at the same time I did, so I introduced myself and said, 'Hey, I'm Brittni. Thank you for all you've done.' And she's like, 'Is your sign OK?' I looked at her and was like, 'Yeah, why?' And she replied, 'Well, it used to say "female staff," and I made sure that our people learned your name, and so that's why your name is up there.' It was the coolest thing. It's an example of what she's done and doing for those coming up behind her."
Months earlier, Donaldson had been promoted from data analyst in the team's front office to assistant coach. Donaldson became the youngest assistant coach in the NBA.
"My experience is just a little bit different. I bring a unique side and perspective to the coaching staff," Donaldson said. "It's not always the number of years you put in, just maybe the different types of lenses you've seen the game through."
Teresa Weatherspoon
New Orleans Pelicans
When Teresa Weatherspoon steps onto the New Orleans Pelicans court, she's not just an assistant coach. She's a WNBA legend. An elite athlete. She's a motivator and a challenger. And that's all that matters.
"When I speak, the players and coaches hear that I know the game," said Weatherspoon, 54. "And it just so happened that I was inducted in the [Naismith Memorial Basketball] Hall of Fame. So all of that mattered when I joined the staff." Before the Pelicans, Weatherspoon acted as director of player and franchise development for the WNBA's New York Liberty. It was during her time with the Liberty that Weatherspoon started to seriously talk to former colleague Swin Cash, the former WNBA star recently hired as the Pelicans' vice president of basketball operations and team development, about the potential to coach in the NBA.
"It's still basketball. It just so happens to be that I'm female, they're male," Weatherspoon added. "As an athlete, I don't just see male. I don't just see female. I see the athlete."