'When I Play'
espnW's women-created and produced short film gives voice to every woman and girl who sees their movement as a movement.
'When I Play'
To Whom It May Concern:
What I am doing here is not for you
Not for your judgment or your appraisal
Not for your assessment or your arousal
No boy I know has ever been told he shouldn't play
Couldn't play
I am no longer interested in shouldn'ts
Or couldn'ts
Or rules not written for me
I am not worried about getting too big or too strong
Or too fast
Or too full of myself
I do not agree that "playing like a man" is a compliment
What I am doing here is not
For
You
Movement
Is a movement
My effort, my ambition, my desire
For me
For every woman, every girl
Who dares to see herself as something more
Than a body to be rated
A score to be kept
When I play, I keep my own score
When I play, I know who I am
When I play, I forget how it feels to be boxed in
To be boxed out
When I play, I feel no shame
When I play, I remember
How it feels
To be free
This court
This field
This world
Too small to hold me
When I play I know I won't be undone
I won't be unsung
My humility
My humanity
My movement a movement
This is not the end of my dream
This
Is where I
Wake Up
Voices Of The Film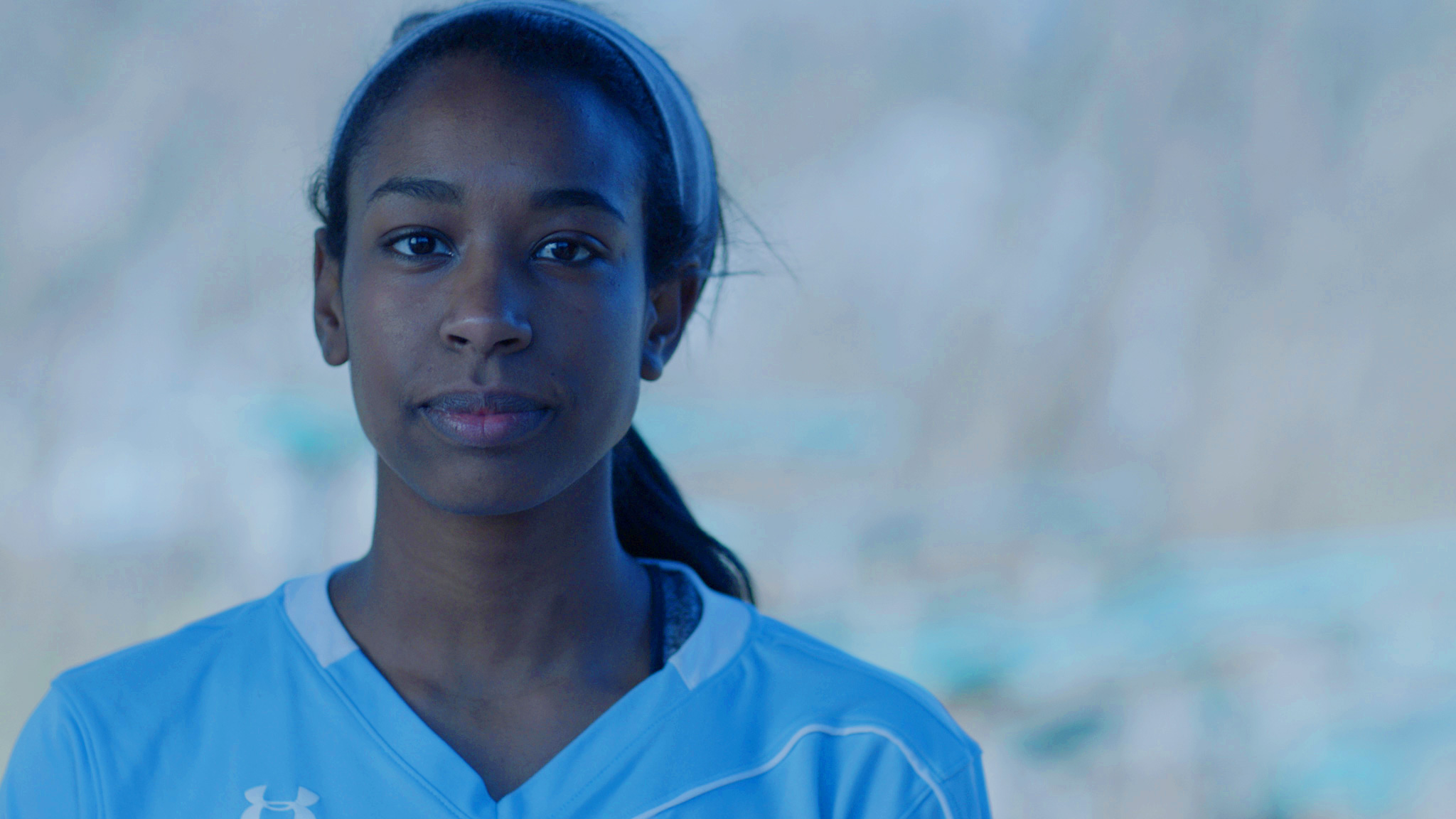 "I love sport because it does not focus on beauty. You are supposed to get dirty, sweaty and play with all your heart. And playing soccer makes me feel powerful and graceful at the same time."

"The boundaries I push in powerlifting, and sports, is something I choose purely for me. I tell women that being afraid only means there's potential on the other side."

"I would hear from other people, 'Girls shouldn't play sports.' That never stopped me. Skateboarding is the ultimate freedom. I wake up when I step on my skateboard. All my thoughts and worries go away when I ride."

"I am most proud of my perseverance. I struggled with a severe eating disorder that forced me to quit dance and enter treatment. I didn't think that dance would ever again be a healthy part of my life. So when I started, I was overcome with the joy and freedom of moving again."

"I am in better shape now than when I was 20. I love my muscle! I've worked very hard for every bit of it. I often hear women say they don't want to lift heavy for fear of getting bulky, and it makes me cringe every time. I'm not going to try to look a certain way anymore to fit someone else's standards."
Why We Play

Women across nations are still told in myriad ways, spoken and not, that we should not "play."
We are warned not to get dirty in the schoolyard. We are advised to "act like a lady," or "dress like a woman." We are chided when our bodies become "too big" or "too strong." We continue to have to fight for the right of women's athletic programs to exist and for our female champions to earn equal pay. Too often we are silenced, even on the Senate floor.
"When I Play" is a film that directly and unapologetically celebrates who we are, what we want to be, why our visibility matters, and gives voice to women and girls who see their athleticism as a way to reclaim themselves, to find themselves and to embrace their power.
I wrote the poem that became our script, then hired an all-woman senior production team to make and edit the film. We cast real athletes, not actors, plucked from various gyms and sports venues in the cultural hotbed of Atlanta. All of the athletes volunteered, spurred on by the message of the poem, which resonated across demographics and sports disciplines. They said, often through tears, that the words made them feel "seen."
The espnW team is beyond proud to deliver "When I Play" -- not only as a woman-produced film that captures the inspiration and strength of women athletes, but also as a rallying cry to women who know in their hearts that now, more than ever, movement is a movement.