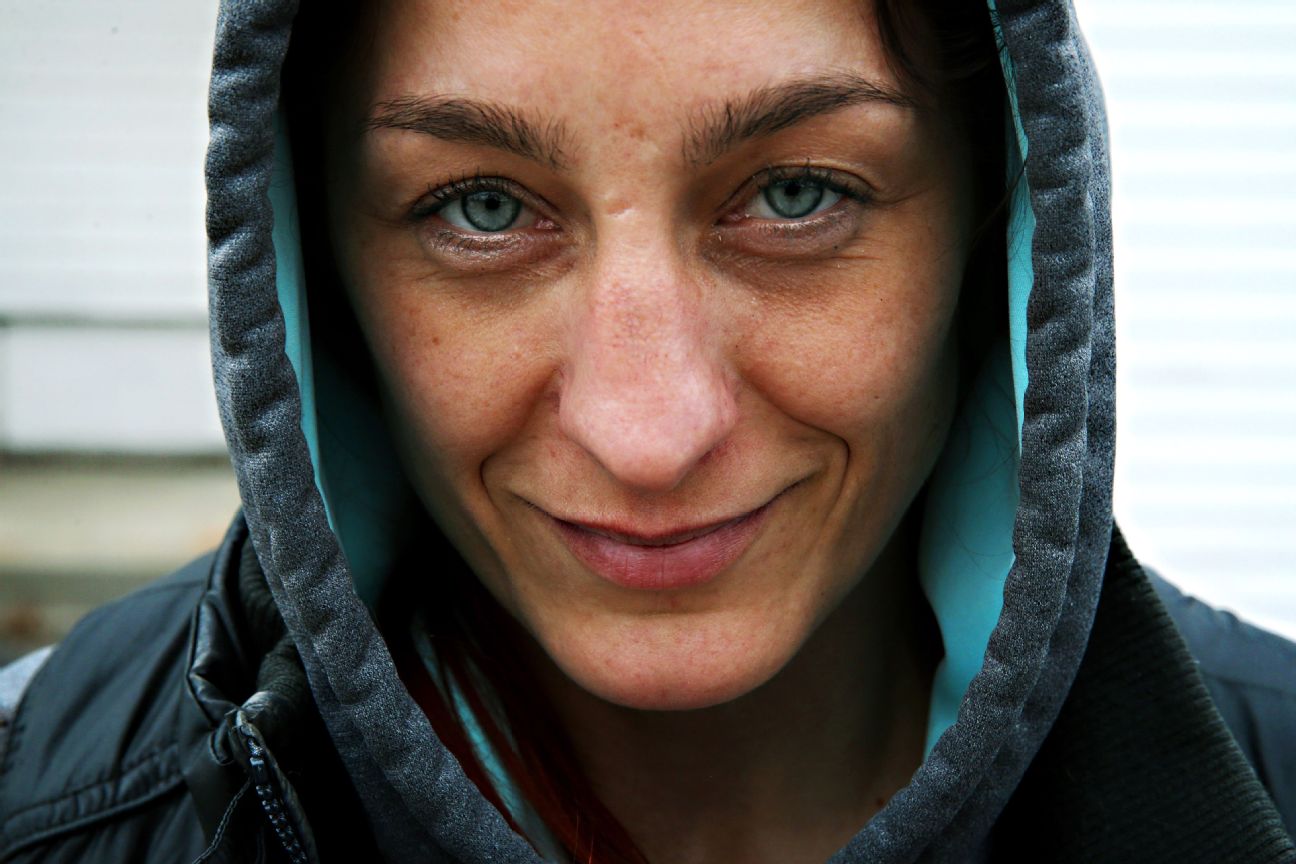 The Good Fight
Aleksandra "Ola" Magdziak Lopes juggles more roles than most boxers. When the longtime pro, immigrant, attorney, stepmother and wife stepped into the ring on April 7, she fought to honor the memory of her stepson.
Since her childhood spent in the medieval city of Gliwice, Poland, Aleksandra "Ola" Magdziak Lopes has been good at nearly everything she has put her mind, and body, to. Tennis, horseback riding, track and field, English as a second language, wrestling. So when, in her early 20s, she visited a local Massachusetts boxing gym to get back into shape, she was both fascinated and frustrated by just how difficult it was.
"This was the first thing in my life that challenged me in a way that I can't put into words," says Lopes.
At 16, Lopes traveled to the United States by herself as an exchange student, attending Plymouth South High School in Plymouth, Massachusetts, graduating early and at the top of her class. While a student at Bridgewater State in Massachusetts, she took a boxing lesson.
"It was instantaneous," she says. "I put on the gloves and thought, 'This is what I want to do.'"
Like the vast majority of female fighters, Lopes must maintain a day job. She may be one of very few, however, whose 9-to-5 conjures up just as much conflict as her moonlight. In between cardio sessions at 6 a.m. and sparring in the evenings, Lopes practices worker's compensation law for Babanikas, Ziedman & King, P.C., in Brockton, Massachusetts.
In many ways, civil litigation provides a nice gray space in which to work after mornings and nights spent in black and white.
"In boxing, it's either going to be a win, loss or maybe draw. But that's as bad as a loss," she says.
"In law, there's no such thing as black and white, losses or wins. It's such a mixture of listening to clients' needs, being able to talk and negotiate with the other side, to come up with [the] best solution in light of the circumstances."
On April 7, perhaps for the first time, she wanted victory for more than herself. In front of a packed house at Twin River Casino in Lincoln, Rhode Island, Lopes and her stepson Artie, under the training and management of her husband, Wayne, fought in honor of Wayne's oldest son, Manuel "Manny" Lopes.
Manny, a Golden Glover and popular local pro, lost his battle with depression and drugs on New Year's Eve 2016. Lopes and her husband coordinated with boxing promotion Classic Entertainment and Sports to set up fights in his memory, as well as induct him into CES' Ring of Honor. For the Lopes family, it was a way to heal.
"It might sound funny," she says, "but after Manny's death, this fight is exactly what we needed."
That night, the longtime pro, immigrant, attorney, wife and stepmother stepped into the ring for the 23rd time, going eight rounds against Mexico's Paty Ramirez in front of a sea of T-shirts that read "Manny." And when she ducked through the ropes on the way back out, she left her heart behind.