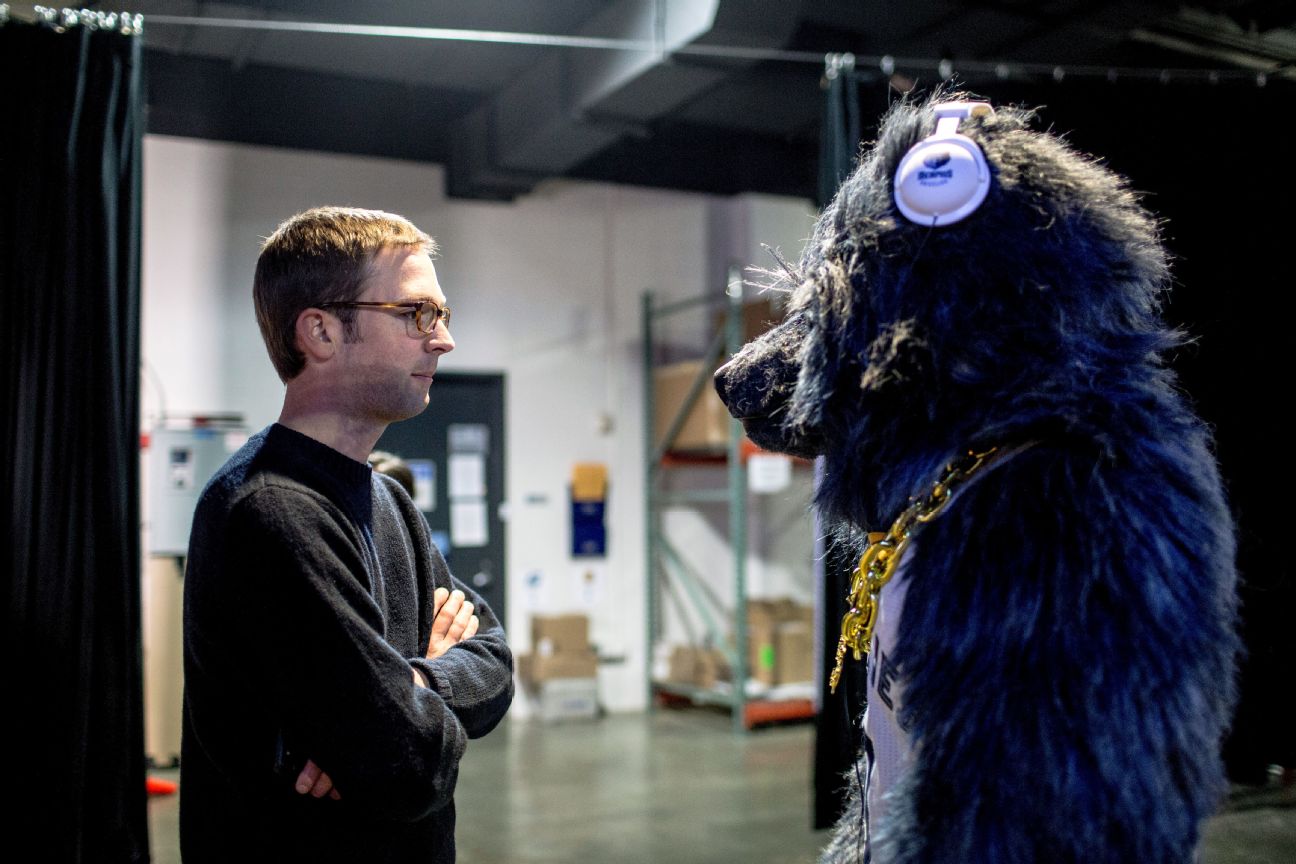 Behind the scenes of an NBA game production
Forty-one times a season, the event presentations staff of the Memphis Grizzlies have multiple meetings and rehearsals before every NBA home game that will be seen by thousands. Welcome to life inside the Grindhouse.
A COUPLE OF SEASONS AGO, the Olate Dogs, winners of the seventh season of "America's Got Talent," performed at halftime of a Memphis Grizzlies game. The act consists of a series of tricks and rarely travels with fewer than a half-dozen dogs. Canines being who they are, it's not unusual for them to leave a little something extra out on the floor.
At the time, Grizzlies live entertainment coordinator Kate Ulrich was merely an intern, and it fell upon her to attend to the situation as the halftime clock at FedExForum ticked down. As the players returned from the locker room to the court to warm up for the second half, the contents of the problem hadn't moved.
"I had to have a whole conversation with Dwight Howard about how he could not walk on the court because there was a giant pile of poop from the Olate Dogs," Ulrich said. "He was like, 'I need to go to the ball rack.' I was like, 'You're going to need to go -- there are, like, feces on the court. You need to go around!'"
Most fans at an NBA game won't spend timeouts debating potential adjustments on the pick-and-roll or noting a change in the substitution pattern. Most attendees come to the arena for a night out. World-class basketball will carry some of them, but for the overwhelming majority, it's the overall entertainment event that's appealing. It's a sensory experience with music, a video screen larger than anything you'll find at the local Cineplex, acrobats dunking off trampolines, dancers, mascots, contests.
This spectacle doesn't create itself. It's the product of creative professionals who are every bit as precise and ambitious about their game plan as the players and coaches in the nearby locker rooms. This is the game operations team -- or game ops. Theirs is the game within the game, the stuff fans might not notice at an NBA game, but would be lost without.
This is the story of the Memphis Grizzlies game ops crew on a Saturday night in March.