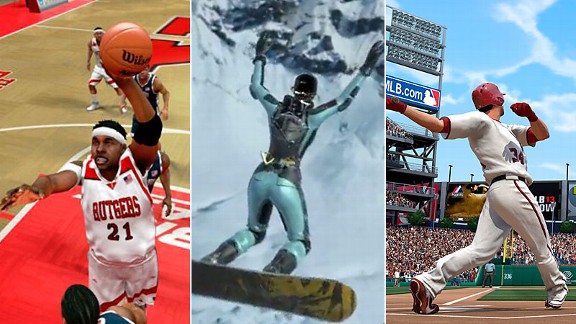 Courtesy of Giant Bomb
Nos. 16 to 20
ESPN's Top 25 countdown continues with the first online college football game, a recent MLB title that's already become a true baseball classic, and an extreme sports experience so accurately mapped and detailed, even officials at the White House took notice.

Also in the mix is an NBA game so innovative that it helped inspire players to recreate some the franchise's most memorable dunks in real life. Tough to beat the old flip-kick alley-oop.
--Jon Robinson
Nos. 16-20: MLB, Madness and Mountains
Editor's note: Check back all week as we unveil five new games per day, concluding on Friday, May 10.