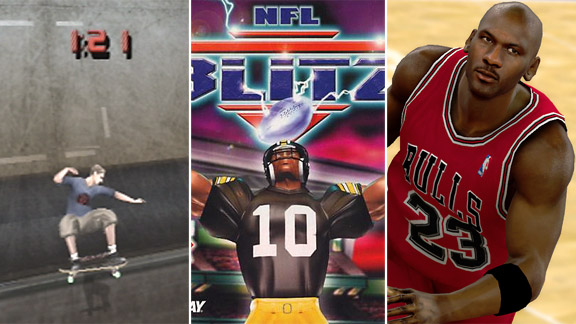 Courtesy of Giant Bomb
Nos. 11 to 15
What do you get when you combine Michael Jordan's virtual return, CC Sabathia's favorite game, and a title so violent the NFL almost walked away from the licensing deal? The continuation of our Top 25 Sports Video Game countdown, that's what.

Join us as we take an in-depth look inside the making of five powerhouse titles, including two of the biggest franchises still kicking (and dribbling), two old-school favorites, and arguably the greatest extreme sports game ever made.
--Jon Robinson
Nos. 11-15: Blitz, Boards and His Airness
Editor's note: Check back all week as we unveil five new games per day, concluding on Friday, May 10.