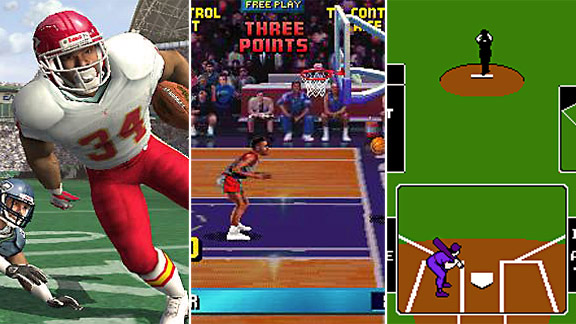 Courtesy of Giant Bomb
Nos. 6 to 10
We break into the Top 10 of our countdown, and it's classic after classic at this point. There's no debating these games' importance, although we're sure there will be plenty of debate on the order.

From the innovative features introduced in "Baseball Stars," to the greatness that was (and still is) "ESPN NFL 2K5," to what we feel is the best "Madden" game ever made (in a series that has earned $3.7 billion in revenue), it's time to light the nets on fire. Is it the shoes?
--Jon Robinson
Nos. 6-10: Stars, Showdowns and Street Ball
Editor's note: Check back all week as we unveil five new games per day, concluding on Friday, May 10.