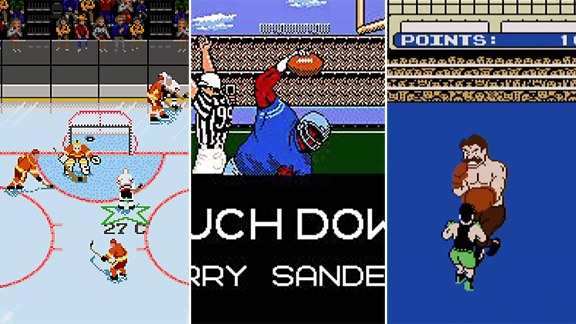 Nos. 1 to 5
If you've smelled what The Rock is cooking, memorized the cheat code to fight against Mike Tyson, or bought a Jeremy Roenick jersey because of his dominance on the cyber ice, then you're in the right place.

But there's only one sports game that earns the right to be called "The Greatest Ever." Which will it be? You're only one click away.

What can we say, Bo knows gaming.
--Jon Robinson
Nos. 1-5: Punches, slapshots and Tecmo Bo
Five greatest 'Tecmo Super Bowl' players
Editor's note: This concludes our weeklong look at the Top 25 Sports Video Games Ever.