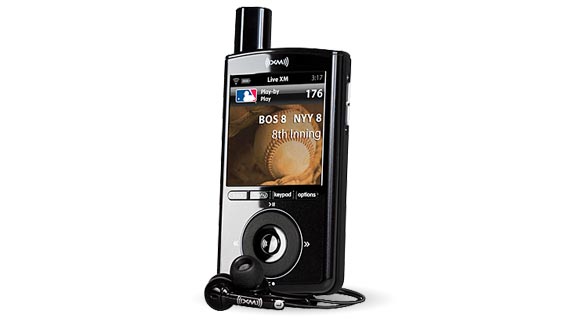 XMp3i Portable Satellite Radio
If you're still listening to game broadcasts on that old AM radio, it's probably time for a serious upgrade … or should we say a Sirius XM upgrade? With the XMp3i portable satellite radio, you'll have every MLB game -- from Opening Day to the World Series -- in the palm of your hand. Whether you're following the game sitting in the ballpark or out running errands, you'll never have to miss any of the action. And if you did miss the play of the game when you ran into Starbucks for a latte, the XMp3i lets you pause, rewind and replay up to 30 minutes of live radio.
$199.99
Available online at xmradio.com or Best Buy