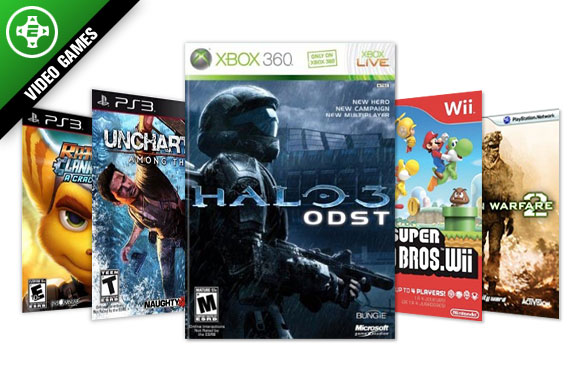 Best nonsports games
Looking for a gamer gift that doesn't involve digital dunks or polygonal pucks? No problem as we've also tested out some of the top nonsports games of the year.
First on anyone's list should be "Uncharted 2: Among Thieves" (PS3). This game is like a cross between Indiana Jones and Tomb Raider and boasts some of the best action of any game this year.
PS3 fans should also be on the lookout for "Ratchet and Clank Future: A Crack in Time." The game is an addicting mix of shooter and platformer with an arsenal of creative weapons that will leave you with an itchy trigger-finger.
Those looking to buy for the family should check out "New Super Mario Bros. Wii." Think old school Super Mario Bros. but with up to four gamers playing together at the same time.
Last but not least, gamers looking for the best first-person shooters should look no further than "Call of Duty: Modern Warfare 2" and "Halo 3: ODST." Call of Duty's story mode might be a bit short for some tastes, but online is where all the action is at in this game. From the visuals to the sniping, this game is worth every penny. Same goes for "Halo 3: ODST," an Xbox 360 exclusive that features a fun campaign mode that can be played with up to four players as they take on the nasty alliance of alien races known as The Covenant.
Uncharted 2: Among Thieves: $50
Ratchet and Clank Future: A Crack in Time: $50
New Super Mario Bros. Wii: $50
Call of Duty: Modern Warfare 2: $60
Halo 3: ODST: $50